Guidesly's autobooking capability allows you to convert more customers into booked trips. Thanks to autobooking, customers can confirm their trip with you before you even open your phone. This can eliminate the loss of potential customers. To enable autobooking, just follow the steps below.
App:
From the homepage, tap the blue Availability icon at the top right
When inputting your schedule, there is a slider for the option to allow guests to autobook.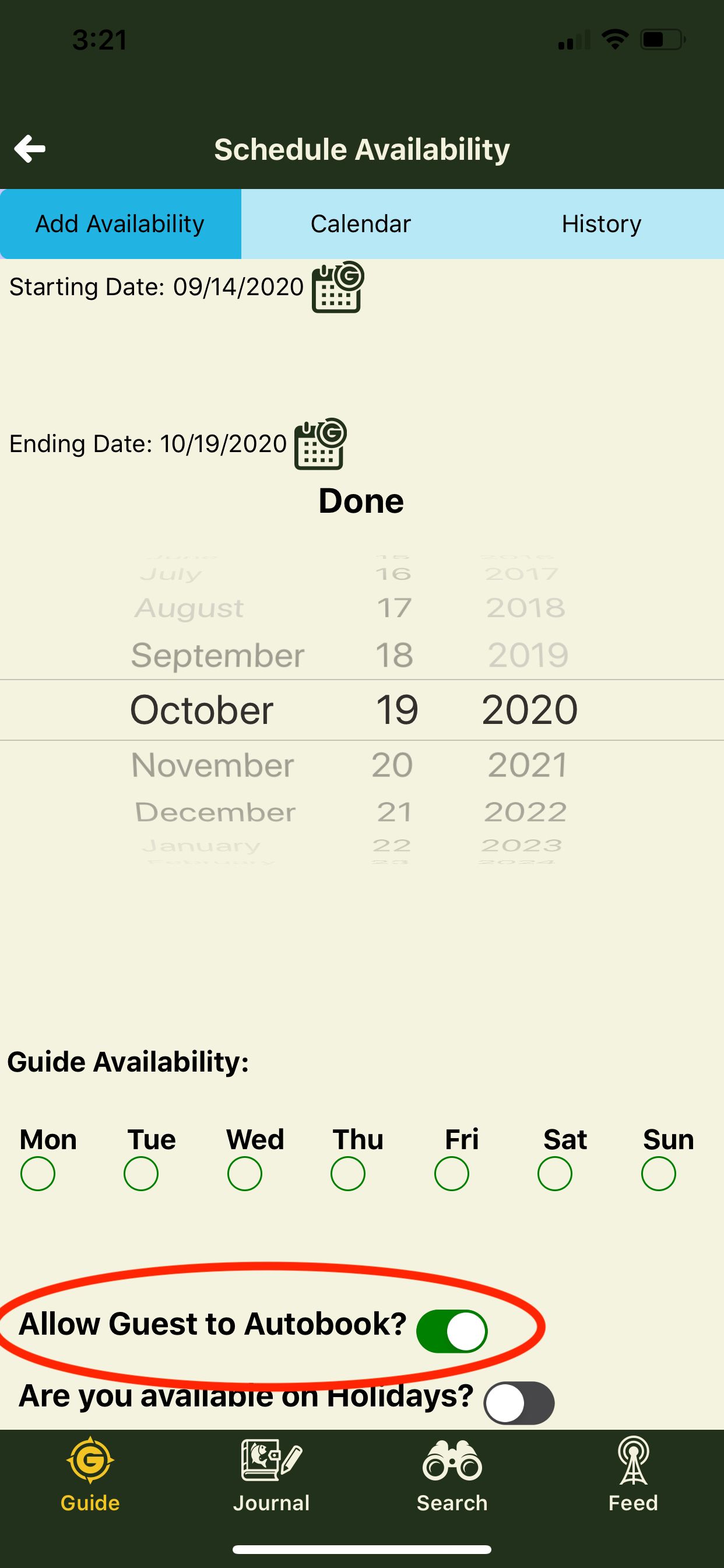 Website: Right now, the website only allows for availability changes to reflect with enabled 'AutoBooking'.