The steelhead trout, or steelhead, are some of the most sought-after game fish in North America. They are quite a curious species, as they are actually migratory rainbow trout with an anadromous life history. They are larger than their rainbow counterparts. The rainbow trout weigh, on average, up to 11 lbs, while there are some steelheads that weigh up to 55 lbs. Not only are they huge; they are also known among anglers as the "fish of a thousand casts" because of how challenging they can be to catch.
Some of the best steelhead fishing can be found in New York where this unique fish species move back to fresh water after spending their adult lives in the ocean. This migration happens in two runs - winter and summer. In New York, the winter run strain is called the Washington Steelhead, while the summer run strain is called the Skamania steelhead. Both strains primarily enter through the tributaries of Lake Erie and Lake Ontario. What makes Steelhead fishing in New York even more popular, though, is the number of public access it has for anglers, as detailed on the many Public Fishing Rights (PFR) map that you will find all over the fishing streams.
The Washington steelhead, or the winter run, begin migrating by the middle of September, and by October they are in full blast, with the waters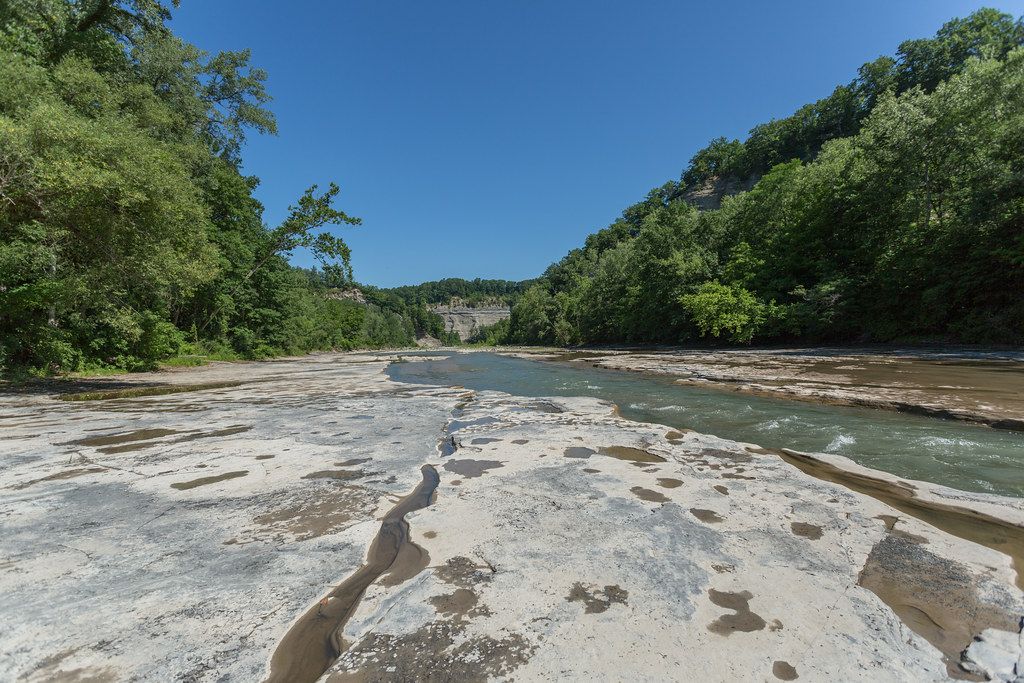 reaching the optimal temperature 45-58 degrees Fahrenheit. The best time to target them is around November when the waters are just warm enough and the Steelhead's feeding frenzy is at its height. After spawning, they come back around the lakes' downstream to feed around May, at which point anglers will begin to get some bite on their baits once again.
On the other hand, the Skamania steelhead, or the summer run, enter the tributaries around May, but become more active come June, until well into September. Currently, though, they are only stocked in the Salmon River and the Cattaraugus Creek, so they may be a little more rare than the Washington strain. You can watch out for them when there's increased flow or rising water levels in these waters, as this stimulates a Skamania steelhead run.
Indeed, steelhead trout fishing in New York is unlike any other state. Seeking to challenge yourself with a few of these rare sea trouts? We've got just a few of the best Steelhead runs in New York, waiting for you to explore:
1. Chautauqua Creek
Chautauqua Creek, a Lake Erie tributary, has been reported as the stream with the highest steelhead trout catch rate, producing 1.2 steelheads per hour. This tributary flows through the village of Westfield and is popular among locals. It ices up a little too early, so be sure to check with the authorities before making a trip.
2. Cattaraugus Creek
Cattaraugus Creek is popular among fly fishers, with six miles of public access in the Zo