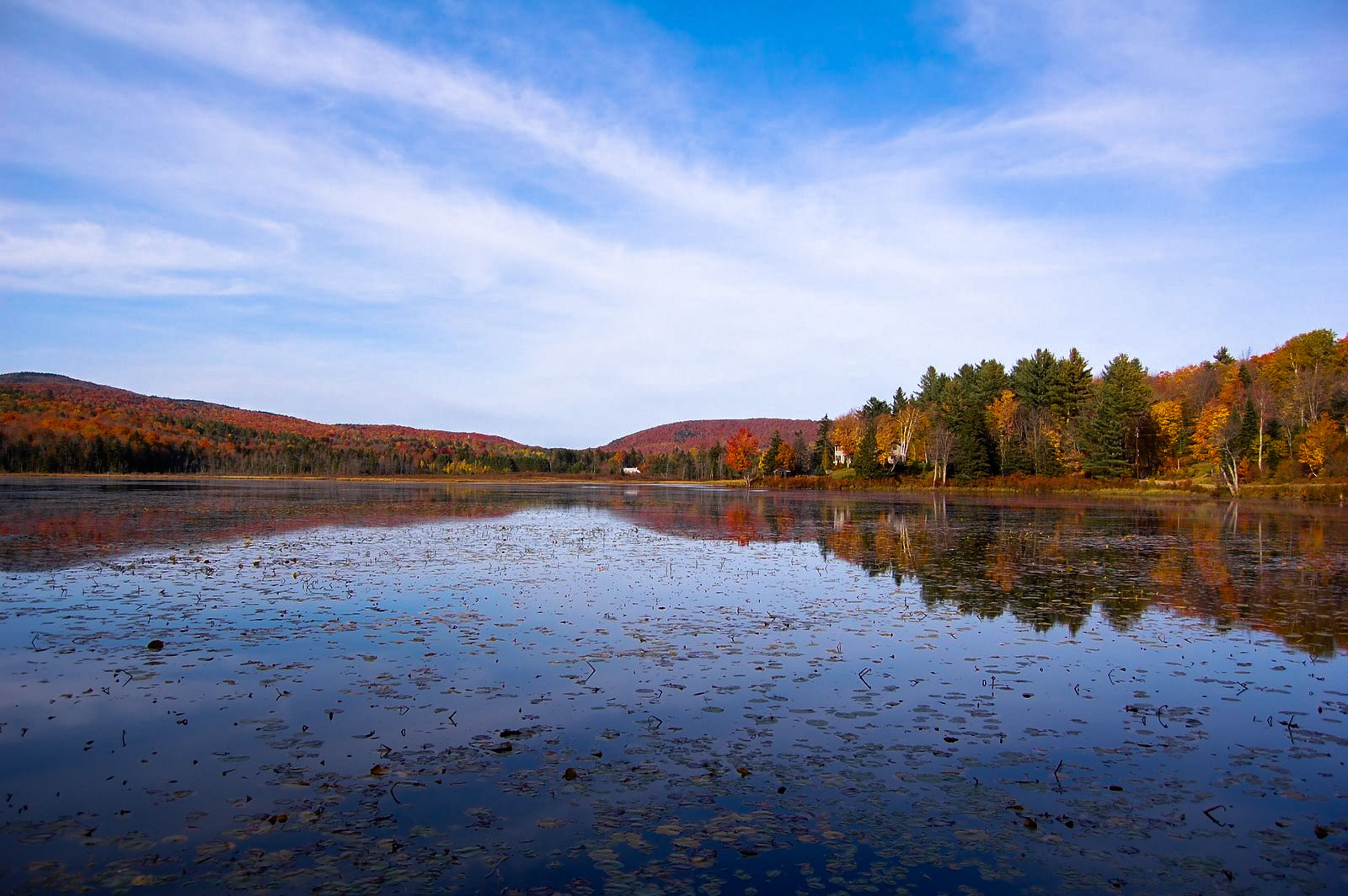 Alburgh Fishing
Alburgh, Vermont is one of the best and most convenient places to access Lake Champlain. It is, after all, surrounded on almost all corners by this great lake. Lake Champlain may not be considered one of the country's Great Lakes, but it remains one of the most celebrated fresh bodies of water in the United States. Its waters are home to more than 80 fish species, after all.
The best spot to fish this great lake is the Alburgh Dunes State Park. The 625-acre state park has one of the longest shorelines on Lake Champlain. Here you can fish the waters of Lake Champlain almost all year round. Anglers, though, are advised to follow catch-and-release seasons when fishing in Vermont, so be sure to check with the Vermont Fish & Wildlife Regulations for dates and best practices.
Lake Champlain has always been known as a top-notch bass fishing destination. So if you find yourself in the Alburgh Dunes State Park, make sure to challenge yourself with largemouth bass and smallmouth bass. These fish species prefer warm water, so expect to find them in large numbers during the summer. You will be even more successful with catching a good number of them at dawn and dusk when they are actively feeding. The best way to catch them is with live minnows. If you're targeting them during catch-and-release season, you can catch them using artificial lures like soft plastic worms, spinners, spoons, and crankbaits.
Another Lake Champlain must-catch is trout. Some of the most common trout species here are brown trout, lake trout, and rainbow trout. As they prefer cold water, anglers will find success targeting them in deeper parts of the lake. The more turbulent the water surface, the better. Just like bass, trout are best caught at dawn or dusk when they're actively feeding.
Lake Champlain is also home to panfish species such as bullheads and yellow perch. They form large schools during the spawning period from May to June and are best caught before or during this period in shallow waters. While they can be caught any time of day, bullheads are particularly best targeted at night.
Some parts of Lake Champlain ice over, so they can be particularly good for ice fishing. Just make sure the ice is thick enough for you to safely stand and walk on. Chain pickerel, northern pike, and the occasional walleye at the northern part of the lake are great ice fishing targets. As soon as the ice starts melting around March, shoreline fishing for Atlantic salmon and trout can be quite productive as well.
While Alburgh Dunes State Park can take up most of your time with its plentiful fishing opportunities, venture out into the Korean War Veterans Fishing Access. This fishing access is right by the bridge that connects Alburgh to Rouses Point in New York. It's one of the best places for inshore and nearshore fishing in Lake Champlain. The area offers a universally accessible fishing platform where you can target species such as yellow perch, white perch, bluegill sunfish, smallmouth and largemouth bass, rock bass, brown bullhead, and northern pike. While it is open all year long, late spring and early summer are particularly great seasons to seek out species such as bluegill, perch, bass, and northern pike.
Top 10 Fish Species in Alburgh, VT
The top 10 fish species in Alburgh, VT are largemouth bass, smallmouth bass, brown trout, lake trout, yellow perch, walleye, Atlantic salmon, bullhead, chain pickerel, and northern pike.