Guidesly's Favorite Winter Fishing Gear for 2021
Attracting sluggish fish during the winter can be difficult, since their metabolisms are slower than usual, and they aren't actively seeking out prey as much as during warmer weather. Since the fish are slow-moving, they also have a clearer line of sight in the less populated waters, so presentation and realistic lures matter.
If you want an advantage in hooking fish in cold waters, you're going to need all the help you can get. Whether you're going for panfish or bass, here's the list of our favorite wishing gear for 2021.
Sensitive Rods

Winter fishing is usually stationary and more of a vertical game, so you don't need a lot of line or power. Since fish are less active, using a lighter rod will increase your sensitivity to even the lightest of hits
A short, ultra-light fast action rod with a graphite handle is the best weapon of choice for any general winter fishing situation. Graphite rods may be more expensive, but it's the price to pay for ultra sensitivity and flexible banks, allowing your lure to move naturally through the cold water.
In winter, it pays to be more specific with the species you're targeting, and some anglers come prepared with multiple rigs. If you're angling for more powerful fish such as walleye, pike, and trout, you'll want to go with a medium action to heavy rod.
Guidesly Recommends:
Put It On The Line
Choosing a line that can handle the colder temperatures and the coarse texture of the ice is essential to ensure it doesn't snap. Some anglers will even choose lines specifically made for ice fishing to ensure they don't lose their catch. Having large eyelets on your rod to let slushy icy water through can help protect the strength of your line as well.
Monofilament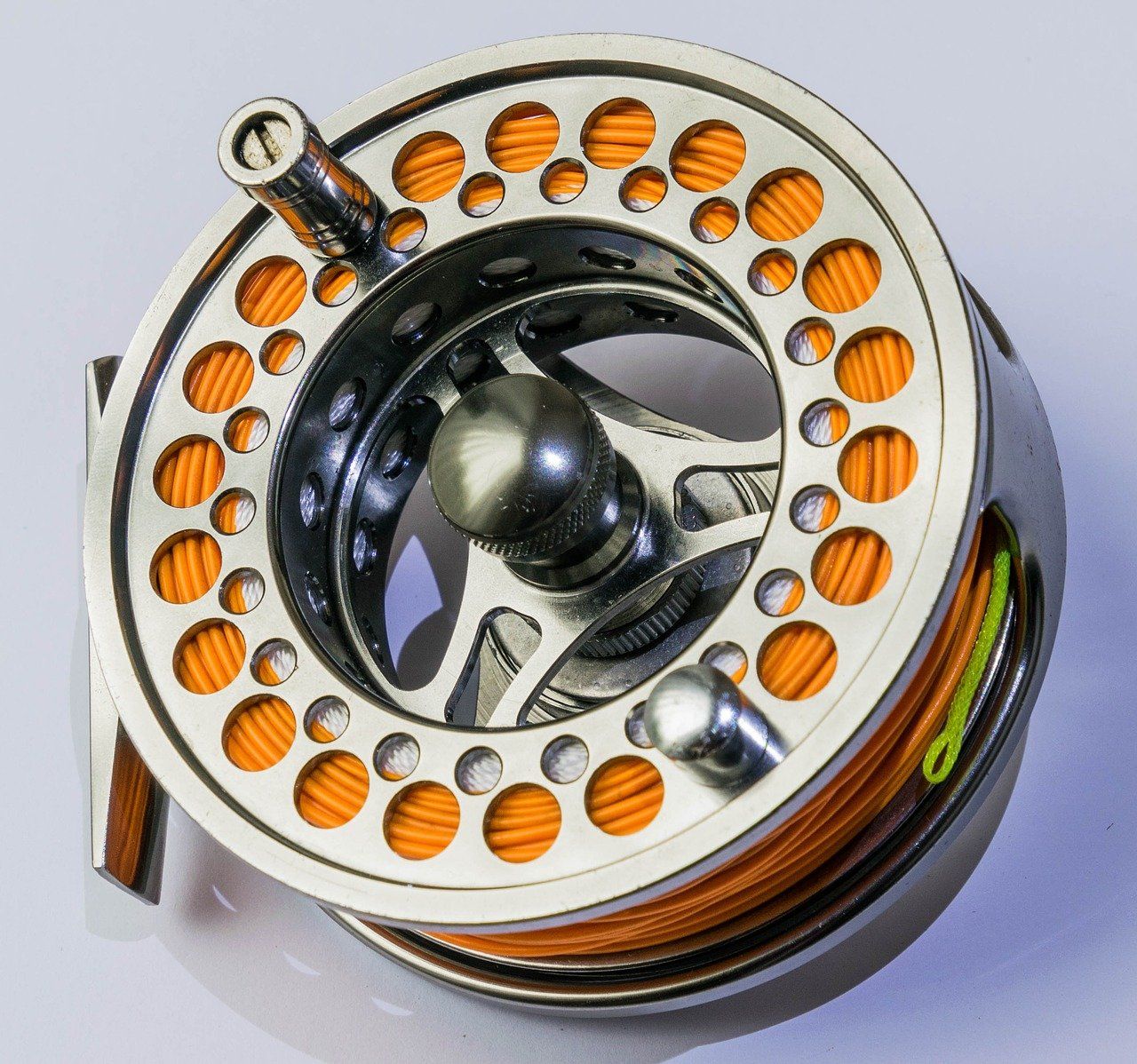 Mono is the best choice for any season or application. It is more flexible, absorbs less water, and will have fewer chances of freezing in sub-zero temperatures.
Guidesly Recommends:
Fluorocarbon
Fluoro is almost invisible in the water and can be useful in cold temperatures when the fish are keener on presentations. It's more resistant to abrasion than mono and can take more abuse.
Guidesly Recommends:
Braided Line
Usually used in deepwater for its non-stretching characteristics, a braided line will work best if paired with a fluorocarbon leader in the winter. It's more sensitive to bites and can help baits and lure sink faster.
Guidesly Recommends:
Drop It Like It's Hot
Live baits or food lures (such as bread) are often preferred by winter anglers for a guaranteed bite, but artificial baits have their charm and are more fun for sport.
If you decide to go with artificial baits, remember to stick with small sizes (between two to four inches) and always do a slower-than-usual retrieve to mimic sluggish winter fish. You'll want to use a multi-species lure and those that imitate shad, herring, or crawfish are often top bets for the winter.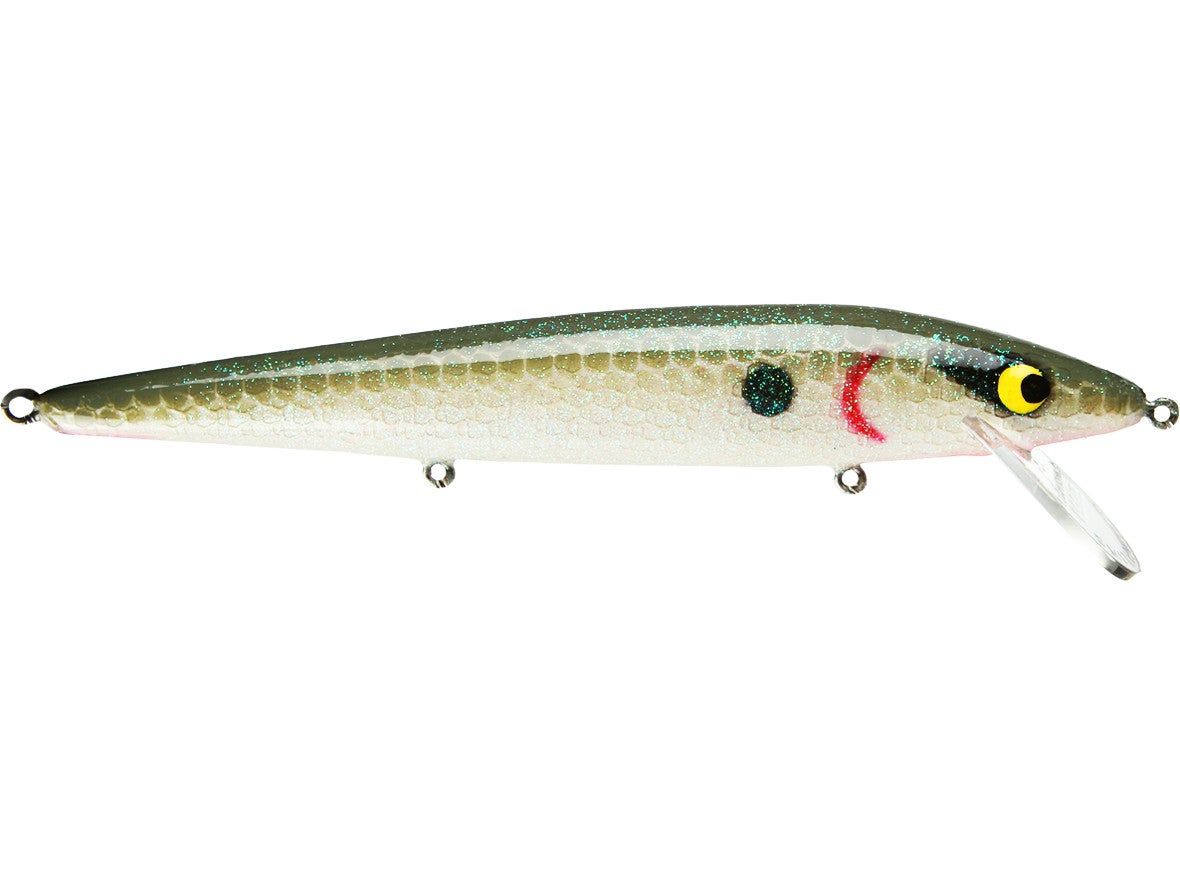 Suspending Jerkbait
Jerkbaits are better to use in clear and colder water. They naturally mimic baitfish and rest horizontally when suspended. Clear semi-transparent colors are effective, but flashier shades of chrome or gold work well too.
Guidesly Recommends:
Crankbaits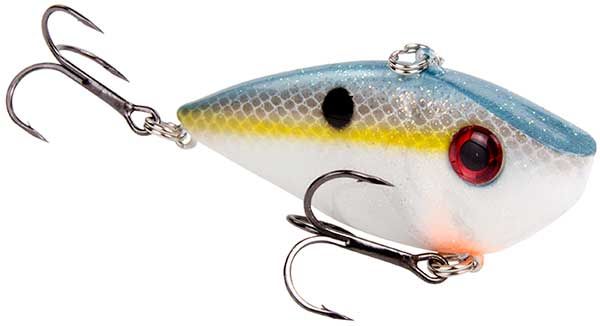 Square billed and flat side crankbaits are better used in murky, shallow water and slightly warmer water temperatures above 50 degrees Fahrenheit. Just like jerk baits, anything chrome, silver, or gold are good color choices.
Guidesly Recommends:
Jigging Spoons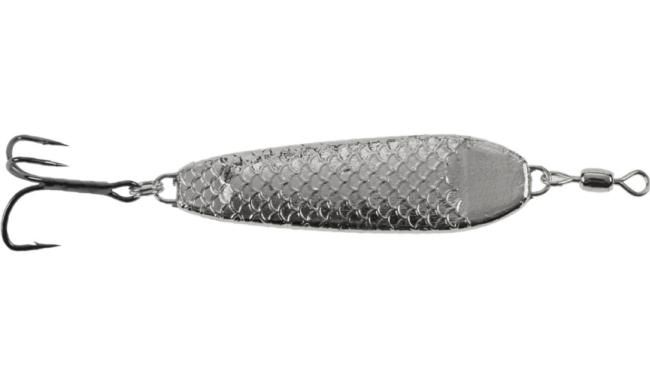 Jigging spoons are classics, and help keep the lure in the target area for slow-moving fish, which is slightly above the bottom while vertical jigging. They imitate dying shad, which is a favorite of bass during the winter.
Guidesly Recommends:
Blade Baits
Blade baits rely on sound and vibration to attract fish as it drops, producing a fluttering movement on both the drop and retrieve. It's heavier than other baits and will sink quicker and works better on a horizontal approach on cold open water.
Guidesly Recommends:
Soft Plastic Worms

In winter, it's important to choose white, silver, or transparent soft plastic baits, especially for straight-tail worms and grubs. They are useful around weedy areas, especially when hooked on a drop-shot rig. However, you'll want to stay away from these when the waters get too cold as they may become stiff or even freeze.
Guidesly Recommends:
Jigs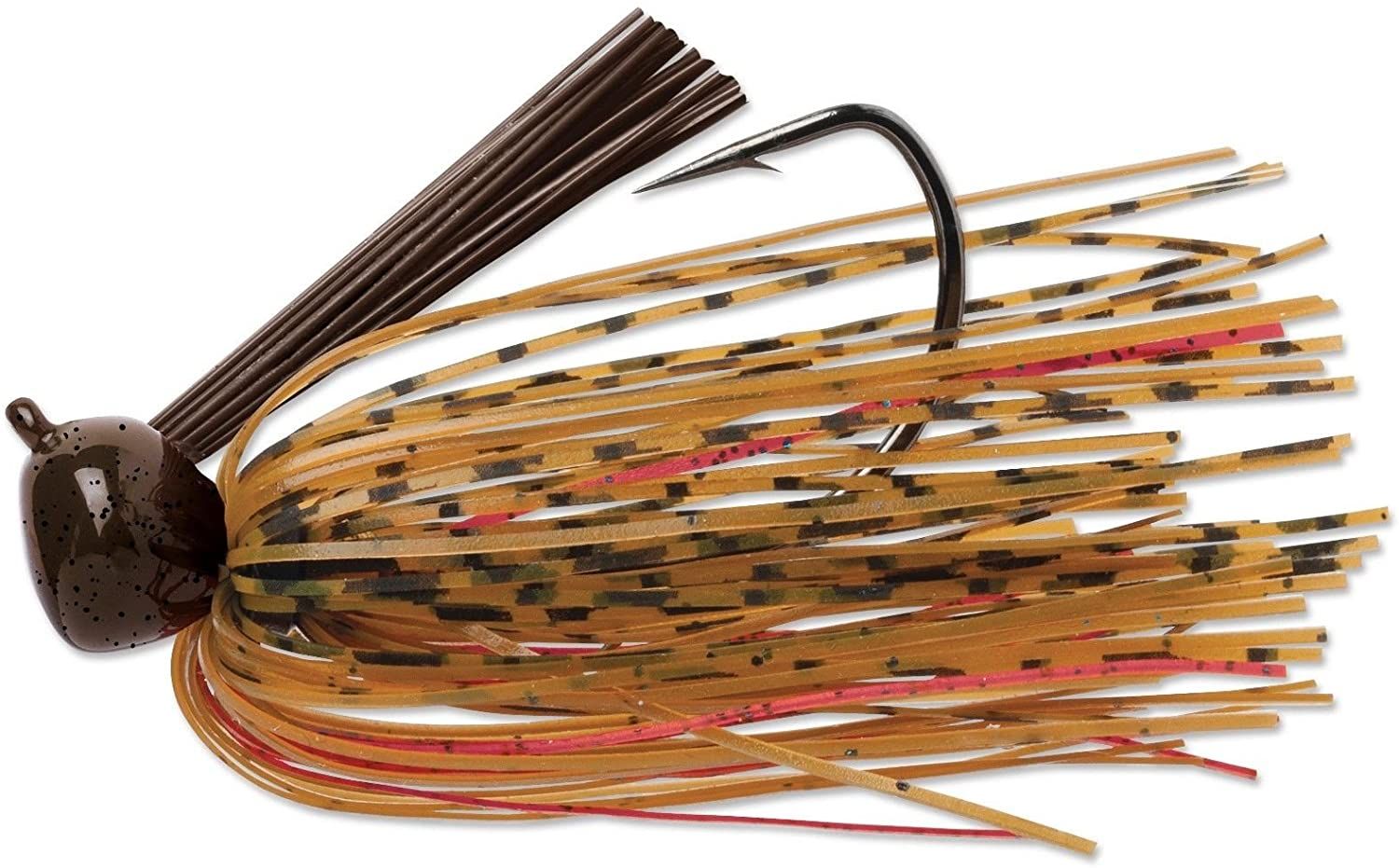 Football jigs are commonly used for winter bass because retrieving them slowly imitates crawfish on the bottom. Brown and pumpkin green are good colors during the colder parts of the winter, while silver and white are better for hair jigs. Casting out by rocky areas can call attention to the jig and will wake the lethargic fish. Baits with synthetic hair or feathers move realistically with the current and are better to use when waters hit below 50 degrees Fahrenheit.
Guidesly Recommends:
Cover Up
Who are we kidding? It's cold outside. Having the best bait and tackle won't matter if you're freezing out in the cold or if you get frostbite. If you keep your body comfortable, your mind is better focused to reel in those fish. Protecting yourself from the harsh elements is extremely important so you don't get frostbite or hypothermia.
Waterproof Insulated Jackets
The primary purpose of jackets is to keep you warm and dry through waterproof and insulated designs. Others have been engineered to act as flotation devices if you fall in the sub zero waters, and are even certified by the U.S. Coast Guard. Jackets should protect you yet be flexible to allow you to move freely when reeling in that line.
Guidesly recommends:
Bibs
Choosing the right bib is more difficult than it sounds. It's primarily designed to keep you insulated and dry while ice fishing, but you also need to consider what type of angling you'll be doing. Some bibs are designed with features such as knee pads and pockets, and choosing the right setup can make or break your catch.
Guidesly recommends:
Boots
Prolonged exposure to the cold will force your body to distribute heat toward the core of your body. It will begin with re-purposing heat from your extremities, such as your feet. Wearing multiple layers of socks and having waterproof footwear is vital to make sure you don't get frostbite. Traction is equally important to ensure you don't fall on the slippery ice.
Guidesly recommends:
Gloves
The best pair of gloves to choose is one that can balance keeping warm with the range of motion. Every angler has their choice of material, but comfort and protection from getting wet are some of the top things to consider.
Guidesly recommends:
Keep it Cool
Winter fishing is a great reason to spend time outdoors even when the weather and the water are cold. There's indeed less fish biting, but your surroundings are also quieter and more serene and can make you feel like the only living thing for miles around. With this list of the best fishing gear, you can be sure you'll even up the odds of you landing the sluggish, but elusive fish lurking beneath the cold water.