Every angler knows that Florida is indeed the Fishing Capital of the World. And one of the reasons is it has a lot of distinct fishing opportunities to offer — whether you're fishing from a chartered boat, wading in or casting from the shore. If you want to get off the boat on your next Florida fishing trip, here are 10 of Florida's best spots where you can fish without a boat:
1. Naples Pier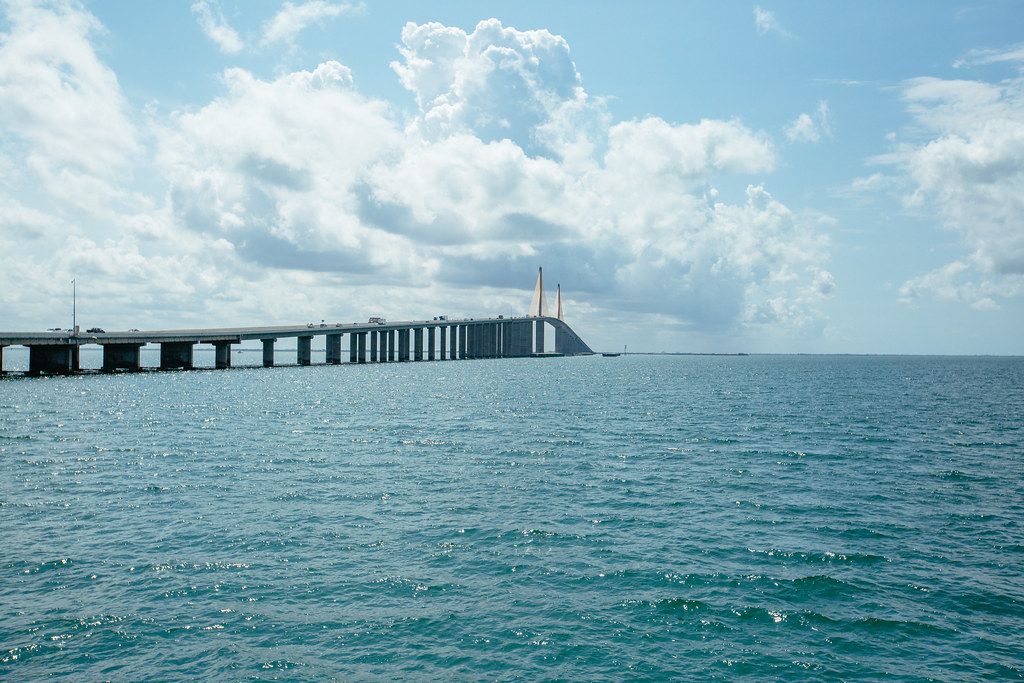 Naples Pier was once a passenger and freight dock when it was built in the late 1800s. This 1,000-feet long pier has since become a favorite fishing spot on this side of the Gulf of Mexico. It experienced a lot of damage in 2017 when Hurricane Irma struck the state, but now that it's been reopened for public use, its facilities are just as good, if not better. Catch snook, Spanish and king mackerel, tarpon, cobia, pompano, and sea trout in the area. Don't forget to ask the local bait shops for the "pink lure".
2. Sunshine Skyway Fishing Piers
The longest fishing pier in the world, Sunshine Skyway Fishing Piers was once a road bridge spanning the mouth of Tampa Bay. It is now one of Florida's most productive fishing piers, and what's even better is that you can drive up on it. There are two of these piers: the north pier accessible from the I-275 South in St. Petersburg and the south pier, which you can reach from 275 North from Terra Ceia. Some of the trophy fish you can catch here are the pompano, grouper, mangrove snapper, tarpon, king and Spanish mackerel, sheepshead, cobia, and snook. Some even manage to hook Tiger Sharks.
3. Sebastian Inlet State Park
If you want to fish the Atlantic Ocean and have access to one of the most ecologically diverse estuaries in the country, the Indian River Lagoon, then the Sebastian Inlet State Park is the fishing spot for you. The state park itself is filled with so many opportunities to fish without a boat. It has two rock jetties that let you fish the ocean, a seemingly endless shoreline, and the lagoon itself where you can wade fish. Come here for the snook, trout, tarpon, bull redfish, Spanish mackerel, mangrove snapper, sheepshead, and bluefish.
4. Jacksonville Beach Pier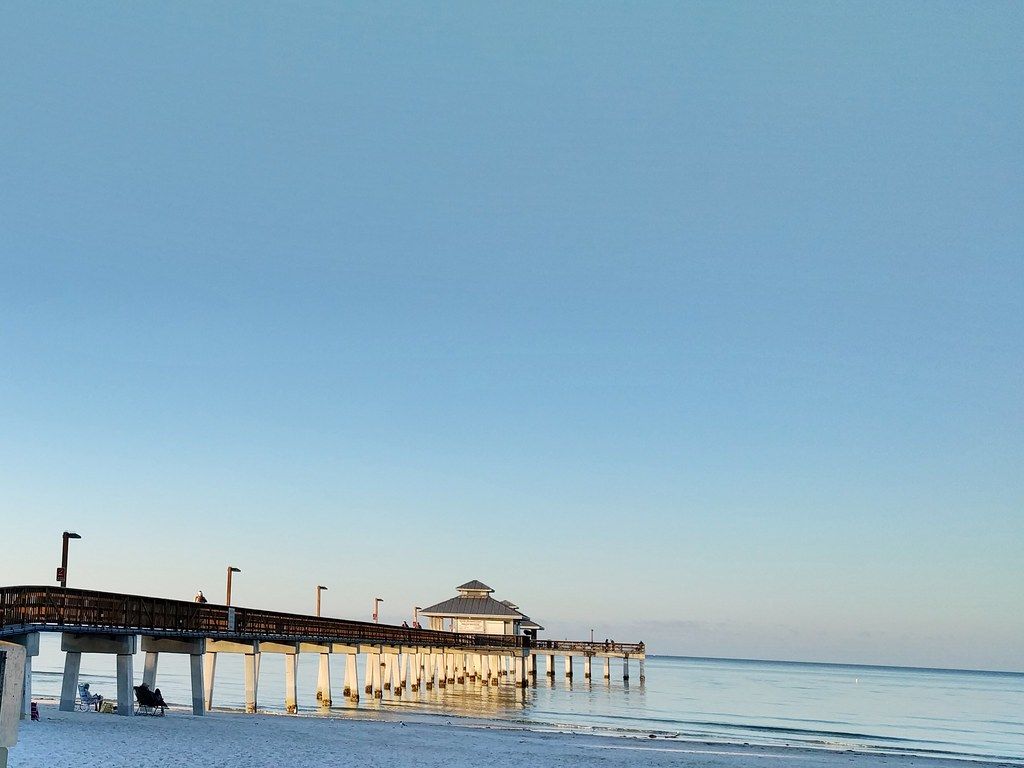 Jacksonville Beach Pier is a 1,320-feet long fishing pier where you can have access to both the St. Johns River and the Atlantic Ocean. It gets massive high tides here, so you can definitely catch a few trophies including barracuda, tarpon, and common dolphinfish or mahi mahi. Expect to see a lot of pompano, black drum, redfish, flounder and trout action here as well. Jacksonville fans also love to catch the beautiful sunrise while angling for some good table fare. It's not free to access, but it is a well-equipped fishing pier and is wheelchair-accessible, too.
5. Causeway Park
Tucked away in the midpoint of the Sanibel Causeway, Causeway Park is a small island with great views and lots of fish waiting to be hooked. It has a unique ecosystem, thanks to the waters of Caloosahatchee River, Pine Island Sound, and the Gulf of Mexico, so you know the fishing is not just plentiful but also diverse. Anglers can both fly fish and wade fish here. Its top catches include cobia, permit, flounder, snapper, pompano, ladyfish, Spanish mackerel, kingfish, and barracuda.
6. Fort Myers Beach Pier
Fort Myers Beach is one of the best and most stunning beaches on this side of Florida, and one of the best and most stunning fishing spots in it? The Fort Myers Beach Pier, which is right at the heart of the action, with access to the ever-reliable Gulf of Mexico. Here you can enjoy a fantastic sunrise while angling for silver trout, redfish, snook, Spanish mackerel, and grouper. Some even report being lucky enough to catch a bonnethead shark in this part of the island.
7. Lover's Key
Another Fort Myers Beach gem, Lover's Key State Park is primarily known as a beautiful wedding spot, but its fishing opportunities are just as beautiful as well. It is quite secluded, so it's a fantastic place to cast from the shore away from the crowds. Here you will find big sheepshead, yellowtail snapper, and flounder, as well as some stingrays.
8. New Pass Bridge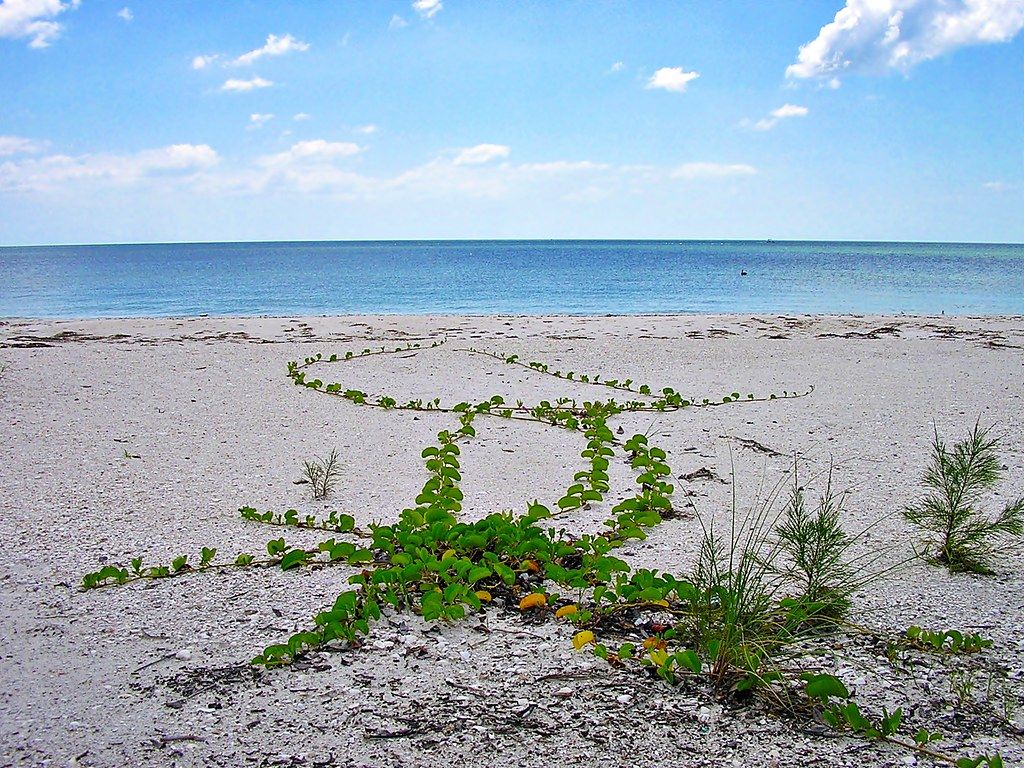 If you want to try your luck and hand at snagging a record catch, you should check out the New Pass Bridge. It cuts between the Lido Key and the Longboat Key and is known for its trophy mackerel, snook, and pompano. Fruitful fishing spots surrounding the area include the seawall and the platforms at the base of the bridge on both sides.
9. Venice Jetties
There are two Venice jetties — one called the North Jetty and one called the South Jetty, but to figure out which is which might be a little too confusing if you're not there. In any case, both jetties give anglers access to the Gulf of Mexico where you can catch plenty of cobia, snook, redfish, Spanish mackerel, whiting, snapper, pompano, sheepshead, ladyfish, flounder, bluefish, and tarpon.
10. Fort Desoto Park
Fort Desoto Park is consistently on the list of top beaches in America, and its fishing opportunities are also topnotch. Here you can fish from two piers: the Gulf Pier which gives you access to the Gulf of Mexico and the Bay Pier, which affords you access to the protected waters of Tampa Bay. The strong tidal waters at the Gulf Pier allow you to target trophy tarpon with your live bait, but if you prefer calm waters, then you should check out Bay Pier, where you can target redfish, Spanish mackerel, and snook. You can also wade fish on the seagrass beds here and get lucky with some sea trout, redfish, and snook.
There are plenty more boatless fishing opportunities in Florida. But before making your cast or wading in, make sure you are equipped with the proper license and permits and armed with knowledge on bag limits and which species are for catch and release only.