A little bit about our guide / author, John Rogers: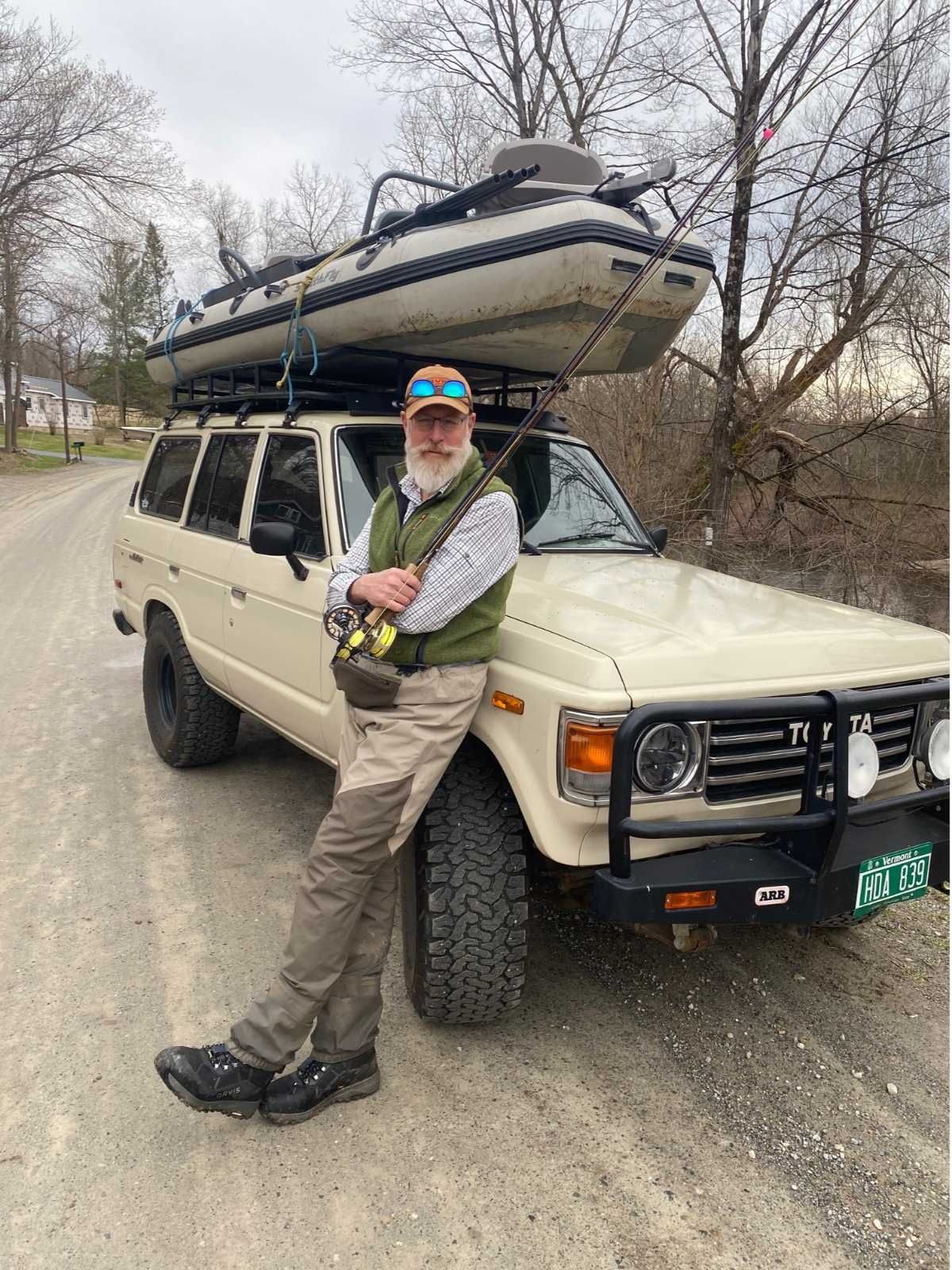 Fly fishing is in John's blood - his father hailed from Western North Carolina with 3 generations of fly fisherman while his Mom was from Manhattan with a father who built a small cabin by hand on the banks of the Beaverkilll in upstate NY. John's first trout was taken at an early age on this famed NY river and he's brought several thousand more to hand in Western Carolina, NH, VT and places beyond over the years. As time went by and opportunities presented John pursued trout across the globe, from the Western American rivers, creeks and high altitude lakes to the rivers and streams of Labrador, New Zealand and Europe. Some of his escapades and fish have been chronicled in the Orvis News and American Angler Magazine.
Book a fishing trip with John Rogers here.
For serious anglers, there is nothing quite like fly fishing. It is easily one of the most iconic and most recognizable forms of fishing in the world. Fy fishing involves using an artificial fly that is attached to a rod and line. These artificial flies are designed to mimic a real fly or other insects on and in the water. And when it comes to fly fishing, there are no other fish like big brown trout to target.
These fish are more addictive than almost any other freshwater fish out there. Many anglers will spend every minute of their free time dreaming about catching these feisty fish, but brown trout can be some tough customers. They are not only very smart but reclusive and a challenge to properly catch.
Luckily all it takes sometimes is a little bit of persistence in order to land one of these beautiful fish, no matter the time of year or weather. On a cold, rainy, and overcast day in October, I was scheduled for a float trip on the trophy section of the Battenkill River. Located in New York, this area, called the Shushan Stretch, is known to be home to some big brown trout.
I was going on this trip with a group of clients from Texas, all of which were beginners. The first mile or so went as expected, with plenty of instruction a few missed opportunities at fish. Because the water was cold and the sky was full of rain, I rigged up a client with a streamer. As we started to drift into the second mile of the six-mile-long float, all of the clients were fishing fairly well but we could not seem to get a bump at all.
Once we rolled into a high-quality spot, our luck would quickly change. This area was a classic Battenkill riffle that had a slow-moving section, a big pool, and plenty of overhanging structure. We decided to get out and wade the section so that we could thoroughly cover it. I started the young man on the riffle with a nymph rig and the young lady on the pool. She fished it really well but ended up with nothing.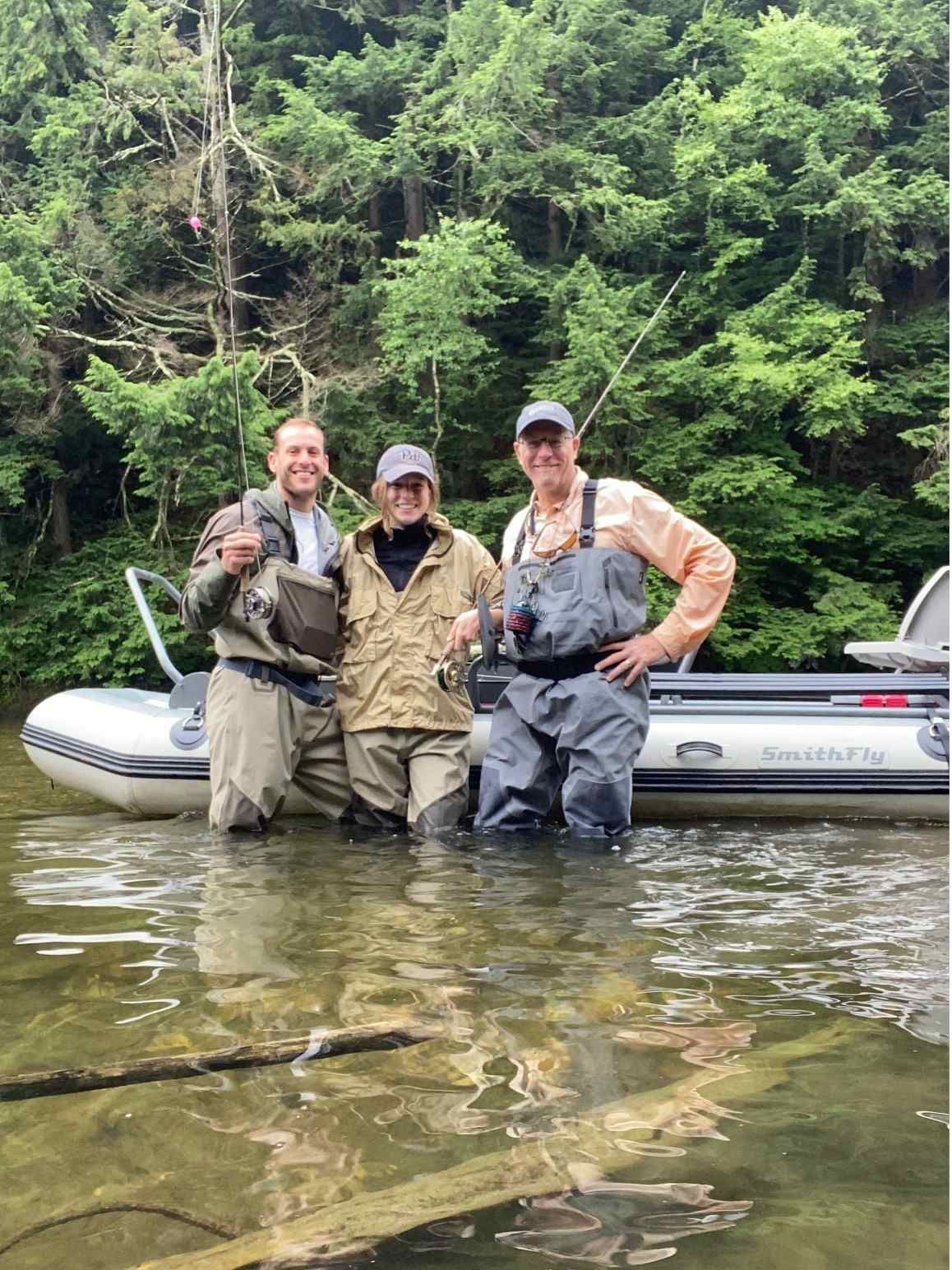 As soon as she finished fishing the pool, we moved her to the undercuts while her husband gave it a try. Before he started, I switched out his nymph with a #10 double bead head stone before returning to his wife to help her with a tangled line. After a few casts, I hear him yell out and see his rod bowing to the water with a fish on the line.
I knew right away that it was a good fish because of its initial run that peeled off sixty feet of line in a few short seconds. It went straight down to the bottom, but luckily the kid stayed calm. Like big brown trout will do, it was not giving up without a long, hard fight!
After three more big runs, the fish was finally starting to tire. We were 8 minutes into the fight, and the fish was holding tight in the middle of the pool. Luckily, I remembered an old steelhead trick and told him to start walking backward out of the water, even up the bank if he needed to. This worked like a charm, and he was able to gain line and start to move the fish into the shallows.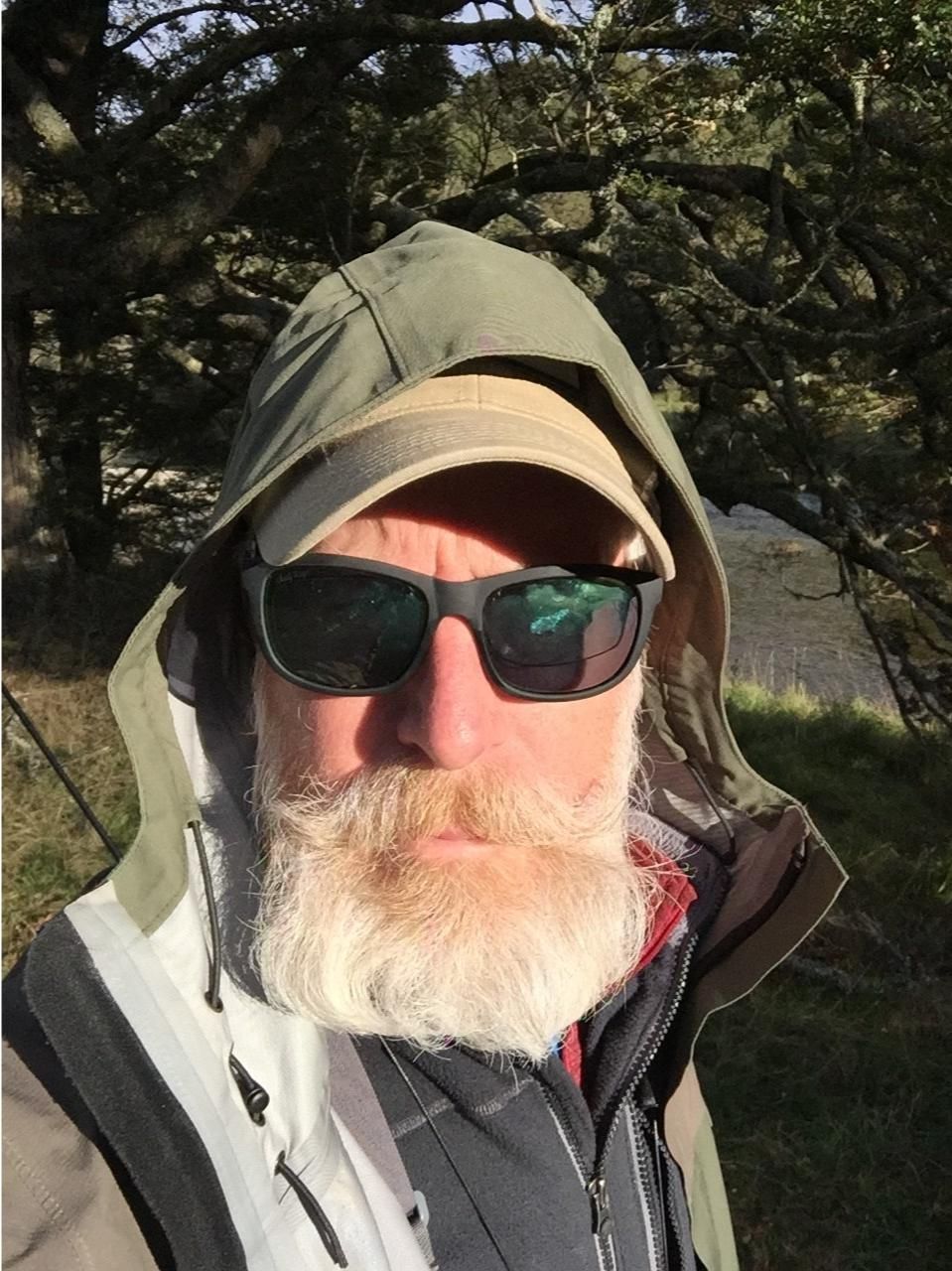 It was not long after this that we got our first glimpse of the fish, realizing that it was indeed a good one. After a few more small runs, we were finally able to net and land the fish. With a careful fight, he finally brought in a beautiful male brown trout that was in full spawning colors with its belly being a very pumpkin color. The fish taped right at 21 inches and was released after plenty of pictures.
Thanks to the way that this river is managed, anyone can go out and have the same experience that we did on that cloudy October day. This body of water gets its start from springs rising out of marble bedrock, and as such stays cold all summer long. Unfortunately, the summers can be a bit crowded from the canoes, kayaks, and inner tubes. Luckily you can catch great fish any time of the year here, just like we did.
For fly fishermen, there may not be a better place to hone your skills than the Battenkill. While the best fishing is usually found from the middle of May to the end of July, any day can be great fishing, especially if you come prepared for a challenge. Throw in a variety of different lures and lies, and you will be ready to face the difficult fishing that is the Battenkill River.
On this particular trip, we used a variety of flies and streamers, in particular the gray ghost streamer, yellow stonefly, Prince Nymphs, and soft hackle hare's ear nymphs. There is no one simple trick to a fly that will always work here, and the trout are very smart. Some anglers may not enjoy this type of fishing, but others will find joy in figuring out what the fish are eating, matching it, and presenting it properly to fool these wary old brown trout.
Fly fishing on the Battenkill River can be an incredible experience. If you are not afraid of a little challenge, bring your fly fishing gear and test your expertise against the big brown trout that call these waters home. We had a great time on the river this October, and I will not forget the excitement that we all felt when we landed this fish. If you want to experience something like that for yourself, you should be planning your own trip to the Battenkill River!