Falmouth Fishing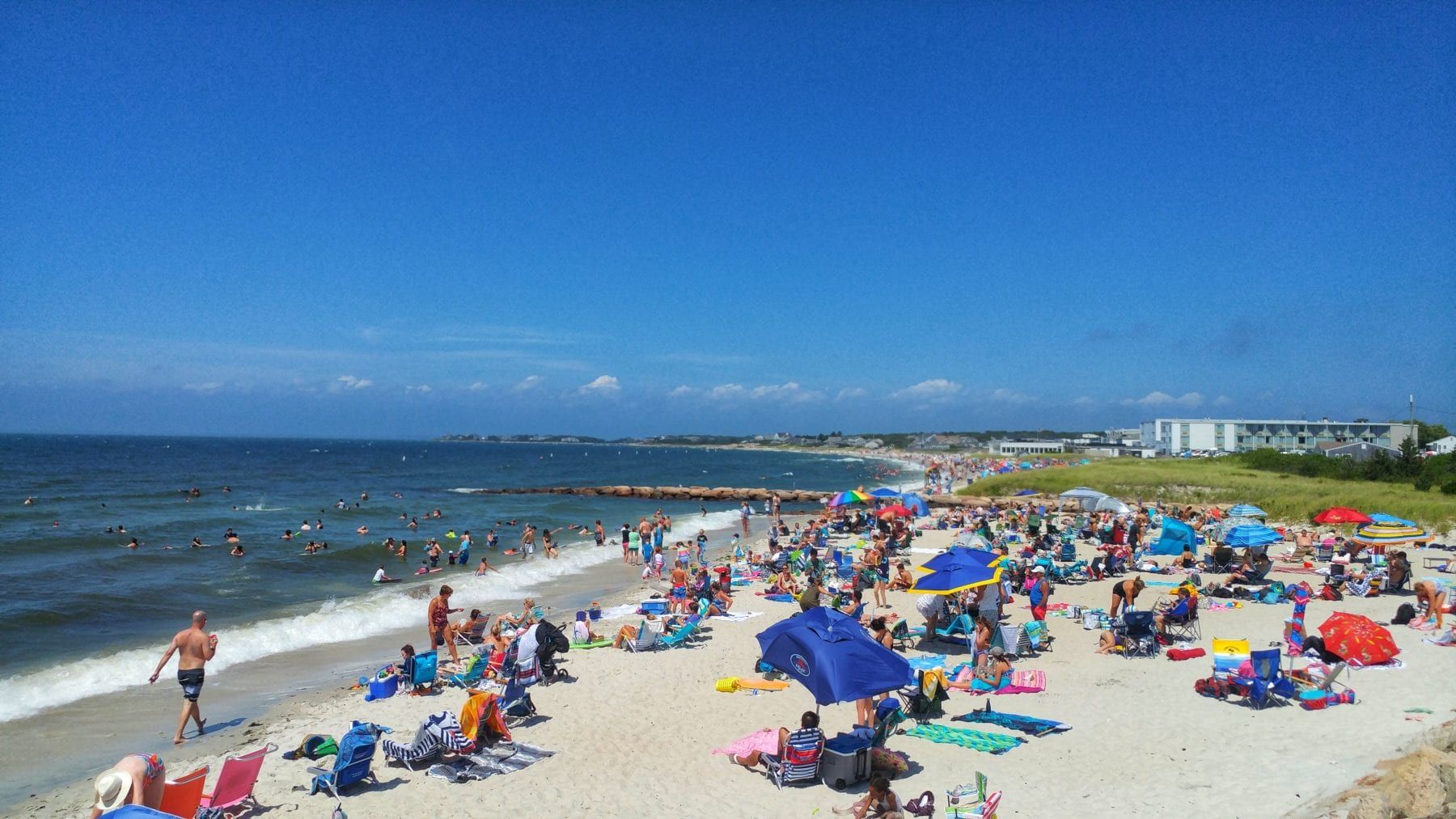 When you look at the map of Massachusetts, you'd know right away know that Falmouth is ideal for fishing. It is surrounded by bodies of water and some freshwater in-between land.
The best spots to go freshwater fishing in Falmouth are Long Pond, Grews Pond, Jenkins Pond, Deep Pond, and Coonnamessett Pond. You'll find fantastic catches like largemouth bass, smallmouth bass, yellow perch, rainbow trout, and brown bullhead.
Since Falmouth is surrounded by bodies of water, especially in the West and East, anglers love to do shore fishing and deep sea fishing.
One of the most famous fishing hot spots is Old Silver Beach, located in West Falmouth. People love to go here for the beach and for fishing, too. Here, you can catch striped bass, black sea bass, and bluefish, which are all drawn to plenty of baitfish from the strong outflow from the marsh behind the beach.
If you want to catch some pollock and tautog, you can head to Vineyard South. This is one of the easiest and nearest ways to enter Falmouth by boat. Fishing charters frequent the area because of abundant catch almost the entire year. The waters here are home to some cod and haddock. Besides fishing, you get to enjoy the famous Martha's Vineyard nearby in East Falmouth.
Catching striped bass may be available anywhere in Falmouth, but it doesn't get as challenging as fishing in Nobska. There's one prime fishing spot in the area – a small, broken-down jetty just below the historic Nobska Lighthouse. A perfect place to enjoy both fishing and sightseeing in one place. Since only one person can cast a line in the jetty at a time, other anglers prefer to traverse in the half-submerged rocks below. If you plan to do so, take extra precautions as the rocks can be very slippery.
Drive to the other end to Succonnesset Shoal, where you can find bluefish, little tunny, and bonito. You can troll down south in Wreck Shoal following the tide's direction. You can also go trolling for bluefish and bluefin tuna in Horseshoe Shoal. However, unlike in Succonnesset, it might take a while before you can get any follow, so patience is necessary when trolling in this area.
If you find Old Silver Beach to be quite crowded during your visit, you can head to the other said at Menauhant Beach. People love to come here during spring or fall to catch bass, bluefish, and little tunny.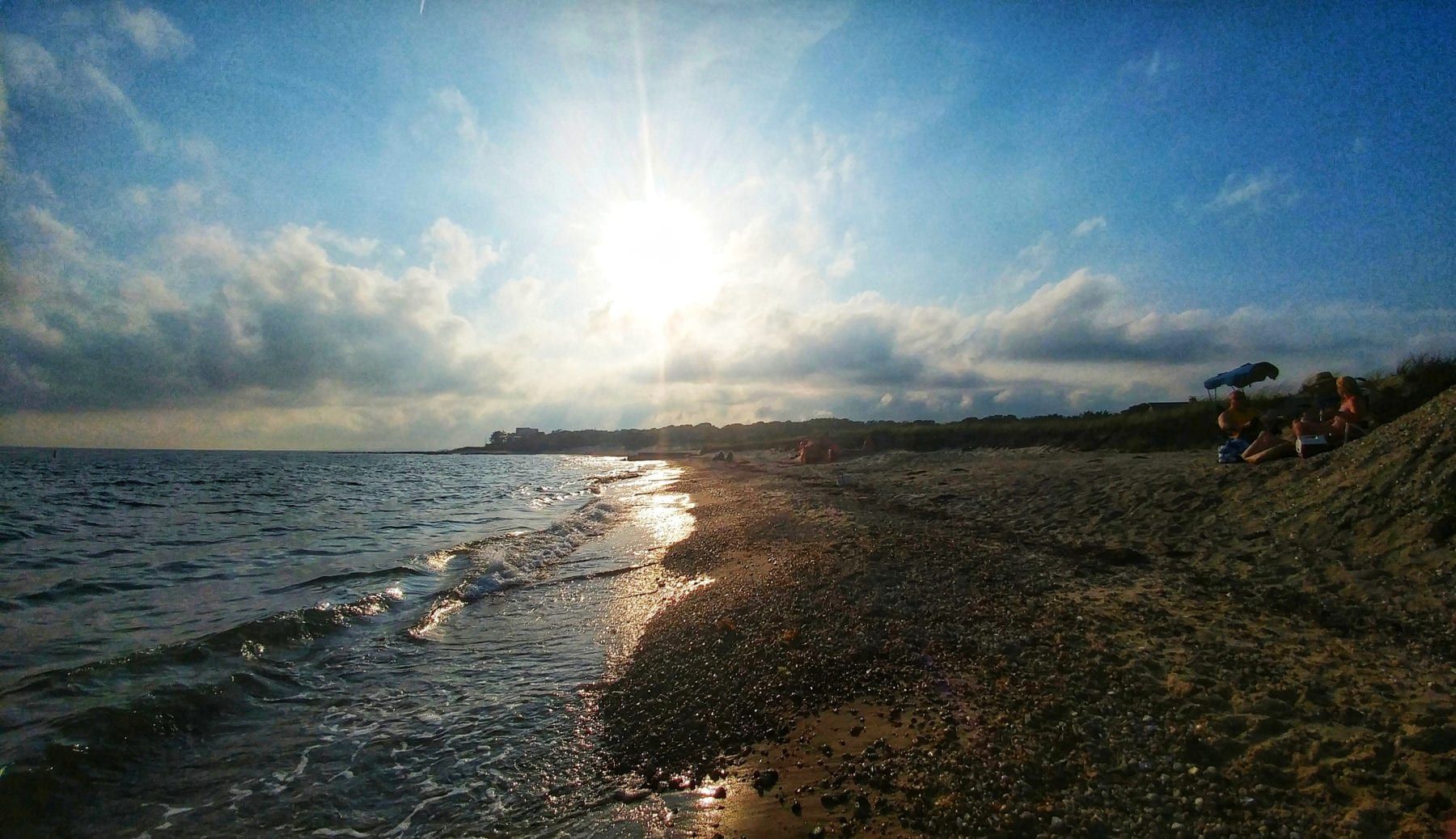 While Menauhant Beach is the place to be for fishing during spring or fall, Falmouth summer will lead you to Waquoit Bay in Seapit Road, East Falmouth, where you'll enjoy a day paddling and ramp fishing. Striped bass and bluefish are abundant in the area, especially during summer. A fair warning, though, boat traffic can be heavy during the season.
Lastly, if you want to go fishing with your kids, head to Falmouth Town Harbor Bulkhead. This place is mostly known for porgy scup. This fish weighs only from two to four pounds, a manageable weight for kids to catch.
Most of the fishing hotspots in Falmouth are free and open to the public. Just make sure you check on the area's fishing regulations and acquire a permit or license before you head out to the water.
Don't forget to check the weather before you go. Temperatures rise around June and start to cool down in October and drop to its coldest end of December up to March. The water temperature rises and falls in almost the same periods as the land temperature. Most people prefer to visit Falmouth around July to September when the skies are clearer and have less chance of precipitation – that despite the heat.
Watch out for wind, too. The windiest months in Falmouth are between October to April, but it tends to be windy even during the summer. Always check with the local guides about the gustiness and wind speed before heading out. Ask for advice if it's safe to go kayak or boat fishing.
Top 10 Fish Species in Falmouth, MA
The top 10 fish species abundant in Falmouth are black sea bass, striped bass, bluefish, bonito, porgy scup, little tunny, bluefin tuna, tautog, cod, and pollock.