Want to try out a new way to experience fishing? Why not try flats fishing – or fishing on shallow saltwater bodies. Though the Bahamas and the Florida Keys are the first things that come to people's minds when they hear flats fishing, mud and hard-bottom flats offer just as good as flats fishing experience.
Flats fishing is popular with anglers, whether beginner or experienced, because it's fun and challenging. At first glance, flats fishing seems simple enough - just find a shallow saltwater body, choose a species you want to catch - and there you go. Unfortunately, it's more complicated than that. Because you're fishing in shallow waters, fish are more difficult to pin down as they're more flighty in areas like this.
This article is focused on new anglers looking specifically for bonefish. With the tips that we will be providing, you will have a more enjoyable experience when going out on your first-ever flats fishing trip.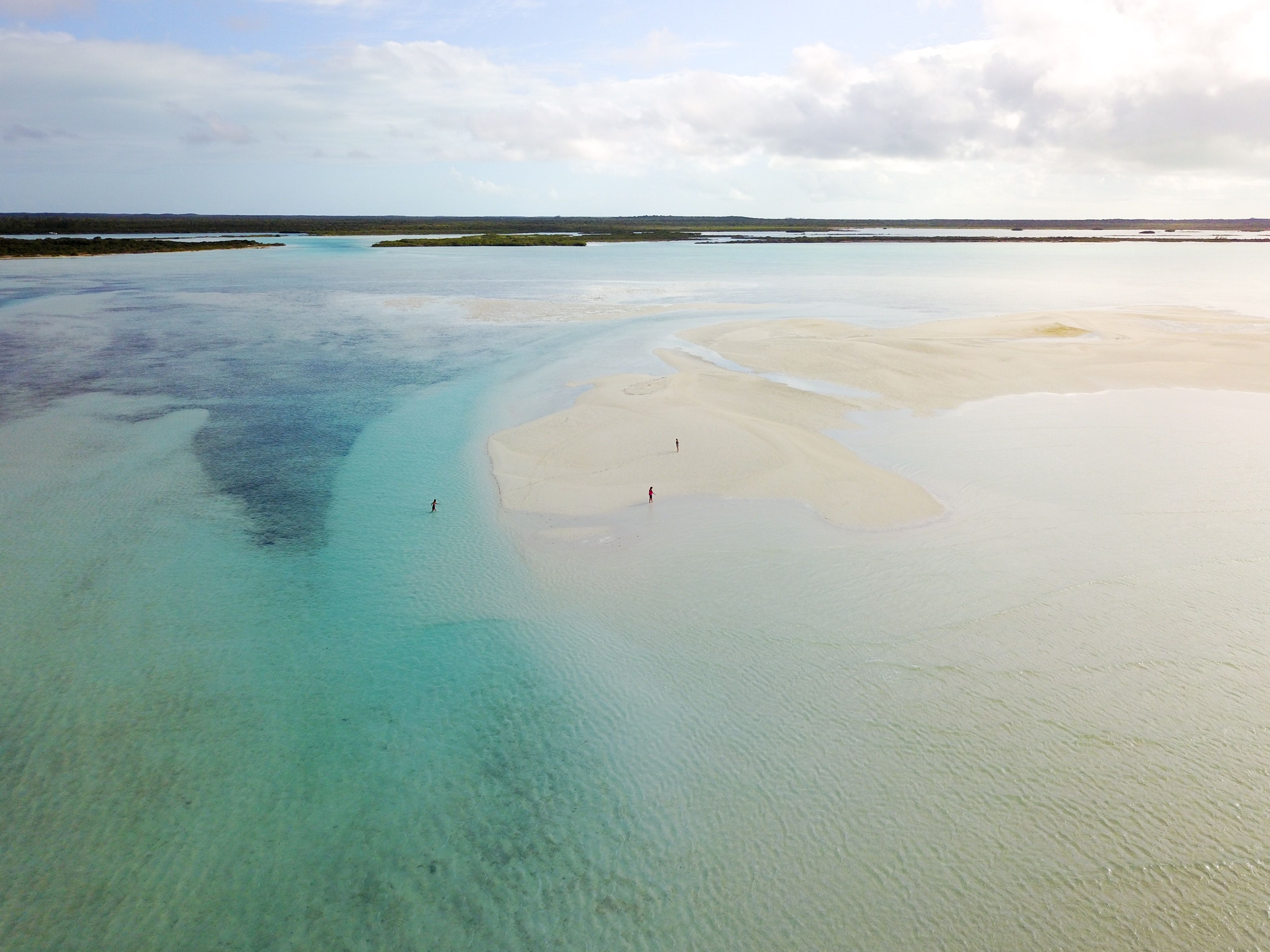 Ways to Increase Your Chances of Catching Bonefish When Flats Fishing
1. Don't Hesitate When Casting Your Line
This is a mistake that's not exclusive to flats anglers but other anglers as well. When new anglers go out and look for bonefish or any other gamefish, they become hesitant to cast their lines even on areas where they detect signs of movement. Maybe it was a different type of fish, or perhaps it was already a bonefish; you wouldn't know this if you don't cast your line there and find out, right?
Of course, doing this in excess will result in you being tired and unable to catch bonefish when they appear. Bonefish are known to be very slippery and are always on the move, particularly in shallow waters. So we advise using moderation and using your sound judgment when casting your line. If you know that it is a common bonefish spot, then it's not a bad idea to cast your line there.
2. Blend In
Part of the challenge, and fun, of flats fishing is how cautious and difficult it is to pin down bonefish. Aside from being nimble, this fish also possesses a keen sense of smell. So if they detect anything out of the ordinary in the waters, they'll swim away almost immediately. To ensure that your prey won't leave even before you cast your line, make sure to blend yourself and your equipment with the environment that you'll be fishing in. Even the simple acts of reducing your silhouette in the water and giving your bait a more natural scent will increase your chances of catching a bonefish. This will make your target a lot more likely to bite because they won't suspect your bait as a trap.
3. Avoid All-Day Fishing
Another mistake made by newer flats anglers is casting their lines in the area throughout the day. Doing this will only exhaust you as it takes a lot of strength and endurance to cast your line in the first place. Give yourself time to rest and regain your stamina and strength to prepare yourself when fish return to the waters.
Aside from this, the quality of fishing greatly varies at different times of the day. When you fish in the morning, don't expect to have the same experience later in the afternoon. To avoid fishing at less than ideal times, know the optimal times to fish in the area to make the most out of your trip.
4. Set Your Expectations
Because your next fishing trip is probably your first time flats fishing for bonefish, you should not be disappointed if you're unable to catch a lot of fish during your trip. Flats fishing is not an easy method of catching fish, more so when it's your first time. By properly setting your expectations for your trip, you save yourself from being disappointed and frustrated if you didn't have a good catch as expected. Just prepare as best as you can and do your best when you reach your destination. Who knows? Maybe your trip may even exceed your expectations.
Aside from this, some factors are simply out of your control. Weather, water temperature, and even the movement of the fish are unpredictable, and even the most accurate of weather forecasts could be proven wrong. When complications arise due to these factors, there is nothing you can do except accept it and hope your next fishing trip will be much better.
5. Keep Your Hands Apart When Clearing Your Line
This may seem simple enough, but new flats anglers have lost bonefish this way. When clearing the bonefish from your line, keep the line away from the rod butt with your left hand while keeping the rod steady with your right hand. By doing this, the line won't hurt you even if it flips, nor would it allow the fish to escape. This may seem like common sense, but it's so easy to forget this, particularly in the heat of the moment. Be sure to remember these simple things, as this could help keep your catch from slipping from your grasp.
6. Wear Proper Footwear When Flats Fishing
Another important thing that's easily overlooked by many new anglers is to wear the appropriate footwear when out flats fishing. Remember that you will be standing and moving around your boat for quite some time. This means that picking the wrong footwear may cause you to slip and injure yourself or even cause blisters on your feet.
To avoid experiencing these, be sure to wear boots suited for flats fishing. When out flats fishing, you may also be required to wade into the water to get to a better fishing spot. Having the appropriate footwear could mean a whole lot of difference if you want a great catch.
7. Keep an Eye Out for Structures Where Fish Could Hide
The flats may seem to be a daunting challenge. With so much water to cover, where do you begin? You can start by looking for places where fish mostly like to hide. Depressions on the ground, seagrass, and other such structures are the perfect places to start looking for them. Fish are naturally wary creatures; as such, they will always seek the refuge of structures to shield them from predators. If you want to increase your chances of landing bonefish, these places are the best place to start casting your line.
8. Always Check Your Knots
Our final advice when flats fishing for bonefish is again a rather simple one. Before casting your line, ensure that you have properly tied your knots so fish won't escape from your line. In the heat of the moment, such a minor thing like this could be easily overlooked. But by securely tying your knots will allow you to pin the bonefish better and ensure they won't escape once they've taken the bait. New flats anglers should make a habit of being able to do so while still observing the flats for any sign of movement. This allows them to react quickly when they spot bonefish while remaining confident that their knots won't break no matter how the fish may struggle.