Fly fishing is definitely one of the best outdoor recreational hobbies you can get into if you're looking to not only connect (or reconnect?) with nature but to learn a new skill as well—you know, like fly tying.
Many would probably think: why would I need to tie my own fly if you can get everything you need in pretty much all the fly shops out there? Well, it all boils down to how immersive your fly fishing experience to be. You see, tying your own fly is not just a fun hobby in itself. It can make fly fishing a lot more personal, thus, more satisfying.
Interested?
To start with this new hobby, you first have to invest in a fly tying kit with all the basic tools you need to tie a fly.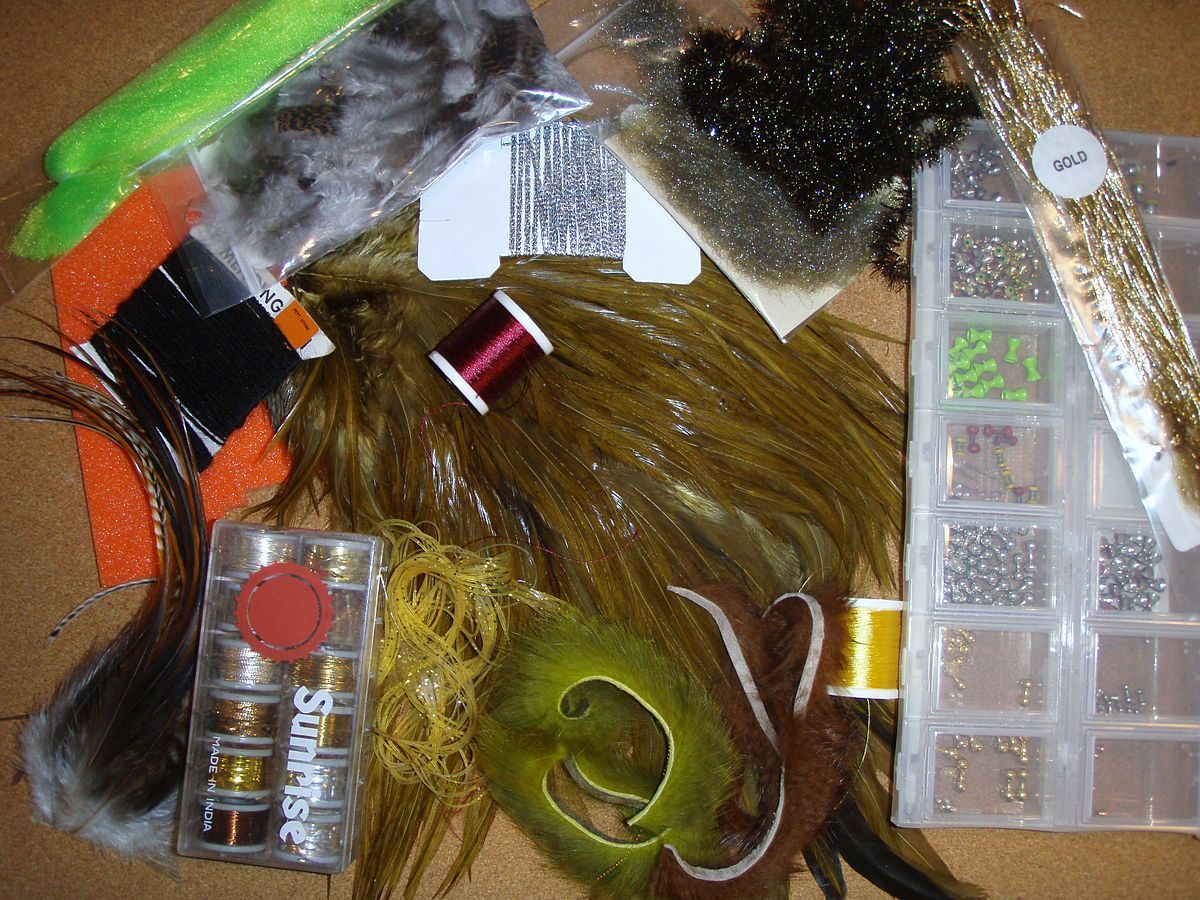 Essential Tools You Need to Craft Your Own Bait
1.Vise
This is to hold the hook while you tie the thread and materials around it. There are many variations in this tool but just keep it simple—just make sure the vise is durable and stable enough to hold any type and/or size of hook tightly. We also highly suggest a vise that has the ability to rotate as this allows for better control and view of what you're doing.
2. Scissors
This is to cut threads, hairs, and many other materials used in fly tying. These are not your regular scissors, mind you, as fly tying scissors have an excellent point that allows you to cut fine materials. You may need to get two of these as you will be snipping various materials when you're tying a fly—one (preferably the cheaper one) to cut harder materials such as metal wires; and the other for cutting softer materials such as threads and feathers.
3. Bobbin
This is to hold the thread as you wind it around the hook shank. To avoid re-threading every time you change the spool, we suggest you get two or three bobbins.
4. Hackle Pliers
This is to tightly but delicately hold a feather—an often used material in fly tying—at the stem while you cut and shape the feather or when you're wrapping the feather around the shank of the hook.
5. Bodkin Needle
This is to help you pick at specific parts of the fly you're crafting to either fix the shape or pick out unwanted material. A second bodkin needle will also be needed for applying or spreading glue or cement.
6. Whip Finisher
This is to help you tie the knot tightly to finish the fly. Tying a finishing knot using just your hands may seem easy but when you're working on a small fly, maybe like a crawfish or a Clouser minnow looking one, it's really going to be quite a daunting task.
Now that you have the general idea of the starting fly tying tools you're going to need, here are some of our recommendations.
Best Fly Tying Kits for Beginners
Loon Complete Fly Tying Tool Kit
Although it's relatively new in the market and a bit cheaper than leading brands, this kit is actually one of the best when it comes to quality. The kit includes all-purpose scissors, a bodkin, a bobbin, a whip finisher, a hackle plier, a gator grip dubbing spinner, D-loop tweezers, a dubbing brush, a zippy hair stacker, and a vise pawn. As you may have noticed, it doesn't include a vise, but at least you have the option to choose the exact vise for your fly tying needs.
Cabela's Standard Fly-Tying Tool Kit
This is a great starting kit as it's budget-friendly and comes with all the fly tying tools, including scissors, bobbin, bodkin, hackle pliers, whip finisher, dubbing twister, bobbin threader, and a pedestal vise. It comes with a lined wooden box. However, the downside to this kit is the vise that comes with it can only hold medium-sized hooks, so you will probably need a vise upgrade if you're going to be crafting flies using large and small hooks.
Orvis Premium Fly-Tying Kit
Arguably one of the best flying tool kits for beginners available in the market, this kit comes with a high-quality vise and tool set, including ceramic lined bobbin, scissors, bodkin, half-hitch tool, hackle plier, hair stacker, and a whip finisher. Another plus about this product is that it comes with some basic materials, 8 basic patterns, 8 guide-proven patterns, a tutorial DVD, and a durable, high-quality carrying case.
Yes, fly tying requires a significant amount of time and practice to get it right, not to mention you would also need to invest in all the initial equipment and materials to set up shop at home. This would seem like it'll cost you more at first, but once you've made a couple of hundred flies, you'll begin to understand how tying your own fly can be a lot more cost-effective than buying one from the store. Furthermore, if you have friends who are also into fly fishing, you may even earn a few bucks by selling some of your works to them.