How to Dress for Cold Winter Weather Fishing
Winter may not be the ideal season to fish, but there is a sense of fulfillment in doing so. The weather condition adds a challenge to an already challenging hobby.
But before you get out in the cold, it's best to prepare yourself and make sure to keep yourself warm and dry.
Dressing up for the cold winter weather entails layering. It's not just putting on clothes on top of the other. It needs to be carefully and adequately chosen and ensure that your body's core area is covered.
This guide gives you an idea of which pieces of clothing to pack and which material is best for each clothing layer. Choosing for winter fishing clothing is a balance between comfort and functionality.
Base Layer
The base layer is your first line of defense. Since it is closest to your body, it is best to wear something that insulates body heat to help fight the biting cold outside. Also, consider a material that wicks out moisture and removes sweat from within. Getting a bit damp or wet on the inside can cause major trouble when it starts to get cold.
The best material for your base layer is insulated wool. This is both for your inner shirt and pants. It could be made of thin, yet thermal, material. Make sure that it is something comfortable touching your skin and does not create friction with your mid layer clothing.
Mid Layer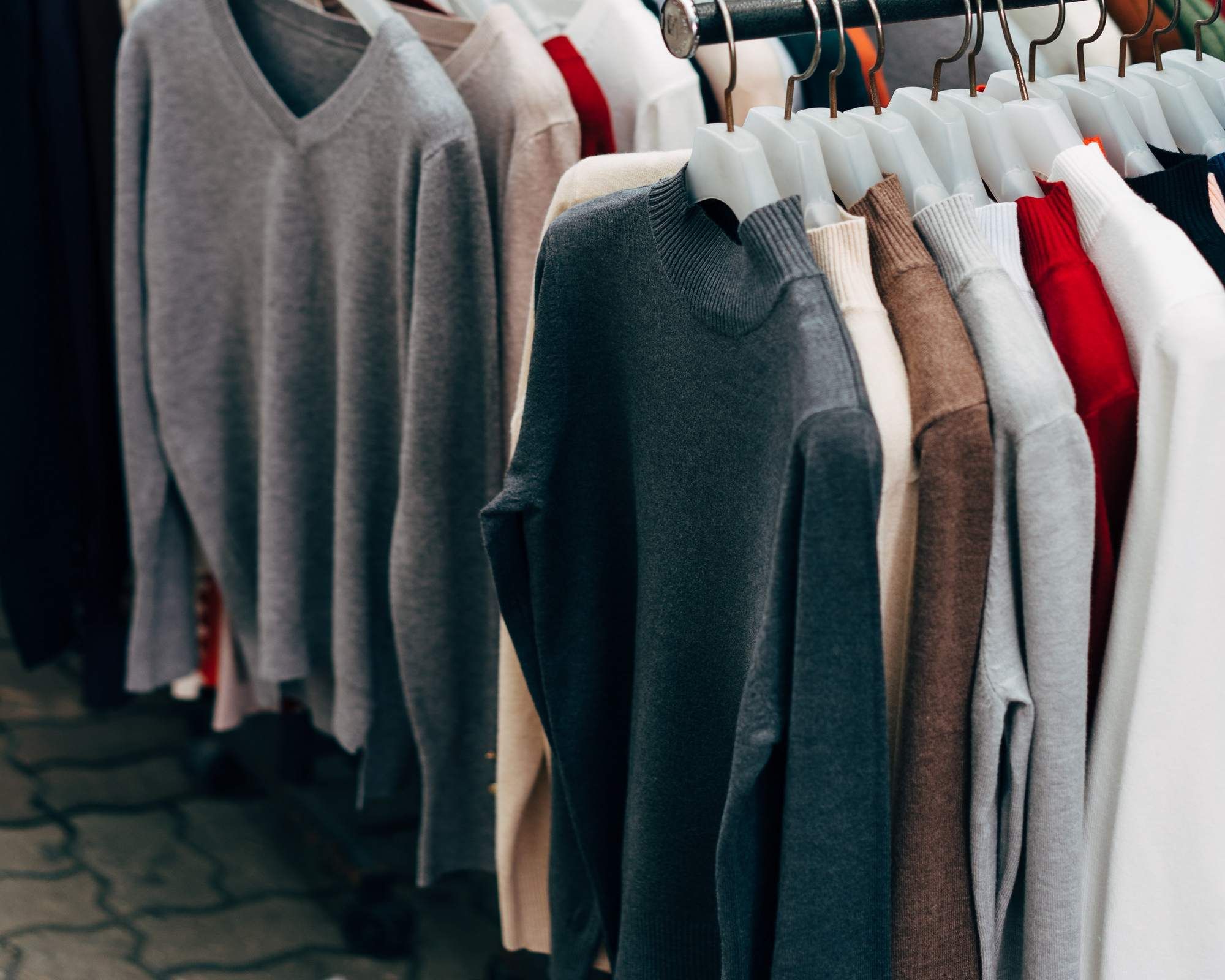 The middle layer is the clothing that preserves the warmth in your body (from the base layer) and, at the same time, keeping the cold out.
Your mid-layer clothing should be something thicker than your base layer. Something made of thicker wool or thermal fleece will do. It is also best to find one with a hood or a turtleneck, so it warms you up to your neck.
You can wear wool joggers or denim pants for your pants, whichever is more comfortable for you. Your pants should allow your legs to move freely whether you're ice fishing or boat fishing.
Outer Layer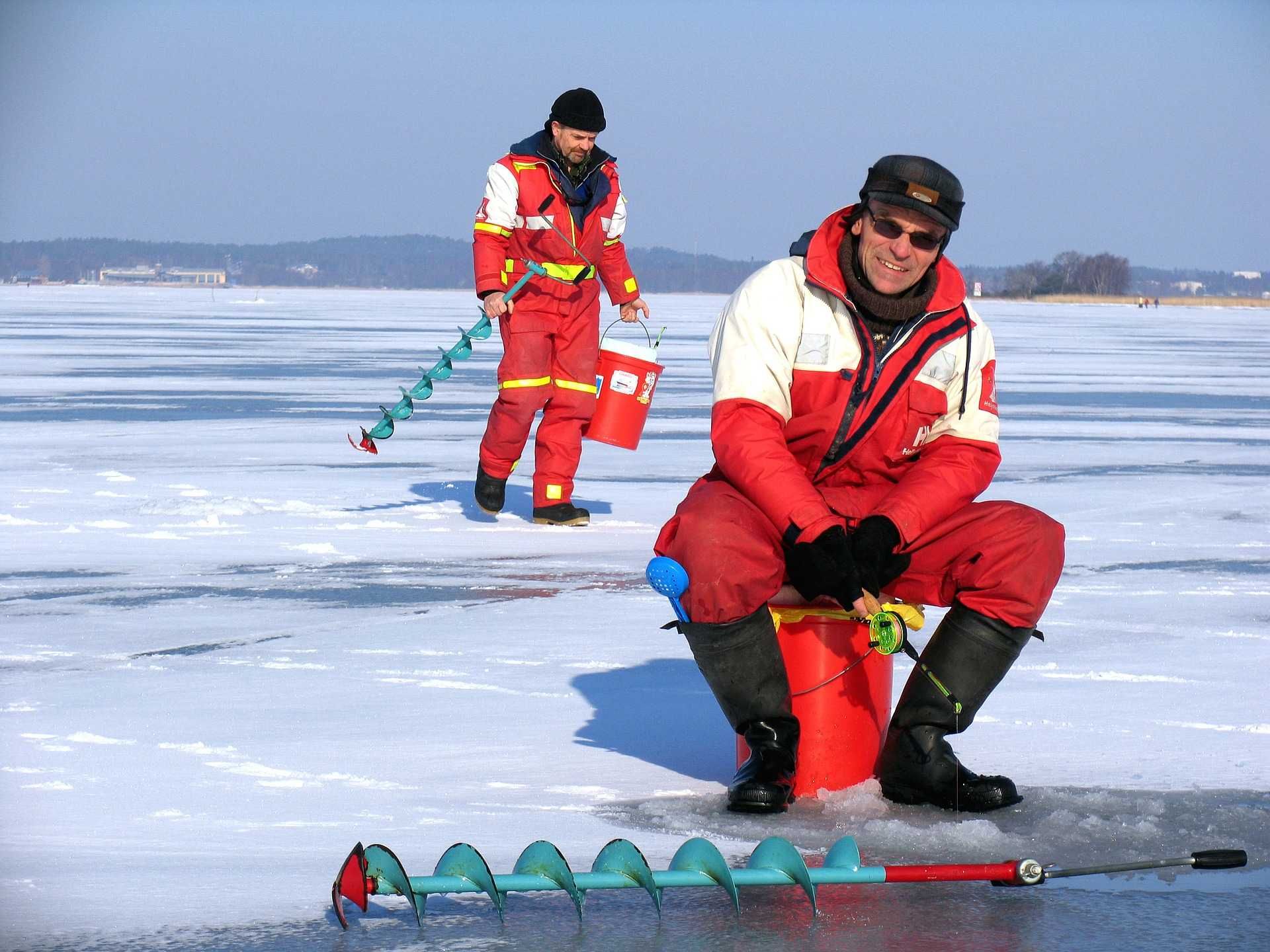 The outer and final layers are the clothes that would protect all the inner layers from wind and precipitation. Look for waterproof materials and can be closed or fastened correctly to make sure no water, snow, or wind can get through.
You can wear a waterproof windbreaker or even wear an entire snowsuit if you're comfortable with it. Also, if the temperature is frigid, wearing a bib can add extra heat inside and additional protection outside.
Head Gear
Never neglect to protect your head from the cold. You just don't know how it can do wonders in keeping your entire body warm.
Use a snowcap or fishing cap made of wool so it will be warmer. It'd be best if it covers your ears, too. A balaclava adds extra protection. Wear one inside to protect your head and neck. Wearing a ski mask is good additional protection but can be just an option.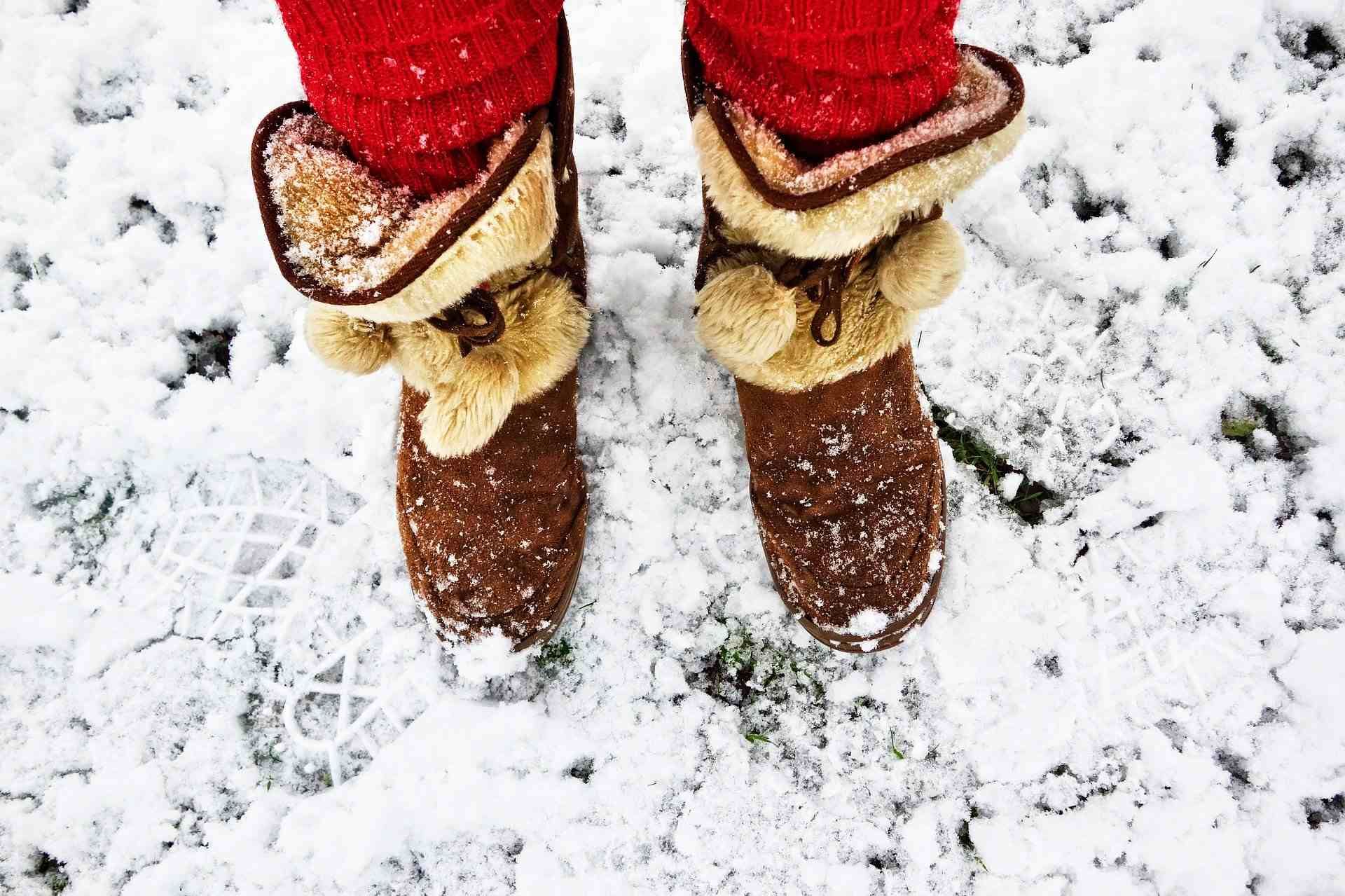 Footwear
Like your head, protecting your feet from cold can help keep your body warm. For some people, the feet act as a thermostat; if it feels cold, their body feels cold, too.
Consider the basic 3-layer clothing for your footwear, too. Start with thin cotton socks to absorb any moisture or sweat from your feet. Then, add a layer of thicker wool socks. If you can find an insulated pair, much better.
Finally, for your boots, look for something that's a size bigger than your usual shoe size. This will allow you to add layers of socks without fitting too tightly to be uncomfortable.
Other things to consider for your boots are a felt inner lining to keep your feet warm, a slip-resistant outsole, and a sole that is higher than usual to keep your feet slightly elevated from water or snow.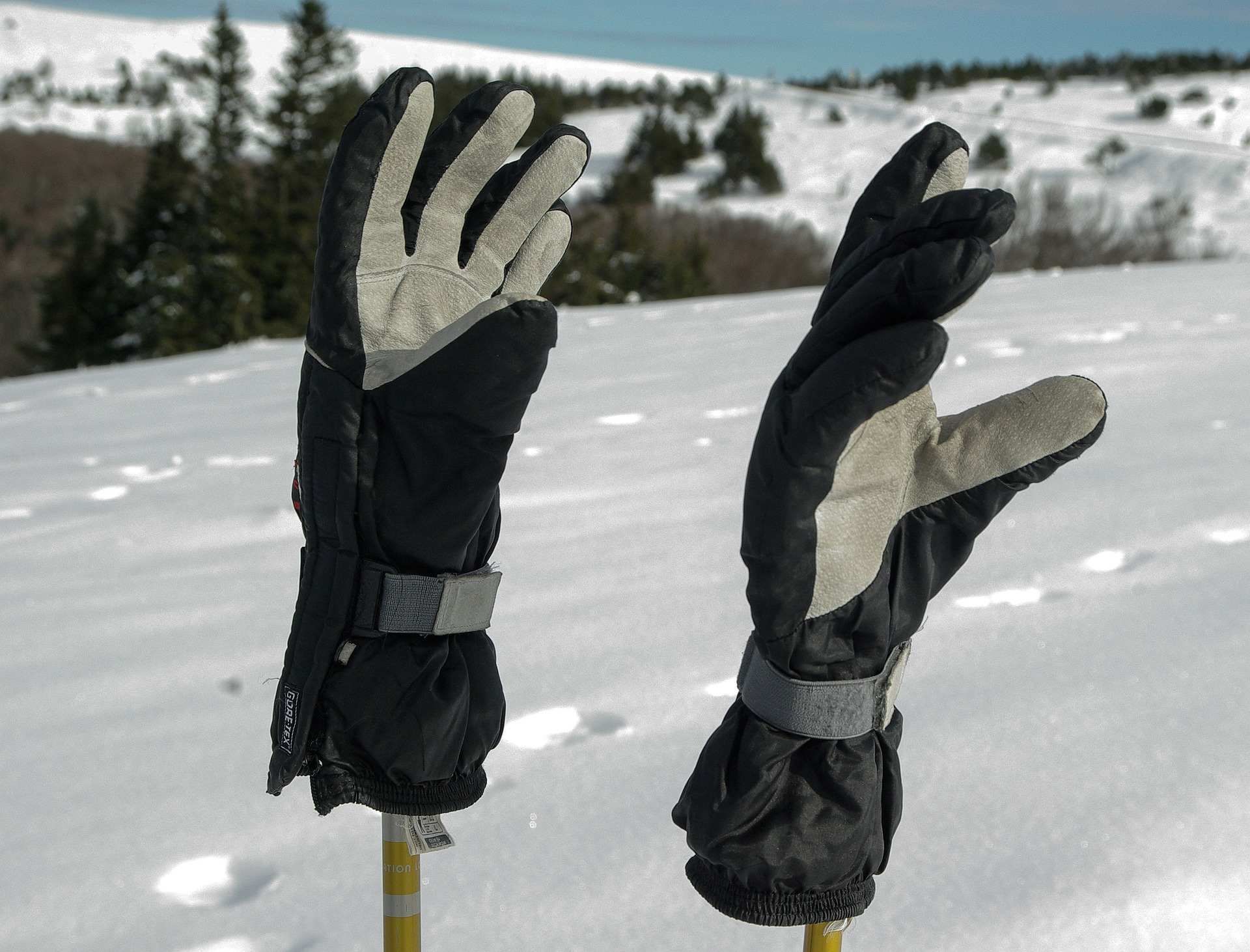 Handwear
Of course, the hands. It can be a bit tricky since the hands play a vital role in fishing. That is why wearing gloves is just as important as the other pieces of protective clothing. However, not all gloves work well for all anglers.
Anglers may not agree on fully covered gloves. Some would prefer those that don't cover the fingers. It all depends on whichever is most comfortable for you, especially when you cast and reel.
There are winter-specific fishing gloves that use the same thermal or insulating materials as your clothing. You can do layering by wearing a base layer of thinner gloves plus a waterproof outer layer.
Remember also to pack extra pairs and bring hand warmers with you. You can place them inside your gloves, but it's better to keep hand warmers inside your pockets where you can place your hands from time to time.
Safety First!
There are not many people fishing during winter. Just to be safe, always bring a first aid kit and life vest or ring with you, especially if you're going to the deep on a boat.
In case you fall off the boat or in case you step and break a thin ice floor, the many layers of clothing will absorb all the water. All that weight will make it difficult to pull yourself back up. The life vest or ring and a rope can be a huge help.
Of course, these are for worst-case scenarios. It is still more important to be cautious and be on the safe side all the time.
Now that you know how to keep yourself warm go and pack for winter fishing. Final tip: err on the side of packing more than packing less. After all, you can always remove layers of clothing if it gets too warm. Plus, additional clothing allows you to change when you get wet.
Go and enjoy your favorite hobby, whatever season it is!