Trout fishing is arguably one of the most popular forms of fishing besides fishing for bass. Trout can be caught all-year long and can be found in most rivers in America. Though fishing for trout has been synonymous with fly fishing, they can also be caught through other ways like trolling and spinning. The number of effective ways in catching trout has paved the way for the innovation of trout fishing equipment. Every year, companies update their fishing rods with newer technology that helps anglers in different ways, whether it's through strengthening the material or even making it ultralight for anglers looking to spin fish. That being, listed down below are some of the best trout fishing rods for every budget and need.
Best Fishing Rods in the Market
1. St. Croix Triumph Spinning Rods
Operating since 1948, St. Croix has yet again manufactured a great yet cheap in proportion spinning rod. Right in the middle in terms of price point, the St Croix Triumph costs along the range of $89.99 to $279. Despite being average in terms of price, its predominantly graphite make gives it a premium quality in both handling and feel. Its reel seat is a Fuji DPS equipped with aluminum oxide guides. St. Croix offers rod lengths ranging from 6' to 7' with a lure rating from 1/32 oz to 1/16 oz as well as a line rating of 2 lbs to 6 lbs.
2. Orvis Clearwater
As its name suggests, the Orvis Clearwater is mainly for use in lakes, rivers, ditches, and other freshwater areas. While retailing for $198, the complete package with Clearwater's own reel and line will bump it up to about $311. Nevertheless, all of Orvis' rods come with a 25-year guarantee. The Clearwater rods come in various line weights from 4 to 12. Each weight is intended for different types of action, from medium to fast. They also vary in length ranging anywhere from as short as 7 ft up to 11 ft. For its $198, its build is quite impressive with its capable drag system and its light yet sturdy nickel cast aluminum reel.
3. Cadence CR7 Spinning Rods
With lightweight rods retailing for under $ 100, these rods are the cheapest lightweight rods in the market. Despite being cheaper in price, Cadence does little to hold back on the great materials used as the CR7 is built with lightweight graphite, stainless steel guides, and comes equipped with a Fuji reel seat. Cadence offers CR7 rods ranging from the length of 5'10" to 7'6" that also correspond to different lure and line weights. Combining both high-quality materials and a low cost, the CR7 boasts performance on the level of more expensive rods and sometimes performs even better.
4. Sage Foundation
Fly fishing anglers looking for a fast action rod should look into the Sage Foundation. It's best for casting short to medium distances and is effective on both freshwater and saltwater. It's made up of Graphite IIIe, making it very durable. Aside from its sturdiness, the Sage Foundation rods have a single-color minimalist finish. These rods can land weighted flies up to 70 feet. The rods also vary in price range as beginner rods can go for about $300 while the higher-end rods tend to go upwards of $1000 or more. With a wide price range and its fast-action effectiveness from the short to middle-range, the Sage Foundation is good for both new and old anglers alike.
5. Douglas Dxf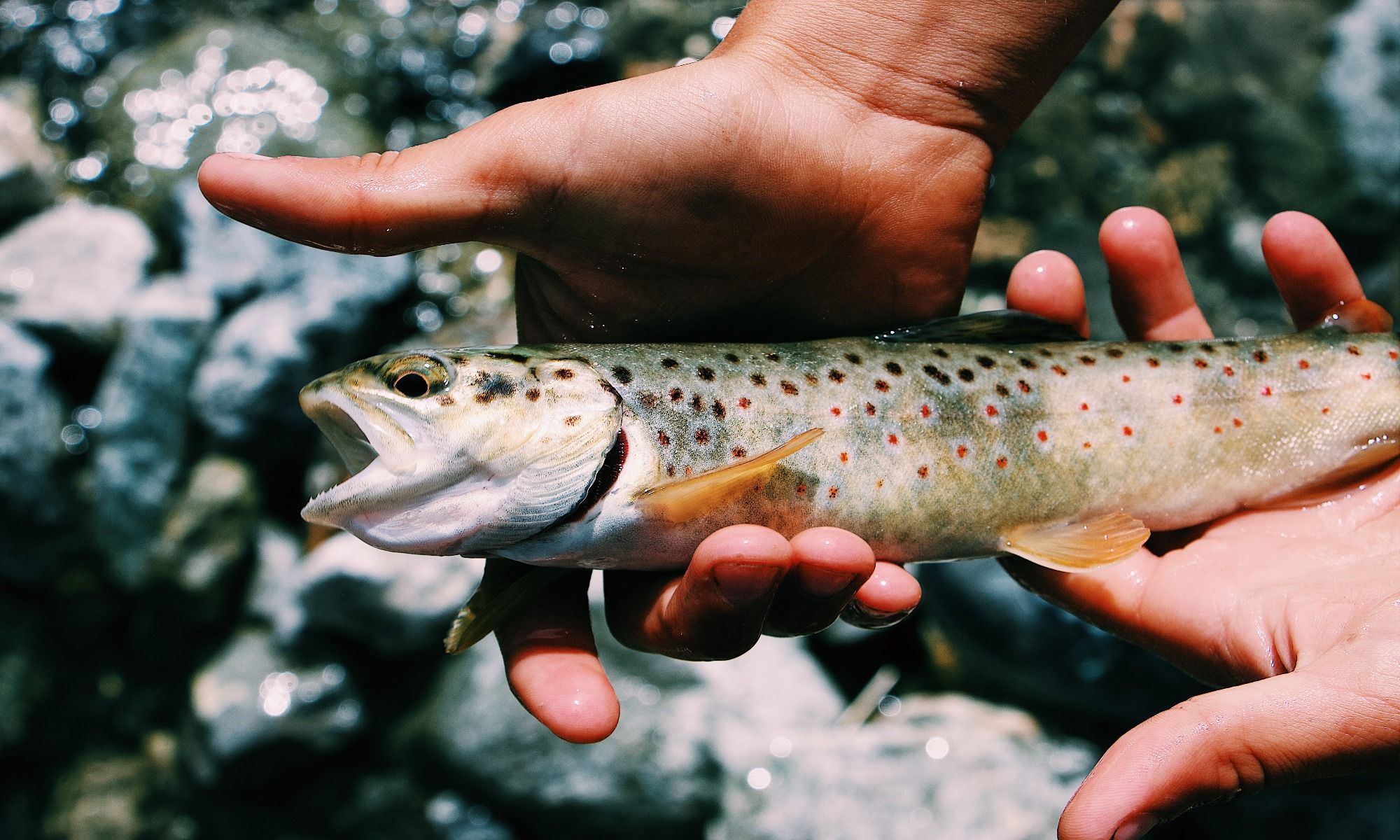 Another fishing rod at a mid-range price point, the Douglas DXF fly rod is made by the relatively young, New York city-based Douglass Outdoors. Despite being new they've gained the attention of anglers both new and seasoned with their quality equipment. The DXF is no different in showcasing both style and functionality while still being affordable. The rod is lightweight, only weighing around 3 ounces, and is a 5-weight. The DXF works well when anglers cast it at around the 30ft to 60ft range. As a high-performance mid-range rod, its line speed goes really fast in the 45 feet range. Coming at a cost of only $350 the DXF is a pick-up for new anglers looking to splurge a little more on their first fishing rod.
6. Shimano Stimula Spin Rod
As a brand that has always put out affordable yet effective products, Shimano has yet again put out a fishing rod in that same vein. The Shimano Stimula Spin Rod varies in length from about the range of 5' 6" to 7' while offering weight ranges from ultra-light to medium-heavy rods. They are very durable because of their aluminum oxide guides as well as being highly resistant to corrosion. Finally, the Shimano Spin Rods come in both 1 or 2-piece options, with most anglers settling on the 2-piece for easier storage.
7. Kastking Perigee II
When looking for fishing rods suited for stream fishing, the Kastking Perigee II is a good choice. It's suitable for both new and seasoned anglers-like because of its ergonomic and easily adjustable parts. Its reel seats are made out of graphite, a material that's both light and sturdy, letting lines deploy faster while causing less strain on the arm. The rod was also made to be used at different angles, opening the way for more accuracy and the use of different fishing techniques. For all that it offers, the Kastking Perigee II only comes at a humble price tag of $49.99 retail.
8. Ugly Stik Elite Spinning Rod
Despite its name, the Ugly Stik Spinning Rod performs just as well as its competitors. It's effective for both new anglers as well as seasoned ones. The rod was made to be both durable and comfortable. Its handle has a great cork grip and is good for prolonged fishing trips. Ranging lengths of 4' 6" to 7' 6", the Ugly Stik its use is very versatile, being able to handle short, medium, and long-distance cast with ease. Finally, this graphite rod was made to resist bending due to its graphite make. Due to its strength, the Ugly Stik is really good with big fish. All of this points to the Ugly Stik's longevity. Alongside its durable nature, the rod also comes with a seven year warranty.
9. G Loomis Classic Trout and Panfish Spinning Rod
Compared to the other rods on the list, the G Loomis Spinning Rod is on the higher end of the price spectrum. With over 14 different variations of size, handles, line tests, and more, the G Loomis is one of the most customizable rods out in the market. Its length varies from 5' to 7', all suited towards different styles of fishing. Choosing rods on the longer ends of the spectrum work well with trout fishing. Some G Loomis rods, despite being the same length, translate into different types of fishing. For example, models of the 7' rods can vary in power, ranging from ultralight to medium. Anglers should take care to check each rod before buying in order to maximize its efficiency out in the water.
10. Okuma Celio Ultralight Trout Rod
Anglers looking to pack ultralight gear, the Okuma Celio may be the perfect choice. While varying lengths of 4'6 to as long as 8', the Okuma is available for every type of angler. Having parts made out of aluminum, graphite, and stainless steel, Okuma has produced a rod that can handle stronger fish while remaining light; something that professionals all over the world prefer. This rod is best used for trout, at certain specifications. These include a length of 6'0" to 7'0", ultralight rod power, a lure rating of 1/32 to 1/8oz, and a line rating of 2 lbs to 6 lbs.
There are many rods to choose from, in addition to the variations of specific rods, as well as the extra attachments allowed. It's good to do research beforehand as well as to get a good feel for each rod before buying one. At the end of the day, however, the technique is more important than the gear itself. Expensive fishing rods are not a sure fire way of catching trout. Trial-and-error, as well as wisdom and experience, are an anglers best bet a catching fish, more so than any piece of equipment,