Fishing is a year-round sport, but it is especially a wondrous activity when the waters begin to freeze. Ice fishing can be enjoyed by the whole family and requires very minimal gear. It's also a unique way to enjoy winter and experience the landscape.
If you're planning your next ice fishing destination, you may want to consider looking at the top states below where you can experience superb ice fishing.
1. Wisconsin
Wisconsin offers some of the best ice fishing in the United States. It is home to a variety of fish species, but most notably, anglers flock to the state for its trophy size walleyes and challenging sturgeons. Ice fishing in Wisconsin typically starts late December or early January as soon as the lakes freeze. The ice stays well into March or April when ice out usually occurs, but some years, there have been cases of ice out as late as May, but don't take your chances.
A great number of trophy-size walleyes in the state are usually caught in Green Bay which is part of the great Lake Michigan. Green Bay is huge - 2,000,000 acres all in all - and offers a lot more other fish species. Another fun game fish to watch out for in the bay is the whitefish. This fish species is a big challenge to hook and makes for great food as well.
Lake Winnebago is yet another popular ice fishing hotspot. Home to big populations of white bass, walleye, panfish, northern pike, and perch, its frozen waters are most notable for the great big sturgeon. The area even organizes hunting seasons for this prized game fish.
If you're seeking more of a variety, head on over to the Dairyland Reservoir, which is on the Flambeau River in Rusk County in the northwestern part of Wisconsin. Here you can catch bass, pike, panfish, and catfish, as well as the prized sturgeon. Its waters are well-populated, so you won't go home without a catch.
Over in Rhinelander, you'll find the Ice Fishing Capital of the World. It has lakes that are home to some of the biggest catch during ice fishing season, including the biggest walleyes around. The area also hosts a number of fun ice fishing tournaments such as the United Way Ice Fishing Jamboree on Lake Minocqua, the Lions Club Fisheree & Winter Festival over on Boom Lake, and the Annual Ice Fishing Derby on Lake George.
2. Alaska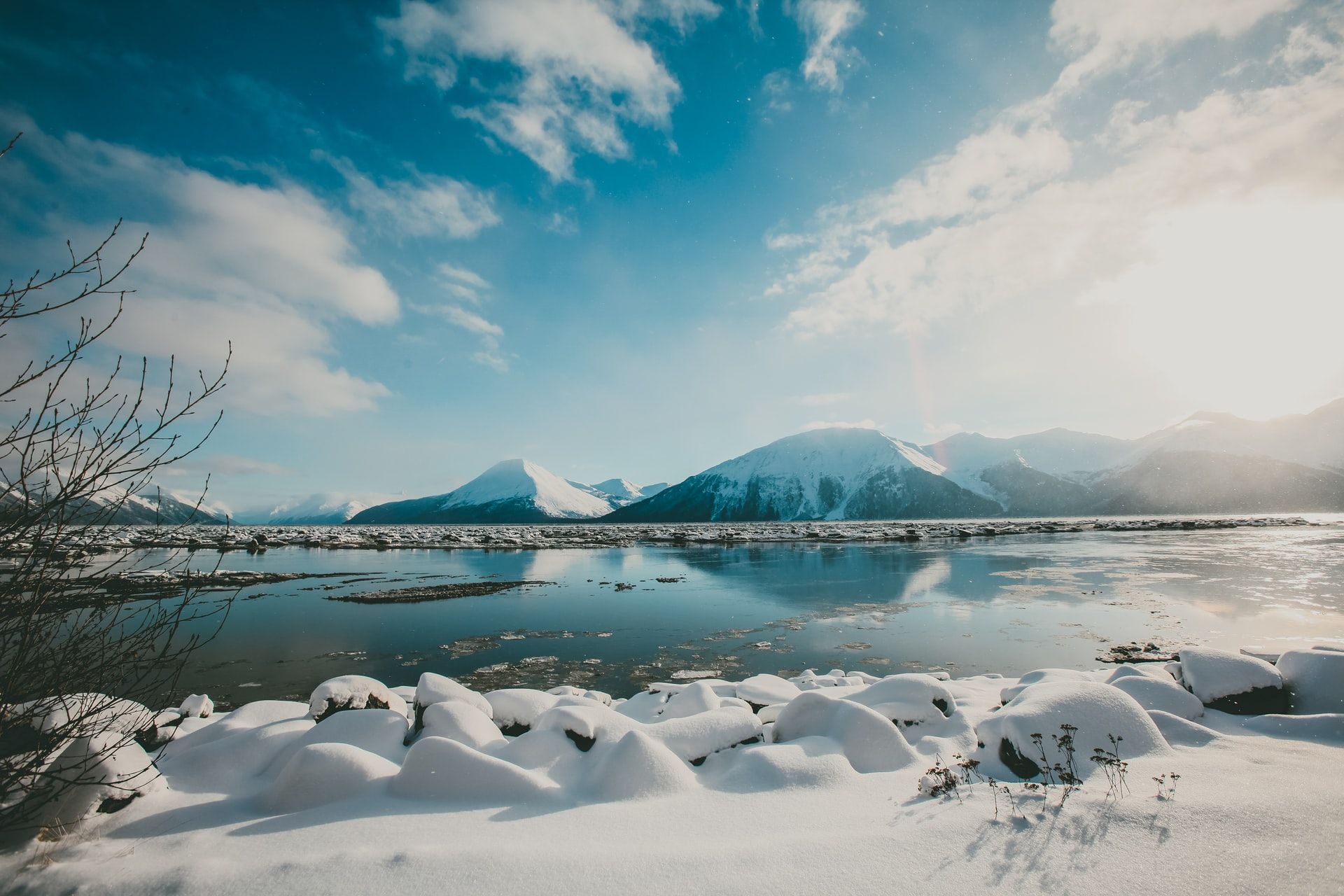 Ice fishing in Alaska actively starts around mid-November and well into the month of March, but early ice can be caught around late October.
Over in Fairbanks north of Alaska, you will find Quartz Lake and Birch Lake, which are both quite accessible and offer productive fishing. It is home to plenty of arctic char, chinook salmon, rainbow trout, and arctic grayling. Trophy rainbow trout are plentiful in Quartz Lake. On average, rainbow trouts caught in its waters range from 10 to 18 inches.
Birch Lake is your go-to in Fairbanks if you want to bring the entire family along. It may not have the most prized catch, but it is reliable in that you will always catch plenty - perfect for when you're introducing your children to the joy of fishing.
Moreover, other than the catch, what's most notable about the Fairbanks area is the sight of the eerily majestic Aurora Borealis or Northern Lights while you go night ice fishing. Be sure to go when the weather is stable and the skies are clear, or better yet, book a guided tour so you'll have a better chance of seeing this natural wonder as you meditate on your next catch.
In Southcentral Alaska, plenty of great ice fishing can be had at Anchorage and its surrounding state parks and lakes. North of Anchorage, you will find the Matanuska-Susitna Valley which has more than 80 lakes, surrounded by endless quintessentially Alaska-type wilderness - glaciers, awe-inspiring snow-covered peaks, and rugged landscape. The fishing is great, too, with the waters stocked with landlocked plenty of salmon, pike, Arctic grayling, Arctic char, and rainbow trout. The lakes in the Anchorage area are well-stocked too. Jewel Lake, known for the annual fishing jamboree, has plenty of coho salmon and rainbow trout, while nearby Sand Lake is stocked with Arctic char, Dolly Varden trout, and rainbow trout as well.
3. Minnesota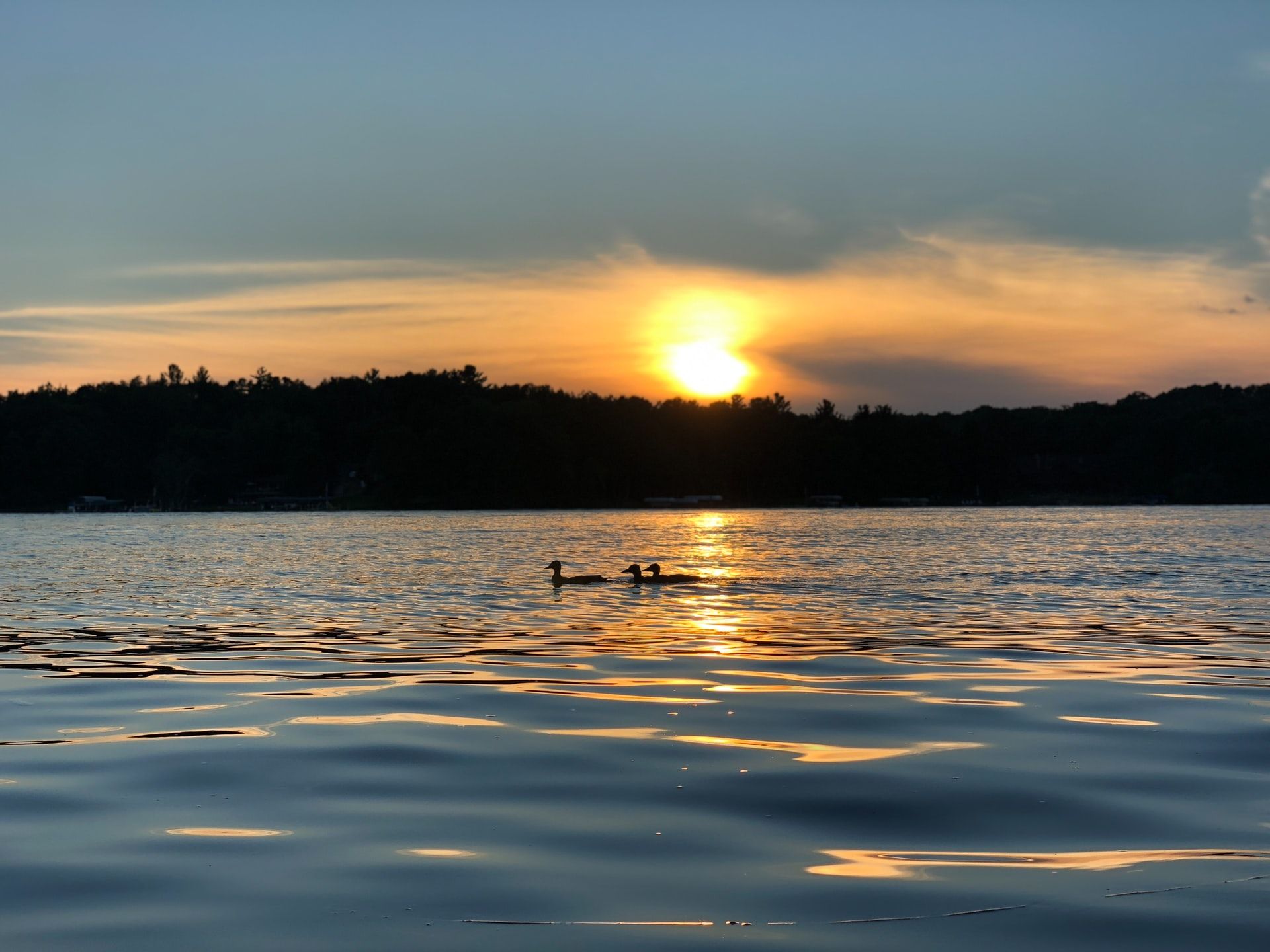 Minnesota is home to the Brainerd Jaycees Ice Extravaganze, the world's largest ice fishing contest, as well as plenty of other ice fishing tournaments, so you know this state is serious about its ice fishing. Early ice in Minnesota starts in early December through January, with ice out usually happening around late March.
Lake of the Woods is a premier ice fishing destination in the state. It has been getting more and more popular with the number of lodges and amenities around the area, making ice fishing in its sprawling waters fun and convenient for all ages. Early ice in Lake of the Woods is a great time to catch trophy walleyes and prized northern pike. As soon as the ice fishing kicks into total gear, you will find plenty of saugers and still more trophy walleyes.
Another popular ice fishing destination is Lake Washington, which is known for its wide variety of species, including bigmouth buffalo, big bass, yellow and black bullhead, and yellow perch. Newbie anglers looking to catch their first walleye will enjoy fishing at Red Lake, which is also home to plenty of crappies and perch. For night ice fishing, Leech Lake is a top choice among Minnesotan anglers, who flock to this lake for the populations of perch, walleye, burbot, and panfish in the area.
4. North Dakota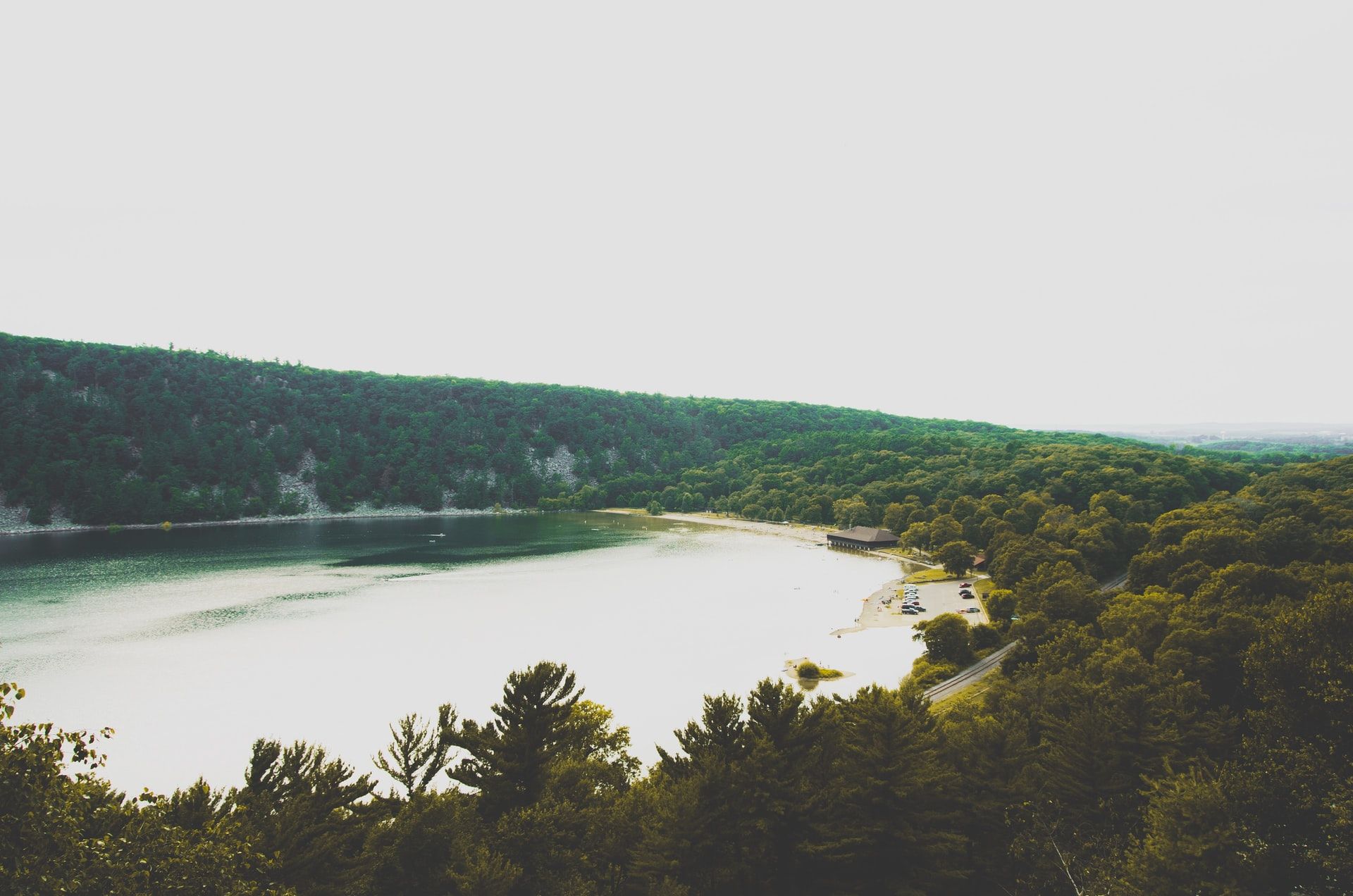 Devil's Lake is the number one ice fishing destination in North Dakota. It is known for its long ice fishing seasons and the number of healthy-sized walleyes, perch, and northern pike available in its waters. And it is not a small lake. It measures about 180,000 acres, having grown six times bigger in the last few decades. While its popularity dwindled a few years back, anglers around the area are reporting that the size of its catch is growing bigger and healthier than ever before. It is also known to be a friendly fishing region, making it perfect for beginners or even seasoned anglers who want to bring their entire family for about of ice fishing. Fans of Devil's Lake point to Rocky Point, Minnewaukan Flats, and Cactus Point as areas to keep an eye out on for plenty of catch.
For trophy size bluegills and crappies, anglers need to check out Lake Metigoshe, with its clear freshwater lakes and dense forestry. The glacial Lehr Area lakes, on the other hand, boast plenty of perch and large pikes. If you want to experience spearfishing for pike, then definitely go to Lake Sakakawea, where you can catch pike exceeding 15 pounds.
5. New York
New York may be most known for its urban areas, but go upstate and you'll find some of the best ice fishing in the country. Take note, though, that not all its frozen lakes are open for ice fishing. Waters in the state usually freeze up in the months of late December until early March.
One of the most popular ice fishing spots in New York is Lake Champlain, which is home to plenty of smelts, perch, pike, lake trout, rainbow trout, and brown trout, as well as landlocked salmon, pickerel, crappies, and muskellunge. Oneida Lake, on the other hand, is a year-round fishing destination beloved by many anglers. Right in the heart of the lake, on the Shackleton Shoals, walleyes and perch are plentiful. It also offers plenty of panfish.
In the western part of the state, anglers flock to Chautauqua Lake, another hotspot for anglers looking to catch the prized walleye. At Dewittville Baye, Irwins Bay, and Bemus Bay, there are also plenty of crappies and perch.
Lake Erie is another great ice fishing destination for perch. It is accessible via the Sturgeon Point, but to get to the bountiful perch population, anglers might need to catch to ride on a snowmobile to get to the 50-foot depths where perch like to settle. The ice around the area begs one to be more cautious because of the currents of the Niagara River.
6. Colorado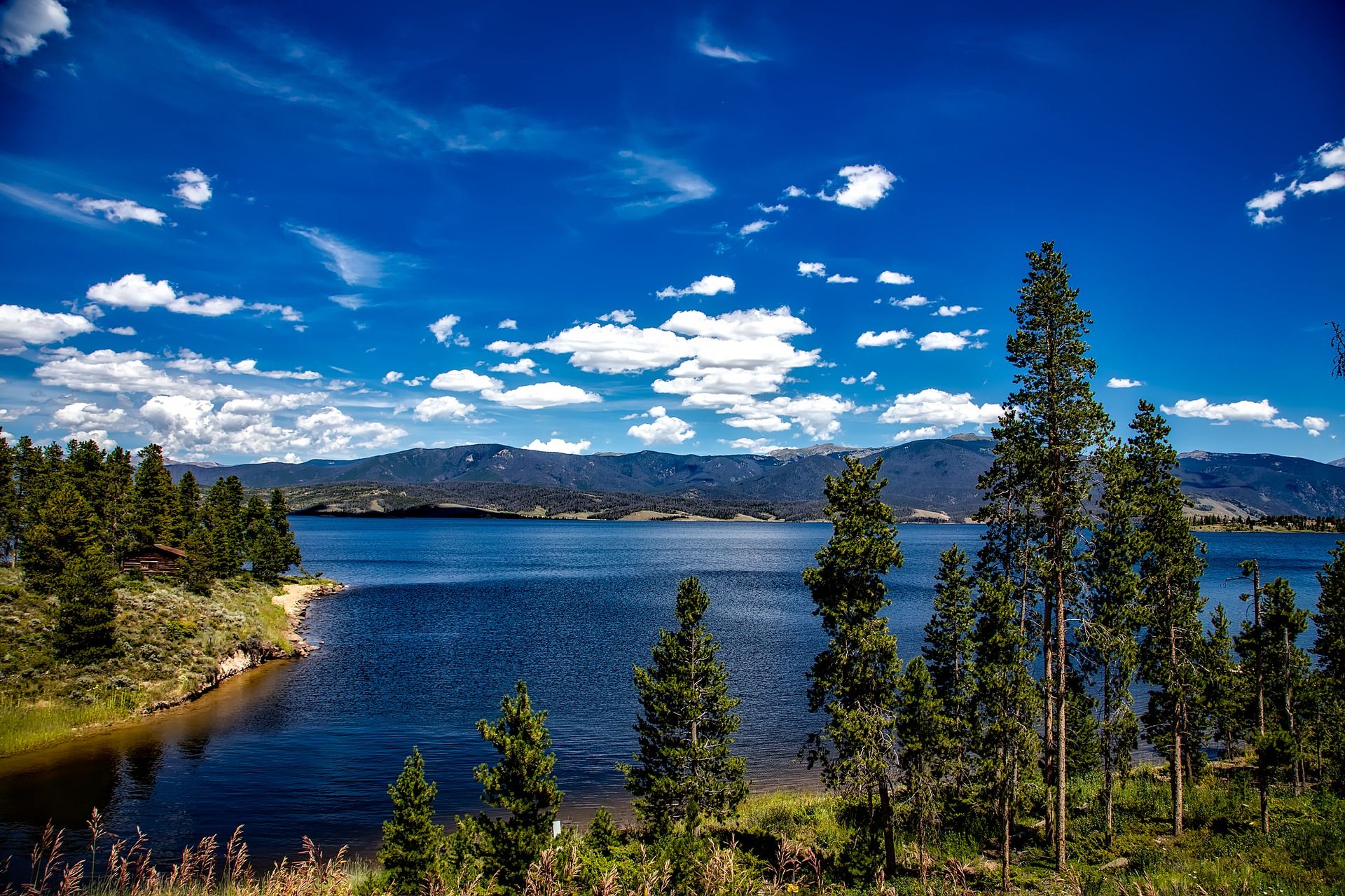 Colorado is known for its many winter-time activities, ice fishing included. Ice fishing season in the state typically starts around early December and lasts well into March or mid-April, depending on the exact location and weather conditions. The landscape around Colorado makes ice fishing in the state a truly meditative practice.
Anglers who want peace and quiet will enjoy fishing in the Wolford Mountain Reservoir, a 1,550-acre lake north of Kremmling. It offers plenty of rainbow trout, brown trout, and kokanee salmon and is a great fishing destination all year round.
For grandeur, anglers will be in awe fishing different species of trout and kokanee salmon in the Great Lakes of Colorado, namely Lake Granby, Shadow Mountain Lake, Monarch Lake, Willow Creek Reservoir and Meadow Creek Reservoir, and Grand Lake, which is the state's largest and deepest natural lake. For anglers who enjoy a tournament, the Three Lakes Ice Fishing Contest is annually held at Lake Granby, Shadow Mountain Lake, and Grand Lake.
For a view of the Grand Hogback and a variety of fish species to catch by the buckets, anglers flock to the Harvey Gap State Park Reservoir, where there is plenty of largemouth and smallmouth bass, perch, rainbow trout, and northern pike to catch.
Ice fishing is indeed a beautiful winter-time activity that affords you and the entire family a unique way to experience your frozen surroundings. However, when planning your ice fishing escapade, it's important to note that different states and areas have their own fishing regulations. Make sure to check beforehand not just the condition of the ice, but also the number and size of fish that you're allowed to keep, as well as if you're allowed to fish with more than one line in a single hole. You should also check fishing license regulations as well as overnight camping restrictions. Happy ice fishing!