If you're just getting your feet wet in the dynamic world of sport fishing, learning about the different types of fishing reels is essential to success. Yes, it can seem complicated at first, but we've broken it down for you so that you can tell the various reels from one another and what they're best suited for.
There are three main types of fishing reels: spincasting, baitcasting, and spinning reels. If you're ready, let's go ahead and learn about each one.
Spincast Reel
First up is the spincast reel, which is to put it simply, is a classic. This reel is often recommended for beginner anglers, children, or those who just can't afford more premium options. Its simple closed-cone design is iconic because it prevents your line from getting tangled. Moreover, it has a button to toggle between its "locked mode" and "free-spool", which makes it easy to cast.
All you have to do is press the button, cast, and then let go of the button to release the line. When you've reached the length of line you want to cast out, just toggle the button again to halt the release.
Spincasters shine with lightweight lures and lines, making them ideal for inshore fishing and under overganging trees if doing a sidearm cast. You can easily switch between your left and right hand as well.
Even though you might not be able to cast out as far, at the heart of the spincast reel is its ease of use. Users don't have to worry about any complicated mechanisms because they are all hidden inside the metal or plastic casing. However, this same casing does make it prone to collecting water and debris, and other foreign objects which can significantly shorten its lifespan.
Now, spincaster reels also provide a way to adjust the drag, which is located either underneath the reel or beside the handle. This can help control how much pressure or resistance a fish will sense when it's hooked on the line.
These reels are cheap so having one is almost like having a "disposable" reel of sorts. However, they are still useful for veteran anglers that are testing out new waters or getting a feel for the habitat that don't want to whip out their expensive rods just yet.
Regardless, for some anglers, their first spincaster is still probably tucked away in a corner somewhere or it might even be displayed in their man-cave for sentimental reasons.
Baitcasting Reel
On the other end of the spectrum is the baitcasting reel, which is geared more towards veterans and professional anglers. These reels are positioned on top of your rod and need to manually be guided by your thumb to prevent the line from unspooling. This manual guidance can be performed while the line is being let out, which allows for more control. And then once your bait reaches its target area, there's a clip that you can engage to lock the line.
This reel has a spool that rotates when the line is being let out, so the chances of your line getting tangled are far less. Baitcasters also release line in a straight trajectory, as opposed to a circular one on spinning reels, making it ideal for weedy areas and shore fishing. Moreover, the spool's rotation lets anglers cast out further and more accurately, giving anglers ultimate control over how far they cast and in pinpointing their target area.
The baitcasting reel is a complicated piece of mechanical wonder featuring a semi-closed design. Learning its inner workings and how to maintain it is not for the faint of heart. However, for those that have the patience and will to learn it, it can elevate their game significantly.
Baitcasters are often built like a tank and come with options for seasoned anglers to fiddle with. Located on top of the drag mechanism is a spool tension knob and braking system, which is used to control how quickly the line is released from the reel. This helps anglers adjust distance and can control the spool's rotation so it doesn't turn faster than the line is being released.
Baitcasting reels are likewise able to handle heavier lines and can provide the angler with immense pulling power, making it the ideal reel for bringing in deep-sea monsters. Since your thumb gives it extra control, it increases your sensitivity as well.
Since this reel is made for seasoned anglers, there are some technical aspects to operating a baitcaster. More customization means more complex settings as the combination of lure weights in relation to spool tension and the braking system is vital. What this means is that every cast requires some adjustment, and it won't operate on a "set it and forget it" approach.
Lastly, baitcasters are significantly more expensive, but if you're a veteran angler, it's an investment worth making.
Spinning Reel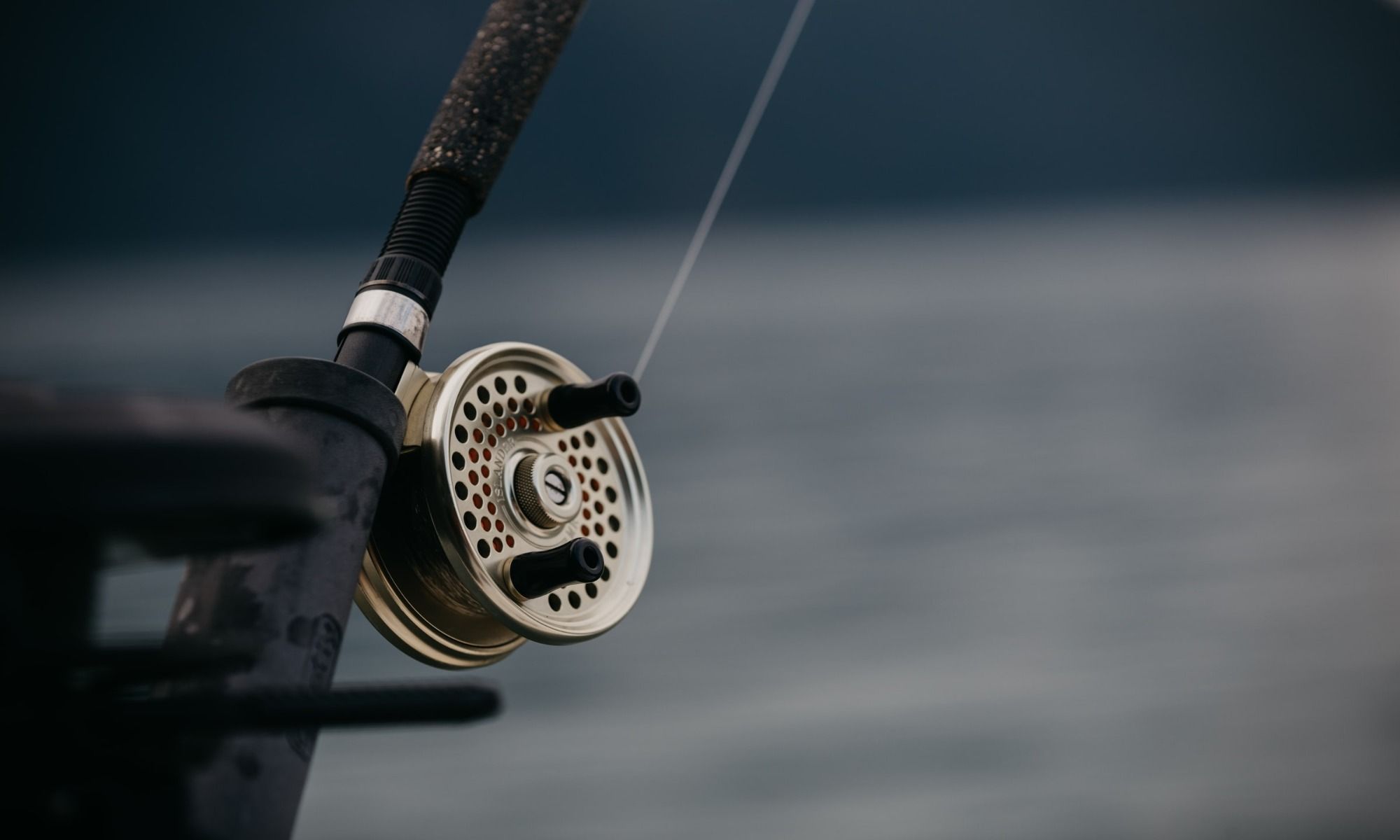 Last, but certainly not the least, is the spinning reel.
This venerable all-around reel is a favorite of many and is probably the most commonly used reel. It provides greater control than a spincast reel but can accommodate anglers of any skill level (albeit with a little bit of practice for beginners).
It can be used to cast considerably long distances and is satisfyingly precise. The spinning reel can likewise be partnered up with virtually any lure or bait which makes it applicable to almost any kind of fishing technique or situation. Whether you're going pan fishing with jigs or using heavier lures for deeper creatures, the spinning reel has its irreplaceable spot in every angler's collection.
The spinning reel is essentially an upgraded spincaster that does everything better. However, with better performance comes a little bit more complexity, but it's nowhere near as complex as a baitcasting reel.
The main difference between the spinning reel with the spincasting reel is that it attaches to the rod from the bottom, features an open face design, and has the drag adjustment located on the top. The location of the reel on the bottom is a noteworthy advantage, as it gives the angler better balance when at the resting position or when casting.
It's important to spool your line correctly though with spinning reels because messing up this step can cause a lot of stress later on. It has a metal bail that locks the line to keep it from unspooling, likewise providing a point of reference for the line to go back cleanly into the spool. Many spinning reel and spinning combos are already pre-spooled for those who aren't skilled in this aspect just yet.
When you're ready to cast with a spinning reel, all you need to do is unlock the bail and push the line to the rod with your index finger to keep it from unspooling. Once you swing out your line, you release your index finger midway and aim towards your target area. To prevent unspooling, move the bail back to the starting position.
Spinning reels are diverse because they can work for lighter tackle but can provide some strength when combined with braided lines. However, they're still best used with lighter lures and lines, which makes them ideal for placing in a rod holder and working with multiple habitats in a single trip.
Spinning 'Round
While there may only be three major types of fishing reels, there are many variations available. We guarantee you can waste away hours looking at the different designs in the market today. Always keep in mind though, that the reel you choose should match the type of angler that you are. And that's just reel talk.