Ice fishing is a fantastic winter-time activity for the whole family that has been growing in popularity over the years. And though it requires minimal gear, you still need to be mindful about the type of ice fishing reel that you will bring, as it can make or break your trip. But once you've found the right ice fishing reel for your specific needs, you'll find ice fishing to be a greatly meditative and rewarding activity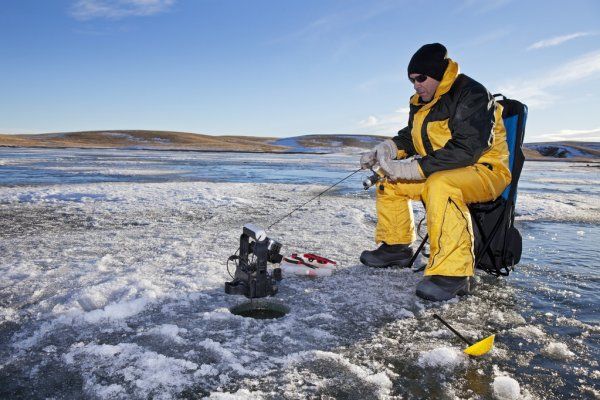 Here are just a few things to consider when choosing the appropriate ice fishing reel for your needs:
1. Spinning reel or in-line reel
Both types of reels are recommended for ice fishing, but they also come with their own sets of pros and cons. The spinning reel is the more versatile of the two, meaning you can use this reel all year round. It is also relatively cheaper compared to the in-line reel. Because of its versatility and relative affordability, it is perfect for beginners who are not yet ready to invest on niche reels. It is also easier to use with its effortless drag system. Anglers targeting medium to large trout or walleye often use the spinning reel. It is the ideal type of reel when you're using live bait, though it allows for poor control over bait or lure. Another downside to the spinning reel is that you cannot use it in extremely cold weather, as it tends to freeze and needs time to thaw.
In-line reels, on the other hand, will serve experienced anglers well. They tend to be on the more expensive side as they are designed to prevent the line from twisting. It can be used in extreme weather as well, and is ideal for jigging for long periods. The in-line reel has a drag system that's harder to master compared to the spinning reel. Its drag system, though, is more cost-effective. Experts do not recommend using the in-line reel for waters 30 feet deep or more, as retrieving it from deep water can waste a lot of time. Most anglers prefer using the in-line reel to catch small fish species in the shallow, such as panfish or pike.
2. The weight and handle of the reel
Because you're treading on ice and staying for quite a while, you need to consider the weight of your reel. You can't lug around a heavy reel, especially if you're planning on ice fishing on multiple holes. You can't also jig for a long period of time with a heavy reel, as that will take a toll on your wrist. A lighter reel will give you a more enjoyable time fishing for long periods of time. It will also be more sensitive, allowing you to detect even the slightest bites on your bait or lure.
The handle of the reel is also important. You have to make sure that the handle of your reel is made of non-slip material because you will be handling it with thick gloves.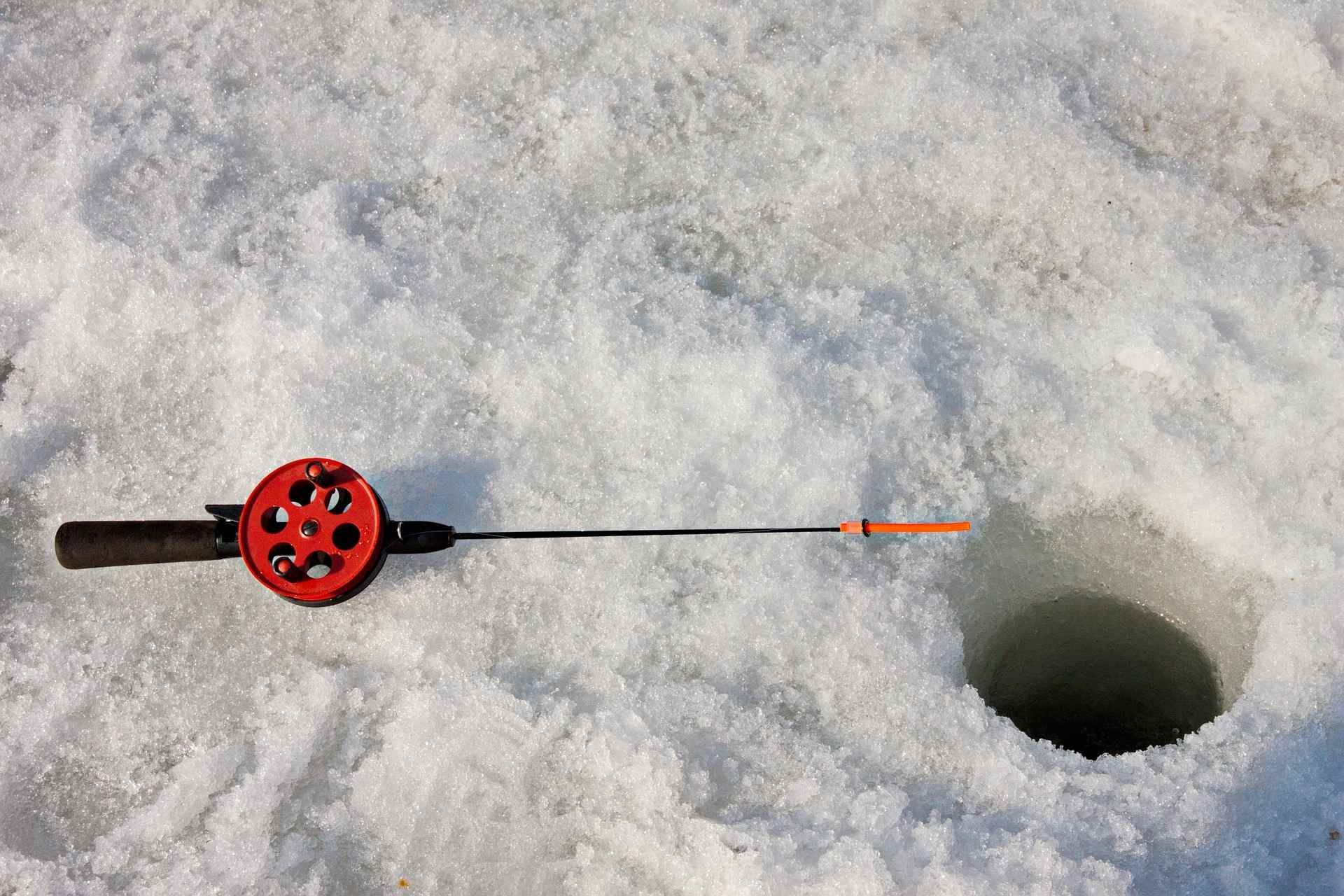 3. Corrosion-resistance and anti-freeze
Your reel of choice for ice fishing should be made of durable materials, preferably corrosion-resistant. Experts will recommend reels made with graphite, aluminum, stainless steel, or brass. These materials can withstand the lowest temperatures. Ideally, they will be equipped with anti-freeze as well. But if you can't find one within your budget, you can always carry around an anti-freeze paste.
4. Line capacity
The line capacity of your reel will depend on the type of fish you're targeting. If you're targeting trophy fish, then you have to make sure your line can handle it because you will be fighting for your fish from the hole.
Best spinning reels
Kastking Centron 500 and Daiwa D-Spin Ultralight Spinning Fishing Reel
The Kastking Centron 500 is relatively affordable for its quality. Made with graphite, it's lightweight enough, though it may not be as light as other competing spinning reels. It is great for deep water jigging because of its gear ratio. Its drag system is also very smooth.
The Daiwa D-Spin Ultralight Spinning Fishing Reel is perfect for beginners. You may not catch trophy fish with this one, but it will help you last longer fishing on the ice, as it performs better than expected in extreme weathers with its graphite composite frame. It is ultralight as its name suggests, casts quite well, and has a smooth drag system.
Best in-line reels
13 Fishing Black Betty Ice Fishing Reel and Eagle Claw In-line Ice Reel
The 13 Fishing Black Betty Ice Fishing Reel is perfect for experienced anglers who want to invest in their ice fishing gear. It has an aluminum frame,4 stainless steel ball bearings that are anti-corrosive, and a smooth drag system that allows for great control over the line. Its gear ratio, 2.5:1, makes retrieval smooth, and its line capacity of 350 yards at 2 lbs, 200 yards of 4 lbs, and 150 yards of lbs make it a dream for dedicated tournament ice fishers.
The Eagle Claw In-Line Ice Reel is perfect for both beginners and seasoned anglers. It may not be as packed with pro features as the 13 Fishing Black Betty Ice Fishing Reel, but it is well-made enough to be enjoyed on the ice. It has a nylon body and spool which is great material for ice fishing, and its aluminum handle comes equipped with a non-slip grip. It is also powerful enough to withstand the fight of stubborn trophy fish like Bass.