Not all fish are available year-round, especially during the winter when the water temperature discourages fish to swim in the shallow.
However, some anglers find a certain excitement – the adrenaline rush, even – when fishing in frigid temperatures. Battling the elements around adds up to the challenge in aiming for a great catch.
Fishing, after all, is a hobby you can enjoy throughout the year. Fishing in the biting cold entails a lot of preparation and familiarizing your fishing location no matter what fishing technique you prefer, or you're good at.
Why Fly Fish During the Winter?
Any fishing technique is good for the winter season since there are also fish in the deep around this time of the year. But why fly fishing?
Fly fishing doesn't require you to go to the deep and use a boat. The nearby lake and river, or even pier, would do as long as you know the best fishing spot. So, if you want to enjoy your favorite hobby despite the cold, fly fishing is the way to go.
That being said, your chosen fishing location might not have a lot of fish, but there are certainly one or two there somewhere. We trimmed down the list of species that you'll possibly catch when you do winter fly fishing.
Northern Pike
While other fish are spawning or migrating to warmer waters, the Northern Pike remains active in cold waters. Anglers love to fly fish for Northern Pike during the winter because they remain aggressive and always give a good fight. They are also targeted in ice fishing.

You can find them in freshwater and lakes, especially in northern America, Canada, and Alaska.

Perch
Perch are also heavy biters through the ice and are active in frigid waters. The trick to catching them is by feeding them blood worms or maggots. Perches are often found in muddy bottom and deeper basins of rivers, creeks, and lakes during the winter.

Trout
As anglers would put it, Trout is "genetically predisposed" to prefer the cold weather. Why? Their metabolism is designed to maintain their high level of activity and swim even in the most frigid waters. That being said, Trout is a famous catch when you fly fish during the winter.


Crappie
Crappies are abundant during the winter down South. They are available all year round, so you'll catch one despite the cold weather.

They are often found in lakes, rivers, and backwater pools. It's best to use small lures like spinners, minnows, and even plastic ones.


Walleye
Walleyes are another winter favorite among anglers, especially those who love a good fight. These fish are aggressive feeders even in the cold. They are also known to bite through the ice.

They have a wide range of habitats but are more abundant in lakes and rivers in the Midwest. You can fish for them through the ice along the shoreline or rocky bottoms. For best results, use slow dragging jigs to lure them.


Bluegill
Another fish you'll catch during the winter is Bluegill. These fish are brave swimmers in cold water.

They are abundant in the eastern half of America and often swim along the shorelines of ponds and lakes. To catch them, size down your lures and use those that match your surroundings' color. They'll surely bite into them in less time.


Cobia
Cobias are more abundant in the deep, but they also swim in mangroves and estuaries waiting for prey to rev up their feeding engines. You can schedule fishing during this time.

They are also not difficult to lure. You can use various baits, trolling lures, and heavy jigs to catch them.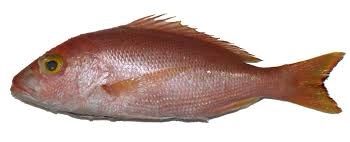 Snapper
Not all Snappers are available during winter. You'll most likely catch a Red Snapper when fly fishing during the winter. Like the Cobia, they go to the shallow or inshore to feed. They are also found near reefs and wrecks.


Channel Catfish
The Channel Catfish is also a famous catch during the winter because they give you a crazy fight when you reel them in.

You can find them in rivers, wrecks, bends, and tidal mouths. You can catch one using jigging spoons and blade baits, but minnows also work well.


Pickerel
This choice might raise a few eyebrows but give Pickerel a fair consideration.

Anglers consider them as trash fish when fly fishing during spring and summer. However, they can be a good catch during the winter. They still have that high energy, making it exciting to catch while waiting for something more desirable. When you're out there in the cold waiting for a slight pull of your line, a Pickerel might come as a delight after all.
Excited to catch any of these? Sure, you are. Just don't forget to prepare and pack the right things to help you survive the cold. If you got that covered, then there's nothing left to do but to enjoy fly fishing this winter.