Destin Fishing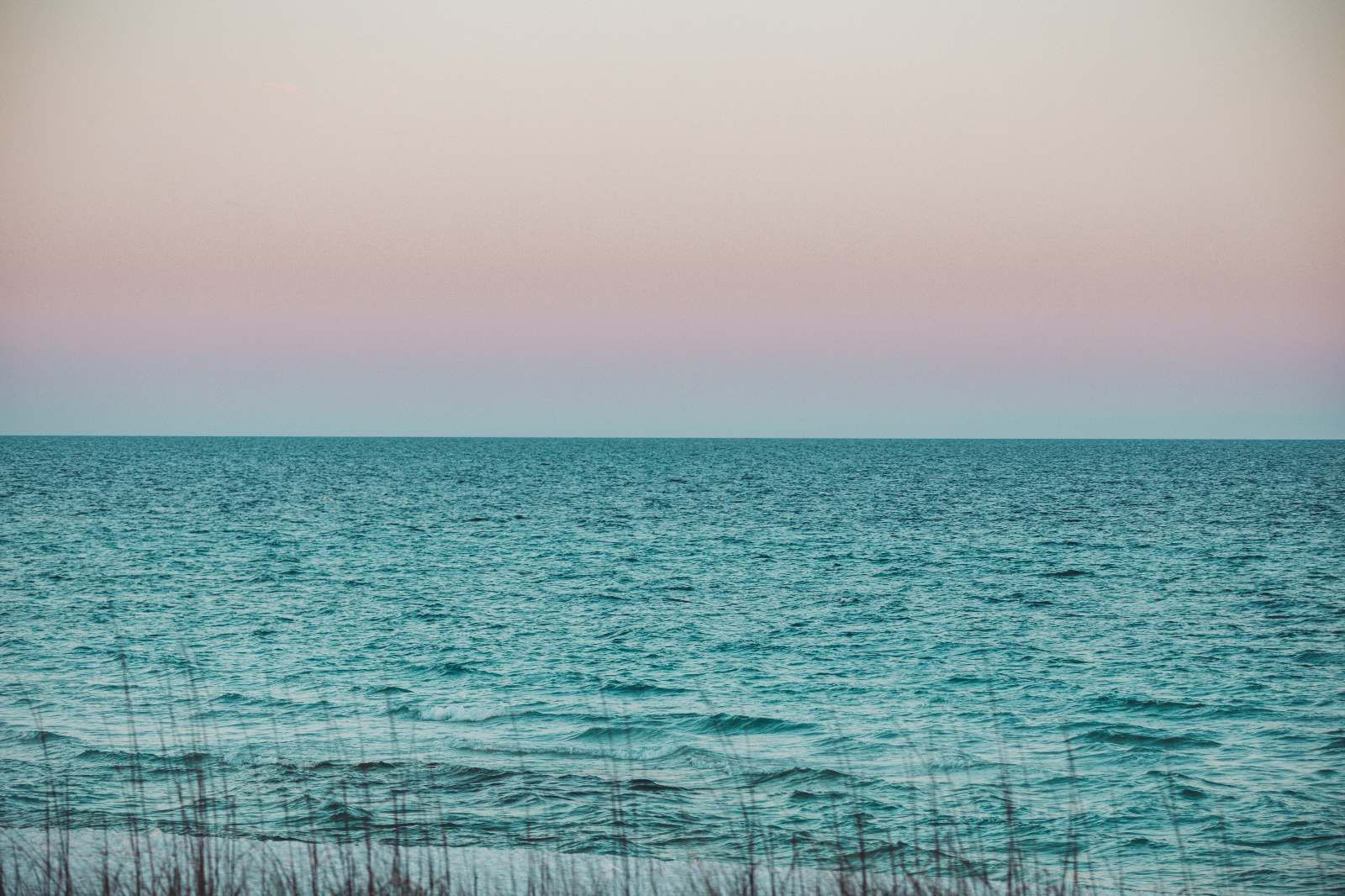 The city of Destin isn't called "The World's Luckiest Fishing Village" for nothing. With the Gulf of Mexico and the Choctawhatchee Bay surrounding the city, you'll have easy access to a wide array of underwater topography—from both the Gulf and Bay's relatively shallow coastlines to the Gulf's deepest depths, which are teeming with marine life. So expert and new anglers alike have plenty of opportunities to catch a number of fish species using just about any technique. You can fish on the beach, piers, docks, jetties, bridges, or kayaks and catch various fish species inshore or nearshore like Redfish, Bluefish, Ladyfish, Pompanos, and Rays; or head out into the open seas and target some real monsters like Grouper, Marlin, Tuna, Snapper, Cobia, Mahi-mahi, and Wahoo.  
Furthermore, keep in mind that the city is in the Sunshine State, which means it's warm here all year round; so you can satisfy your fishing itch pretty much any time of the year. Destin is also a city full of fishermen so you can book a Destin fishing charter or guide any time throughout the year. And not only will the fishing captains and guides show you the best spots, they will also provide the gear you'll need and recommend the best fishing gear to use if you venture out on your own later.
If you're a competitive angler, you can even showcase your expertise by joining the city's Destin Fishing Rodeo. This world-famous fishing tournament takes place annually during the whole month of October, and it draws in tens of thousands of participants as well as fishing enthusiasts and seafood lovers from all over the world. Aside from the Fishing Rodeo, there are other fishing tournaments you can participate in, including the Flounder Pounder tournament (November and December), the Harbor Walk Marina Cobia Tournament (March, April, and May), Emerald Coast Marlin Classic (summer months), and the Best of the Bay Fishing Tournament (summer months).
Top 10 Fish Species in Destin
The top 10 fish species you can catch in Destin, Florida are redfish, snook, trout, tarpon, wahoo, snapper, mahi-mahi, sailfish, tuna, and cobia.
Top Destin Fishing Spots
Destin's surrounded by productive waters, but here are some of the top Destin fishing spots:
Okaloosa Island Pier
This location is probably one of the most, if not the most popular fishing location in Destin. The pier extends out more than 1,200 feet into the Gulf of Mexico. If it's your first time, you might want to cast your line closer to the shore where fishtend to be relatively smaller and easier to catch, including Redfish, Bluefish, Ladyfish, Pompanos, and Rays. If you want a challenge or a trophy, you're going to have your hands full at the very end of the pier where you can catch kingfish, jacks, barracudas, sailfish, and even sharks.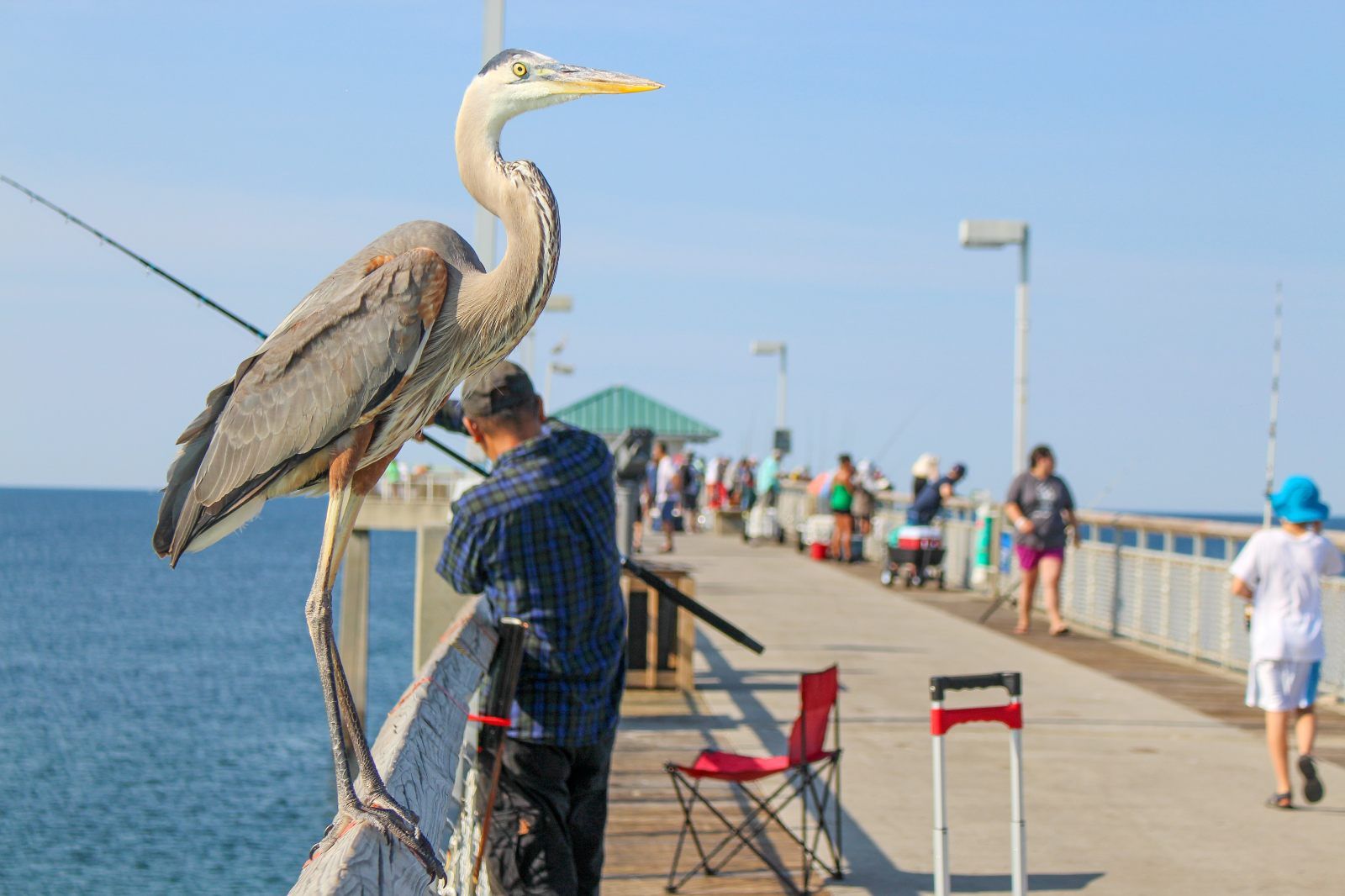 If you're going to from any Destin fishing pier, you don't even need a license, plus the area is dotted with a lot of tackle shops that offer baits for sale as well as gear that are either for rent or sale. These shops can also provide you with some tips and recommendations on how to catch certain fish.
East Pass Jetties
Many say you haven't fully experienced Destin fishing if you haven't tried fishing at the East Pass Jetties. And rightfully so, since fishing on the jetties is an adventure in itself with the large boulders that you have to traverse and drops of over twenty feet just to get to a fishing spot—it surely isn't a cakewalk. Once you get to the right spot, however, the experience will be worth your while as it provides you with a ringside seat to one of the most spectacular views of the Gulf, not to mention a chance to catch a trophy fish, as it's a prime area to fish for King and Spanish mackerel, grouper, flounder, trout, sheepshead, redfish, and even some occasional sharks.
Because getting to a fishing spot can be a bit hazardous, you will need to bring relatively light fishing gear. Use a light setup paired with live bait for a natural presentation as you're going to be targeting a lot of predators that like to hunt here. You can also use a leader as light as 30-pound-test and free-line, casting your line as close to the rocks as possible. A lot of predatory gamefish linger here, but if your line gets too close to the rocks, just re-cast.
100-Fathom Curve
Charter a fishing boat and head on out into the open waters to experience Destin deep sea fishing. You can catch sharks, barracuda, grouper, sailfish, cobia, wahoo, tuna, marlin, and a lot more. Destin fishing is particularly unique because the 100-Fathom Curve is only ten to twelve miles from shore. This means Destin has some of the closest access to productive deep sea fishing waters in all of the Gulf of Mexico. A shorter ride to the fishing grounds means more time fishing and more fish caught!
Fishing in these waters, you can expect to hook a huge fish, so get ready for a long and exhausting fight. The best method to use here is often trolling, as you'll cover tons of ground and get your baits in front of as many fish as possible. Also, it's important to note that you won't have to worry about the type of gear to use as the charter captain will provide you with access to top-tier gear while you're on his boat.
Destin Seasonal Fishing
Fishing is typically great, so Destin fishing charters run throughout the year. You can pretty much fish here any time you want, but summer is the best time to go offshore fishing for marlin or sailfish. Redfish and snapper can be caught year-round from Destin.
Spring and summer are a great time to fish in Destin for jacks, sharks, cobia, mahi, and tuna. You can also fish for these species during fall and winter, although, there will be a lot less of them. If you're thinking of catching a grouper, the best times to go are the fall and winter.
Destin Fish Species Seasonality