Key Largo is the longest island in the Florida Keys, a string of islands that make up the southernmost landmasses in the continental United States. The Florida Keys are a well-known tourist and destination location, and Key Largo is no exception. With the Keys accessing both the Gulf of Mexico and the Atlantic Ocean, fishing opportunities are practically infinite - if you know where to go.
In this article, we will discuss popular fishing spots in Key Largo, the charters that can get you there, and which of the 600 indigenous species of fish you might expect to catch.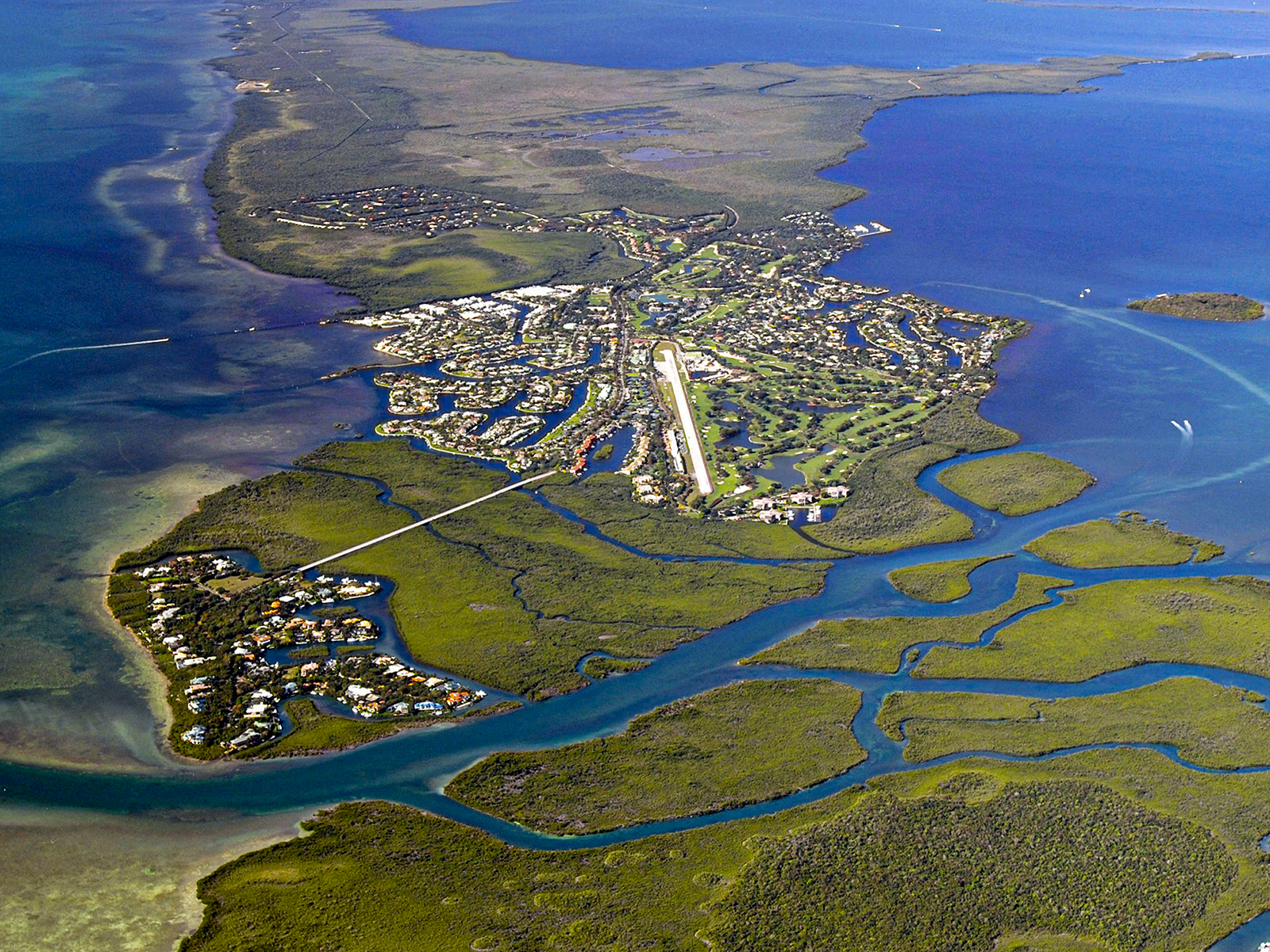 Key Largo: A Fisherman's Paradise
What makes Key Largo such a popular place for fishermen? Because it's a popular place for fish! Warm and nutrient-rich water from the Caribbean Basin pour directly into the straits of Florida. In addition, water flows from the shallow waters of the Everglades and Florida Bay. All of these nourishing waters come together to create an impressive food chain that attracts hundreds of fish species including bonefish, redfish, snook, trout, and yellowtail snapper.
The temperature of the waters around Key Largo fluctuates with the season, but fish are always biting. Below is a chart of which fish you can expect to catch during different months of the year.
Rules and Regulations For Fishing Key Largo
If you choose to fish aboard a licensed Key Largo charter vessel, you will not need to procure a fishing license of your own. Should you choose to head out on the water yourself, you will need a license. Licenses are also required for any bridge or shore fishing.
Key Fishing Spots Around Key Largo
Flats and Backcountry (Inshore)
Just west of Key Largo is Everglades National Park, comprised of a network of islands and creeks that house some of the world's favorite inshore fish. Depending on the time of year, you might encounter snook, tarpon, bonefish, permit, redfish, and even gag grouper.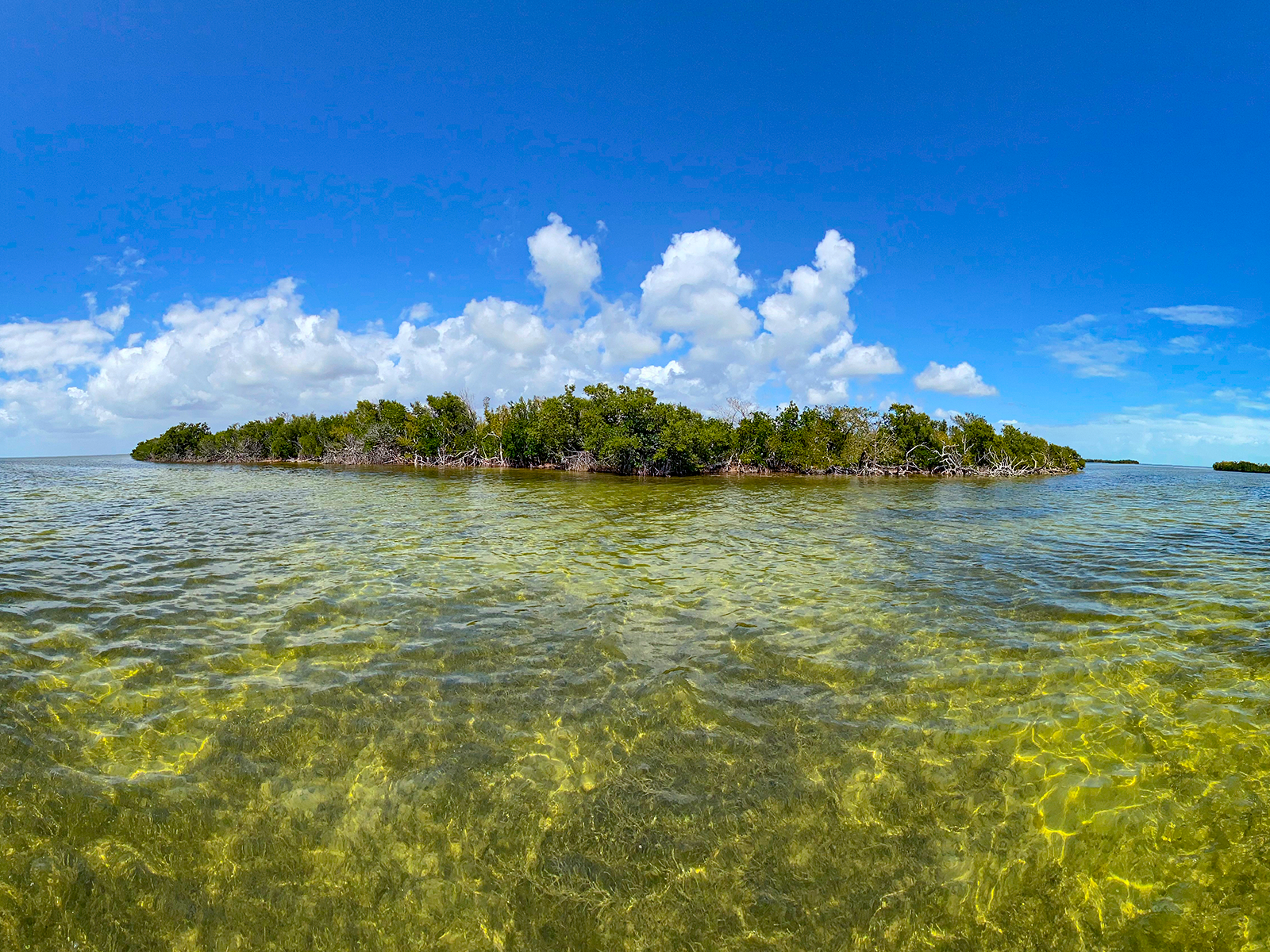 Jewfish Creek
Jewfish Creek is located where US 1 crosses from the mainland onto the Keys. It is also known as Long Creek.
Long Sound
Long Sound is a bay located on the north end of Key Largo.
Joe Bay
Joe Bay is technically located in Miami-Dade County, but it's not far from Key Largo.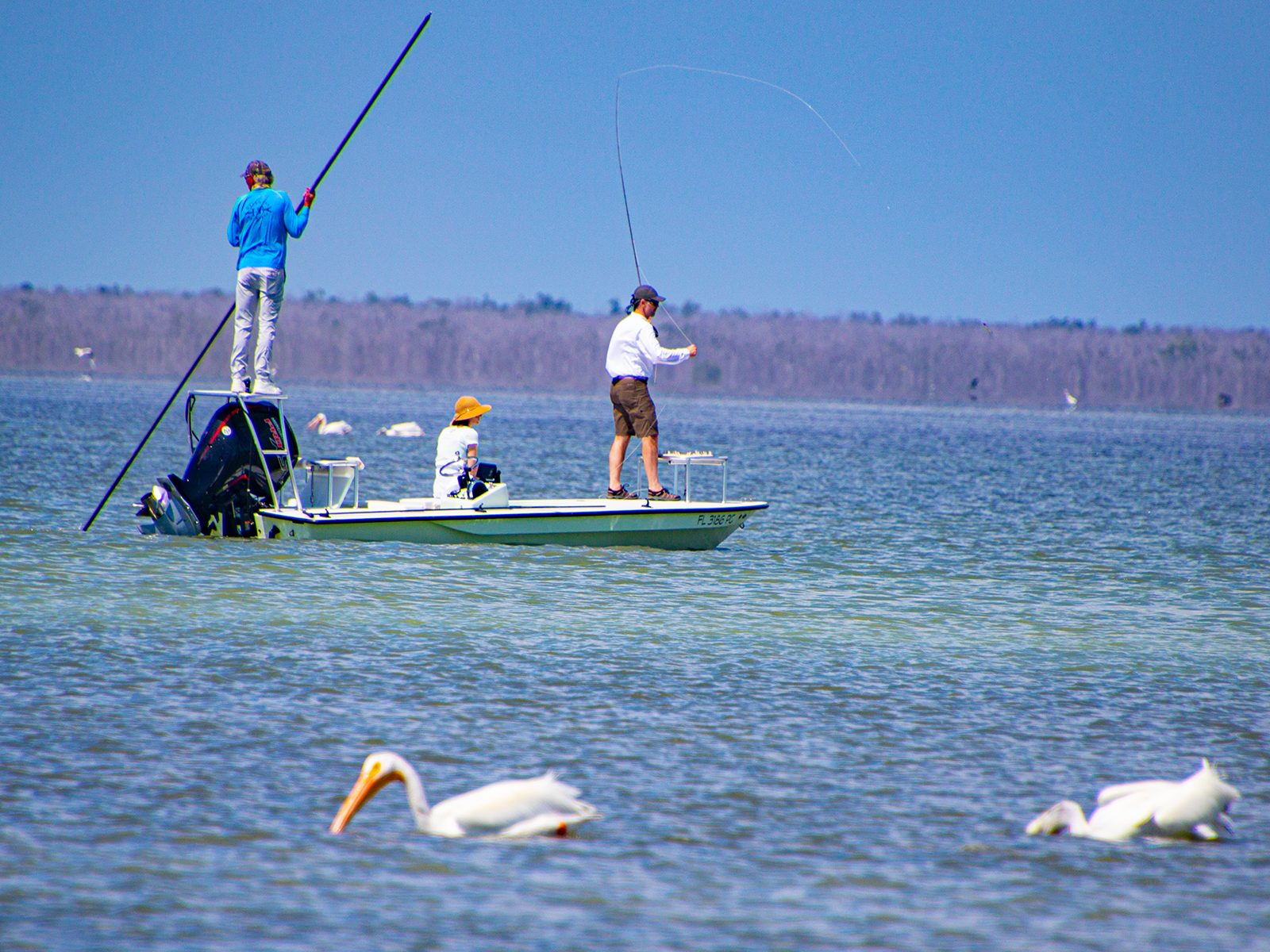 Trout Creek
Trout Creek is located north of Key Largo, inside Miami-Dade County. Here you can find snapper, black drum, bluegill, and spotted sea trout.
Steamboat Creek
In this shallow channel, you can expect to encounter black drum, snook, spotted sea trout and jack crevalle.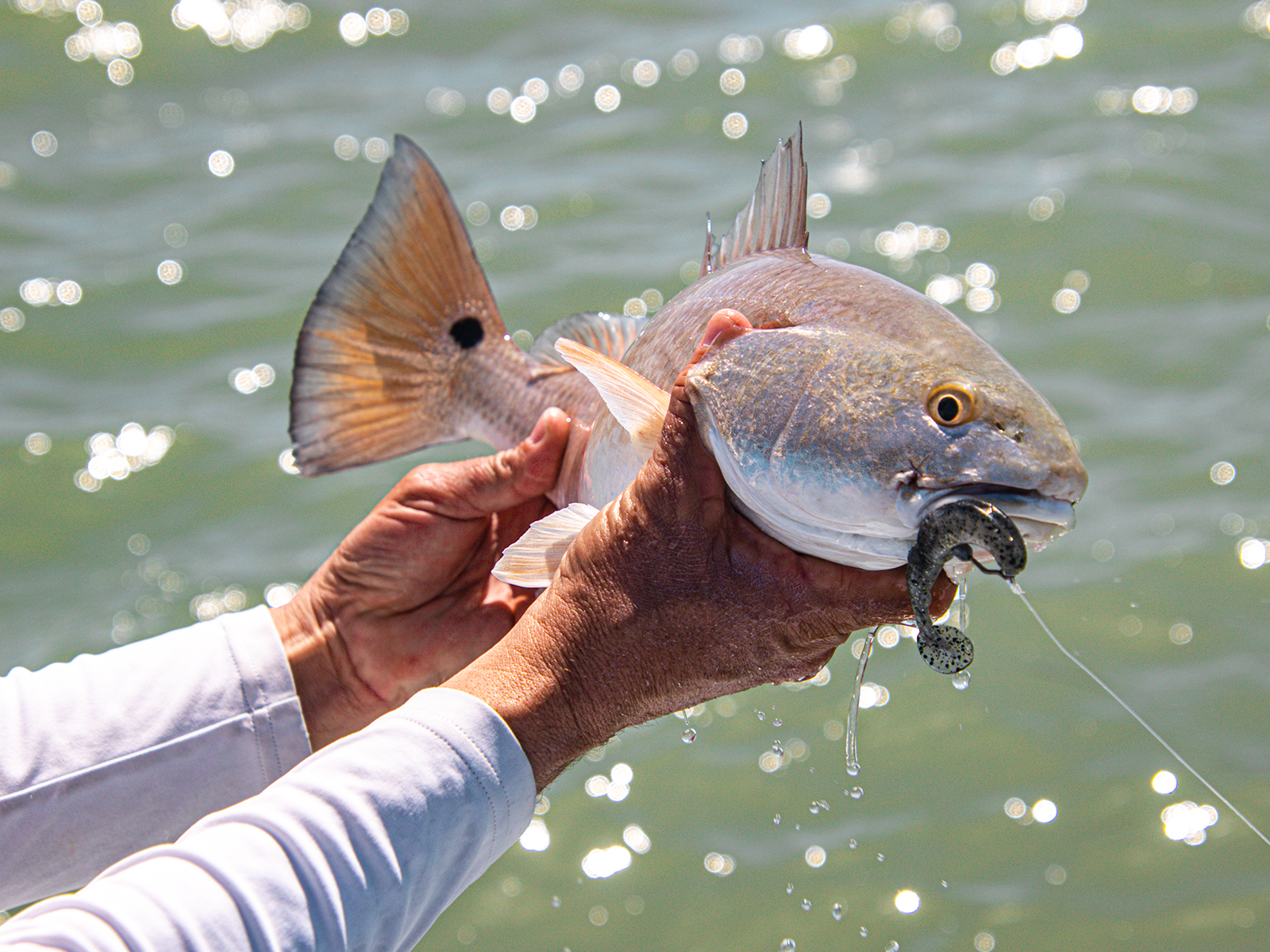 John Pennekamp State Park
The John Pennekamp Coral Reef State Park was the first underwater park in the United States. It contains a system of mangrove-lined trails that can be navigated by kayak or boat. You can fish these intricate root structures for snook and other fish. Though this isn't the best place to fish in Key Largo, it is one of the most pristine and offers a wide variety of other watersports and outdoor activities.
Backcountry Charters
● Leatherneck Backcountry Fishing ● A-Squared Charters ● Grand Slam Charters
Offshore
Just 5 miles from the shores of Key Largo, the seabed drops deep enough to accommodate larger game fish. Species such as mahi-mahi, blackfin tuna, kingfish, cobia, and even sailfish can be found here. In the summer, you might visit the Gulfstream on a full day trip, where you can find blue marlin, sailfish, and yellowfin tuna.
Duane and Bibb Shipwrecks The Duane shipwreck was intentionally sunk as an artificial reef in 1987. Fisheries near the site of the sunken ship Duane are 120 feet deep. It is also a popular dive site. Bibb is a sunken ship that lies 6 nautical miles off of Key Largo. Hogfish, snapper, and black grouper can be found swimming around the underwater vessel. Note that fishing is only allowed from a boat tied to the mooring buoy.