Corpus Christi: One of Lone Star State's Best Fishing Hotspot
Just by looking at its map, you can easily tell Corpus Christi is a fishing hotspot. What with the Bay, Laguna Madre, and the Gulf of Mexico within reach, not to mention the Corpus Christi Lake and the Sunset Lake Park just a few minutes' drive away, the city is a haven for those looking to scratch their fishing itch—whether you're a casual or an experienced angler.
As you might expect from a coastal city, anglers from all over the world visit by the millions every year and the city is more than happy to accommodate all your fishing needs with the help of Corpus Christi fishing charters and guides. Not only will these seasoned fishing guides take you to the best fishing spots, but they will also provide you with the gears (that is, if you don't have your own) as well as some helpful tips and techniques on how to catch specific targets.
If it's your first time or if you're planning to take your kids fishing, a guide or a fishing charter will probably bring you inshore fishing where you can catch some of the easiest targets to catch including Jack, Bluefish, Redfish, Pompano, Speckled Trout, Flounder, and even some smaller sharks. You can target these fishes on a pier (there are several fishing piers around Corpus Christi where you can rent rods and buy baits); or, if you don't mind getting a little wet, you can wade into the shallows of Corpus Christi and Aransas Bays and experience some surf fishing at the beach.
If you're looking for a bit of a challenge, you'll probably be taken a bit further off the coast where you can expect to catch a Barracuda, Red Snapper, or a Cobia. For nearshore fishing, you can join a fishing charter party and get to meet other anglers on the trip. But if you want to experience nature full on without the crowd or the sound of a motorboat, you can go fishing on a kayak with a guide who will take you to the best fishing spots. Just a word of advice, though, paddling to the best spots will be a workout in itself so make sure you're up for it!
If, however, you're an accomplished angler, maybe a hard-fighting Tuna, Wahoo, Marlin, Mahi-mahi, or Billfish way offshore will test your skills to the limit. Heck if you want to take it to a whole new level, you can go and target a Hammerhead, Tiger, or Mako shark that weighs more than a thousand pounds! Of course, private charters will be a lot more expensive than with the other options but, yeah, trust us—it'll be worth it! To save some bucks, though, you can always opt for a shared charter where you can still target these fishes but you'll be joined with other anglers. Either way, Corpus Christi fishing charters will make sure you experience one of the best, if not the best fishing you'll ever have.
Looking for some friendly competition? You can visit Corpus Christi in July when the Deep Sea Roundup, the oldest fishing tournament in the Gulf of Mexico, happens. In this world-famous fishing competition, you can take part in its surf, bay, and/or offshore divisions. If you can't make it in July, the Coastal Conservation Association's Star Tournament is also another popular fishing competition you can take part in and it happens from May to September. Yup, you'll have plenty of chances of catching that winning fish and bringing home that trophy—not to mention the cash prize!
Corpus Christi's Top Fishing Locations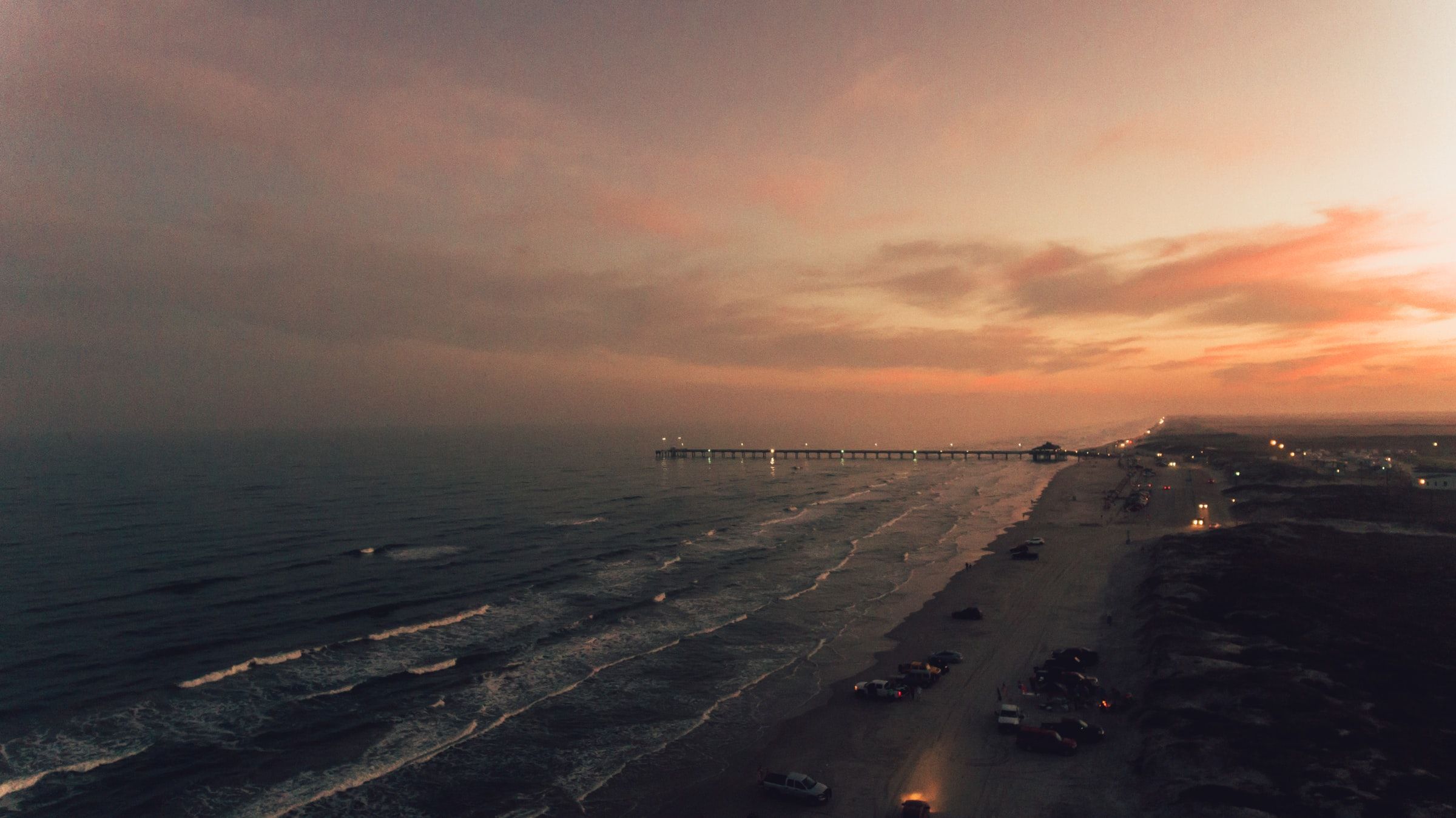 The city of Corpus Christi is blessed with its own bay and the Gulf of Mexico just within its reach. So it's not that hard to imagine why both pro and novice anglers consider the city a true angler's paradise. Given its coastal location, there are, of course, plenty of fishing spots around. Here are some of the most popular fishing spots in the city:
Bob Hall Pier
Located on the north end of Padre Island, this pier extends 1,240 feet into the Gulf, providing fishers with more than enough area of water to cast their lines onto and catch a wide array of fish species including Grouper, Speckled Trout, Sheepshead, and yes, even sharks. You don't even have to bring your own gear because you can rent or buy all the supplies—from the rod and reel to the baits—you will need for a day of fishing on the fishing shops scattered by the pier. And if it's your first time to try fishing, there's no need to worry as the folks from the shops will be more than willing to give you some tips and advice on how to catch them all!
Packery Channel
Either on a jetty or a kayak, you can catch different species including Redfish, Sheepshead, Trout, Pompano, Bluefish, Flounder, Gray (mangrove) Snapper, Spanish mackerel, Snook, Tarpon, and Kingfish here depending on the season. And because it opens up to the Gulf of Mexico, you might even catch some trophy-sized fish here. A Corpus Christi fishing guide will definitely help you get to the best spots along the pass where you can maybe land a good-sized fish.
Offshore Oil Rigs
For the best possible way of catching the larger ones, you will need to head out into the Gulf to the oil rigs. Here you can catch huge Cobia, Snappers, Marlin, Mahi-mahi, Tuna, Wahoo, Billfish, and of course, bigger pelagic sharks. A Corpus Christi fishing charter will not only take you there, but they will also provide you with all the gears and help you with everything you will need to make sure you catch one—including, of course, landing the fish.
When's the Best Time to Fish in Corpus Christi, TX
Corpus Christi is one of those places blessed with almost all-year-round warm weather. That's why you can pretty much fish here any time of the year. However, the biggest fishes are most certainly easier to catch during the warmer months of May to September. These are also the months best for fishing as the weather is much more agreeable for longer hours of fishing with the temperature much warmer, winds much calmer, and rains unlikely to drop.
Top Ten Fish You Can Catch in Corpus Christi, TX
The top ten fish species you'll catch in Corpus Christi, TX is Amberjack, Mahi-mahi, Cobia, Flounder, Kingfish, Redfish, Marlin, Snappers, Tuna, and Marlin.