Sausalito Fishing
Sausalito is surrounded by great fishing locations along its waterfront.
You can opt for freshwater or saltwater fishing. The nearby Sacramento River is rich in bass, while the Trinity River is abundant with trout. There are lakes and impoundments in the area. For saltwater fishing, Sausalito's coastal region is facing the San Francisco and San Diego Bays and is filled with gamefish. You can choose to fish near the houseboat community, near the rocks, by the piers, and even from the famous Sausalito Yacht Club.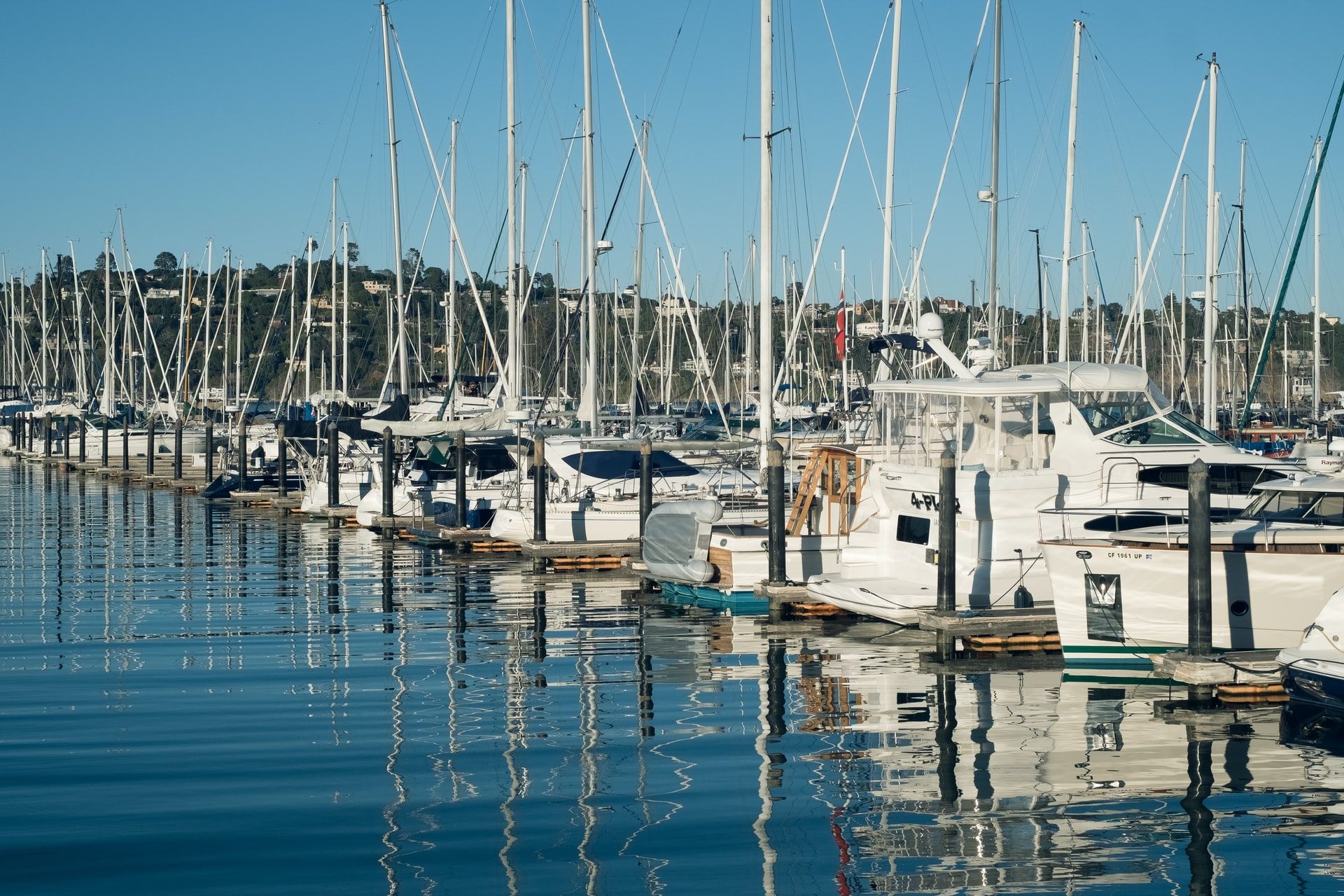 One of the most popular activities in Sausalito is pier fishing. Fort Baker is the most popular spot since it is one of the most scenic views. From there, you can have a good view of the Golden Gate Bridge, Angel Island, Alcatraz Island, and just the entire cityscape as your background. You can also go to Moore Road Pier and Torpedo Wharf. Public piers are open not only for fishing but also crabbing. The pier area is the best place to catch jacksmelt, perch, and other smaller fish.
Marinas, harbors, and beaches surround Sausalito. These spots are great for surf fishing. You can just sit by the beach and cast your line and find yourself catching fish like Surfperch, Striped Bass, Leopard Shark, and California Halibut.
But one of the best ways to enjoy fishing in Sausalito City is through fishing charters. Many fishing boats are willing to take you to the best hotspots for fishing. Guides can lead you to the best place to catch Chinook Salmon, Albacore Tuna, White Sturgeon, and Striped Bass.
The city's coast is very much accessible to the Bay Area, where many fish are often found. The Chinook Salmon, for one, is one of the most popular catches in the area. Usually found in the Bay Area, they are abundant from May to November. These salmons take a famous route called the "Salmon Highway." They enter the California Delta from Marin County all the way to the San Francisco Bay and even up to the Carquinez Strait. Anglers love to go for the Chinook Salmon. Their size alone is already making it a prized catch. Plus, they are very aggressive, giving anglers a good fight all the time. It's a bonus that this one's a great table fish.
Another must-catch in Sausalito is the Albacore Tuna. They start appearing around July and stick around until October, though relatively fewer during this month. Nearby fishing charters would usually schedule ten hours or more for deep water fishing in the Bay Area. These tunas may not be as huge as other fish, but their speed and strength will make a day out in the water worthwhile.
White Sturgeons are abundant and widespread in North California. Its size and power make it a great trophy fish, especially for recreational anglers. They are often swimming around the Bay Area, especially during the winter months. They can weigh up to hundreds of pounds and can be as big as 12 feet long. Catching an average-sized White Sturgeon is already a good catch since even the smaller ones give out a magnificent fight.
Lastly, don't leave Sausalito without catching a Striped Bass. This fish is a staple in the Bay Area, especially during late summer until fall. They are still around the Bay Area until winter but are slower compared to fall. Striped Bass can be found in the Delta during spring and summer as it is their spawning season. The great thing about catching Striped Bass is they come in different sizes. Thus, anyone can enjoy a good catch. Even kids can reel in smaller Striped Bass.
Before heading to Sausalito for a fishing trip, make sure you check the weather, water temperature, and wind during your visit. Temperatures rise around April to June and September to October, while water temperatures rise to start June to November. Precipitation is high during the cold months of November until March, while the wind tends to be stronger through spring until summer.
Make sure to check local fishing regulations before you head out. Most of the time, you are required to secure a license to go fishing, whether from the pier, beach, or boat. Licenses are required from anglers aging 16 years old and above.
Top 10 Fish Species in Sausalito
The top 10 fish species abundant in Sausalito's waters are king salmon, halibut, striped bass, white sturgeon, sharks, flounder, rockfish, lingcod, surfperch, and albacore tuna.
Sausalito Seasonal Fishing
Fishing in Sausalito is year-round. There's always fish to catch no matter which season you choose to visit.
Spring in Sausalito is great for bottom fishing. Anglers visit the city to catch Striped Bass, especially during March. But the more exciting part is battling with sharks during this time when you chance upon them. April and May bring out more fish like rockfish, lingcod, Chinook Salmon, and King Salmon. Bass, halibut, and sharks are still abundant during these months.
Fishing gets exciting, especially during the first month of summer, because you'll spot a lot of halibut, rockfish, and lingcod. But what anglers look forward to is catching some Albacore Tuna in offshore waters since they give you quite a rush because of their speed and intense fights.
Autumn might bring unpredictable weather to Sausalito, but its water is still abundant with tuna and chinook. You can still enjoy bottom fishing for rockfish, lingcod, Chinook Salmon, and halibut.
Some might steer away from the waters during winter, but never in Sausalito. Winter fishing is popular in the city. As long as you schedule your fishing trip when the weather is good enough for bottom fishing, you'll still find that halibut, rockfish, flounder, and lingcod are abundant during this season. Flounder is a hit, and white sturgeon are very much active during the cold season.