A Little About Our Author / Captain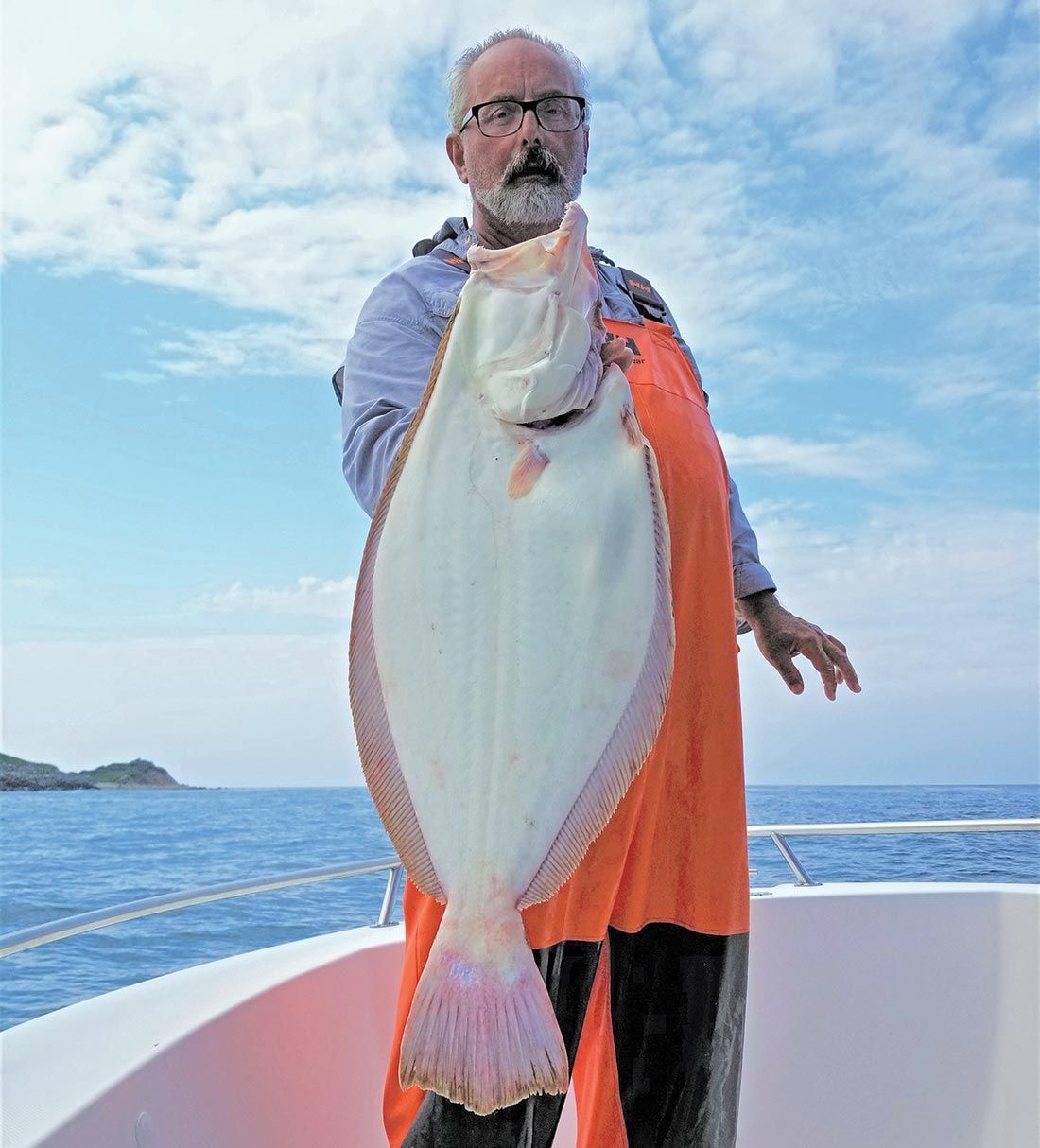 Captain Savio Mizzi owns and operates Fishooker Charters in Montauk, New York. His love for the water originated growing up in Gozo Malta, where fishing was engrained in the culture. Since he moved to New York in 1974, he's had a legendary fishing career in the waters around Montauk Point. Now he runs a premier Montauk fishing charter.
Savio's unique skills fishing with light tackle are well-documented, and he once caught over two dozen striped bass over 35 pounds in one outing on a bucktail jig. One of his clients, 19-year-old, caught a 60-pound striped bass in 2019. In a span of six weeks during that same year, anglers on his charter boat landed nine double-digit fluke. Fishing with Savio means an opportunity to learn his fabled light tackle bucktailing technique, but he's also a master at plugging and fly fishing. Now matter how you want to catch the fish, Captain Savio can show you the best local Montauk fishing spots and teach you a few tricks for catching more fish along the way.
Savio is not only a skilled light tackle fisherman; he's also a skilled artist, and he enjoys blending his passions for fishing and art by drawing fish, ocean landscapes, and more. He is actively involved with the Fisherman Magazine and the Recreational Fishing Alliance – both on the water and with his artwork.
Book a fishing trip with Savio today!
My Background and Introduction to Montauk Fishing
Some say that Montauk fishing is so good that it's life-changing, and in my case, that's actually the truth. Growing up on the small island of Gozo Malta, fishing was engrained in the culture, and it was a communal way of life. We used to fish with hand lines and sell the tuna, mahi-mahi, and squid that we caught to the fish brokers. I remember working in school to create a booklet about tuna and other fish when I was about ten. I was always passionate about fishing, but that passion was amplified years later when I discovered Montauk fishing.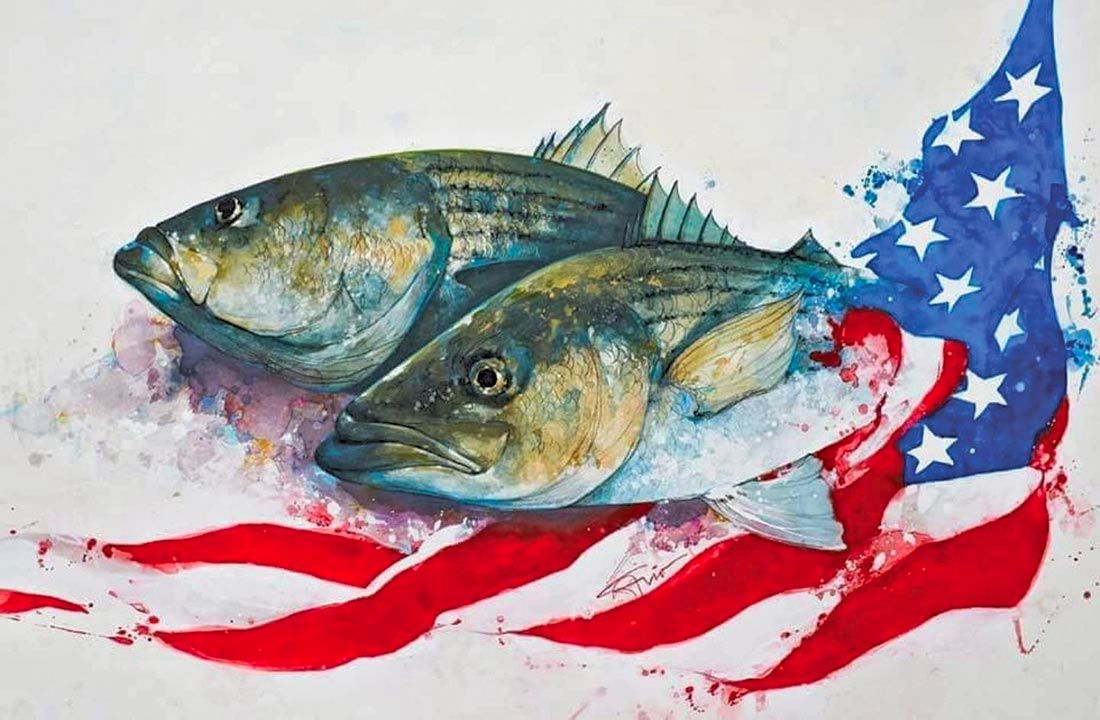 When I moved to the United States in 1974, I spent my first fifteen years living in the city since I was busy with my art career. Eventually, though, I moved to East Hampton and started fishing again. I remember the first time I went fall fishing was in September… it was like I'd died and went to fish heaven. Before this, I had no idea how good the striped bass fishing in Montauk was. Once I realized, I actually wound up prioritizing fishing and putting work second. I was supposed to work on a couple cover of illustrations for a major book publisher, but I couldn't take my mind off surf fishing. I ended up quitting my job and leaving $10,000 on the table, starting my own handyman company so I could control my own schedule. This meant I could continue to fish every single day, hone my craft, and experience the best fishery the world has to offer in Montauk.
I have no regrets about walking away from all that money and more… no money can buy the memories I created on the water then and continue to make every day. Memories are the most lasting thing in life – they're what you take with you. I used to hang out with the old-timers back home in Gozo. I loved listening to the stories and memories they'd recount about legendary days catching tuna on the water. There's nothing like it, and I've been lucky enough to be able to live my life the same way, creating memories you can't buy.
What Makes Montauk Fishing So Special
Fishing in Montauk is unique, with fall and spring striper runs unlike anywhere else in the country. The striped bass, false albacore, and fluke fishing in Montauk are remarkably consistent. You can also take advantage of a great shark bite. Montauk striped bass fishing is so incredible, and Montauk blitzes are so famous that many anglers consider Montauk the Striper Capital of the World. In the 90s, there were days at Montauk Lighthouse when the fish were so thick that the water was black. There were so many that it literally looked like you could walk on the fish.
The windiest days were often the best fishing since wind pushes the bait and gamefish in towards shore. When I fished the beach during the nor'easter of Hurricane Bob, the wind was so strong you'd be lucky to cast much farther than ten feet. Nonetheless, you could still catch a fish every cast, even that close, because they were so thick. I've got too many surf fishing memories like that to count.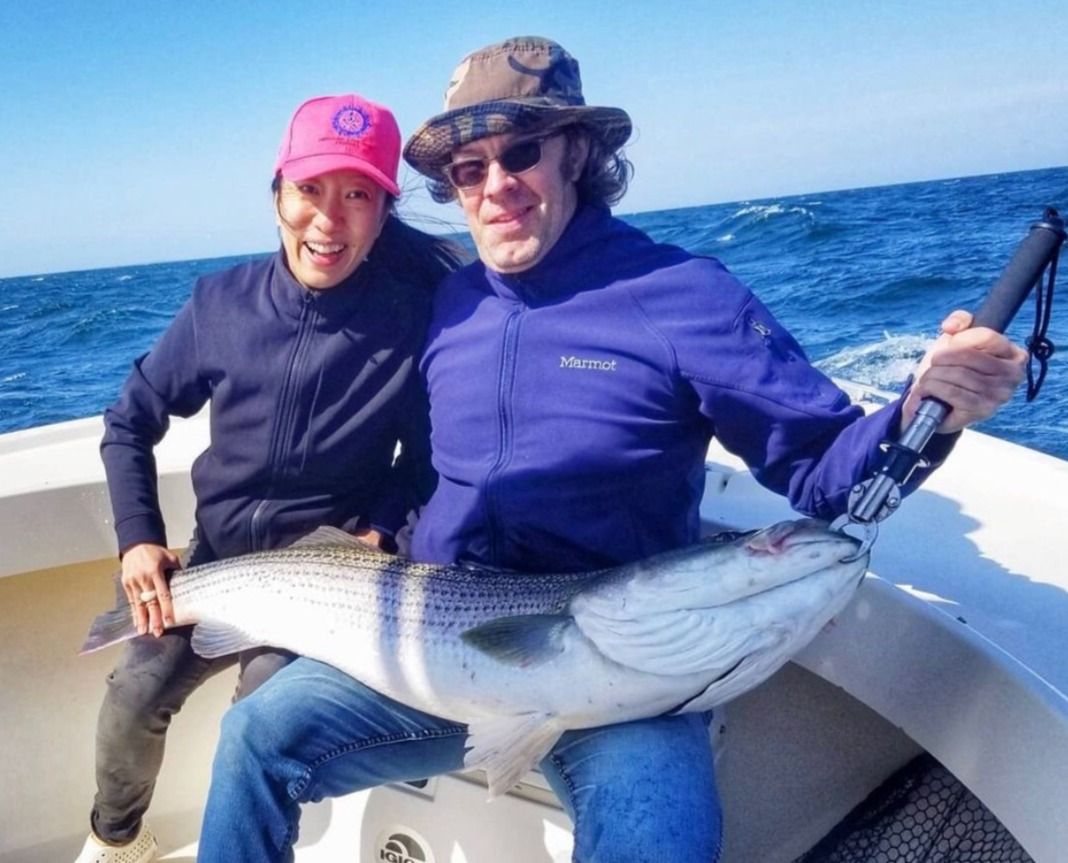 I started guiding in 2018 because I realized running a Montauk fishing charter was the perfect career for me. Like the old-timers back home who passed their wisdom and stories on to me, I love teaching and helping clients catch fish. It's truly the perfect career for me since I can help others have those same experiences on the water that have been so meaningful in my life. I love taking kids out too, and I have the patience to teach and give them a meaningful and unforgettable day on the water.
Of course, some of the most memorable charters are the trips when my clients catch trophy stripers or doormat fluke. In 2020, I had a client land a 60 lb bass; that's what Montauk striped bass fishing is all about! In 2019 I had clients land ten double-digit fluke, the largest of which weighed 12.5 lbs. When you know the waters surrounding Montauk as I do, you can capitalize on the right conditions to land trophy fish. The other most memorable trips are the adventures. I had a couple come out with me on a day the harbor was mostly full at 8:30 when we left because the wind forecast was so bad. I knew the tide was with the wind, though, so it wouldn't be that rough at the right fishing spots. We used diamond jigs since the tide was too fast to bucktail, and every drift the three of us had fish on. My clients wound up reeling in 6 fish in the 40-pound class. Ecstatic (but exhausted from reeling), we were back at the dock by 11:30 before the wind picked up. That's a day neither my clients nor I will ever forget!
My Favorite Technique: Bucktailing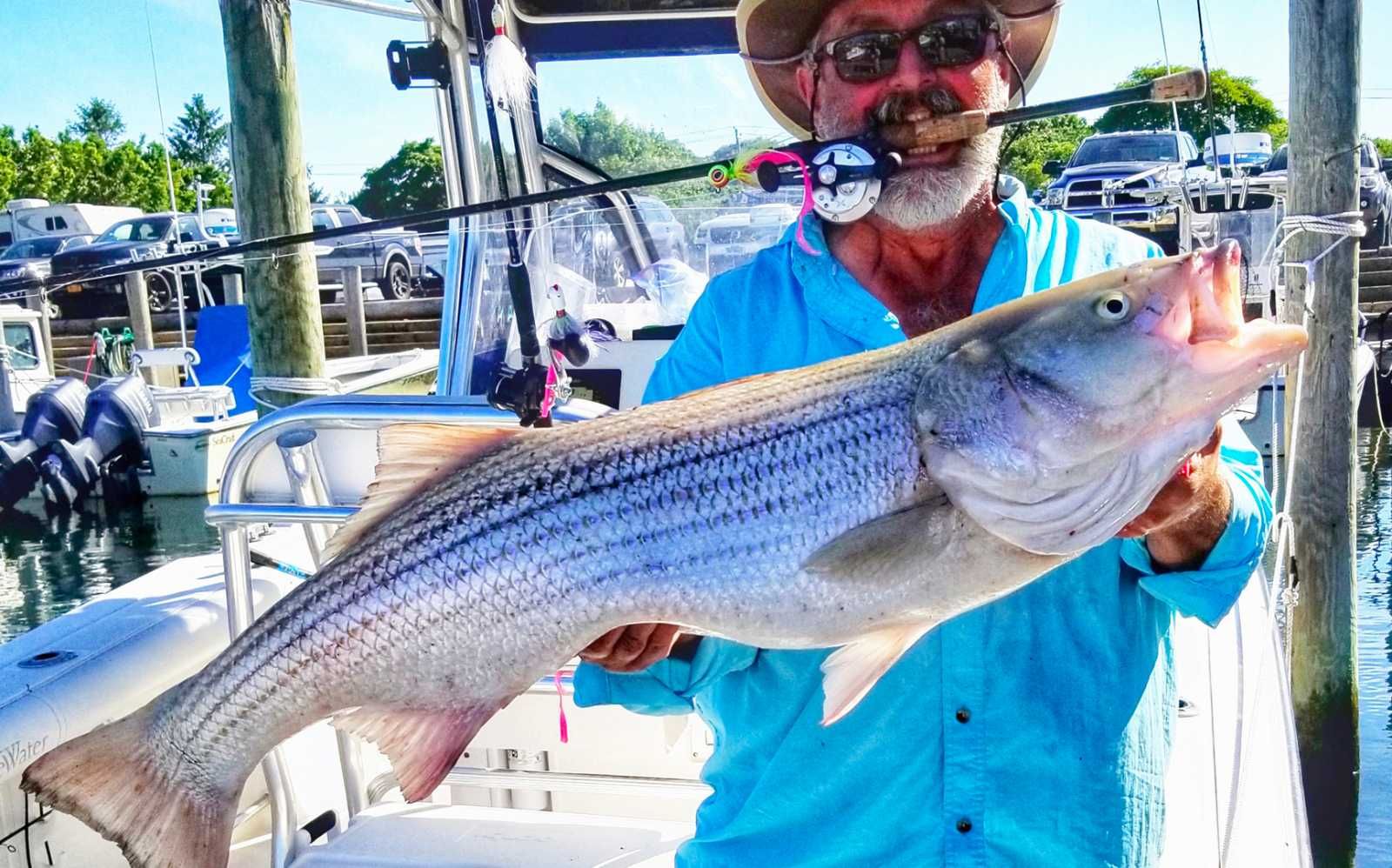 I specialize in light tackle bucktail fishing, and all my guided trips are bucktailing, plugging, or fly fishing, depending on the conditions and the client's goals. The bucktail is one of my favorite lures because it's active fishing – you're always working the lure. Bucktails also outfish live bait when it comes to numbers if you know what you're doing. Before I bought my own boat in 2005, I used to go out on party boats and bucktail, outfishing the guys using live bait 10 to 1. My technique is hard to explain but easy to teach in person. I pride myself in effectively demonstrating my technique to clients, helping them catch more fish on their own in the future too. I fish the bucktail from a boat just like I fish it in the surf. I use light tackle so I can use the lightest bucktail possible. With the single hook, you need to make sure there's no slack in the line during the duration of the fight until you get the fish to the boat. You might lose some fish until you get the hang of it, but my favorite part is fooling the fish anyway. Knowing you tricked the fish to get that hit means you're working the bucktail correctly.
Discovering the magic of Montauk fishing was life-changing for me, and I'm grateful to be able to share that gift with each and every one of my clients.
Book a fishing trip with Captain Savio today and experience the best of Montauk fishing for yourself!