Hiring a fishing guide is an effective way to enhance your experience when fishing in unfamiliar waters. They can show you where the fish are (both popular and secret spots) and teach you a few methods of hooking fish in their local waters. There are many guides out there, and you should search for somebody who has a good professional reputation. As a client, it's important to learn what it takes to be a great guide to gain a deeper understanding and respect of their profession. Great guides are not just fishing guides - they're also advocates of angling, conservationists, and teachers.
Great Guides are Good Teachers
A great guide isn't measured by their angling skills alone but by their ability to teach others who lack the skills, experience, or knowledge to catch a fish. Instructing and educating others is a responsibility, and talented guides should always be great teachers. They should ensure that every single one of their clients has learned something new from their experience.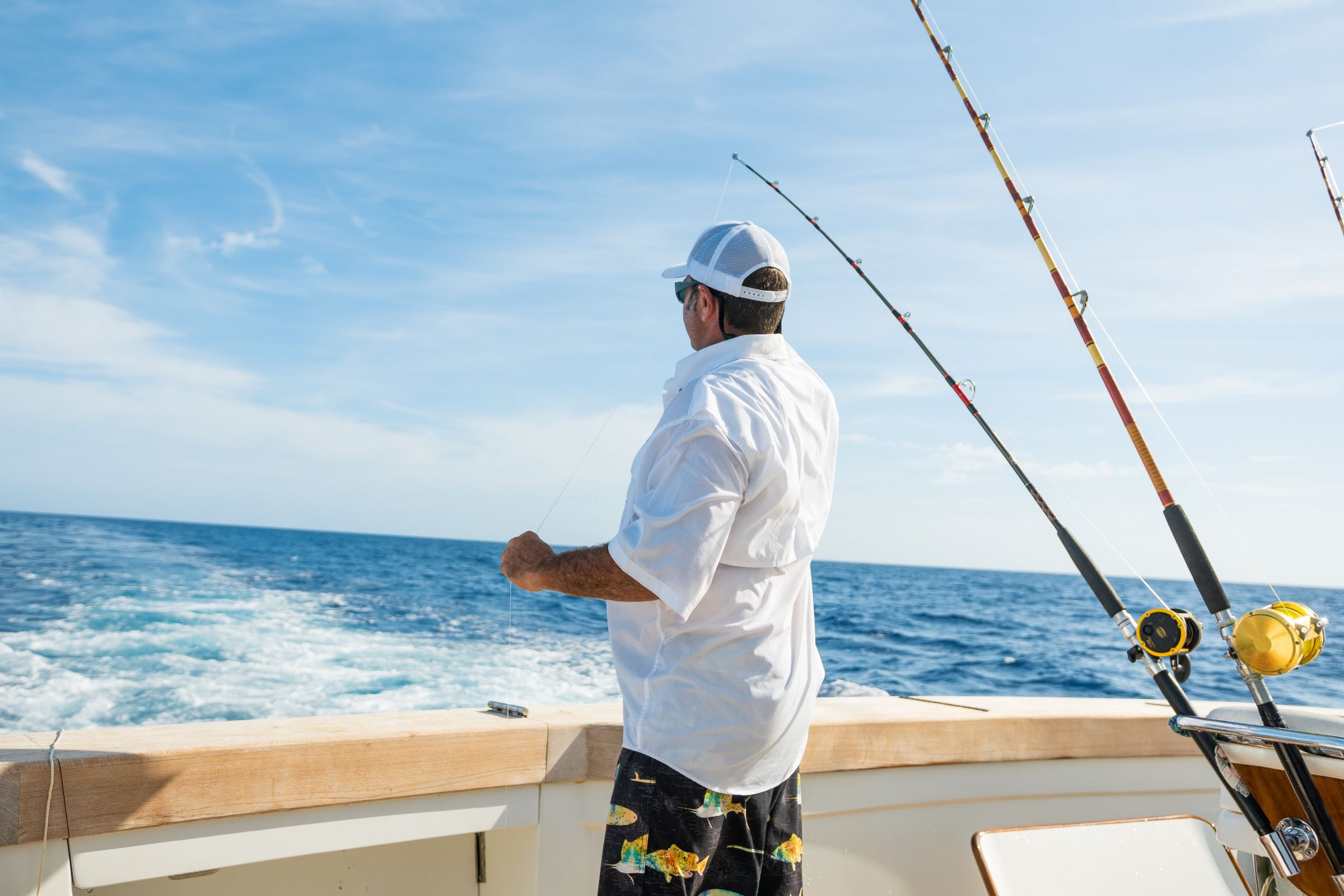 Great Guides Have Good Work Ethic
A great guide has an equally great work ethic. They are professionals who take pride in their work, investing their time and energy into improving themselves and their craft. In their free time, you'll find them tying flies, further discovering their local waters, or experimenting with new techniques so that they can guide their clients better.
A great guide should appropriately correspond with you on meeting points and schedules and inform you of every activity you will encounter. Those with a good work ethic understand that the devil is in the details, making sure their boats are spotless and in good working order for you. A remarkable guide will do their best to accommodate any of your reasonable requests when possible. Great work ethic begins with passion, mastery, and respect for the craft, and it will show in the way they treat you.

Great Guides Understand People
There are many forces out of our control, such as the weather and how fish behave in the ocean. Fishing is known for having its good and bad days, making it a great pastime. A great guide will know that they can at least ensure the client's experience is held to the highest standard despite the things they can't control. They do this by understanding and adapting to people.
A great guide can adapt to personalities. Some clients may want a quiet, solemn experience out in the water waiting for the fish to bite. Others may prefer a fun time and ask for constant tips on becoming better anglers. There might also be the occasional patron who enjoys long conversations.
A great guide will not discriminate between a seasoned angler or an inexperienced first-timer, but they will know how to adjust accordingly. They'll know that they can't teach complicated techniques to a novice and will know when to step back and allow a veteran to do their own thing.
A great guide should know how to diffuse tense situations should they arise and respond with tact and grace. If a client gets impatient while waiting for fish to bait, a guide should know how to sway the situation to lighten the mood.
More importantly, a great guide knows how to have fun. A day out on the water should be a fun experience for everyone, and they'll know how to cater to each experience to match their client's expectations of a good time.

Great Guides Are Determined
When the fish aren't biting, a great guide will not give up. They'll try different methods, such as swapping lures, changing bait, and switching hooks. Perhaps they'll move to a different area to help you hook your fish. A great guide will show the same grit and perseverance in catching fish as if they were out there alone - and they'll exhaust all possible tricks in their tackle box.
Great Guides Love and Know the Water
You cannot guide someone until you acquire a mastery of the craft and build a deep relationship with it. A great guide will have intimate knowledge of their waters and be familiar with all the species in the ecosystem. Guides should have years of experience, and the knowledge they can share is essentially what a client pays for. If a guide doesn't pursue this to the highest degree, it will show. Guides who have a deep understanding of their surroundings will always know what to do when things don't go according to their plan.
The water is a guide's office, teacher, and playground at the same time. Therefore, the best guides are ambassadors of caring for their resources and environment. Since they rely on the waters for their livelihood, they will show the utmost respect and champion its conservation. They will educate you on responsible fishing practices and how you can do your part to take care of the environment.
Great Guides Don't Fish
Lastly, a great guide knows the number one rule - don't fish. They understand that they will not have a rod in their hands but instead will hold push poles, oars or nets. They are there to navigate the boat as its captain and make sure you don't fall in the water. Guides are there to teach you selflessly, and they will willingly give you the spotlight and the glory of catching a fish even if you're just aiming for the sunfish or bluegill. Or if you're daring enough, you might decide to go for the bonefish or catfish. Even when the waters are hot with bites, they will focus on you to land your fish. Even if you ask them to pick up a rod, they should politely decline. A guide may demonstrate a technique, but a truly great one will not let anything bite their line. If your guide is great, you should not see them hook a single catch during your trip because that trophy fish is meant for you.