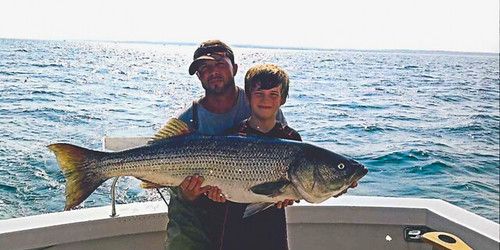 Surprises from the Depths of Dennis
With beautiful blue waters surrounding the area, Dennis is almost like an unlimited source of fish. South Village, a fishing hamlet, located in West Dennis Beach, is a favorite fishing spot for anglers. It has many fishing charters that you can choose from. Dennis' waters will definitely not disappoint especially when you target the following fish species:
Bluefish - are voracious feeders who may also be quite risky and fun for anglers to catch. Found in inshore bars, estuaries, tide rips, and bays, this species can be targeted best from June to mid-October.
Squeteague - also known to many as weakfish, are best captured in summer. This species is one of the most popular in Massachusetts. Your best chances to reel this in is from late June to September.
Striped Bass - is perhaps one of the most sought-after fishes in Dennis. This can be caught nearshore from May to September.
Tautog - or "black fish", or "tog" is highly available from April to November.
Mackerel - is typically fished from May to September.