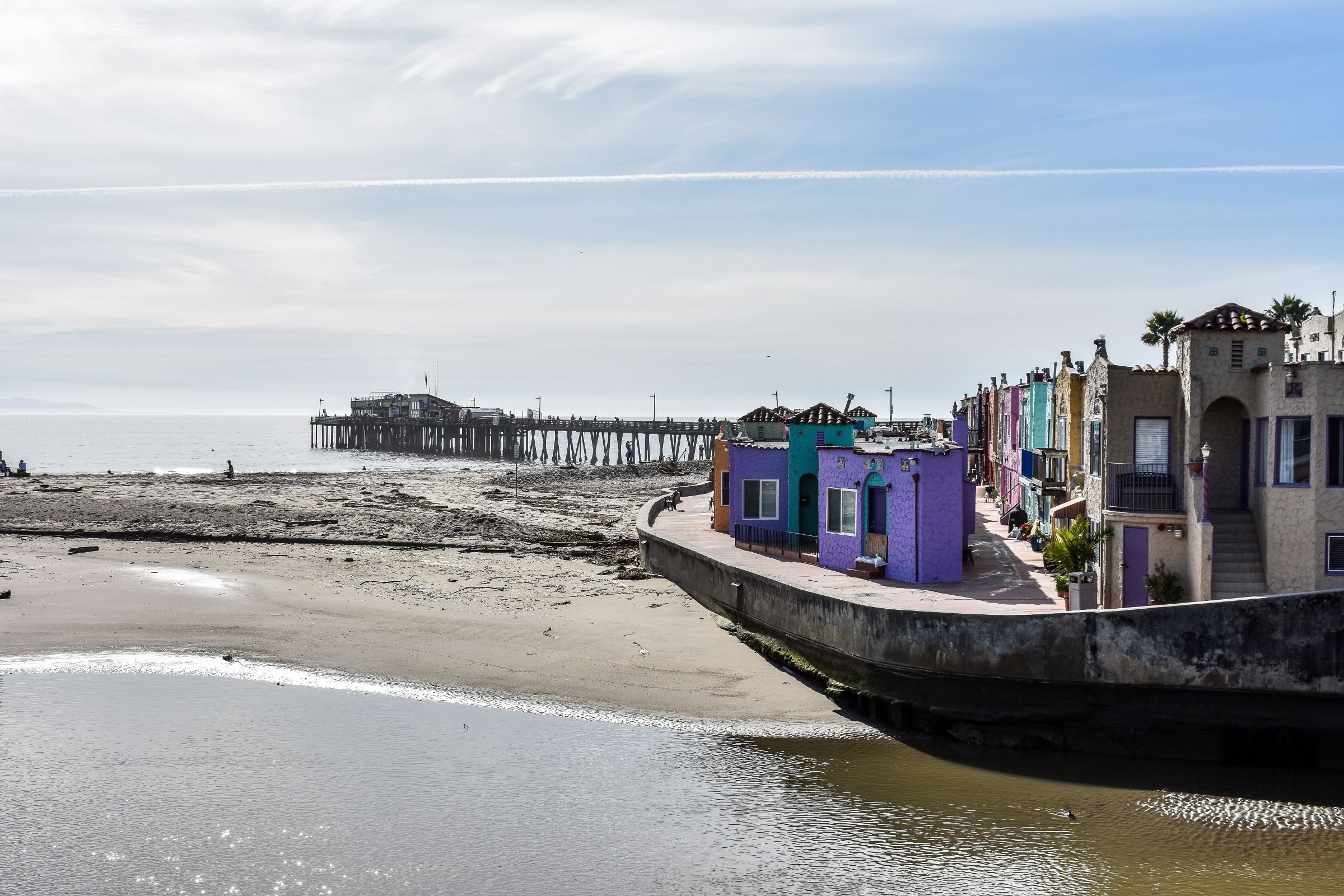 Capitola Fishing
Because the city lies on the northern edge of Monterey Bay, Capitola offers easy access to one of the most fish-abundant bodies of water in the country. What makes Monterey Bay such a fish magnet is that aside from opening up to the great Pacific Ocean, the bay is also a convergence point of the cold oxygenated water coming from the north and the warm more saline water coming from the south. This mixture creates a healthy sustainable underwater environment that attracts a lot of marine life.
That said, it really doesn't matter if you're fishing straight off the banks, off a pier or a jetty, or if you're in the middle of the bay, Monterey Bay supports healthy populations of a variety of gamefish. This only means that you can pretty much expect to catch something every time you cast your line. Some of the most popular targets in its bountiful waters include surfperch, rockfish, salmon, halibut, lingcod, white sea bass, sanddab, sand sole, albacore, jacksmelt, tuna, rays, and sharks.
Fishing in Capitola can be done in a variety of ways. You can just cast your line straight off a beach such as Capitola State Beach, Hooper Beach, Trees Beach, and New Brighton State Beach and still catch some tough fighting fish. You can also try out pier fishing at the renowned Capitola Wharf, a historical structure and the city's main focal point that extends 855 feet into the bay. Here, you can catch some favorite angling targets including striped sea bass, American shad, kelp greenling, black perch, walleye surfperch, California halibut, barred surfperch, calico surfperch, and different species of rays and sharks.
Aside from inshore fishing, an angler can also charter a fishing boat and head to known fishing hotspots out in the middle of the bay or the Pacific Ocean. It's through charter fishing that even an amateur angler can experience catching huge quarries like tuna, rockfish, sharks, and rays. A beginner can do this, of course, with the help of seasoned fishing veterans that will not only teach you how to catch these fish but will also help clean and fillet your fresh catch—yes, ready to be cooked and eaten once you get to the shore.
Now, if you really want to experience fishing in Monterey Bay without the crowd or the noise of a motorized boat, you might want to check out kayak fishing. There are several fishing guides in Capitola that offer kayak fishing tours, allowing you to cast your line on lush kelp beds that grow along the coastline. Not only will you be able to enjoy catching some striped bass, California halibut, salmon, white sea bass, rockfish, and sanddab in these kayak fishing hotspots, you'll get to connect to Mother Nature in the most unhindered way. Keep in mind, though, that kayak fishing can be physically demanding so make sure you're in tip-top shape before heading out on a kayak.
Top Ten Fish Species in Capitola, CA
The top ten fish species you can catch in Capitola, CA is surfperch, California halibut, white sea bass, sanddab, sand sole, albacore, jacksmelt, American shad, rays, and sharks.