Port St. Joe Fishing
Port St. Joe benefits from prime fishing geography, located right on Saint Joseph Bay. Cape San Blas is a barrier peninsula that wraps around the Bay, creating Saint Joseph Bay's calm shallow waters and flats that are the perfect habitat for redfish, trout, flounder, sheepshead, black drum, and more. While the tarpon run up here isn't as prodigious as that of southwest Florida, nearshore anglers still run the beaches with great success each year searching for tarpon. Grouper, snapper, and cobia are other species you can catch close to shore, but it's also possible to venture offshore into the Gulf of Mexico to target these species deep sea fishing as well.
Port St. Joe Marina has been central to the area's boating and fishing industries for a long time. While it sustained damage during Hurricane Michael, it's currently undergoing a significant renovation and upgrade at the time of this article's publication in 2020. Boat ramps like the one in Frank Pate Park have always been central to the sport and charter fishing industry, too. Cape San Blas and Port St. Joe also provide excellent access to the Apalachicola fishery, right on nearby Apalachicola Bay.
One of the advantages of Port St. Joe fishing is that it's a low-pressure fishery, especially compared to more mainstream, tourist-packed destinations. Here, you're much more likely to find your own fish instead of fishing in a fleet or huge crowd. It can always be smart to consider hiring a professional fishing guide with local experience, which gives you the best chance to succeed on the water. A few great Port St. Joe fishing charters allow you to explore the many inshore waters from Saint Joseph's Bay to Apalachicola Bay to Mexico Beach. It's certainly worth it to find fish right away and share that experience with a local expert.
Port St. Joe Weather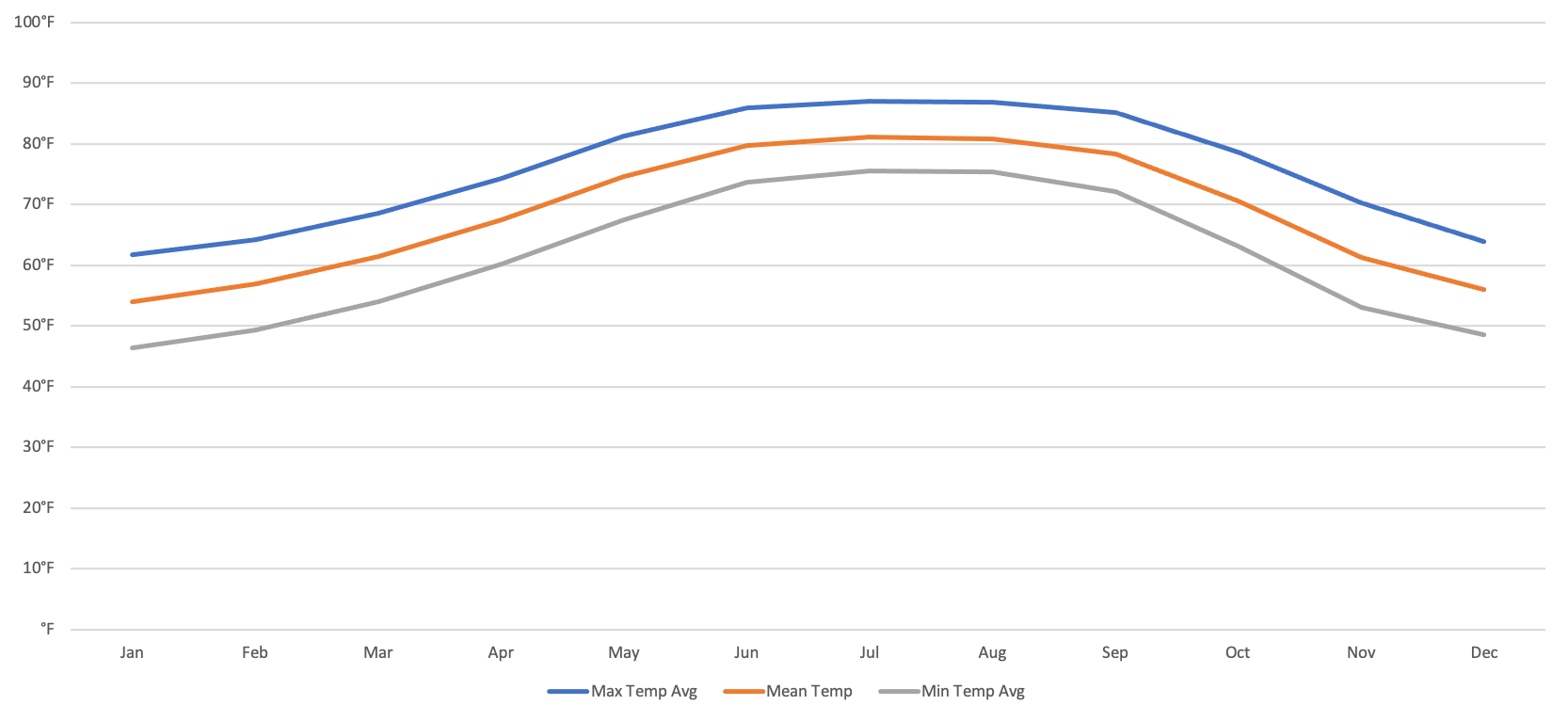 Port St. Joe Fishing Tips
The unique structure of Cape San Blas creates Saint Joseph Bay. Almost entirely encircled, Saint Joseph Bay has protection from the wind and potentially rougher conditions out in the Gulf of Mexico. So the shallows of the Bay are typically extremely calm. As a result, bay and flats boats are often the most effective platforms to fish from here. Specialized boats with low drafts allow the best access to skinny water fishing. Kayak fishing is popular too for the same reason.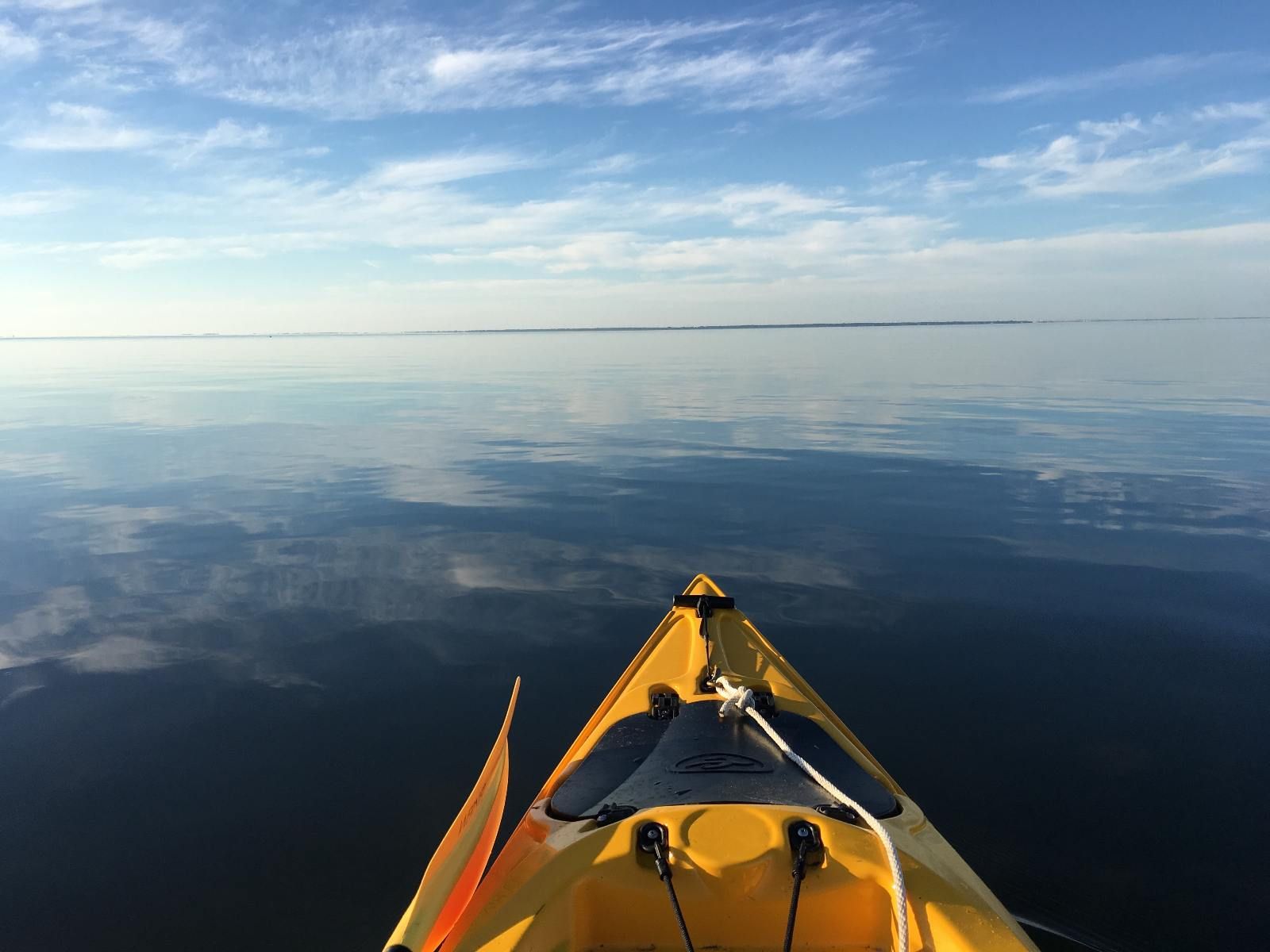 Spotted seatrout, or speckled trout, fill the grass flats of St. Joseph Bay. Eelgrass covers miles upon miles of shallow flats, and you can practically find trout anywhere. One productive spot is the flats outside of Pig Island on the southwest side of the Bay. Here, you'll run into your fair share of redfish, too. The best advice for St. Joseph Bay trout fishing is to pay careful attention to the tide tables. On an incoming tide, when the tide is rising, it's smart to find shallow water and search for scattered fish. On an outgoing tide, as the tide falls, the deeper edges off the flats will be more productive as the fish gravitate towards deeper holes. Some of the best lures are Gulp or DOA shrimp under a popping cork and white bucktail jigs. The trout population in the Bay is healthy, with lots of smaller trout everywhere and keepers mixed in. For the best chance at consistent gator trout fishing, you need to book a Port St. Joe fishing charter, though, as local guides' secret spots and honey holes always make for the most productive fishing.
Port St. Joe is also home to excellent tarpon fishing. Tarpon often hang around the elbow and the point of Cape San Blas, both sides of St. George Island, and Indian Pass by St. Vincent Island. If you see them rolling along the beaches or feeding on minnows or anchovies, your best bet is to throw a dead pogy bait or a Storm Shad at them. Into the summer, these Silver Kings also venture into the bays and grass flats. Logs, pilings, and buoys throughout the Bay also hold tripletail. Fishing dead pogies under clacker floats, it's not uncommon to catch multiple twenty-pound tripletail!
Timing the tides is also crucial when targeting redfish in Apalachicola Bay. There are tons of nearby oyster bars, many of which are in varying depths of water. For the best success when targeting redfish, you'll want to fish an incoming tide and focus on oyster bars. Right when the low tide starts to rise, redfish begin feeding around the oyster bars that are exposed. Some of the best redfish lures to throw around an oyster bar are topwater plugs like Rapala Skitter Walks, and you can also throw non-weighted (weedless) soft plastic paddle-tails with great success. Throw these lures on top of or just beyond the bar. In deeper water, Gulp or DOA shrimp under a popping cork often yield success too. You can certainly hop around from bar to bar until you have success, but the captains who run Port St. Joe and Apalachicola fishing charters know the most productive oyster bars and when to fish them.
Within five miles of Port St. Joe, there are productive local wrecks that hold kingfish, amberjacks, snapper, and grouper. Live lining pogies at the surface should do the trick to catch kingfish, but it may be tough to get your bait to the bottom with so many hungry jacks in the area. Dropping butterfly jigs over wrecks is a great way to put fish in the boat too. Offshore buoys also hold a variety of fish species, including cobia.
Seasonal Fishing in Port St. Joe
Port St. Joe fishing is excellent throughout the entire year., Redfish and trout are always biting, even in the winter months, and Port St. Joe fishing charters are always catching. Inshore fishing is hottest in the spring and fall, with temperate climates, schooling redfish, and vast numbers of sea trout on the flats. The summer brings a chance to catch trophy fish like tarpon, as well as the start of scallop season. Many Port St. Joe fishing guides also offer scalloping trips at this time. In the winter, many of the best fishing days of the year occur between cold fronts, and lots of larger bull reds are around.
Port St. Joe Fishing Spots:
Saint Joseph Bay
Apalachicola Bay
Indian Pass
Saint Vincent Sound
East Bay
Apalachicola River
Gulf of Mexico
Lake Wimico
Port St. Joe Fish Species Seasonality: