San Diego, California: One of America's Best Fishing Cities
Imagine a city with more than twenty lakes and reservoirs abundant with Trout, Bluegill, Catfish, Sturgeon, Carp, and Crappie; not to mention full access to the bountiful San Diego Bay and the Pacific Ocean—yup, that's what San Diego fishing is all about! It's no wonder Field and Stream Magazine, one of the oldest and most respected outdoor recreational publications, ranks San Diego second on its list of "America's Best Fishing Cities".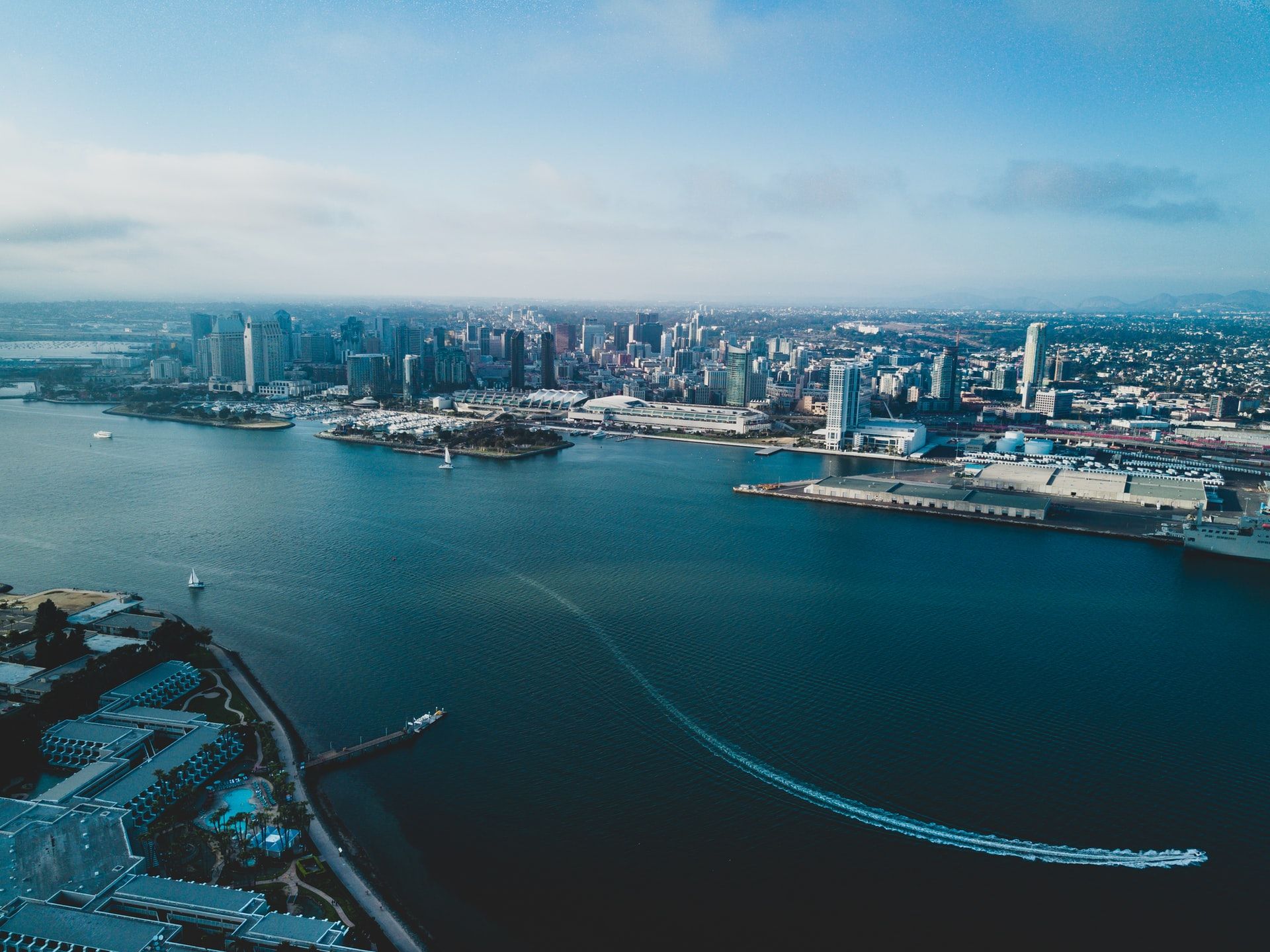 With such a reputation, San Diego fishing charters can definitely make your fishing experience a memorable one. It really doesn't matter if you're a beginner or a seasoned angler as the city offers a wide array of locations where you can catch an easy or challenging fish. If you're a novice fisher, for instance, you can try your luck in one of the city's seven ocean piers wherein they allow fishing. Here you can land a relatively easy-to-catch California Halibut or Rockfish. Halibut and Rockfish are bottom-feeders which means you would have to add weights to present your bait and lure at the bottom for you to be able to hook them. Once you get them to bite, they're pretty easy to reel in even if you use a conventional tackle setup. But don't get us wrong--even if these fish species are pretty easy to catch, landing them can really be rewarding given their tenacity when you get them hooked. And even when you already have them on land, these fish would still thrash all over the place to try and escape--so, just a word of advice: never put your fingers near their mouth (which are equipped with sharp teeth) as they would surely try to bite you.
If you're looking for a bit more challenge, then you can target Sand Bass, Spotted Bay Bass, Calico Bass, Bat Rays, Barracuda, and Leopard Sharks. For targeting these much bigger and stronger species, you will need to use a spinning rod with a heavy power rating paired with a heavy braid line. The best thing about pier fishing in San Diego is that these locations are dotted with tackle and bait shops where you can rent or buy your fishing must-haves; plus, the shop folks would surely be more than willing to give you some helpful tips on what's when's, where's, and how's of fishing.
If you want to experience the natural beauty of the city's waters full-on, you can maybe try fishing on a kayak. Yes, you can easily find kayak rentals all over town. The best way to experience this, though, is to hire a San Diego fishing guide for you to be able to locate the best fishing spots. Aside from showing you where to best cast your line, a seasoned guide will also help you choose the right equipment and provide you with key techniques in catching specific targets on a kayak—whether in saltwater or freshwater environments. If you're going to be bringing your own equipment, we highly recommend taking with you a light but tough tackle equipped with a reel and line that can handle larger fish species.
Now, if you really want some challenge, how about trying a San Diego fishing charter and head out into the open waters of the Pacific where you can catch some really big fish. As second in the "America's Best Fishing Cities" list, you can certainly expect the city to have one of the best, if not the best fishing charter fleets in the country. A boat equipped with all the fishing essentials and the best captain and crew in the business is definitely what you'll need to satisfy your fishing fix. You can also choose to fish for a day which usually lasts between eight to twelve hours, or you can go all out via long-range fishing trips that could last from three days to three weeks! Imagine how many Yellowfin, Bluefin, Yellowtail, Albacore, Mahi-mahi, Marlin, and/or even sharks you can catch with so much time you'll have in one of these trips! When you're done fishing, the helpful crew will even prep your catch for you so you can take it back to an ocean-to-table restaurant that is usually located near the docks and have a professional chef cook you a tasty dinner. Interested? You can easily find these San Diego fishing charter boats docked in the world-renowned Fisherman's Landing, Point Loma Sportfishing, H&M Landing, Seaforth Landing, or Helgren's Sportfishing.
San Diego's Top Fishing Locations
As mentioned above, San Diego is an angler's paradise loaded with fishing spots that both a beginner and an expert will surely enjoy. Here are some of San Diego's top fishing locations: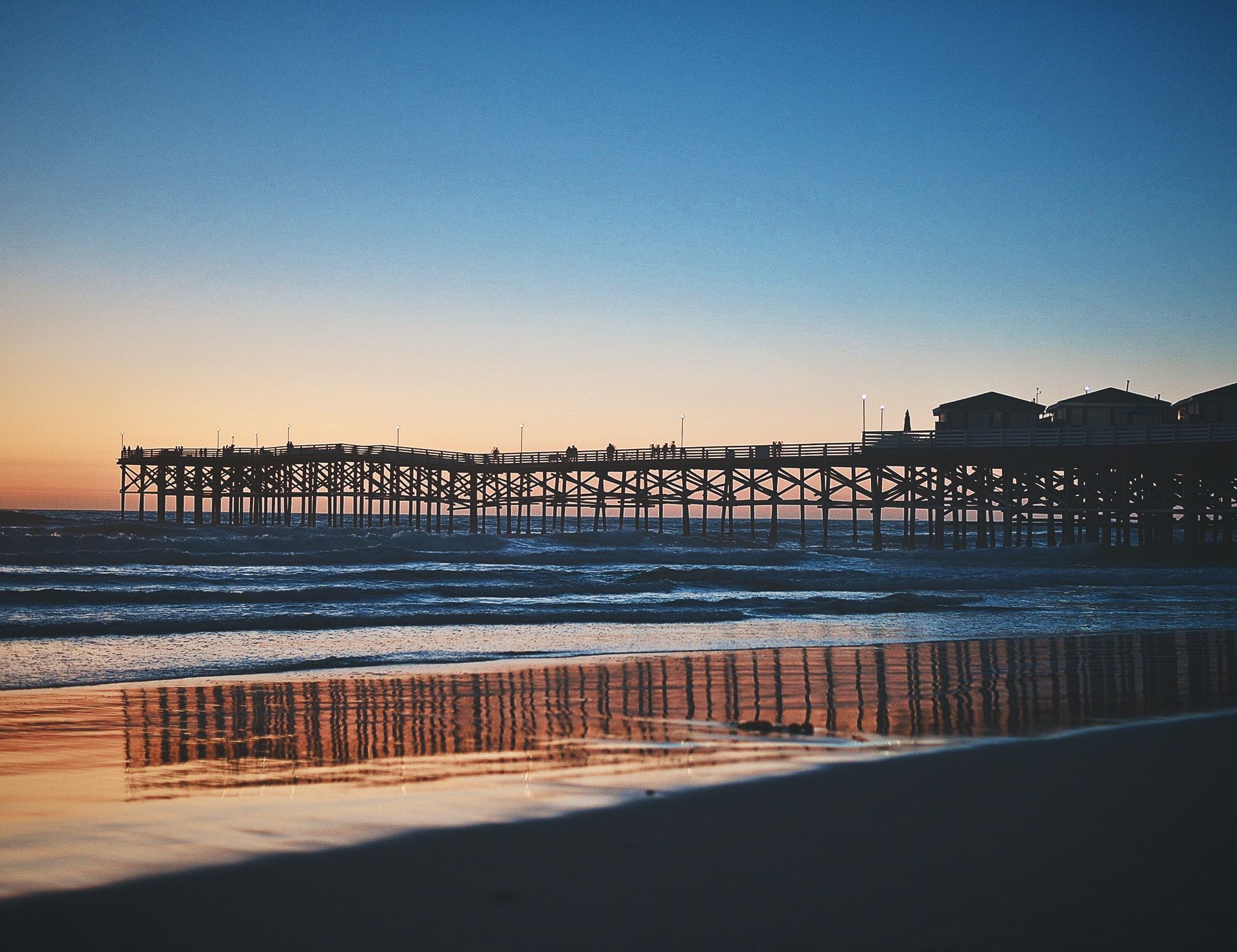 Mission Bay

is a man-made bay built specifically for recreation. Situated just north of downtown San Diego next to Mission Beach, you can pretty much cast your line anywhere of its 27 miles of shoreline. Here you can fish for spotted bay bass, halibut, Corvina, bat rays, and leopard sharks.

La Jolla

is a seaside neighborhood that boasts seven miles of rugged coastline that faces the Pacific. You can either fish on its shores or rent a boat or a kayak and go nearshore fishing for Calico Bass, Yellowtail, Lingcod, Halibut, or Barracuda.

San Diego Bay

is where you can fish on a pier, boat, or shores thanks to its 12 miles long and 3 miles across at its widest point—that's around 12,000 surface acres of fishing area you can take advantage of. Popular targets in this location include spotted bay bass, sand bass, halibut, Corvina, and bonefish.

Coronado Island

– this location is popular among deep-sea fishing enthusiasts as it offers that same exhilarating deep-sea fishing experience without having to go far out into the ocean. Just over the Mexican border, this fishing location carries some of the real monsters of the sea including huge yellowtail, Dorado, and tuna such as yellowfin and bluefin.

Catalina and San Clemente Islands

– if you're looking for a real adventure then these islands are the best fishing locations for you. You will need a fishing charter boat to get here as these islands are a bit farther off the coast of San Diego. It'll be worth the long trip though as you can fish for real sea giants such as Calico Bass, sharks, white seabass, yellow amberjack, yellowfin and bluefin tuna, and striped marlin on or around these islands.
When's the Best Time to Fish in San Diego?
One of the reasons why San Diego is a popular tourist destination is because of its warm weather all year round. So you can pretty much fish here any time you want as even during wintertime, the climate here is relatively warm. However, with December and January being the coldest months, most fishes in the ocean tend to be far offshore. So if you're going to be fishing during cold months and you're not planning on going offshore, you might as well go fishing halibut, ling, bass, and sculpin. The same goes with other cold months including November, February, March, and April.
The best time to hunt for bigger fishes is during the warmer months between May and October when you can fish for yellowtail, dorado, marlin, tuna, barracuda, and different types of sharks.
Top Ten Fish You Can Catch in San Diego California
The top ten fish species you'll catch in San Diego, California are Barracuda, California Corbina, California Sheephead, Mahi-mahi, Halibut, Lingcod, Marlin, Tuna, Seabass, and Sharks.