San Mateo City Fishing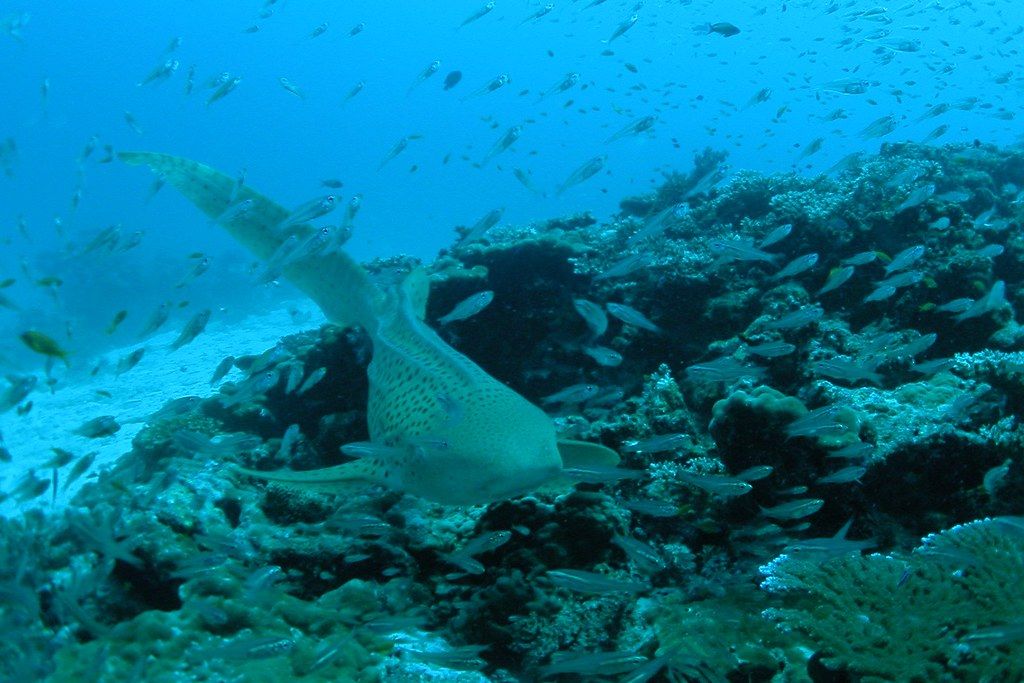 Marina Lagoon
San Mateo's inland fishing may be sparse, but anglers can find a small haven in the man-made waterway of Marina Lagoon, away from the Pacific winds. It functions primarily as a stormwater management basin fed with waters from Belmont that pour out into Seal Slough, with a dam separating it from the San Francisco Bay. This brackish waterway averages a depth of 6 feet from June to August and is known to have striped bass and occasionally white sturgeon swim through its waters.
This area is strictly monitored and has specific zones for fishing designated with letters from A to H. Only Zones B, C, D, F, and H are fishing-friendly, but anglers need to check for signs posted by the city government. Trolling and trapping are not allowed in any part of Marina Lagoon.
Zone B is the most popular section because of Parkside Aquatic Park, a beach and recreational area where anglers can set up base. The park has a launch ramp for boats, but travel speeds are limited to only 3mph (4.8kph) to keep swimmers safe.

Coyote Point
Coyote Point Recreation Area remains San Mateo's best-known landmark - an expansive natural area boasting 149 acres (60 hectares) filled with hiking trails, a boat harbor, the CuriOdyssey museum, and boundless shoreline fishing spots. Originally named La Punta de San Mateo or "Tip of San Mateo'' by the early Spanish explorers, Coyote Point juts out facing the San Francisco Bay. It is found north of the San Mateo-Hayward Bridge at the end of the Bay Trail and overlooks the waterfront. It's close to the San Francisco International Airport, where you can marvel at the planes landing nearby.
Along the Bay Trail, parks are the main access point for fishing in this area which includes Harbor View Park, Ryder Court Park, Seal Point Park, Baywinds park, and Little Coyote Point. Unlike Marina Lagoon, this recreation area is exposed to the winds of the bay. Some anglers might find it challenging to reel in fish here due to the large rocks bordering the shore. During winter's calmer waters, you can try your luck at white sturgeon during the spawning season of Pacific herring between December and March. However, the most common catch here year-round is striped bass, leopard shark, bat eagle ray, and jacksmelt (jack silverside).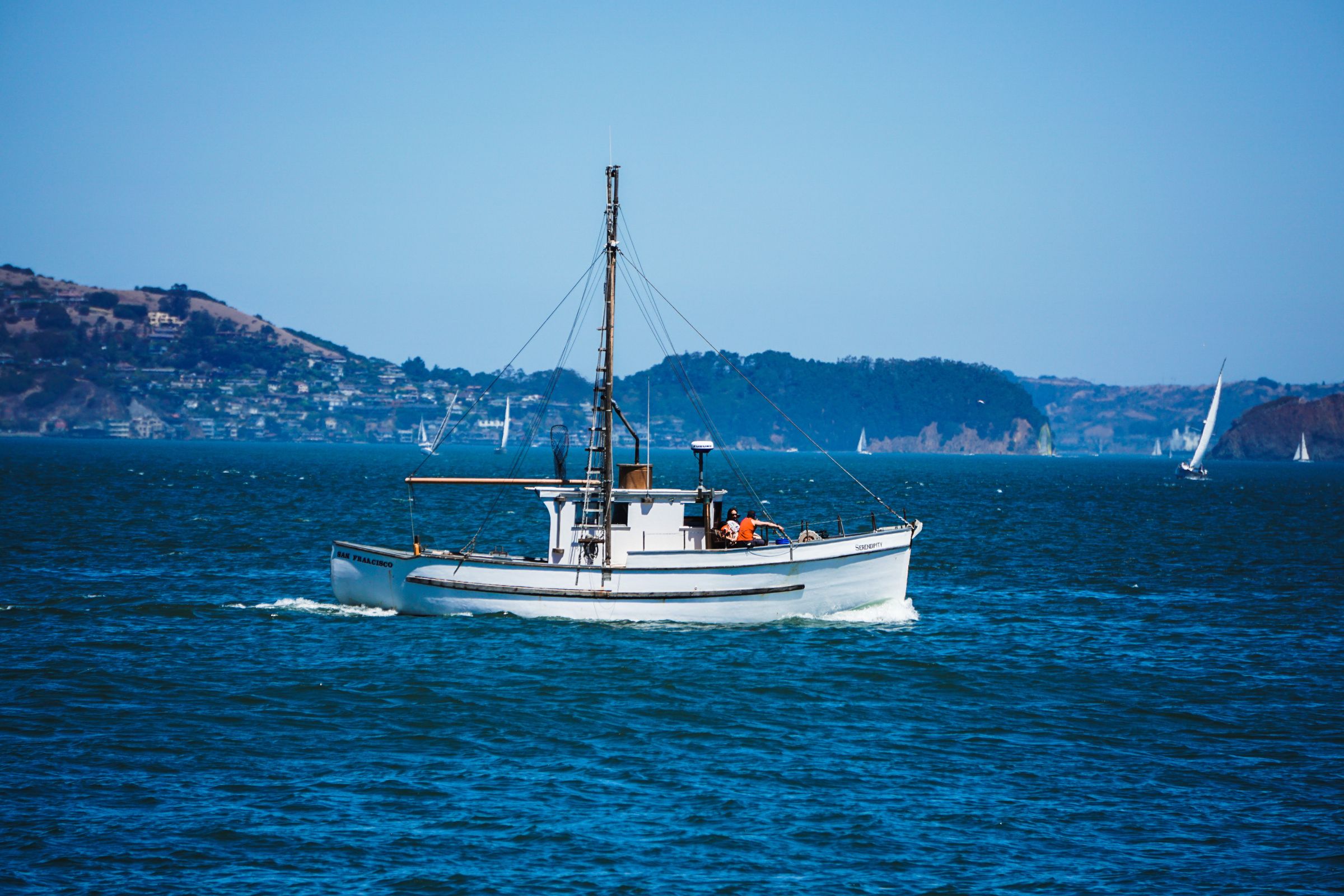 San Francisco Bay
San Francisco Bay is a collective term used when referring to the San Francisco Bay Area, which is a series of connected bays that include Suisun and San Pablo bays. It's an estuary fed from the waters of the Sacramento and San Joaquin rivers, flowing out into the Pacific via the infamous Golden Gate strait. This route is part of the Salmon Highway route, famous for its king salmon or Chinook runs.
While California is known for its king salmon runs, the chinook don't normally reach the southern end of the bay near San Mateo. It's best to hire a charter from Coyote Point's marinas and ask the experienced captain to take you to the northern part of the San Francisco Bay. July to October is salmon peak season, and trolling with herring and anchovy is the most commonly used.
Not to be outdone, white sturgeon fishing is well-known in the bay. The IGFA record for white sturgeon hails from the Carniquez Strait in Benicia, California, weighing 212.28 kg (468 lb 0 oz), caught by Joey Pallotta III in 1983. These days, this fish is strictly regulated, and anglers need to secure a Sturgeon Report Card, which needs to be tagged to keep their catch. Only 1 fish per day between 3-5 feet (1-1.5 meters) is allowed, and only 3 fish is permitted per year. The season is open year-round, but seeking these quiet giants in the bay is best in December to March when the waters are cooler. This ancient fish is known for its power and acrobatics and is a highly sought-after game fish. They grow from 5-12 feet (1.5-3.6 meters) long and can be fished from piers or onboard a vessel.
If you want to stick to San Mateo's area of the bay, it has its share of bottom-dwelling fish as well. California halibut is the most sought after in these waters, and this flavorful fish is available year-round, with local anglers preferring to go after it from March to October. Weighing in at around 10-50lbs (5-23kg), your best bet is to explore deeper sections near the shore or by the San Mateo-Hayward Bridge. To land larger individuals, trolling with live shiner perch (bay perch) yields the best results, which you can purchase from any bait shop or catch one yourself along San Mateo's shores. Since halibut hunt with their eyes, you'll want to focus on clear waters with light tides. While angling for the "Cali Hali", you might hook brown rockfish and lingcod as well, which are just as flavorful despite their unattractive appearance. Although usually more of an incidental catch, these lesser sought bottom-dwellers are best to go after in June to September.
If the bay doesn't give you enough of a challenge, you can head out to the Pacific via the Golden Gate strait. In offshore waters, you'll find larger specimens of San Mateo's bottom-dwellers and some Pacific halibut as well. However, most anglers go out of the bay to gain an advantage of picking up Chinooks before they enter the estuary, looking for sections of "dirty" water with schools of plankton, krill, and anchovies. Duxbury Reef outwards of Bolinas Bay has been a popular section of the Salmon Highway.

Top Ten Fish Species in San Mateo, CA
The top 10 fish species in San Mateo City are king salmon, jacksmelt (jack silverside), white sturgeon, striped bass, leopard shark, California halibut, brown rockfish, lingcod, bat eagle ray, and shiner perch.