West Palm Beach Fishing
Known for incredible saltwater fishing, West Palm Beach provides easy access to the Gulf Stream and Sailfish Alley. The Gulf Stream is essentially a strong current that pulls warm water from the Gulf of Mexico and brings it into the Atlantic Ocean, extending up the entire eastern coast of the United States. Many people don't know that Ben Franklin was the first person to chart the Gulf Stream's path on a map in the 18th century. Since the Gulf Stream passes so close to the shore here -- actually within sight of shore -- West Palm Beach provides a unique opportunity to target sailfish within view of the picturesque skyline to your west.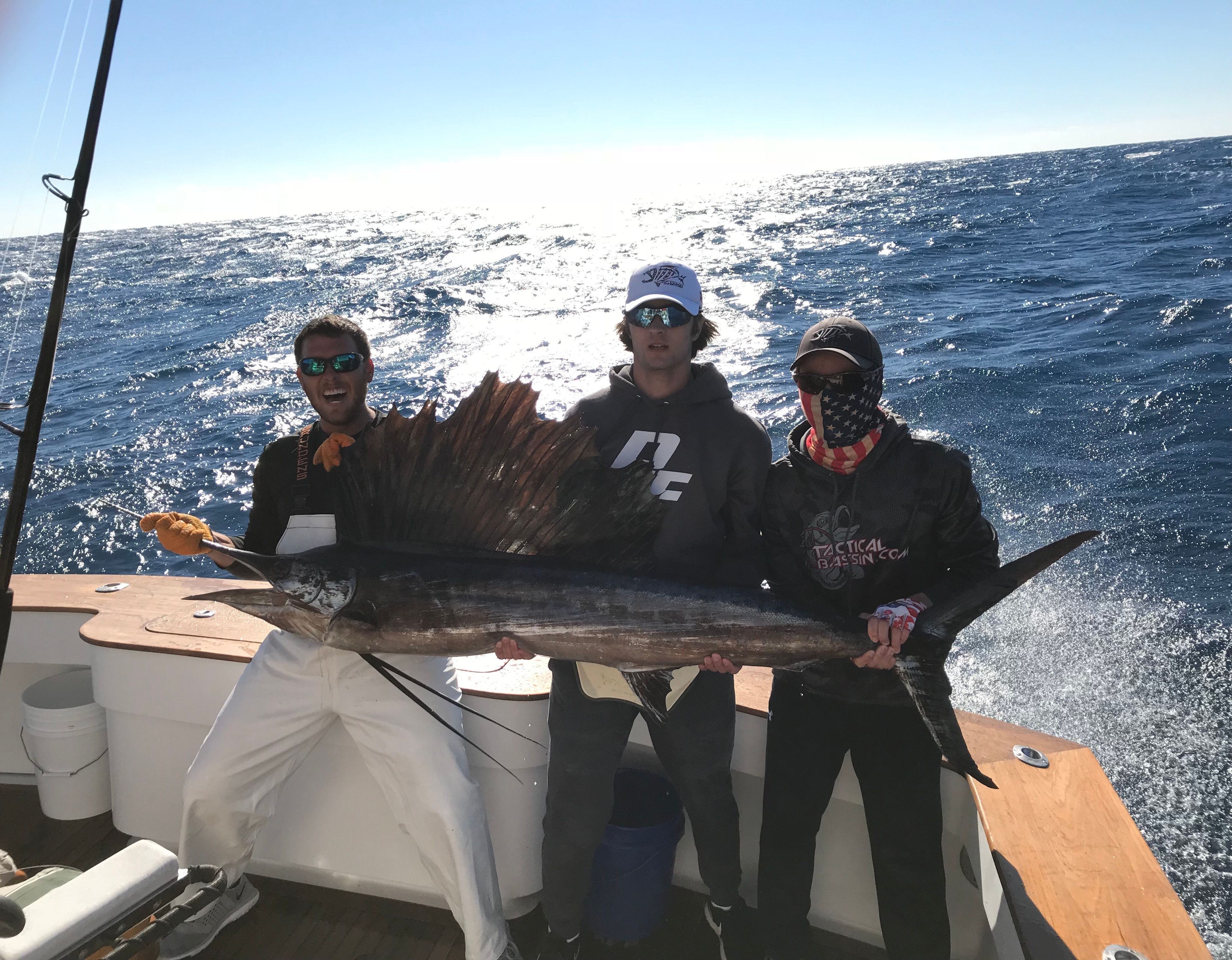 Sailfish are a highly sought-after gamefish because of their crazy fights filled with impressive leaps and their vast size, often clocking in between 6-8 ft and even possibly up to 10 ft long. In most areas of the world, it takes a much longer time to reach the fishing grounds. For this reason, West Palm Beach has a substantial charter fishing fleet filled with extremely knowledgeable charter captains who've hand-picked this location to do what they love. Additionally, the Silver Sailfish Derby, held annually in West Palm Beach and organized by the West Palm Beach Fishing Club, is the oldest running sailfish tournament in the entire world.

The West Palm Beach Fishing Club also has an annual Full Moon Wahoo tournament and their KDW Classic, a one-day tournament with checks for the heaviest kingfish, wahoo, and dolphin in different categories. The West Palm Beach deep sea fishing culture is vibrant, competitive, and inclusive! Although sailfish are one of the most popular species targeted, they aren't the only billfish. Giant swordfish can be caught deep in the gulf stream, too.

West Palm Beach has excellent inshore fishing as well, with tarpon and snook both highly sought-after gamefish. Seawalls, channel edges, mangrove shorelines, docks, and bridges in Lake Worth Lagoon are always great starting points for these inshore species. The mullet run every fall provides a once-in-a-lifetime opportunity to watch nature in action. With schools of mullet everywhere and predatory fish constantly feeding, you'll be amazed at the scene that unfolds in front of you as well as at the consistent chances to land fish.

Palm Beach County also provides access to some of the best freshwater fishing in Florida and the entire country. Both bass species (largemouth bass and peacock bass) have world-class fisheries within driving distance. Only fifteen minutes to the south, Lake Osborne is just a short drive away, where there is some of the best peacock bass fishing in North America. Less than an hour west, Lake Okeechobee is one of the most famed largemouth bass lakes in the world. It took 32 lbs, 10 oz to win a BFL event on Okeechobee in February 2019. Both these lakes have some of the best freshwater fishing guides in the country, so West Palm Beach is truly a top-tier vacation destination for freshwater fishing enthusiasts, too!
West Palm Beach Weather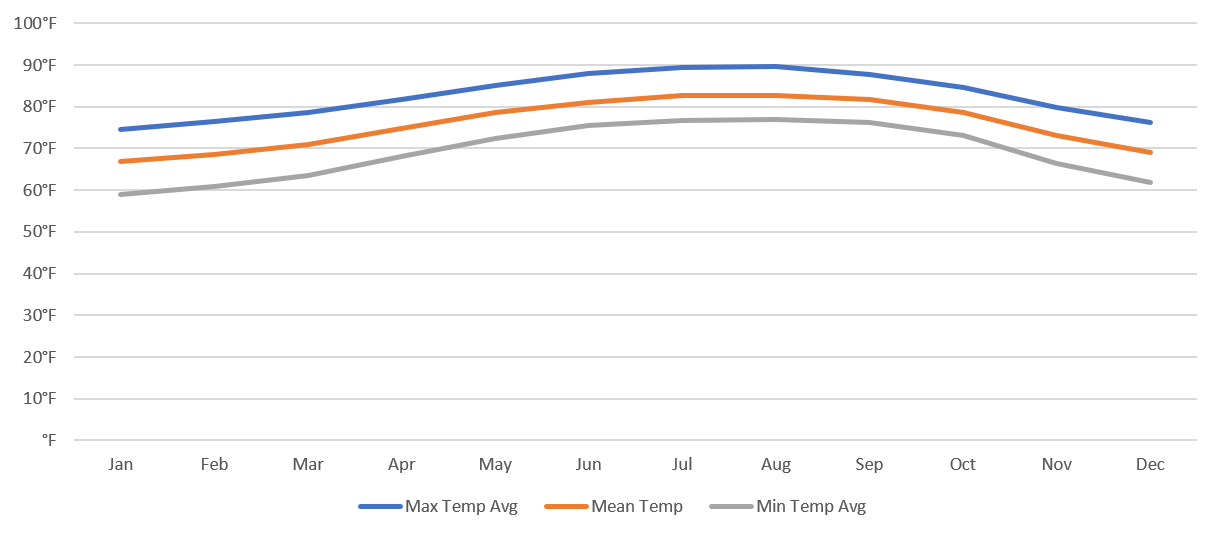 The seasonal weather above is the average maximum temperature, average minimum temperature, and average temperature for each month of the year. Below find the average rainfall amount for the month, average wind speed, average heat index, average relative humidity percentage, average cloud cover percentage, and miles of visibility. The chart below details the possible impact of a high Heat Index temperature.
Top 10 Fish Species in West Palm Beach
The top 10 species you'll find fishing around West Palm Beach are sailfish, wahoo, tuna, kingfish, tarpon, snook, cobia, dolphin, snapper, and jacks.
West Palm Beach Fishing Tips
Every South Florida fall brings the mullet run from Stuart to Key Largo. Whether fishing inshore or offshore, you never know what species you'll catch next because all sorts of predatory fish will be chasing mullet. You don't even need live mullet to have success catching game fish... topwater plugs, soft plastics, spoons, or even half a dead mullet often do the trick.

However, live mullet can sometimes be your best bet. Start by netting a couple of dozen when you see a school. The next school of mullet you see, sit back and try to decipher what's feeding on them and react accordingly. Tarpon will leap and blow up out of the water, jacks will charge directly into the school, and snook will hang out below, sucking in the baitfish. Toss a freelined mullet at the outer edge of the school. When you can feel your bait swimming erratically and get nervous, you know you've got a predator nearby. Once you feel a fish take your bait, wait a few seconds before closing the bail and reeling tight. That way, you'll let your fish have time to hook himself.

You've got a shot at any species when you're live lining mullet, but many inshore anglers are always hoping it's a tarpon. Fishing out of West Palm Beach, you've always got a chance! One other recommended bait is artificial shrimp. Later in the run, it can be a change of pace for predators, and there's the additional benefit that bait stealers don't peck at a plastic shrimp-like they do a live one. Make sure to slow it down if you aren't catching anything.

Of course, proximity to the Gulf Stream is one of Palm Beach fishing's most significant and most well-known benefits. It's possible to catch sailfish as close as half a mile from inside the head buoy of Palm Beach inlet. It's smart to cover ground when fishing for sailfish since they move around so much. One great spot that many overlooks is the area just outside Palm Beach inlet. Between the Breakers Hotel to the south and the condominiums just north, there are six artificial wrecks that can be productive.

While you can always catch plenty of fish trolling, as well as plenty of variety from tuna to wahoo to kingfish and dolphin, kite fishing is the tactic of choice for most serious tournament anglers. Kite fishing is pretty technical, but those fishing captains who've mastered it reap the results, especially with sailfish. Likewise, with kite fishing, you never know what species will eat your kite bait next. When fishing a center console, kites allow you to battle a fish from the front while you continue to work the kites in the back. Mullet remains an excellent bait to use. There's so much water to cover in the gulf stream, so for inexperienced anglers, a fast troll might be better suited to cover ground. However, drift fishing allows you to catch fish in all levels of the water column, from sailfish to grouper. For the best experience, it's often smart to hire a charter captain to show you the ropes. The West Palm Beach charter fleet is one of the most elite groups in the world, and you really can't go wrong. Lots of the top captains keep their boats at Sailfish Marina.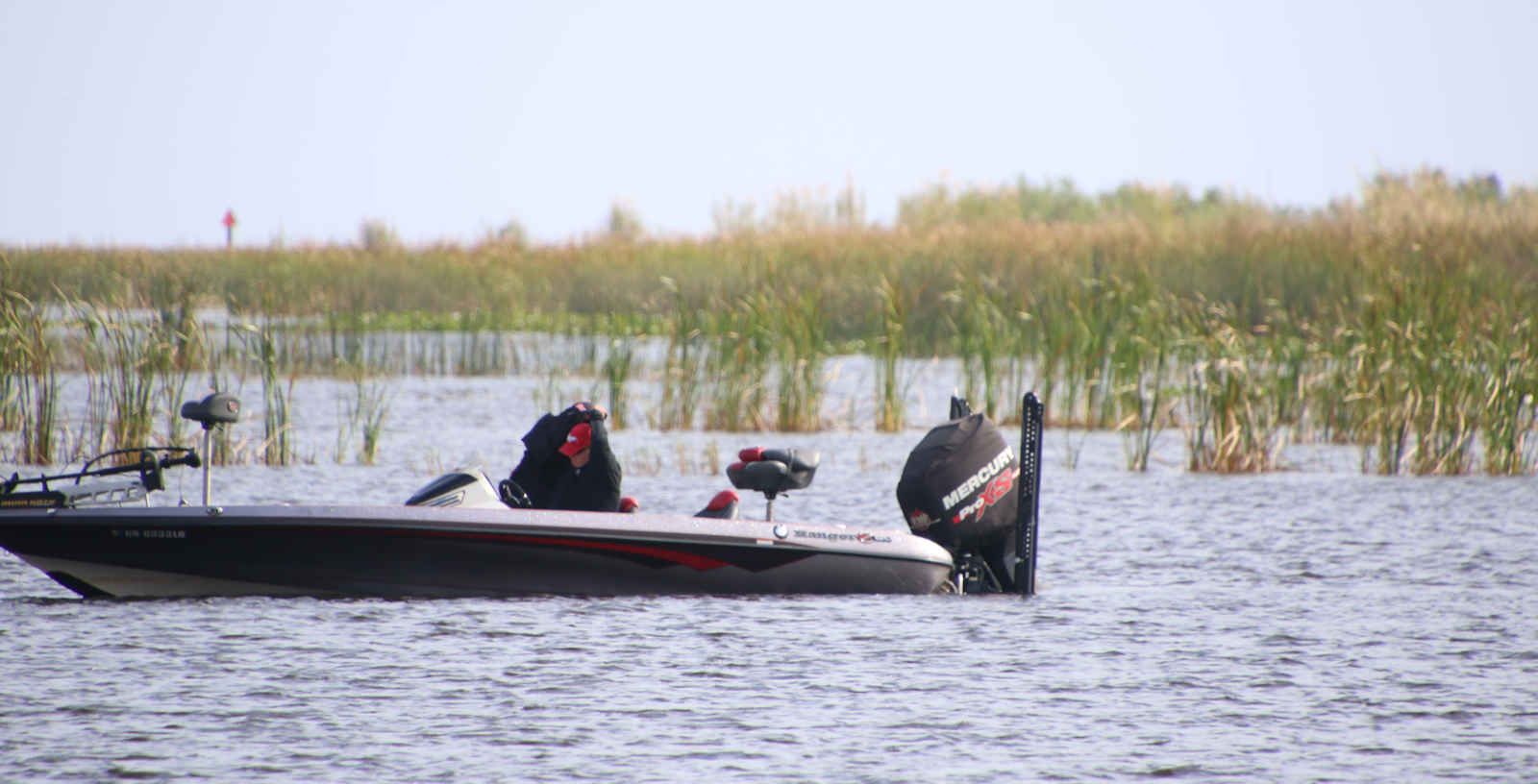 Freshwater fishing, the go-to for largemouth bass is Lake Okeechobee, while the best spot for peacock bass is Lake Osborne. On Lake Okeechobee, anglers consistently catch big bass on both live shiners as well as artificials. If you're fishing shiners, it can be best to spend the extra money on wild shiners since livelier bait catches more fish consistently. If you want to learn more about Lake Okeechobee fishing, check out this article.
West Palm Beach Seasonal Fishing
Here, fishing is a year-round affair, and there are always West Palm Beach fishing charters running. The best sailfishing is from November to March, but it's also possible to catch large numbers of them in the summer. You can catch grouper and snapper consistently throughout the entire year. The best tarpon fishing is in the spring, while the best snook fishing takes place during the summer. Wahoo fishing is hot in the fall but solid pretty much the whole year. For freshwater fishing, the best time for largemouth bass is the fall, winter, and spring, while peacock bass fishing is most consistent in the summer.

Great Fishing Locations in West Palm Beach:
Palm Beach Inlet
Lake Worth Lagoon
Lake Okeechobee
Lake Osborne
West Palm Beach Fish Species Seasonality: