If you're looking at trying your hand at baitcasting for the first time or are just ready to rest your spinning reel, there are some important things to consider before you choose the baitcasting reel that's right for you. Using a baitcasting reel takes time to get used to and the first proper step is to have the right one that suits your needs or preferences. Having the right reel is the foundation for an angler to get used to baitcasting and could make them fall in love with the style of fishing. Listed below are the eight baitcasting reels that would be great for beginners.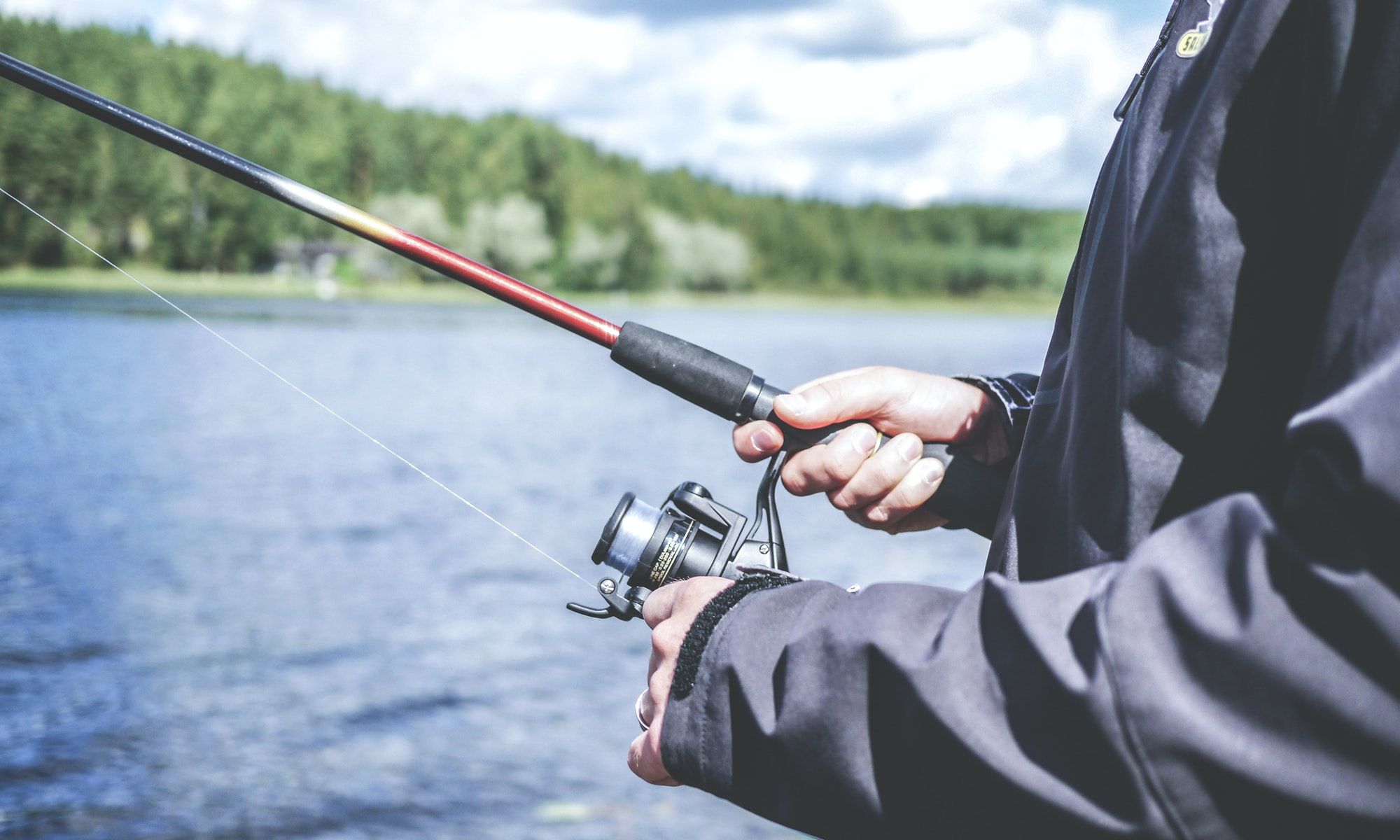 Things to Consider in Choosing Baitcasting Reels
Is it Anti-Backlash? - Most baitcasting reels have an issue with backlash, wherein after casting, the lure slows down but the spool doesn't. It will lead to your line getting tangled and knotted. This turns off anglers looking to try out baitcasting because they don't want to experience the mess that is called 'bird's nest' that happens with the line. Specially-made anti-backlash reels are now designed to remove backlash so that more anglers won't be afraid to try their hand at baitcasting. Most of the improved reels use a magnetic braking system in order to significantly reduce the chances of bird's nests forming by using magnets to restrain the spool and prevent it from overtaking the lure. They require less adjustment than other braking systems, making them function more effectively without relying on the caster too much.
Rounded or Low Profile - Baitcasting reels, in shape and construction, are either rounded or low profile. Either fits a specific role on what and how you're fishing. Low profile is the more popular among the two, as they allow for a lot of control and comfort when casting due to their sleekness and ease to the palm. It also has easier access to the spool and is mostly used in catching bass or crappie

. On the other hand, a rounded reel is best used in hooking larger fish as it has more length in the line and allows for a heavier line. Its strength and durability make it a good choice for hooking species like

steelhead

,

pike

,

salmon

, and

catfish

.

Gear Ratio - The main thing to remember with the gear ratio is that the higher the numbers, the faster your reel will pull in the line. Though lower ratios have their own advantages as well. An important thing to consider is what types of bait works best with what gear ratio. With light or plastic baits, a higher ratio is best, while for heavier spinnerbaits and crankbaits, a lower ratio is better opted for. To be on the safe side, you can get both and cover your bases.
Number of Bearings - The number of bearings actually means little in itself in terms of the reel's quality. You need to observe the quality of the bearings themselves to identify how smooth the reel will be. To be able to tell if your reel has good quality bearings, look for key phrases such as 'shielded', 'double-shielded, 'sealed bearings', and 'corrosion-resistant ball bearings'.
Frame Material - The material of your reel can affect your casting. Graphite and aluminum are the two main materials reels are constructed out of, with the former being cheaper than the latter.
Reel Top Picks
1. Abu Garcia Revo SX
It's one of the most popular low-profile models used by anglers because it's very easy to cast and doesn't generate backlash due to its own Abu Garcia Infini dual brake system. With graphite side plates the body has an alloy frame, making it more lightweight than many other models, even spinning reels. It comes with nine ball bearings and 1 roller bearing, promising a smooth and efficient cast every time. A beginner baitcaster won't have to worry about using their thumb to control spool rotation and its lightness and ergonomic design won't let them experience arm fatigue.
2. Piscifun Torrent
This reel is the best budget option when it comes to baitcasters that have both centrifugal and magnetic brakes. Despite being affordable, it still delivers on durability and performance with its 18-lb high-grade drag system, a relatively low-speed gear ratio, industrial-strength Japanese brass gears, and super silent performance that make it great when casting larger lures or rigs to target big fish. It's also great to use when fishing close to cover as it has a powerful drag and an extra-large aluminum handle, also ideal for winching big fish to the boat. It also has anti-corrosion ball bearings and a pinion shaft, providing a solid build.
3. KastKing Spartacus
Its dual centrifugal and magnetic brakes can be adjusted individually to provide exactly the right amount of resistance to slow down spool rotation, offering a prevailing casting performance. Additionally, it has a very smooth retrieval movement because of the 12 ball bearings it comes with. Though it is on the heavier side because the reel is completely made out of metal, this means it's also one of the most durable. It's tough enough to use in the ocean, making it an ideal option for saltwater fishing. It also has a carbon fiber drag that can stand up to battle big fish.
4. LEW'S Mach Crush
This reel almost entirely eliminates backlash and offers many features that can be adjusted so you can have maximum control over your casts. This model has a super low profile speed spool that ensures smooth casting and reeling. Made from advanced graphite polymer and having high-strength solid brass main gear and crankshaft, the reel allows for as much force as you need without concern for the breaks. The reel has nine ball bearings and one that is made of double-shielded stainless steel as well as a multi-setting brake dual cast system that has an external dial for its magnetic and centrifugal settings.
5. Piscifun Phantom
This model is ideal for casting lightweight lures in ponds and creeks but because it has a carbon fiber drag, it has enough power to withstand strong fish as well. The reel still also retains the strength and durability of heavier models. Maintaining the reel is easy as its oil port is very accessible. It also has both a dual centrifugal and magnetic brake system which can be precisely adjusted, letting novice anglers avoid bird's nests while casting effortlessly. It comes with six anti-corrosion stainless steel ball bearings and one clutch bearing.
6. KastKing Royale Legend
This low-profile reel offers high performance but with a low-maintenance design. It possesses a super silent line retrieve and a carbon fiber drag system that offers better control. Beginner baitcasters will find this reel reliable and durable with its super smooth ball bearings with a corrosion-resistant shield. It works very well for both freshwater and saltwater fishing as it also has a dual braking system. It also has ten different levels of tension, allowing anglers to find the right pressure for their cast. Its spool has good line capacity and is braid-ready.
7. Daiwa Fuego CT
It's a great affordable and durable anti-backlash reel that is easy to handle. It's a compact model that comes with five ball bearings and one roller bearing, providing a smooth cast in any type of condition. The model's ultimate tournament drag system allows anglers to handle massive catches with ease without the worry of line breaks and unneeded tension.
8. Shimano SLX DC
The reel is known for its sturdiness and dependability. It's a great beginner baitcasting reel as it doesn't overwhelm the angler with too many features while still eliminating backlash. It has a unique Hagane body structure designed for increased rigidity and impact resistance, avoiding flex in the body. It can come in varied braking systems that control spool speed and an external adjustment knob with four different settings. It also comes with more spool advancements and abolishes friction by keeping the spool and pinion gear separate during casting.
Hopefully, as an angler considering getting into baitcasting, you now have a good idea about how to choose a baitcasting reel that will fit you.