There's a reason why Alaska is so popular for salmon fishing - it has all five types of wild Pacific salmon and has unbeatable scenery. When you put these two together, you have a recipe for an angler's paradise. The salmon migrate to this state in the millions between May and September, and a part of July sees all five species available. Before you go heading out, makes sure you make a checklist of all the permits and licenses that you'll need.
If you need a quick primer on the types of salmon, you can check our in-depth guide here. Otherwise, if you're ready to visit the northern American state, let's take a look at the salmon in Alaska and where to find them.
Chinook (King)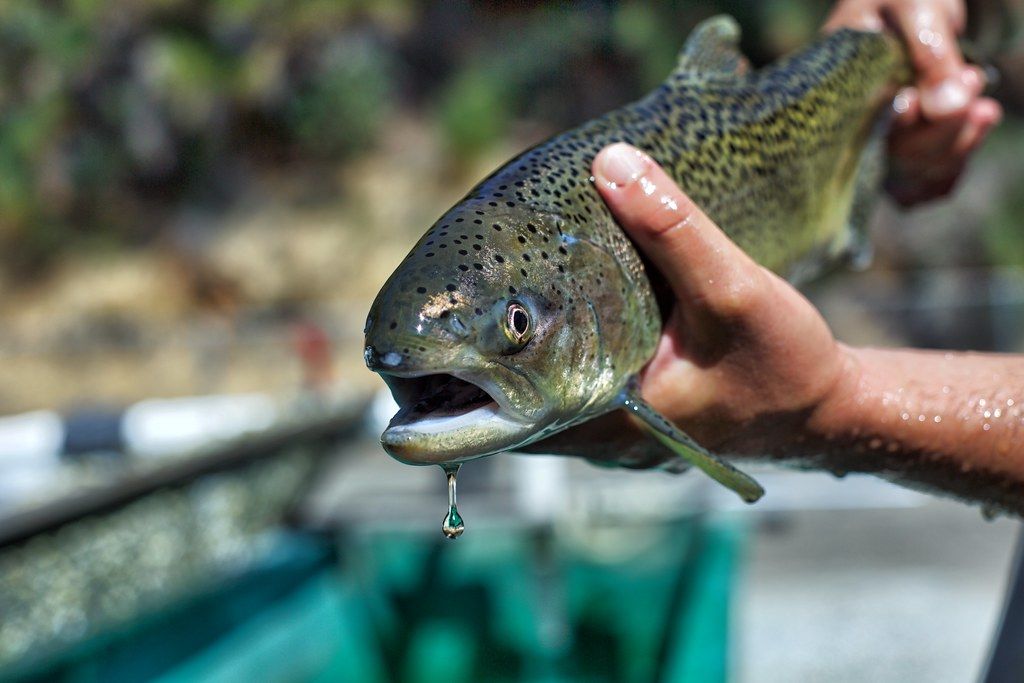 The king salmon is Alaska's state fish and is considered the trophy catch in its waters. It weighs an average of 15-30 pounds but can reach upwards of 50-100 pounds. It's the largest of all the salmon and the most difficult to catch since it puts up a hefty fight.
The chinook is best caught during June to the later parts of July but can start appearing in early May. Commercial boats begin their run in July, so you can expect to see a brief drop in the run for a couple of weeks before it starts to rise again. The king prefers deeper sections of ecosystems, which are usually the middle of rivers. The most popular places to catch them would be the Kenai River, Kasilof River, Deshka River, Nushagak River, and Naknek River.
The Nushagak River sees one of the largest influx of king salmon around the globe, reaching up to 100,000 fish annually solely in the river. Some of the biggest kings can be caught here. On the other hand, the Naknek River travels down through the Bristol Bay Watershed and is noted for the thousand of kings that make its runs in June and July.
In the Kenai River, which is the most popular spot to go salmon fishing, it's a bit more difficult to catch kings, but it's the best river to land a trophy-sized fish. Serious anglers sometimes stay away from this river because of the dense populations of fish and other anglers. For those specifically targeting a chinook, the sheer number of fish makes it difficult to spot one, especially since it's in the middle of the river.
Another option would be the Kasilof River, located south of the Kenai, which has glacial waters fed from Tustumena Lake. While the chinook in this river is smaller, the numbers equally rival the Kenai's. Late spring is the start of the run here, with a second wave peaking in July and August. Towards the end of the migration, larger chinook can be found averaging 20-40 pounds.
It's best to go after the Chinook with spinning or casting tackle a few hours after the tide changes. High tides call for baits or lures such as herring or roe with a bobber. Low tides, on the other hand, are better with large and bright flies floated along with the current. The king is known to bite light, so keep a close watch on your fly.
Sockeye Salmon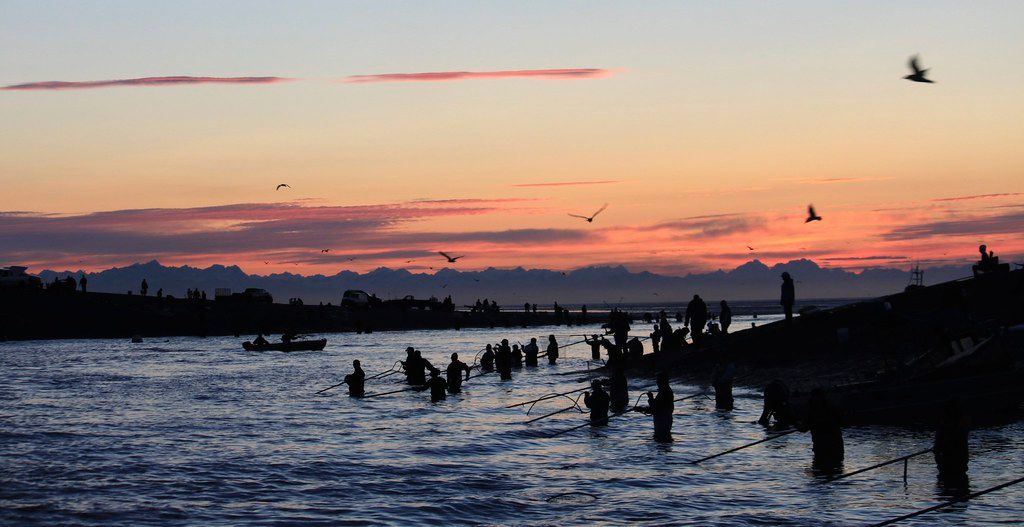 The sockeye salmon has gold-colored eyes and is highly prized for its flavor. It's both flavorful and plentiful in Alaskan waters, arriving in millions. Fly-fishing for the sockeye is competitive, and many anglers go to this state just to test their tackle against this salmon. They are best caught during mid-June until July, preferring to stick close to the shore in medium currents.
Averaging around 6-8 pounds, trophy sizes will be in the 11-pound and above range. The Kenai River, Russian River, Kasilof River, The Pasagshak River, Brooks River are known for sockeye.
From May to October, the sockeye is plentiful in Kenai River, most notably Soldotna Park, which is popular for its ease of access, gentle terrain, and shallower waters. Stepping in the river to fly fish is popular here, so make sure to bring your waders. There are times during the year when night fishing is allowed, and sockeye often swim closer to the shore when hooked, but they can be so plentiful they'll be swimming around your legs.
Brooks River may be hard to reach, but it is worth it for the number of sockeye you'll find. Hiring a charter may be necessary to reach this angler's paradise. The summer run peaks in July, and it's mostly catch-and-release fishing. The three-mile-long Pasagshak River is also a top breeding ground for sockeye, and some anglers seek the challenging part of the lower river, which has fluctuating tides in July and August.
Sockeye enters the Kasilof River and Bristol Bay sometime in June and remains until mid-July, the latter earning itself the nickname the "Red Salmon Capital of the World". They are smaller than what you may find in the Kenai, but live bait is allowed in this river.
This species is normally fished by flossing, which is when you lure the fish to bite the line and then manually set the hook to puncture the sockeye's mouth. What's tricky with this method is getting the weight right for both the line and hook to move at the bottom of the river equal to the speed of the current. Split shots and sink lines are commonly used along with leaders.
Leader length may vary and should adapt to the waters you're in. The Russian River, where sockeye is also plentiful, will require longer lengths between 18-24 inches because of its slim and swift waters. On the other hand, the Kenai River will need shorter lengths between 3-5 inches because of its deeper and broader. Any fly can be used as long as it's visible through the waters to track its positioning and movement.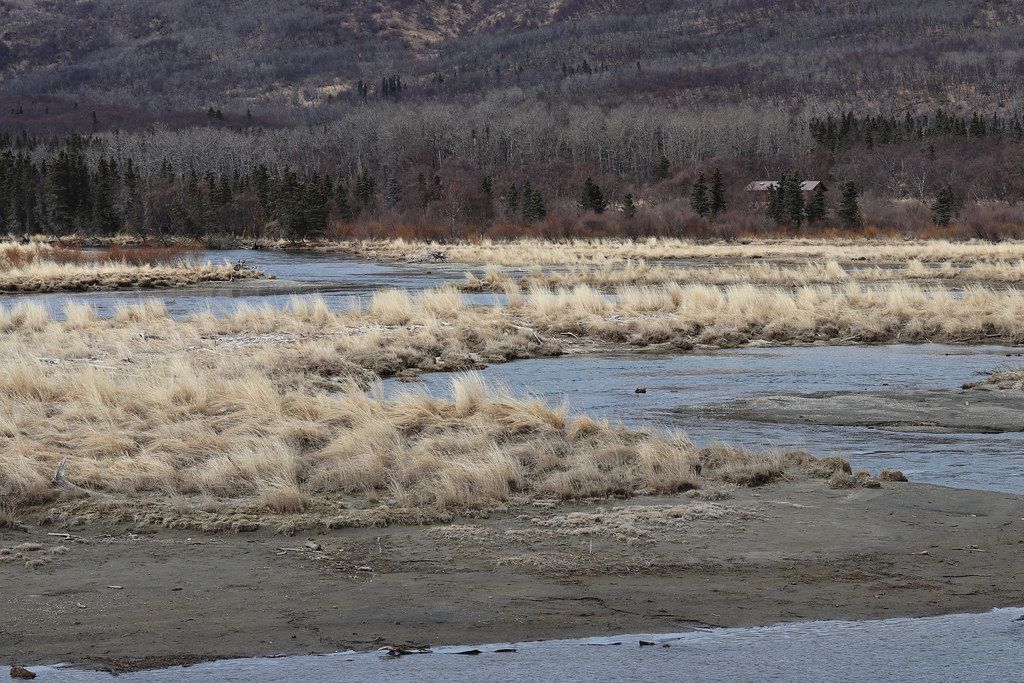 Coho (Silver) Salmon
While the king might be sought after for its size, the coho salmon or silver salmon is a favorite among anglers for its fight. It's aggressive, agile and acrobatically leaps out of the water. It will put on a great show trying to get loose from your hook.
From July to September, you can go after coho in shallow waters, and you'll find them in large aggregations. Look for smaller streams with low turbidity, around bends, and near trees where the current slows down. An average catch would be around 6 to 12 pounds in the streams, but you can find some in the oceans at around 30 pounds. The Deshka River sees a good salmon run and has a bag limit per day of three per person.
At the beginning of July and September, the Brooks River is a hidden gem with impressive numbers of coho salmon. It's strictly catch-and-release in this area, so come here for the sport and not for the takeaway fillets. What makes the Brooks River a great destination is that it also has several lodging options. Set in the Katmai National Park and Preserve, getting here may require the use of a plane.
The Willow Creek and State Recreation Area confluence is another favorite spot for silvers, about 60 miles north of Anchorage. August to September is the peak here before they move up the creek. Take note that this is one of the strictest regulated areas, so stay current on its regulations.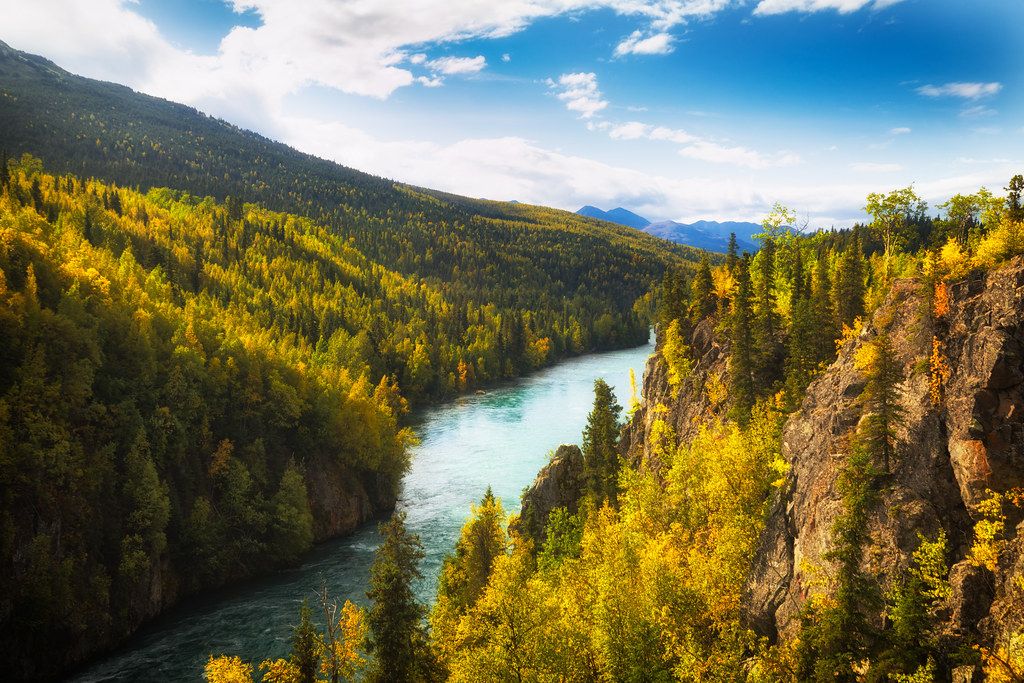 Pink Salmon
The pink salmon or humpback salmon is the smallest of the five and has a unique migration run. It returns only every other year, and in Alaska, that is on a year with an even number. Its run is in great numbers and lasts from July through August. Catching more than 50 pinks in a day is not uncommon for an average angler.
The humpy or humpback is locally prized because of its importance to commercial fisheries and the domestic economy. Averaging around 3-5 pounds and 18-30 inches long, these aggressive fish will strike readily on light spinners and flies. Kenai River is plentiful for pink salmon, particularly the area where this waterway merges with the Moose River.
In Ketchikan, all five salmon can be found, hence the moniker the "Salmon Capital of the World." However, pink salmon have the largest numbers in the local streams between late June and mid-October. Pink salmon are widely distributed during their run across most coastal regions, so anglers shouldn't have a problem finding them. They won't typically travel too far inland, but they prefer deeper holes when they're in the rivers.
Chum Salmon
The chum salmon often take a backseat even though they are the most commercially fished for their roe, but they can put up quite a fight. It's often called dog salmon because of its large teeth and is often dried and cured using traditional Alaskan methods. You can find it averaging around 10 pounds and 24-28 inches in length.
Chum salmon is caught on the coast from late June towards the end of August, often while wading in clearer, shallower sections of water with medium fishing tackle. Chum often prefers small coastal streams in shaded parts where the current slows down, or two rivers join together.
June and July in Bristol Bay are known to have good numbers of chum salmon. The confluence of Willow Creek and the State Recreation Area is a good spot for chum. Just like its relatives, it can be found where all other four species are, such Ketchikan, Kenai River, Kalsiof River, and Nushagak River.
A Final Word
The remote wilderness of Alaska presents some of the best angling spots, and it's highly suggested to hire a seasoned guide and help you fish within state laws. The clear, aqua-blue waters of Alaska are not only beautiful but can be highly addictive to any angler once they discover just how bountiful salmon and other species of fish are. Many of the popular rivers have multiple lodging options along the banks, making it easy for any angler to fish as soon as they wake up in the morning.