You know them. You love them. Whether it is a chinook or pink, salmon has always been a favorite game fish of many anglers since time immemorial. In the US, it remains a must-catch for every American angler. Not only is its meat delicious and healthy, but it also offers a challenge to every angler seeking to catch it.
Because of their value, one of the first questions asked by anglers looking for them is, "Where do I find them?" This article aims to provide anglers with the best places to catch salmon within the US, so you don't have to struggle researching where to find them yourself. After all, if you know where to find salmon, you can better prepare yourself for catching them.
Where to Catch Salmon in the US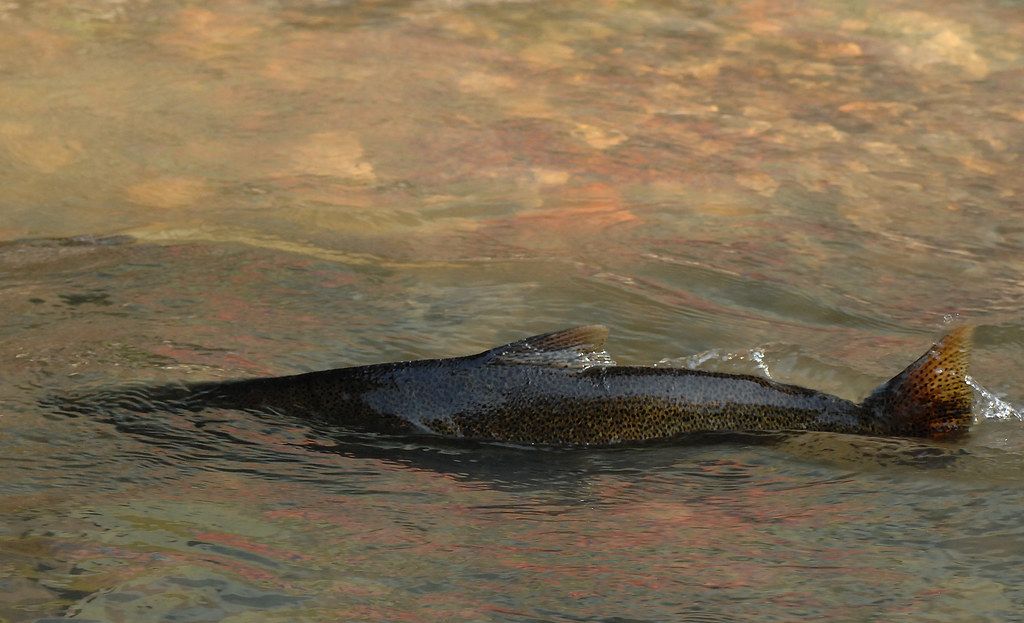 1.Lake Ontario, New York
Lake Ontario is a good place to go fishing for salmon, as chinook and coho salmon abound in its waters. Lake Ontario serves as the main waterway for the rest of the great lakes to the Atlantic Ocean. This means that salmon need to cross Lake Ontario on their way to their breeding grounds, making it a good spot to catch them in large numbers. The most popular salmon caught in its waters is the chinook salmon because of its large size and prized meat, but you can also find Atlantic and coho salmon. The best time to go salmon fishing here is from May until October.
2.Kenai River, Alaska
If there's one place that you should go salmon fishing in the US, it's Alaska. And no discussion of salmon fishing in Alaska would be complete without mentioning the Kenai River. This is because the river produces such large salmon sizes that the local government has a separate record for salmon caught there. Why a separate record, you may ask? Because Alaska gives a trophy certificate for huge salmon catches to anglers. For your catch to qualify for this certificate, it must weigh at least 50 pounds. But since 50-pound chinook salmon are abundant in that river, the standard was increased to 75 pounds. This should give you an idea how large the salmon are here. If you want to visit this river, May to August is the best time to go.
3.West Branch Penobscot River, Maine
Even though the population of Atlantic salmon has declined greatly in Maine, there are still areas where you can catch salmon. An area that an angler should particularly visit is the western branch of the Penobscot River. Book your trip there in advance because the area gets busy. Sometimes the lodgings in the area get fully booked so quickly that you'd have to reserve a spot two years in advance! An excellent spot to do flyfishing for salmon in the river is at Ripogenus Dam to Abol bridge. Remember to practice catch and release because you are only allowed to bring home one salmon. This helps preserve and increase the salmon's numbers in the area. The fishing season here is April to August.
4.Lake Oahe, South Dakota
Believe it or not, salmon can also be caught in the Midwest. Lake Oahe offers chinook salmon to anglers looking to catch these fish without going too far north. Although salmon is not native to the Lake's waters, it was introduced by the local government to provide additional game fish. To acclimate salmon in the lake, the Whitlock Bay Spawning Station was built to keep salmon numbers in the lake. Winter is the best time to catch salmon here, but large salmon can also be caught in its waters during the summer months.
5.Bristol Bay, Alaska
Home to the largest run of sockeye salmon in the world, it would be impossible for us not to include Bristol Bay in our list. The area is not easily accessible though. You would have to get on a plane to get there. If you're up for the challenge, you'll be greatly rewarded by a huge number of sockeye, chinook, and coho salmon. The Kvichack, Naknek, and Togiak rivers all flow through the bay, which are all prime spots for catching salmon. The best time to go here if you want to make the most of your trip is from June to September. While you're here, you might like to go to the Kenai River as well, so that you can make the most of your Alaskan salmon fishing experience.