St. Petersburg Fishing
St. Petersburg is a fantastic place to fish because of its location on its own peninsula. There's always hot saltwater fishing somewhere nearby with the Gulf of Mexico to the west and Tampa Bay to the east. Whether flats fishing in the Bay or traveling way offshore to go deep sea fishing for grouper and snapper, fishing in St. Petersburg is consistently excellent.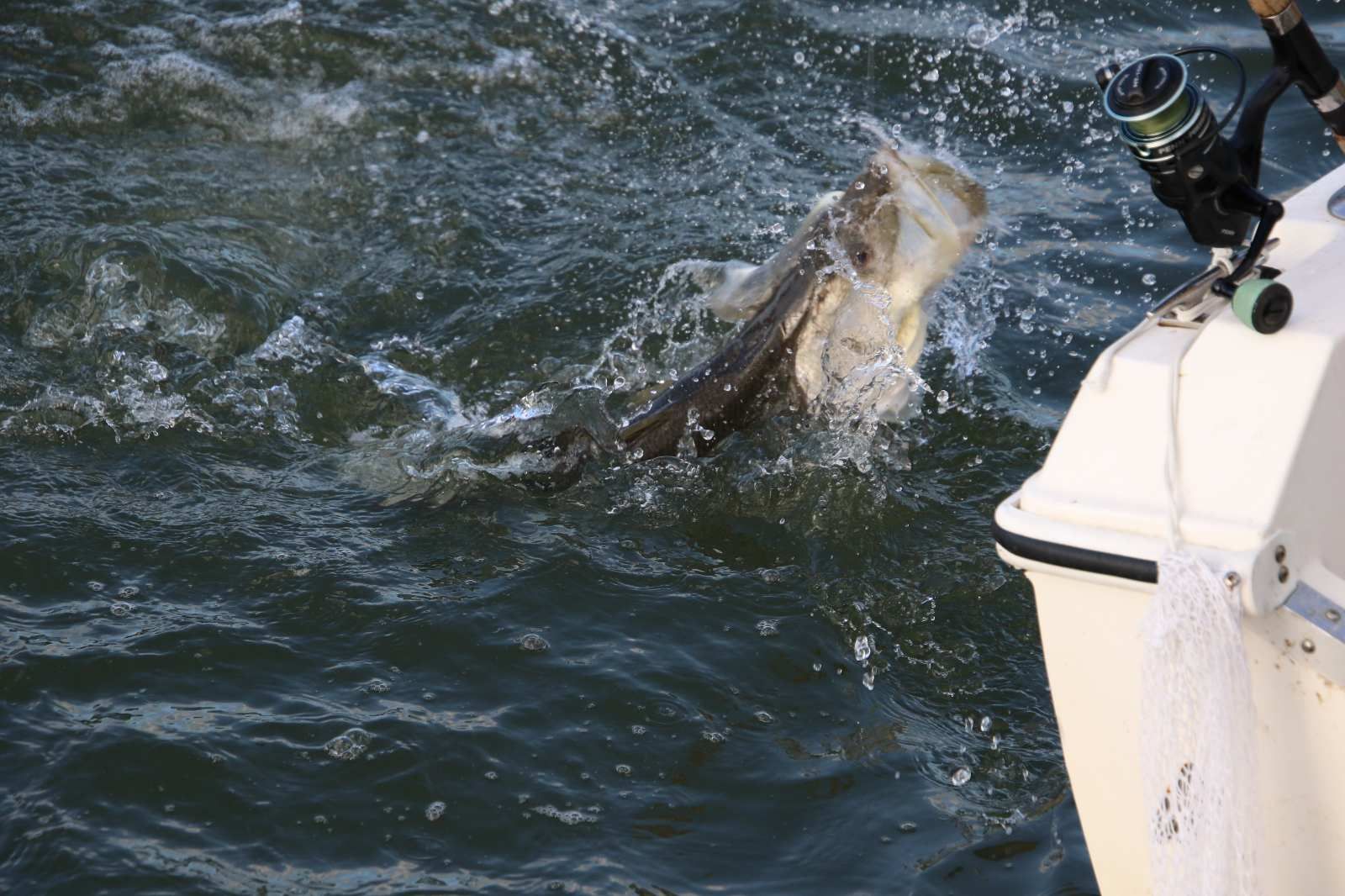 Tampa Bay is Florida's largest open-water estuary. Covering over 400 square miles, it holds an incredibly diverse ecosystem of over 200 species of fish. The classic inshore fishing Florida favorites of snook, tarpon, redfish, and speckled trout can all inhabit the vast network of grass flats and backcountry mangrove systems, in addition to residential canals, docks, and bridges. All the natural structure found in the Bay has made it the historical home of thousands of game fish, and all the artificial man-made structure has only increased the fishability. Launching out of St. Petersburg gives you unparalleled access to Tampa Bay's one-of-a-kind fishery.
St. Pete beach always heats up during the spring. King mackerel, Spanish mackerel, cobia, and eventually tarpon all feast as close as within a mile from shore, making for some fantastic fishing. King mackerel, or kingfish, are one of St. Petersburg's most targeted game fish, and there are two annual "King of the Beach" kingfish tournaments each year: one in the fall and one in the spring. With over $225,000 in prizes, the King of the Beach tournament is organized and hosted by the Old Salt Fishing Foundation. This Madeira Beach nonprofit has donated over one million dollars to regional charities over the past decade.
St. Petersburg is the perfect locale to take advantage of the fall and spring kingfish runs. These drag-peeling specimens can be over fifty pounds, and they're well known for their enjoyable, hard fights. Back in the 1970s, the kingfish population was immeasurable. It was so great that in 1978, a fleet of opportunistic commercial captains in Florida Bay, north of the keys, surrounded a school with miles of netting. It only took about two hours to fill every boat to max capacity. Five boats even sank because they had greedily taken way too many fish. Many captains had to cut their nets loose, allowing thousands of kingfish to die trapped at the bottom of Florida Bay.
With conservation measures like a bag limit for recreational anglers, kingfish have come a long way back. While the kingfish run isn't nearly as productive to fish as it was decades ago, it's still incredible fishing, and great fish are caught out of St. Petersburg and Tampa Bay each season when the kingfish run. Experienced St. Petersburg fishing captains consistently take advantage of this natural phenomenon that occurs twice a year. As a result, St. Petersburg charter boats are always in high demand around the King of the Beach tournament dates.
Some anglers have made the claim that the Gulf of Mexico is the grouper fishing capital of the world. Excellent deep sea fishing is certainly a benefit of visiting St. Petersburg. Offshore, there are all sorts of reefs and wrecks that make the perfect habitat for Goliath grouper, red grouper, and gag grouper. Red snapper and gray snapper are also frequently targeted when bottom fishing. Fishing within ten miles of the shoreline can certainly be productive, but it sometimes takes a longer run of over fifty miles to reach the best ledges, structure, and honey holes where you have the most consistent success targeting monsters. When venturing that far offshore on a deep sea fishing adventure, it can be best to go with a US Coast Guard certified captain to ensure a safe and fun experience. There are plenty of St. Petersburg charter captains who fit the bill!
St. Petersburg Weather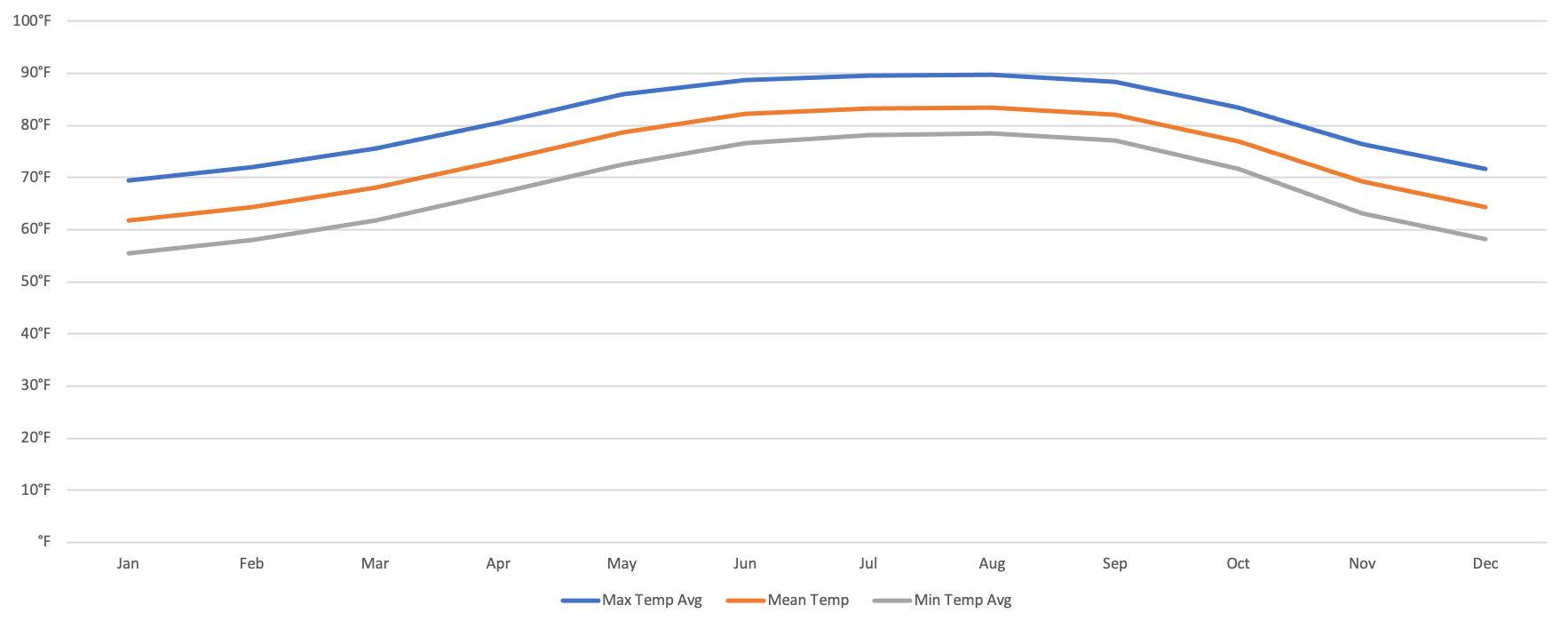 Top 10 Fish Species in St. Petersburg, Florida:
The top 10 fish species you'll catch in St. Petersburg are tarpon, redfish, snook, kingfish, spotted sea-trout, grouper, snapper, cobia, jacks, and sharks.
St. Petersburg Fishing Tips
St. Petersburg and the surrounding area offer plenty of opportunities to catch fish. Fort Desoto Park is a great place to start, providing access to both the Gulf of Mexico and Tampa Bay. There are two piers, one that stretches one thousand feet into the Gulf and one that stretches five hundred feet into the Bay. From the Gulf Pier, you can catch snook, flounder, Spanish mackerel, sharks, and a whole lot more. From the Bay Pier, you can catch redfish, permit, trout, and even the occasional tarpon!
There aren't very many locations in the world where there are more or bigger tarpon than in Tampa Bay. Here, you can catch tarpon year-round, but the best time of year for tarpon fishing is definitely May to June. That's when tens of thousands of giant spawning tarpon move in! During this time, the average migrating tarpon can be nearly one hundred pounds, and it's possible to catch a tarpon over two hundred pounds pushing two-fifty. It's truly a special time in a unique tarpon fishery! Anna Maria Island is in the middle of the hot zone in the Bay, and its features attract spawning tarpon. On the north side is Bean Point Pass, famous for the thousands of tarpon that pack in during the peak of the migration each year. To the south is Longboat Pass, another tarpon feeding ground. North of Anna Maria Island are the shallow flats of Passage Key, where you have the once-in-a-lifetime opportunity to catch a tarpon sight fishing in the clear water. Passage Key is a particularly well-liked fly fishing location.
Further north, Egmont Key is another great spot if you're looking for Tampa Bay tarpon. The north pass is the shipping channel, with depths over 50 ft and a hole that's 90 ft deep. The southwest passage has some great edges, where the fish usually swim right along the drop-off from the flats. Anglers frequently catch tarpon over one hundred pounds here as well. On the outgoing tide, crabs are the most popular bait, but you can use anything from mullet to cut bait. When the tarpon are lazy, cut bait like greenbacks can sometimes be effective, and you might be the only one catching in a crowd when everyone else is throwing only crabs.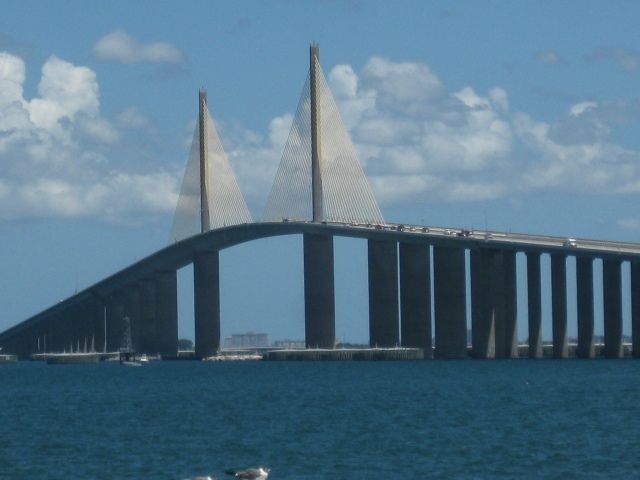 You can also find resident tarpon year-round. While these fish are typically smaller, closer to thirty pounds, a triple-digit fish is always a possibility pretty much anywhere you drop a line. The Hillsborough River, Alafia River, Big Manatee River, and Little Manatee River all hold tarpon year-round. Of course, the large bridges are popular tarpon fishing spots year-round as well. The Sunshine Skyway Bridge is the most productive. Boat basins and even residential canals hold smaller tarpon, too. These fish are challenging to catch, though, even when you know the hotspots. A small group of elite captains a high percentage of the tarpon caught every year in the Bay. For the best odds at hooking up with a giant, it always helps to book a charter. St. Petersburg charter fishing has attracted many of the top tarpon captains in the world, so you can't go wrong.
For snook, it all depends on the time of year. Snook often cruise the flats, but the mangroves, passes, bridges and docks all hold large numbers of snook as well. When it's hottest out, it's crucial to beat the heat and target snook early in the morning or at night. Saint Pete Beach and the canals and islands around Tierra Verde always hold lots of fish. Tarpon Key is a great spot, and it's a good idea to focus on the oyster bars that are hidden when it's high tide. Spring and early summer is when snook fishing is best in St. Petersburg, and during these months, you can pretty much pull up to any mangroves that look good and find fish. You should chum up the area and fish live bait.
Like snook, redfish also hang around oyster bars, mangrove shorelines, grass flats, and docks. New anglers fishing the Bay should focus on docks since you can cover lots of ground that way. If a redfish doesn't bite within the first five minutes after you've tossed your bait under the dock, you know to move on. The best live redfish baits are shrimp and whitebait (pilchards), and mullet are a great option if you're using cut bait. The best time to fish the docks is two hours before and after high tide. Redfish love oyster bars because they're filled with black crabs (a favorite snack). Once the water rises above the oyster bar at high tide, you should cast your baits between the oysters and the seagrass. At low tide, redfish will stack in the holes and depressions of the grass flats, and you can toss weighted baits into the holes you see on your sonar. Low tide also means tailing redfish on the flats, when unweighted shrimp is a productive bait choice.
The best fishing of the kingfish run occurs when the water temperature is in the low 70s. A slow troll through areas with bait is the tried and true method for catching kingfish. They love blue runners, but you can also catch kings on jigs, spoons, plugs, and other live or cut bait. When you're fishing for kingfish, it's crucial to have a solid leader because of their razor-sharp teeth.
You don't have to go out too far to take advantage of St. Petersburg's grouper and snapper fishing. There's a good rock reef bottom and lots of big drop-offs not too far from shore. It's best to fish shallow in the colder winter months, while during the heat of summer, you'll need to go further offshore and fish deeper. Offshore in the Gulf, bottom fishing with live or cut bait is most common, but trolling is very effective in the winter too.
St. Petersburg Seasonal Fishing
In St. Petersburg, fishing is a year-round affair, and there are always St. Petersburg fishing charters running. Tarpon fishing is best from March to October, with the peak season from April to July. Different snapper and grouper species are available to catch during different seasons, but there is always hot bottom fishing. The fall and spring runs mean those are the best times to target kingfish. Redfish can be caught year-round, and snook fishing is best in the spring to early summer.
St. Petersburg Fishing Spots:
Tampa Bay
Old Tampa Bay
Hillsborough Bay
Sarasota Bay
Boca Ciega Bay
Passage Key Inlet
Hillsborough River
Alafia River
Little Manatee River
Big Manatee River
Bunces Pass
St. Petersburg Fish Species Seasonality: