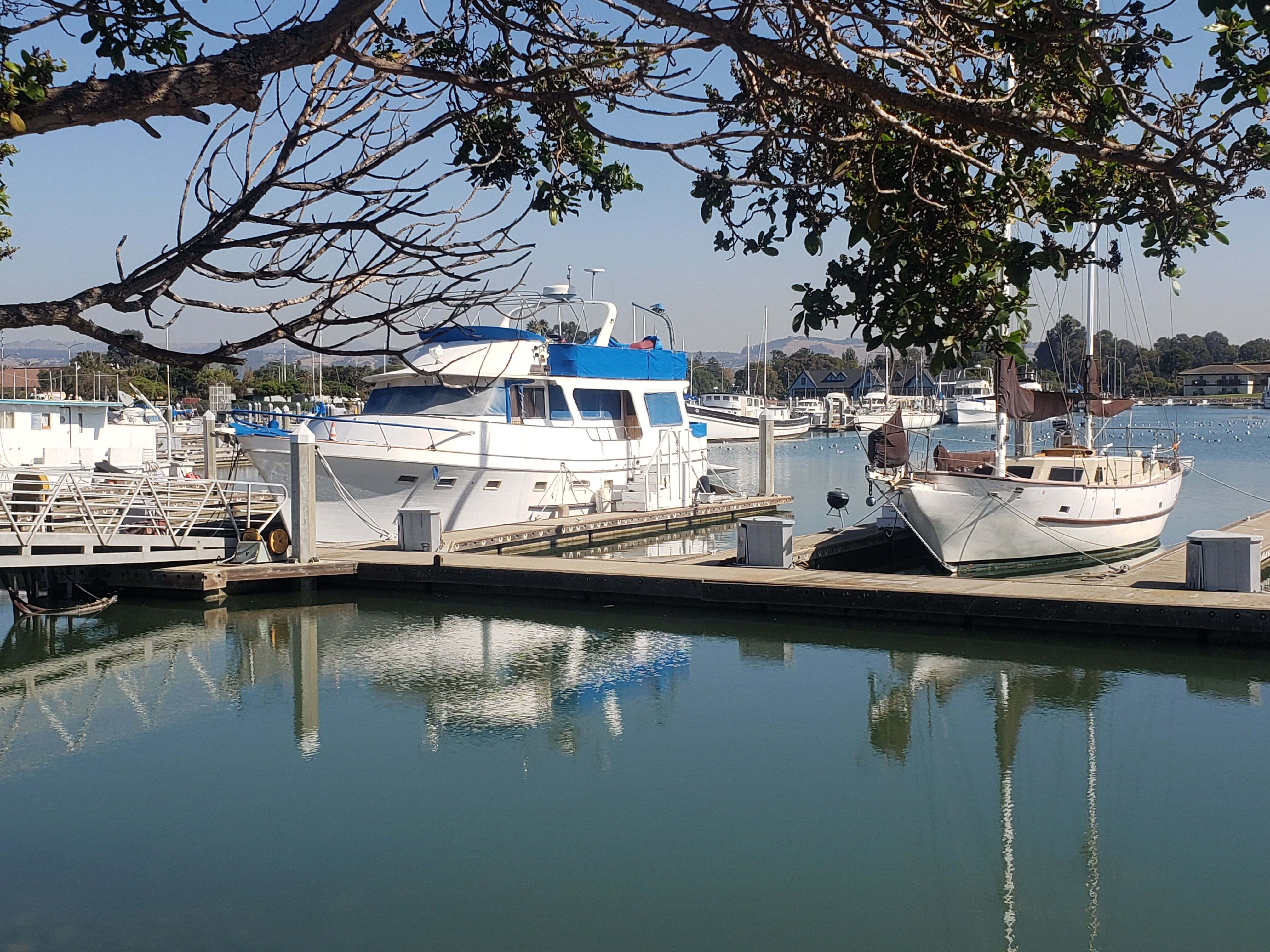 San Leandro Fishing
San Leandro encompasses different water bodies, including San Leandro Creek that connects San Leandro Reservoir and Lake Chabot, which then drains into San Leandro Bay (a greater area of San Francisco Bay), making this town an abode of a broad range of fish species. With this combination of freshwater and saltwater bodies surrounding San Leandro, fishing opportunities are abundant here.
On the east side of San Leandro lies Lake Chabot, which is a 315-acre man-made lake built for East Bay's primary source of water. It is stocked with channel catfish and rainbow trout, and fishing here is available throughout the year. To catch these species, find a good spot either on the shore or on the boat with enough space to cast your weighted rig as these fish love to forage underwater, especially during warmer seasons.
Fishing in this area is very convenient because of the surrounding amenities such as Lake Chabot Regional Park and Lake Chabot Marina Cafe that has a bait and tackle shop as well as boat and canoe rentals. This makes this location ideal for family outings and to make kids try their first fishing experience. Before coming, just make sure to secure a fishing license and permit and check the regulations in the area.
Home also to rainbow trout is San Leandro Creek, the primary spawning area for this species. Other native fish, including three-spined stickleback, Sacramento sucker, and prickly sculpin can also be found here. Catching these bottom-dwelling species does not necessarily require fancy gear. Take anything from light to medium spinning tackle attached with a rig that can reach the bottom.
An even wider fishing opportunity can be found west of San Leandro, facing the San Francisco Bay, which contains water from brackish to saltwater. Whether you're fishing along the coast, from a boat, or from piers, the bay offers an astounding angling experience. Along the San Leandro Marina Pier, you'll be able to catch native fish such as sculpins, small perch, and jacksmelt that dwell on the muddy, shallow areas. This makes high tide a better condition for fishing here. Other species that can be seldom caught here are striped bass, leopard shark, and shiner perch—the same fish species found in San Leandro Bay, a bay situated east of Oakland International Airport and Bay Farm Island.
Fishing in these areas may be slow, but the area is strategically near other recreational facilities such as golf courses, Shoreline Trail, and parks, so you will not run out of activities. And since it is near the Oakland International Airport, you will enjoy watching some descending planes crossing above while you wait for your catch.
Depending on your mood and preference, different fishing techniques are available here. Try pier fishing or surf fishing for more convenience and a day filled with relaxation and fun. Aside from this, pier and surf fishing only require basic gear. Just cast a line from on the shore, and you'll end with a catch. If you're up for more challenges and want to catch trophy-size fish such as chinook salmon, California flounder, white sturgeon, brown rockfish, and yellowfin tuna, rent a boat or fishing charter and go deep-sea fishing. It can be very challenging, but you'll have a great chance to hook your target fish with the help of a professional guide. You will not have to worry also of the proper equipment and tackle because the fishing charter service normally provides these.
Top 10 Fish Species in San Leandro, CA
The top 10 fish species in San Leandro are channel catfish, rainbow trout, striped bass, leopard shark, shiner perch, Chinook salmon, California flounder, white sturgeon, brown rockfish, and yellowfin tuna.