Sandwich Fishing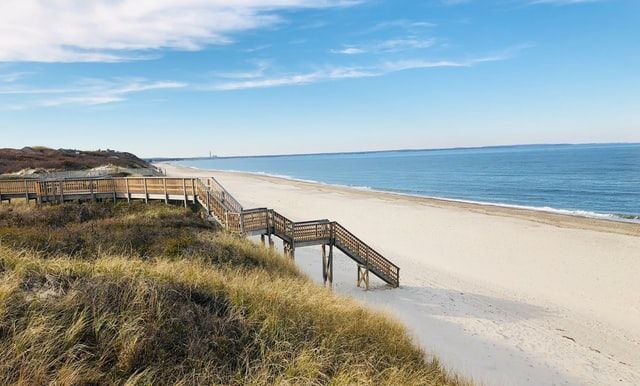 Sandwiched between two waterways, Sandwich has plenty of fish for anglers to choose from. Most of the prize fish in Sandwich are saltwater fish such as the striped bass, cod, haddock, tuna, and even sharks can be caught in these waters. If you're looking for other kinds of fish, the Cape Cod Canal provides opportunities to catch striped bass, flounder, bluefish, tautog, sea bass, and mackerel.
One of the most popular fishing spots is the Sandwich Marina, particularly its bulkhead area. Other spots on the shore where you can fish are the Drunken Seal Restaurant Beachfront, the Town Neck Beach to Old Harbor, the Old Harbor, and the mouth and inside of Scorton Creek.
Some of the fishing methods used in Sandwich are inshore, offshore, and nearshore fishing, as well as shore fishing, kayak fishing, and fishing on a party boat. Cape Cod Canal is the most popular shore fishing destination in the area, particularly Scusset Harbor in Sandwich. Kayak fishing in Cape Cod is a fun way for anglers to catch many fish in the area due to its size and weight. It can reach the flats and shallower parts of the Canal with little difficulty. And of course, you can also charter a fishing boat if that's what you prefer for your fishing trip.
No discussion on the fishing experience in Sandwich would be complete without the cod. This is the fish that gave the Cape its name, and with good reason. Cod is one of the area's main attractions, and anglers can fish them throughout the year. Why are cod so popular? Well, its delicious meat is prized everywhere. Unfortunately, being a prized fish meant that the population of cod have dwindled significantly and are now under threat from extinction. Because of this, it is important to catch only the amount you can consume so as not to waste this precious fish.
Another popular fish caught in Sandwich is the haddock. This fish is easy enough to catch; thus, it is popular with new anglers. Although they are best caught during May and June, the haddock is common all year round.
One of the most commonly caught fish in the area is the striped bass. This fish used to suffer from overfishing back in the 20th century but has now recovered, thanks to the strict regulations on how many can be caught. This fish is so common that you can set yourself on the beach and do fly fishing to catch them. You can also do slow trolling in Cape Cod's deeper waters. If you are looking to catch this fish, remember only to catch what you need, so learning how to do catch and release is important if you want to catch plenty of striped bass.
Another great attraction in the area is the bluefin tuna. This is the biggest species of tuna, and catching one is both a great challenge and a reward for anglers. This tuna is highly sought after so expect fierce competition from other anglers, especially when you seek them out in the summer because they are most common in the Cod Canal during these times. The method used to catch this fish is jigging deep in the water to lure it out. Be prepared to hold fast, though, as this fish will try to drag you into the water if you're not prepared.
If you're looking for a trophy fish to brag to your friends, then you can also head into the area to catch some sharks. There are plenty of shark species that visit the area. If you prefer nearshore fishing, you can capture porbeagle sharks, while if you go to Sandwich from June to October, you can catch thresher sharks. But for those who want a challenge, you can hunt for blue and mako sharks at the height of summer.
Top 5 Fishing Spots in Sandwich
Sandwich Marina
Scusset Harbor
The Drunken Seal Restaurant Beachfront
Cape Cod Bay
Stellwagen Bank
Top 10 Fish Species in Sandwich, MA
The top 10 fish species in Sandwich, MA are the cod, striped bass, haddock, bluefin tuna, bluefish, tautog, flounder, mackerel, porbeagle shark, and sea bass.