Fishing is more than a lifestyle for anglers in the US; it is both an adventure and a vocation. With every bait cast and lure reeled in, an American angler bathes in a hundredfold adrenaline rush.
Imagine the rush when you try and book your next angling event in the world's toughest places to fish. Do you think you can survive trailing across the Amazon? What about shark-infested waters? What can you say about fishing in zero-degree waters? What about steep, rocky ledges at least 50 feet from the shore?
If you said "Yes!" without a flinch to any of the questions above, then this list is yours to read and accept as a challenge. Check out our guide to the 10 most thrilling places to fish. Fair warning: fish are not the only things that bite in the following places:
1. Congo River Basin: Creeping through the Black Snake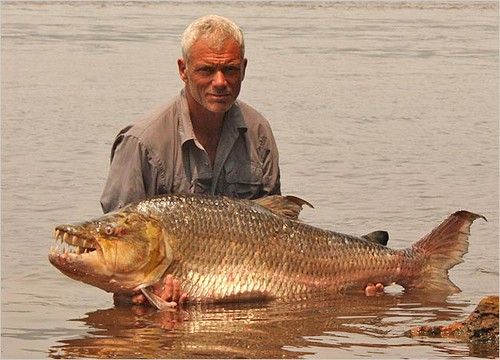 The Congo River, being the world's second-largest river basin next to the Amazon, is a force to reckon with. With its snake-like, immense course, it would take one half a year to exit the river and into the Atlantic Ocean. It is a place immortalized in fiction and remains legendary for the wide range of wild flora and fauna and other bizarre, even life-threatening adventures it offers. The Congo River Basin is home to one of the most difficult fish to catch: the Goliath tigerfish. This freshwater fish is a smart predator that rips any bait with its razor-sharp teeth; it is deemed harmful to humans.
2. Arctic Ocean: The Little Frozen Ocean
Even though it covers around 6 million square miles, the Arctic Ocean takes the title of being the world's smallest ocean. Still, this frozen body of water holds more promise and challenges than it looks. This harsh environment has made and unmade civilizations that tried to survive and thrive in its icy coldness. Fishing, which remains the major means of livelihood here, is tougher than what the movies show. In particular, the Arctic Ocean is known for its elusive, hard-to-get fish, the Arctic char, that considers the frozen-like waters of the ocean its habitat.
3. The Red Triangle: Where Sharks Tread Not So Lightly
The Red Triangle perhaps deserves its ominous name with the several Great White Shark attacks in the area covering 40 percent of the overall statistics. For adrenaline junkies who are brave enough to cast baits in shark-infested waters, fishing from the Red Triangle is definitely worth a try if you are willing to risk a limb or two. On the bright side, this area has tons and tons of diverse fish species waiting to be lured in.
4. Puerto de la Cruz, Tenerife, Spain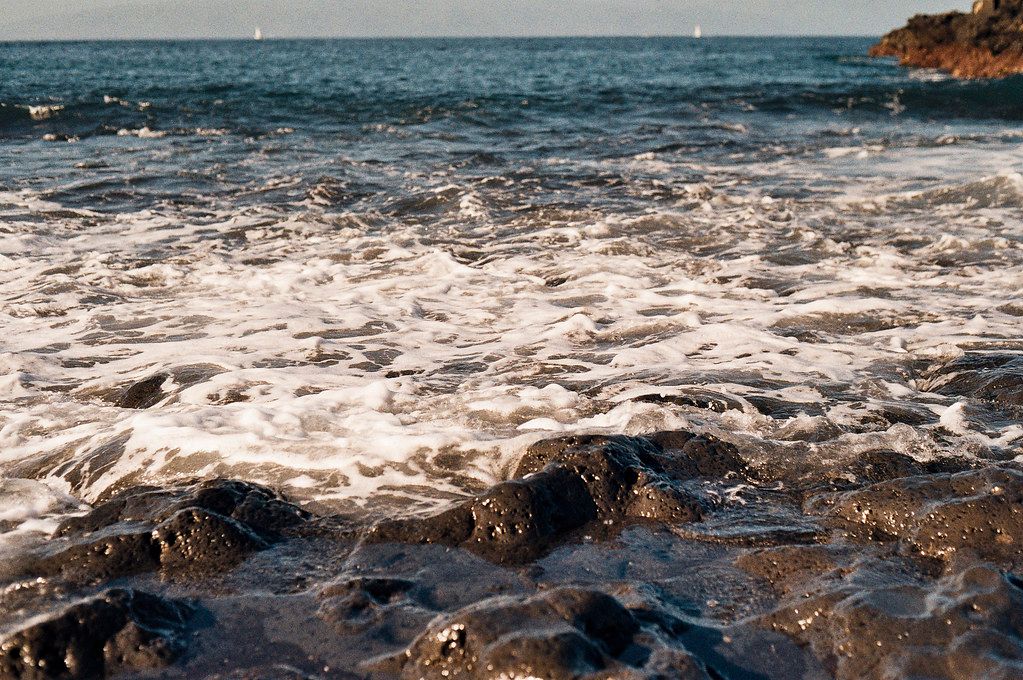 Many love songs have been written about the beauty of the Tenerife Sea. However, this natural formation with its rocky ledges may be deadly. Think of fly rod fishing from a very narrow and rocky wall. Imagine watching giant, deadly waves crashing over the rocks ready to hit you. However, if deep (and dangerous) fishing is your thing, then Puerto de la Cruz in Tenerife, Spain is a good hub for marlin, tuna, and sharks.
5. Gulf of Alaska: Engulfing You in Icy Waves
Famous for its appearance in Discovery Channel's Deadliest Catch, the Gulf of Alaska is certainly a treacherous place to do saltwater fishing. It, however, offers multitudes of salmon. If you are looking for peaceful, angler-friendly waters, then this gulf may not be for you. The Gulf of Alaska has slippery surfaces, rough waves, raging storms, and bone-chilling waters.
6. Randwick, New South Wales, Australia: Wicked Rocky Crags
Rock fishing is definitely an exhilarating angling experience. If you are the kind who gets high from fishing on rocky crags and outcroppings far into the sea, then booking a flight to Australia might be worth the money, time, and risk. Randwick in New South Wales is considered the most dangerous place to rockfish from, recording at least one death every month. If you are eyeing trout, tuna, and salmon, then this place might just be the place for you.
7. Devil's Hole, New York: Not Alice's Rabbithole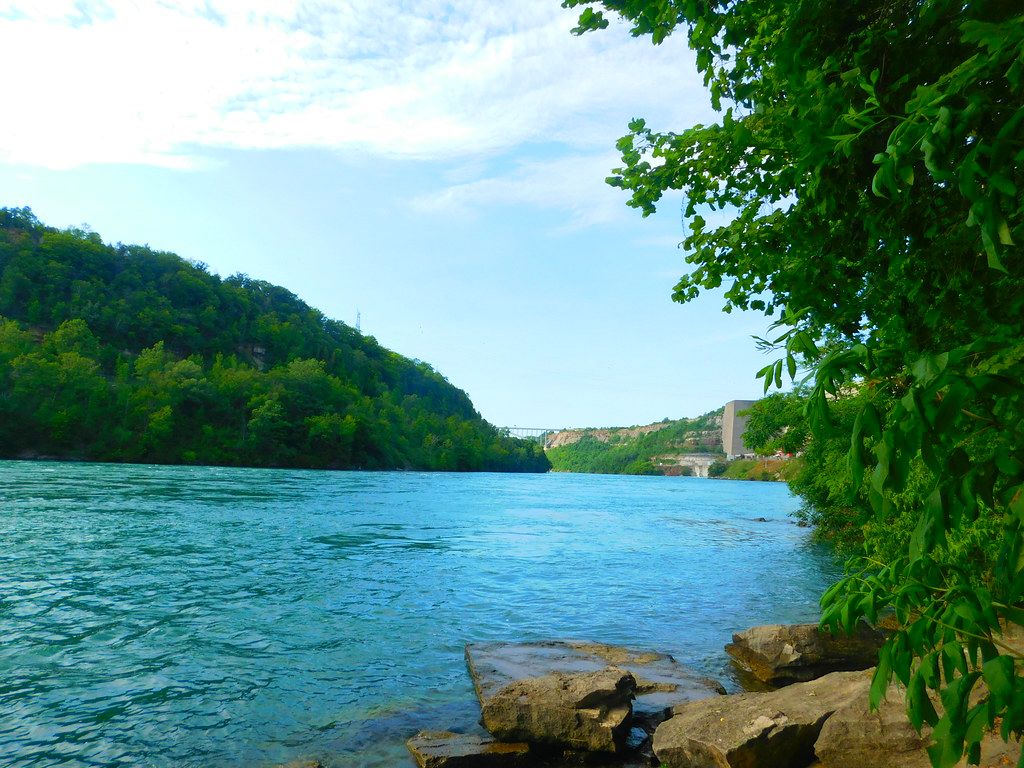 Found just below the breathtaking Niagara Falls, the Devil's Hole is one you would never want to jump right into. Imagine being Odysseus or one of his men choosing between two evils: rushing currents or whirlpools. Despite its murderous rapids, the Devil's Hole is rich in various fish, but the most famous is the Devil's Hole pupfish, dubbed as the world's rarest fish.
8. Timassinine's Rivage, Morocco: Watch Your Turn
Full of many turns, rocks, drops, and confusing cliffs, Timassinine Rivage in Morocco is another tough place to fish in this world. It can send anglers some euphoria and some death rush with its uneven paths and extreme waves.
9. Hazard Rock, Rhode Island, US: A Real Hazard
Hazard Rock lives up to its name. It does not have many caution signals, but it probably should have, especially because of its highly deceptive entrances to underwater caves, which leads to uncertain areas. If you are looking for stripers and giant fish, this hazardous place is perfect for you.
10. Sierra Leone: River of Scares and Scarcity
Paddling their canoe (called a Kru), fishermen in Sierra Leone compete with the forces of nature to feed their families. This waterbody used to be a bountiful resource, but now the people's occupation and lives are threatened because of the scarcity of fish population. Catfish, silversides, mudfish, shad, pike, and carp used to be abundant in Sierra Leone.