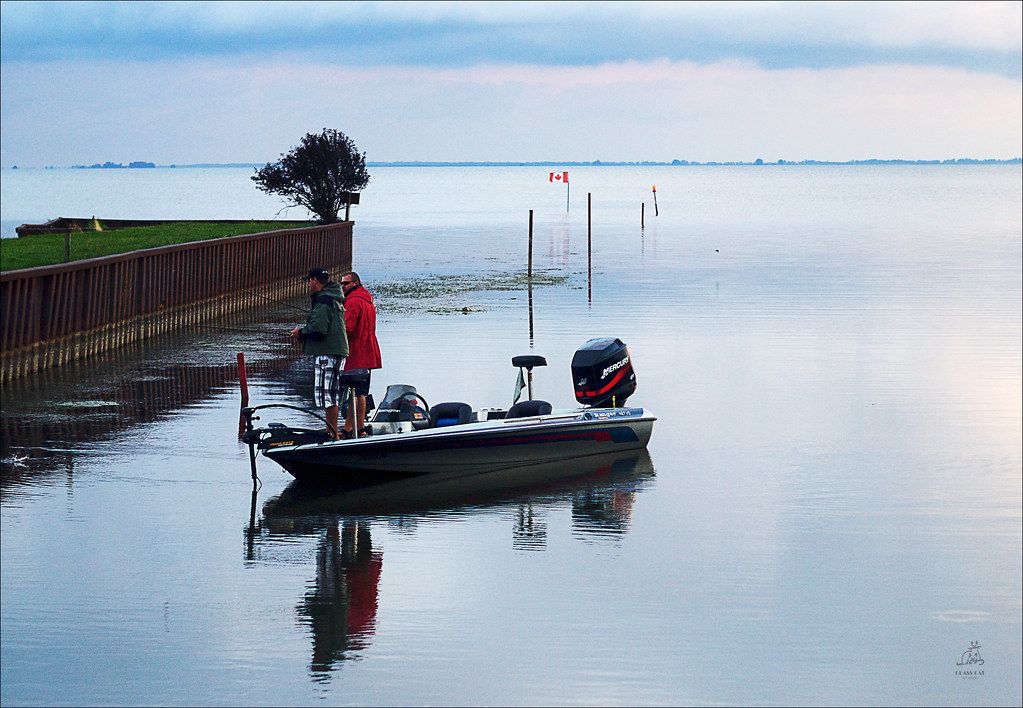 One in five Americans identifies himself as an angler. Unarguably, fishing -- especially for recreational purposes -- is one of the few activities that do not discriminate in terms of age, gender, ethnicity, and even economic background, making it a lovable activity to all kinds of people. Surrounded by rich bodies of water and blessed with thousands of lakes, the US is a replete source of fishing opportunities.
Now, when you talk about fishing in America, you think of the most popular game fish there is: bass.
So, what's with all this obsession with bass?
Unpredictable, aggressive, resilient fighters -- these words sum up why this widely distributed game fish is so popular among anglers, particularly recreational ones. Bass basically bite any type of lure and can adapt to any kind of environment, making its population stable to the joy of every American angler.
Though bass may not be the largest, tastiest, and prettiest freshwater fish out there, committed anglers love this fish for being quite challenging yet not impossible to catch. Bass fishing has, in fact, become a lifestyle to many Americans to the point that many tournaments are held every year dedicated to catching as many bass as one can.
So, if you are one of those anglers out there who think that bass are the most enjoyable species to catch, then check out our list.
15 Best Places in the US to Catch Bass
Sam Rayburn Reservoir, Texas
Ranking third in terms of monstrous tournament hauls, this top-ranked bass fishery in the US offers the most bass varieties. All year-round, you can capture boatsful of Hybrid striped, spotted, white, yellow, and largemouth Bass here.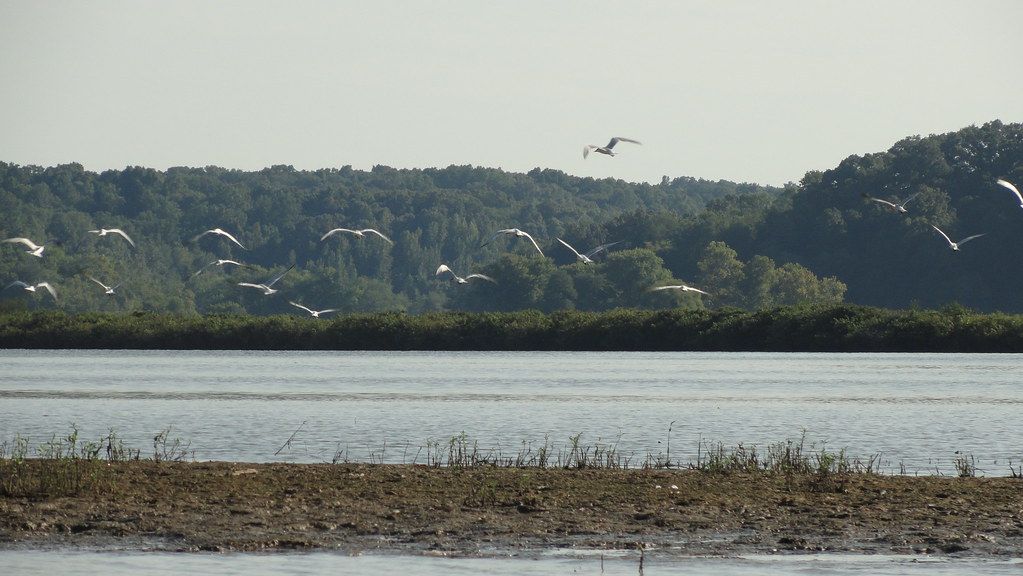 Lake Barkley, Kentucky
Offering numerous (trophy!) species of bass (striped, yellow, white, spotted, largemouth, and smallmouth), this reservoir is consistently one of the top fishing lakes for bass. The best time to fish bass here is spring.
Toledo Bend Reservoir, Louisiana
Twice named as the best source of Bass in the US, this 65-mile-long lake along Texas' border is known for year-round bass fishing. It offers largemouth, striped, spotted, yellow, and white bass.
(Upper) Chesapeake Bay, Maryland
Spanning 64,000 miles, this bay's tidal waters are home to an abundant population of smallmouth and largemouth bass in spring and summer.
Millwood Lake, Arkansas
Boasting an 83% fishing success rate, this lake is friendly to those who have just started learning to fish. Known for largemouth, spotted, striped, and white bass, this lake has so much to offer throughout the year.
Lake St. Clair, Michigan
If you seek some trophy smallmouth bass, then this lake is best for you. You can find not only smallmouth but also rock, white, and largemouth bass here from spring until fall.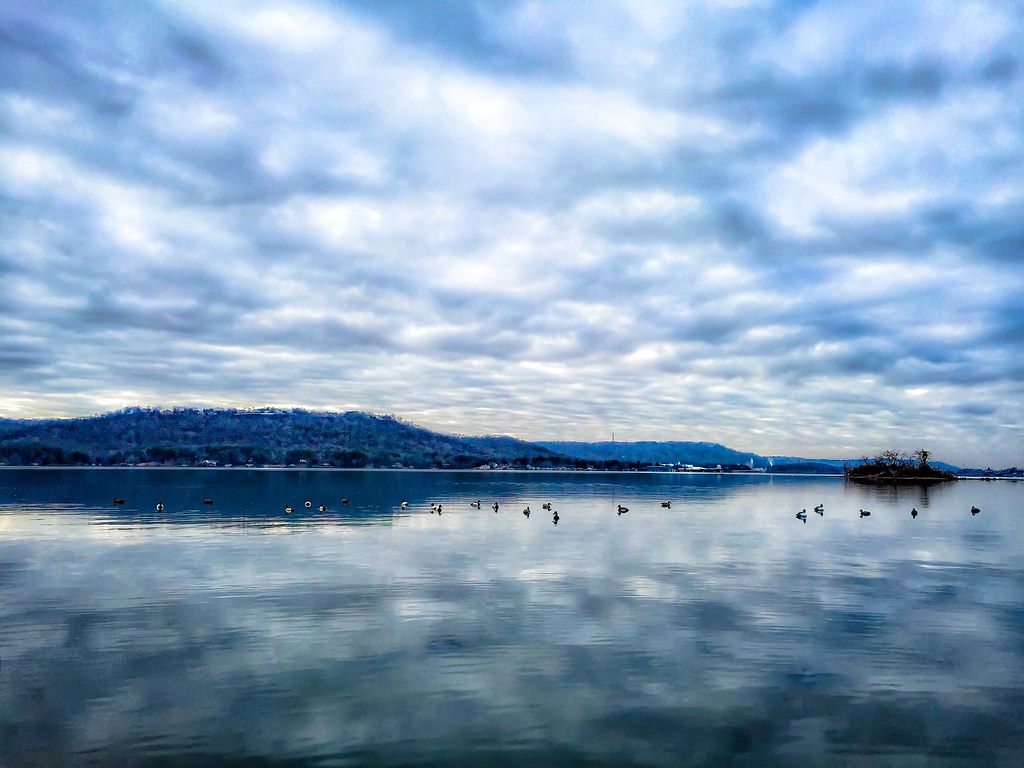 Lake Guntersville, Alabama
You can typically catch Bass here throughout the year. This spot is famous for the largemouth, spotted, and smallmouth bass. This place is adjudged the second bass lake for bass fishing in 2019.
Clear Lake, California
Believed to be the oldest natural freshwater lake in North America, this body of water is the major source of largemouth bass available the whole year.
Lake Havasu, Arizona
With almost 3 million visitors a year, this lake is known for fishing smallmouth bass. You can find that species, as well as striped and largemouth bass, in this body of water all year-round.
Lums Pond, Delaware
If you want to cast a line from banks or boats, this is the best fishing lake in Delaware for you. Despite its 'diminutive' name, this 200-acre impoundment is actually the largest lake in this state. You can catch striped and largemouth bass here during spring and summer.
St. John's River, Florida
Known for its 30-pounder Bass during annual tournaments, this river is labeled the top bass fishery in Florida. At any time of the year, you can reel in some striped and largemouth from here.
Lake Wilson, Hawaii
Contrary to beliefs that Bass do not thrive in tropical areas, this 400-acre reservoir offers smallmouth, largemouth, and peacock bass to anglers who fish from kayaks and canoes during spring and summer. Note, however, that this is a "catch-and-release" lake for the bass species.
Lake of the Ozarks, Missouri
Known as a top lake resort destination, this 57,000 acres of water is known for its record-breaking Bass. It offers white, spotted, and largemouth bass from spring to fall.
Patoka Lake, Indiana
Dubbed as the best lake for bass tournaments in this state, Patoka Lake is home to abundant populations of white, striped, and largemouth bass, especially during spring and summer.
Mille Lacs Lake, Minnesota
One of the top five best lakes for Bass fishing, this 132,000-acre body of water offers rock, smallmouth, and largemouth bass available from spring until fall.