Barnstable Fishing: A Cape Cod Hotspot
For a place practically surrounded by water—from Cape Cod Bay to the north, Nantucket Sound to the south, the North Atlantic to the east, and the smaller bays, estuaries, lakes, and marshes in between— it's not surprising that Barnstable's most popular activity is fishing. In fact, sport fishing isn't just a hobby here but a way of life, and many charter captains, fishing guides, and commercial anglers make their living on the water. And whether you're an experienced or beginner angler, fishing in Barnstable can truly be a one-of-a-kind experience. You can fish here any way you want—from surf fishing, kayak fishing, to deep-sea fishing. You can fish on the shorelines or on the jetties using conventional rods and reels, or use bottom fishing rigs to catch some feisty bottom-dwellers.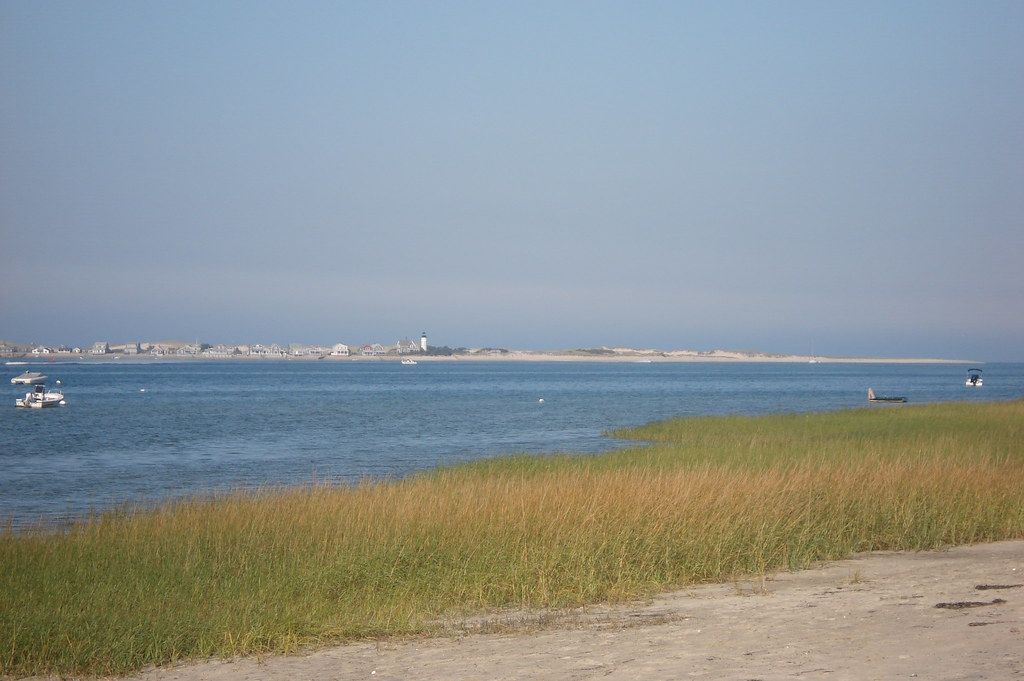 Barnstable is blessed with many fishing locations that are teeming with fish species to target including striped bass, scup, cod, haddock, cusk, hake, dogfish, bluefish, bonito, tautog, fluke, false albacore, mackerel, Spanish mackerel, and flounder. Now, these are just in the harbors, saltwater creeks, shoals, and inshore fishing grounds within the area. If you go a bit farther off the coast of Cape Cod Bay or to the Northern Atlantic via Barnstable fishing charters, you can even land some really large game fish including bluefin tuna, mahi-mahi, marlin, and Mako sharks. With the right gear and the right fishing charter, your Barnstable fishing experience will not only be productive, but it will also be one of the most memorable ones you'll ever have.
If it's your first time fishing, a Barnstable fishing guide will probably take you to the south side where you can cast your line directly toward the beach or near a jetty and target fluke, scup, or sea bass using conventional gear. Wells Creek, Broad Sound, and Maraspin Creek are also known spots for beginners where you can target some of the relatively easy-to-catch freshwater fish. However, one of the most popular Cape cod fish a beginner could target is the striped bass. You can use a simple rod-and-reel setup or do fly fishing. You can also catch these fish onshore or while trolling from a boat. Striped bass is known to be a terrific table fare.
If you're an experienced angler looking to improve your craft and are new to the Cape, start with a Barnstable fishing charter. You can head to the middle of Cape Cod Bay or even farther to the Northern Atlantic to catch a 1000-pound giant tuna, mahi-mahi, or a marlin. For offshore fishing, you'll have to use a heavy fishing tackle to handle the pressure of reeling in these tough fighting giants. But you don't really have to worry about the equipment to use as fishing charters provide the best tackle.
Top 5 Barnstable Fishing Spots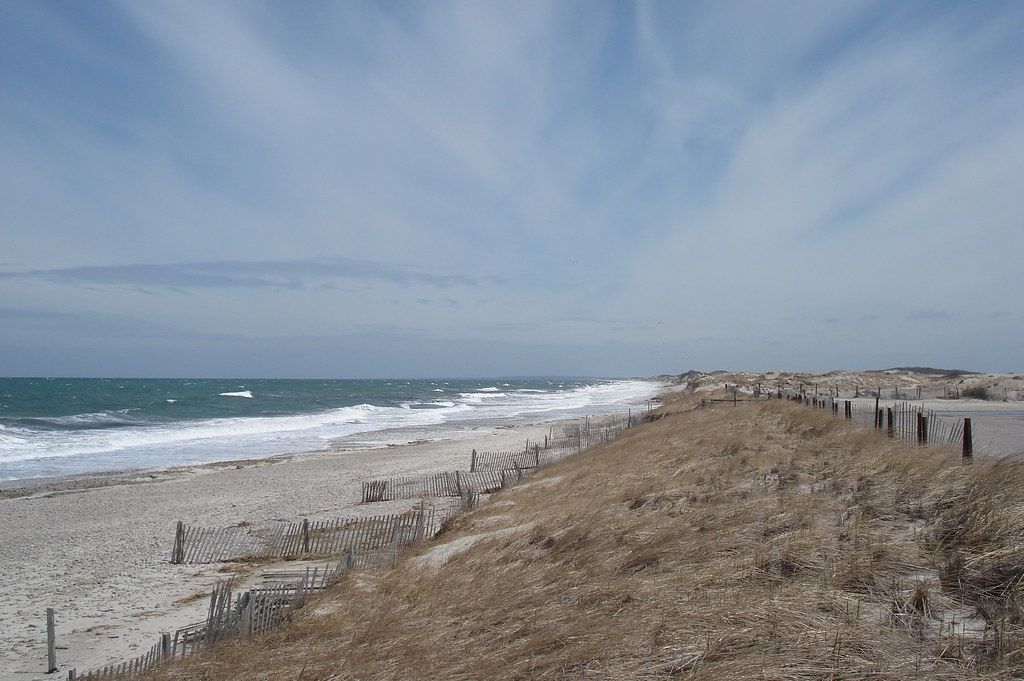 So, where can you enjoy fishing in Barnstable? Let's do a quick rundown on the top five fishing spots in or near Barnstable, MA:
1 . Dowses Beach in Osterville is a popular fishing spot for a reason. Here you can fish on the beach, on a platform, or on the long jetty where you can cast your line where East Bay meets Nantucket Sound.
2. Oregon Beach in Cotuit is a great location to catch some easy yet rewarding fish such as bluefish, scup, or sea bass.
3. Sandy Neck on the north side is also perfect for casual anglers who'd want to try out fishing for the first time. Here you can catch some bass and bluefish.
4. Cape Cod Bay is teeming with marine life that's why it's one of the top fishing spots in the area. Here you can target huge stripers, bluefish, albies, tuna, scup, cod, haddock, cusk, Spanish mackerel, flounder, and a lot more. You can hire a guide to take you where you can catch these fish on a kayak, or you can go on a fishing charter.
5. North Atlantic is also a must if you're looking to catch big fish via fishing charters. Here you can catch huge halibut, pollock, cod, haddock, flounders, bluefish, black sea bass, tuna, scup, tautog, and a lot more.
Seasonal Fishing in Barnstable, MA
The best time to go fishing is during warmer seasons as most fish species are more abundant this time of the year. Striped Bass, for instance, are known to migrate in the waters around the area during the summer months. Huge bluefish are also known to frequent the waters around Barnstable from July through the end of October. But to make your chances of catching anything go significantly higher, between the beginning of May and the end of June may very well be the best time to fish around the whole of Cape Cod due to the variety of species available in the area during this eight-week period.
Top 10 Fish Species You Can Catch in Barnstable
The top 10 fish species you'll catch in Barnstable, MA are striped bass, bluefish, bluefin tuna, cod, mahi-mahi, white marlin, halibut, pollock, tautog, and flounder.