Coronado Fishing: Great SoCal Fishing Opportunities
Here in Coronado, you can either cast a line from the pier or its shores or hop on a charter boat to fish offshore or on the nearby Coronado Islands.
Pier-fishing is a big passion in SoCal, and it's no different in Coronado. One of the best fishing spots in this area is the small but productive Coronado Ferry Landing Pier. It can be a little hard to spot as it sits right behind the shopping center, so keep a lookout for it after crossing the bridge. The pier itself is part of the boarding area for the ferry, but a small portion of it is dedicated to fishing. The grassy bottom areas attract species such as spotted bay bass, kelp bass, and barred sand bass. Other species you can expect to catch are Pacific mackerel, bonito, shortfin corbina, perch, halibut, turbot, as well as some stingray and leopard shark.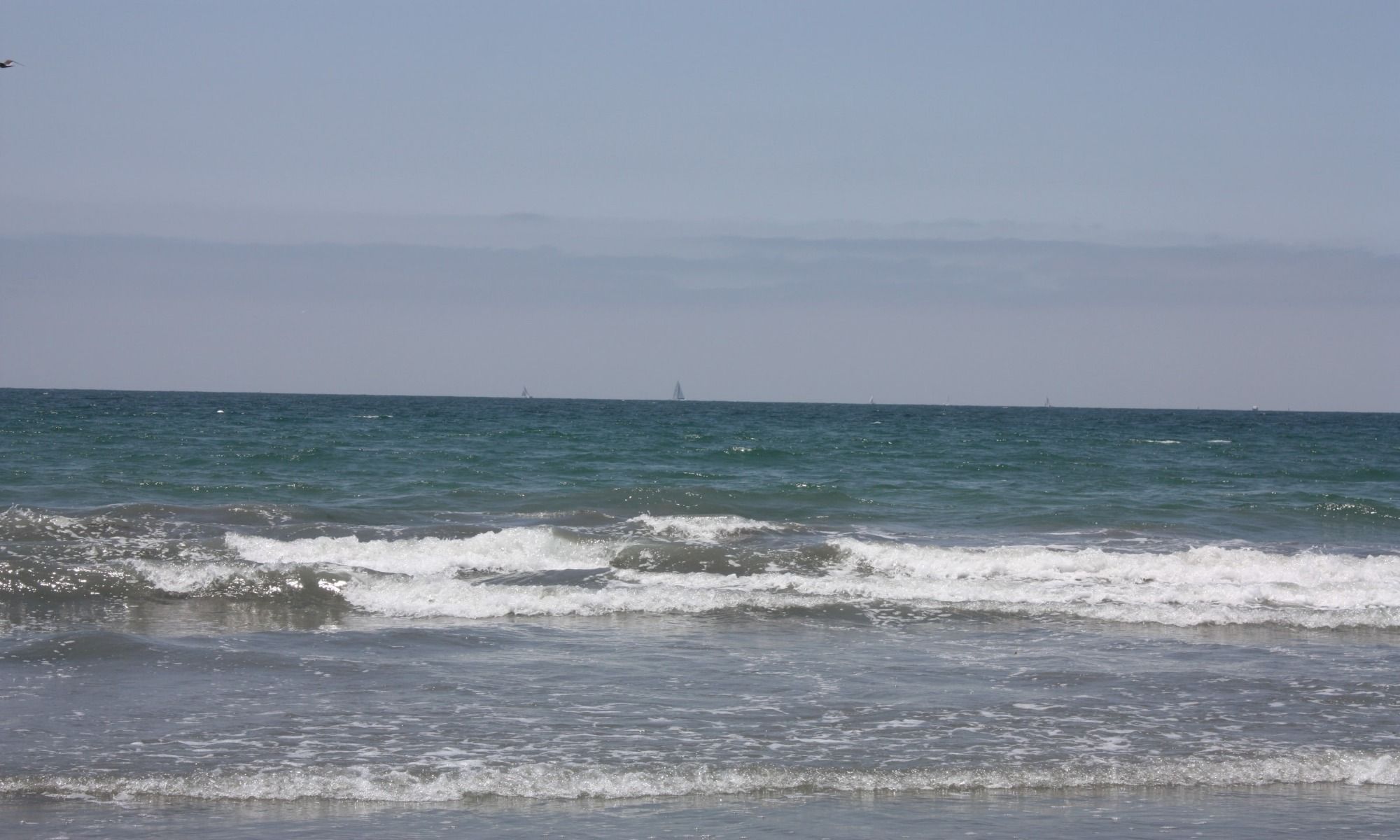 Another pier-fishing spot worth checking out is the Imperial Beach Pier, the southernmost pier in California with a great view of the nearby Coronado Islands in Mexico. Here you can catch many SoCal classics, including barred surfperch, California corbina, and yellowfin croaker. At the mid-pier, you can find some halibut, along with bonito and white seabass, and around the pilings with the heavy growth of mussels, you can find some of the largest perch.
For some stand-out surf-fishing, Coronado has great options as well. These include the Silver Strand State Beach where you can fish both the bayside and oceanside from the surf and the Coronado State Beach. At Silver Strand, you can expect some of the best surfperch fishing, while at Coronado Beach, you can fish the jetty to target corbina and halibut.
Fish the rich waters of San Diego Bay from a boat or under the San Diego-Coronado Bay Bridge. Glorietta Bay is one of the best public boat ramps within Coronado. It's the smallest in the bay but has the best location for fishing. From Glorietta Bay itself, you can catch trophy halibut, as well as corbina, surfperch, and some rays in large sizes. Within San Diego Bay, the most commonly targeted fish is the spotted bay bass. They are most active in the flats located south of the bridge. North of the bridge, you can get plenty of activity during the colder months from November to April, when barred sand bass migrate in big groups.
Finally, fishing in Coronado will not be complete without a charter toward the nearby Coronado Islands. Do remember that the Coronado Islands, which share the name of this city, are technically part of Mexican territory. Fishing legally in Mexico, you will need a Mexican fishing permit, a Forma Migratoria Múltiple Visa or FMM visa, a Temporary Importation Permit, a valid passport, and a Biosphere Bracelet.