Morro Bay Fishing
Given its perfect location that's not only close to the ocean but the bay and estuaries as well, Morro Bay is definitely a mecca for anglers. One wouldn't need to be an experienced angler to enjoy fishing here as fishing opportunities abound around Morro Bay that even kids can have a great time casting their lines on the beach, on a pier, or jetty and catch a variety of gamefish, including halibut and different types of rockfish and perch.
If you're looking for more action, you might want to check out the local fishing charters operating around town, head out to the open waters, and catch some rockfish, lingcod, halibut, and tuna.
If you want to experience the great outdoors fully, a guided kayak fishing tour is definitely a must as it allows you to paddle through pristine hidden coves and near beaches that visitors seldom see. And if you're lucky, you can even get really close to otters, sea lions, dolphins, and whales while paddling along the kayaking trails—this while fishing for different types of rockfish, including vermillion, copper, blue, china, bocaccio, lingcod, and cabezon. It doesn't matter if you don't have any experience fishing while on a kayak, as seasoned guides can teach you all the techniques and best practices to help you land these quarries.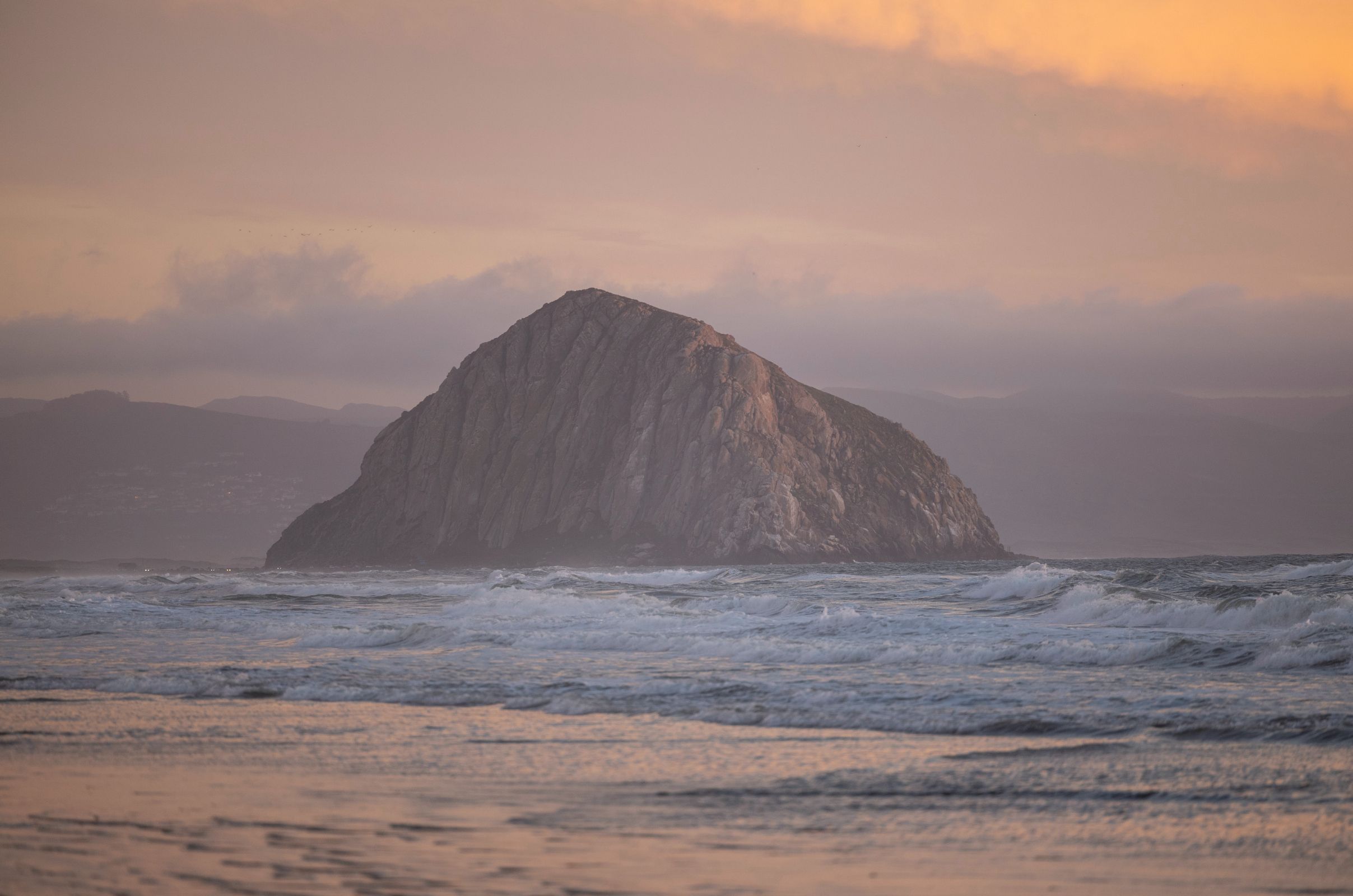 Morro Bay's Top Fishing Locations
You see, there are plenty of fishing opportunities in the waters around Morro Bay. It's just a matter of knowing where to cast your line to be successful. To help you out, here are some of the top fishing spots in Morro Bay:
North T-Pier
Extending out 180 feet into the bay with a 400-foot-wide end, the North T-Pier offers plenty of space for anyone who's planning to have a quick fishing afternoon. As this is a public fishing pier, you wouldn't need a license to fish here, and there are several tackle shops in the area beside the pier's parking lot where you can get all your fishing needs. If this is your first time, stay close to the shore or around the pilings and use a light tackle with small hooks size 8-4 to land different types of perch and rockfish and different types of flatfish like sole, flounder, sanddab, and halibut. For bait, it's best to use live worms such as pile worms, bloodworms, and/or lugworms, or you can use live ghost shrimp or fresh cut mussels for a chance to catch some bigger fish.
For experienced anglers looking for a bit more challenge, we suggest heading to the deeper parts of the water at the far end of the pier. Here you can target pacific sardine, jacksmelt, pacific mackerel, Spanish mackerel, and even some rays and sharks. Of course, if you're going to be specifically targeting the big boys, you will need to bring heavier gear that can withstand the tough fight you're going to be in while reeling in sharks and rays.
Morro Bay
Of course, the bay itself will be a great fishing spot, given that it supports an abundance of gamefish waiting to be reeled in. There are lots of local fishing charters operating around the bay, and they can take you to the middle of the bay and catch rockfish, perch, halibut, albacore, ray, skate, and a wide array of sharks—from the fairly easy to catch horn shark to the tough fighting leopard shark. Again, the gear you're going to be using will depend on your target. If you're trying to catch some sharks, you will definitely need heavy gear. As for bait, large chunks of cut squid and bloody pieces of pelagic fish are the best way to go. If you don't have your gear with you, you won't have to worry, as local fishing charters usually rent out all the equipment you will need.
Pacific Ocean/Central Coast
This part of the Pacific Ocean adjacent to Morro Bay is deep and teeming with marine life—the more you go offshore, the higher the chance of you catching some oceanic monsters. If you're into offshore fishing or deep sea fishing, this is the perfect spot for you as this is where you will have the chance to land tuna, swordfish, marlin, and even different types of sharks. If you haven't tried deep sea fishing yet and you're somewhat hesitant (which is actually reasonable given the humongous size of fish you're going to be targeting offshore), you wouldn't have to worry as a fishing charter boat is usually operated by a seasoned captain and crew to teach and assist you any way they can to land these sea monsters.
Top Ten Fish Species in Morro Bay, CA
The top ten fish species in Morro Bay, CA are rockfish, halibut, lingcod, perch, albacore, sea bass, tuna, swordfish, marlin, and shark.