Fishing In Provincetown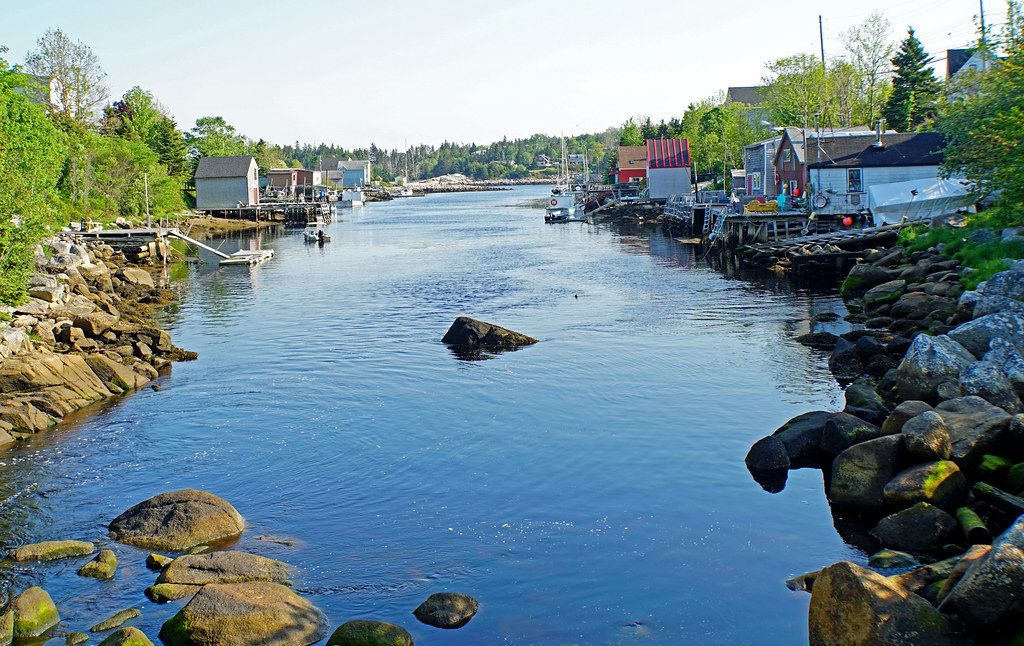 Being situated between two great bodies of water ensures that anglers will enjoy fishing in Provincetown. Located at the very tip of Cape Cod, it has been a perfect deep-water harbor for ships and anglers throughout the centuries.
Fishing here can be done either through the beach, where you can do surf casting, or on chartered boats and party boats. The town, predictably, allows anglers to catch both cod and its cousin, the haddock, as well as striped bass and bluefish. If you're looking for a bigger catch and challenge, head into the town's nearshore or offshore waters and catch some bluefin tuna, porbeagle sharks, and if you're lucky, blue or mako sharks.
Speaking of chartered boats, the town has 42 fishing charters. These fishing charters provide their services to both new and old anglers who visit the area and do different types of fishing. There are charters for inshore, offshore, and nearshore fishing and all sorts of fishing techniques, from light tackle to deep-sea fishing. They cater to anglers with different budget considerations and preferences.
The most popular fishing styles in Provincetown are inshore fishing, nearshore fishing, offshore fishing, surfcasting, fishing on one of the town's many ports, chartered fishing, kayak fishing, and fishing at a party boat. On the other hand, some of the most popular fishing techniques are light tackle, jigging, heavy tackle, deep sea fishing, and trolling.
Some of the popular fishing spots in the area include Stellwagen Bank's southern part which is teeming with haddock during spring and Race Point beach if you're looking for striped bass. Another good spot to fish on is at the Provincetown harbor if you want to sit back and relax while catching fluke, also known as summer flounder. Some other spots where you can do surfcasting are Wood End, Herring Cove, and Long Point.
Bluefish is considered a prize catch. This fish is fairly easy to catch because it bites on any bait, and therefore, is great for new anglers. Bluefish is particularly common from June to July and October while its low season is from January to March and December.
Another fish that's worth your time in the area is the black seabass. This fish is most commonly found on deep offshore and shallow inshore waters beneath structures in the water. It's prized both for its meat and the challenge it offers anglers. Unfortunately, its presence varies significantly in Provincetown. It is best caught from June to August, and its season often closes between January to April, and September to December. If you're planning on catching black seabass, keep in mind to do it during the summer months.
Bluefin tuna is known for its delicious meat. These fish are found offshore, so be sure to hire either a party boat or a chartered boat to get to them. The peak season for this fish in September and October, while its low season is from January to May and November to December.
A fish that shouldn't be left off your list when visiting Cape Cod is the striped bass. This fish is popular due to the challenge it offers to anglers as well as a delicacy for its delicious meat. Because of this, the fish nearly became extinct in the Cape Cove area, and it was only after strict regulations were placed on catching it allowed it to recover. Even today, it is recommended for anglers to practice catch and release when catching these fish to preserve their number further. Its high season is from May to July, and its low season is from December and February.
And of course, no discussion on Provincetown's fishes would be complete without discussing the cod. Aside from its meat being delicious, cod is also caught as a prize fish by anglers. The fish that gave Cape Cod its name is extremely common here, so common that it can be caught throughout the year. This means that no matter what month you go to Provincetown, there will always be cod waiting for you there.
Top 5 Fishing Spots In Provincetown, MA
Stellwagen Bank
Race Point Beach
Provincetown Harbor
Wood End
Long Point
Top 10 Fish Species In Provincetown, MA
The top 10 fish in Provincetown are bluefish, cod, haddock, bluefin tuna, black seabass, mackerel, striped bass, summer flounder, tautog, and blue shark.