Stuart, Florida Fishing
Stuart's land area amounts to 8.5 square miles; one-fourth of which is water (2.2 square miles), and the rest land (6.3 square miles).
Stuart is found south of Vero Beach and north of Palm Beach. This city is known for fishing game fish like Sailfish (See Indo-Pacific Sailfish and Atlantic Sailfish), Yellowfin Tuna, Blue Marlin, Swordfish, Mahi Mahi Dolphin, and Wahoo. Groupers, Snappers, Cobia, and Amberjack also abound the waters of Stuart.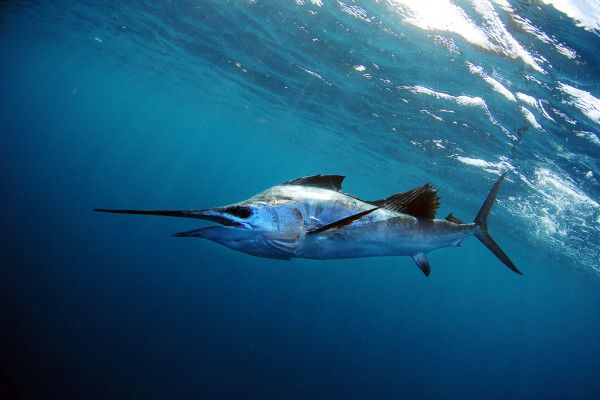 Sailfish are an interesting species to catch because they are great fighters. They are a popular game fish for anglers due to how they resist being captured. On the other hand, Yellowfin Tunas are abundant all-year-round so they make a good offshore game fish.
Anglers also have fun fishing for Blue Marlin because they are aggressive fighters with powerful attacks and impressive acrobatic-like movements. Swordfish, on the other hand, can be captured either during the day or night. They are challenging to catch because of their incredible speed as well as their weight. Most Swordfish set the scale at 400 pounds or more.
Lastly, Mahi Mahi dolphins or Common Dolphinfish live up to their name (meaning, strong). They are a valuable game fish as well as a commercial source of fish meat. They look beautiful and their flesh is a must-try, making them one of the most sought-after species by anglers. What makes them exciting to catch is how difficult it is to reel them in even with a strong tackle because of their strength and speed.
Many anglers from all over the world come to Stuart, Florida for fishing tournaments. One of the biggest is the Pirate's Cove Sailfish Classic, a 25-year old tournament hosted by Marina and Pirate's Cove Resort. This contest is the first out of the three tournaments under the Treasure Coast Sailfish Championship series. Last December 2020, Stuart held its 67th Annual Stuart Sailfish Light Tackle Tournament. In October the same year, Floridan city hosted its 35th Annual Saltwater Sisters Lady Angler Fishing Tournament.
Stuart, Florida Fishing Tips
Stuart is known for offshore and inshore fishing. For the former, many charter boats are available to help you find game fish like Mackerel, Sailfish, and Mahi Mahi. For the latter, it would be best to have a boat and access mangroves, rocky inlets, sandy flats, and grass beds. The Treasure Coast is one of the most popular inshore fishing spots in the world so make sure to savor every fishing moment there!
Nearshore fishing is also making a name in Stuart. The reef along the Bathtub Beach in Stuart is home to several Spinner Sharks, Pompano, and Tarpon, among others. The same fishes as well as Bluefish and Spanish Mackerel can also be fished from the inlets and beaches in Stuart.
When fishing for Sailfish, set your gear in waters as deep as 30 to 65 feet, letting your boat move slowly to allow the leader to swim freely. Use sliced tuna, mackerel, and squid as live bait. The most effective colors of lures for Sailfish are white and bright pink and white and blue color combinations.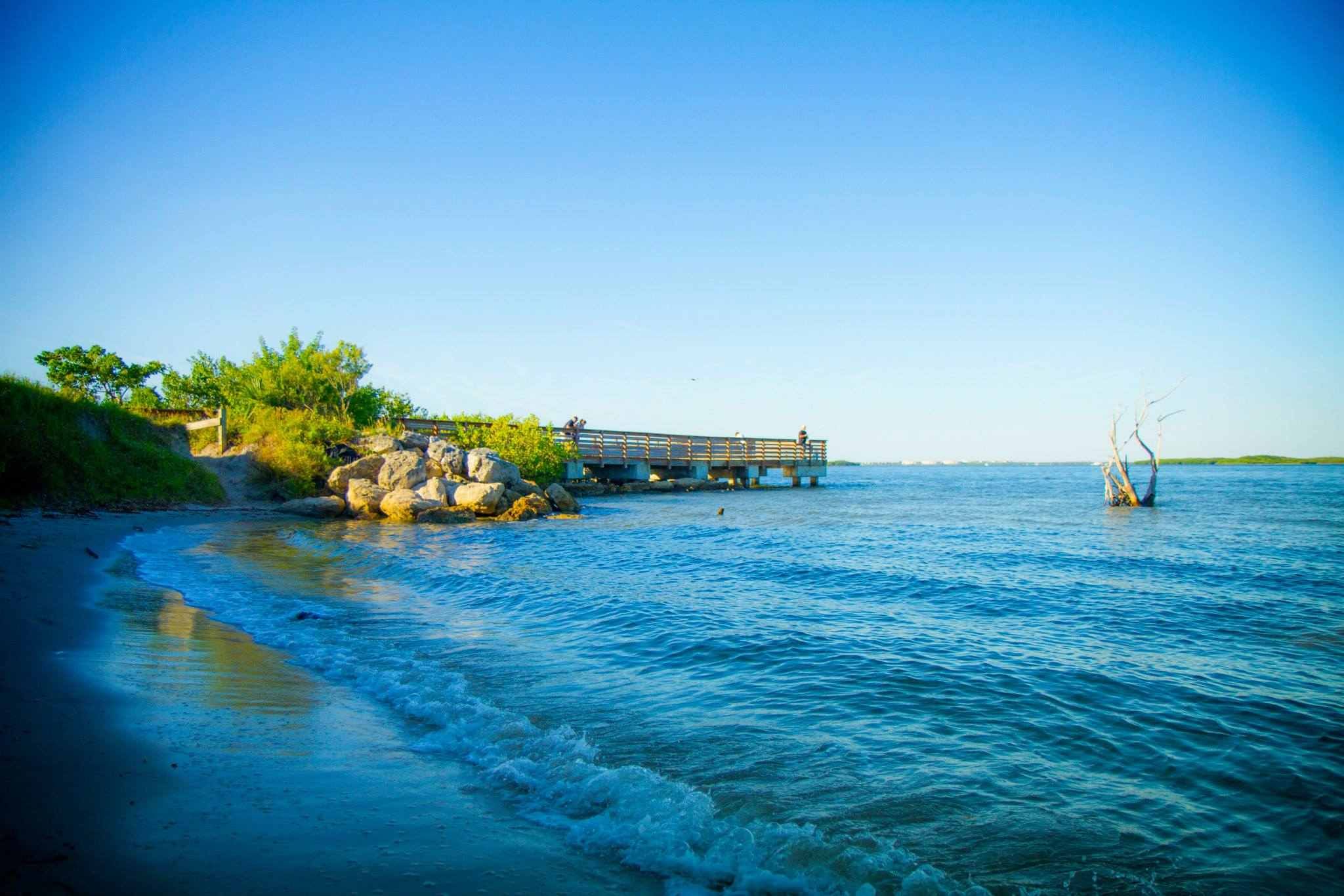 Yellowfin Tuna can be caught by drifting, jigging, casting, or trolling. Casting surface plugs to lure and capture them also works. Fly fishing is not recommended for Yellowfin Tuna, however. For baits, you may use anchovies, blue runners, menhaden, and herring. For Blue Marlin, trolling can be used with a variety of lures. As for live bait, tuna and mackerel can be used.
Swordfish can be caught using deep-trolling. To successfully get one, drop a 15-pound lead with the bait and let it stay at the bottom. A 60foort fast action rod with a 5-7-feet leader can be placed on your lights. Since Swordfish have big mouths, use 9 to 11-inch hooks and a 32-ounce sinker especially if the current is strong.
Lastly, Mahi Mahi Dolphins can be captured using trolling near currents, floating debris, and weedlines. To do that, 30- to 50-pound class reels and rods must be used. For live bait, you can have squid or ballyhoo. Artificial lures are also acceptable. Make sure that you let the bait skip on the water surface to catch the attention of the Mahi Mahi since they love flying fish.
Top 10 Fish You Can Catch in Stuart, Florida
The top 10 fish species that are targeted in Stuart, Florida are Sailfish, Mahi Mahi (dolphin), King Mackerel, Snook, Tarpon, Cobia, Snapper, Yellowfin Tuna, Wahoo, and the Redfish.
Stuart, Florida Seasonal Fishing
In January, anglers can catch Redfish and Speckled Trout inshore using some light tackle. Ten miles from the shore, Wahoo or Sailfish can also be captured. February is the best time in Stuart for capturing Blackfin Tuna and Sailfish since Groupers are not available around this time of year. Near the reefs, fish species like Amberjack, Kingfish, and Cobia can be caught.
In March, anglers may consider looking for Billfish, Yellowfin Tuna, and Mahi Mahi in Stuart waters. For Grouper enthusiasts, April is a good season especially for charter boats going to nearshore reefs. May is the most fun time for anglers since it is during this month that Tuna, Marlin, Mahi Mahi, Wahoo, and Tarpon can be harvested. Many fishing tournaments also happen around this time. In June, anglers can prepare their gear for Swordfish, and the same species mentioned in May.
In July, Snook and Tarpon are in abundance, and fishing for them proves to be really challenging and encouraging for anglers. August brings Kingfish and Yellowfin Tuna to Stuart waters, all aplenty and ready to be fished. In September, Redfish can be caught inshore, while Barracuda, Mahi Mahi, Tuna, Swordfish, and Marlin can be captured offshore.
October is the peak season for the prized Sailfish that Stuart City is known for. It is also the time for one of the most famed tournaments there which are called the Lady Angler Tournament. November is a pleasant time for fishing Groupers and Snappers. In December, Barracuda, Wahoo, Blackfin Tuna, and Sailfish are in their peak season. They can be caught offshore at this time. The year concludes with the Sailfish Tournament using light tackle.