If you're excited to start on your fishing journey, freshwater fishing is a great way to start. Freshwater fishing is ideal for both beginners and advanced recreational anglers. But for beginners, this is a perfect start since it can be done from the shore or the shallow waters of lakes, reservoirs, ponds, streams, and rivers. The plethora of fish species you'll find in freshwater will provide you hours of fun. These fish species are bluegill, pike, largemouth bass, and even trout.
Before you head to your chosen fishing spot, you have things to prepare. The basics include checking the weather, selecting suitable clothing, and getting fishing permits (and knowing the fishing regulations) of the location you're going to.
Last but not least, your fishing gear. Choosing the right fishing gear might be daunting if you think about its parts and corresponding varieties. We created a basic checklist of essential fishing gear for freshwater fishing.
Essential Freshwater Fishing Gear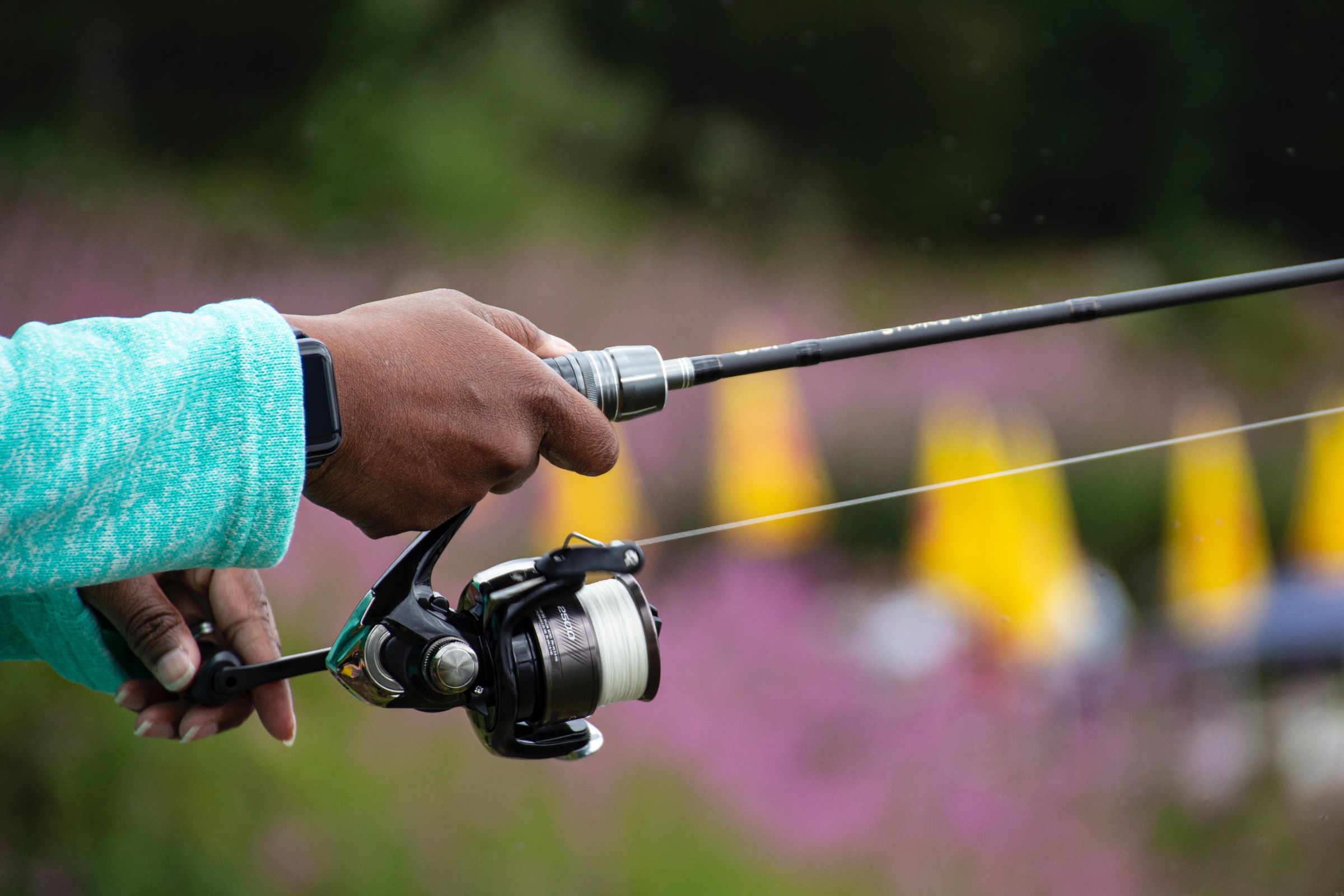 1.Fishing Rod
This is one of the essential gear when you go fishing. Just like golf clubs, fly fishing in freshwater requires different rods. You need to consider many things when choosing a fishing rod, as it needs to be something that works best for you. A poorly chosen rod would lessen your chances of getting a good catch.
Here are some considerations in choosing your fishing rod:
Material
Fiberglass is the best rod material for medium to slow action because of its great flexibility and durability. Fly fishing requires both as some freshwater fish has a great pull and would put up a great fight.
Action
Action refers to how much your rod bends when pressure is on. For freshwater fishing, it is best to choose slow-action rods. This means that it will start to bend in the lower third of the rod.
Power
Power refers to the ability of your rod to lift during a catch. It can be described as medium, heavy, etc. For open and clear water, in this case, freshwater fishing, go for a rod with lighter power because you will need a thinner and lighter line to avoid detection.
2. Reel
For beginners, spin casting reels are more recommended. They are one of the most user-friendly and are tangle-free, too. The design is simple but very functional, allowing beginners to use it with minimal difficulty.
Specifically, beginners and young anglers are advised to use the Push Button reel type. With a push of a button, you can release the pressure and allow the line to feed.
3. Fishing Line
Choose a quality fishing line for your fishing trip as it is your direct connection to the catch of the day. It is the line and leader that separates you from your fish.
Monofilament material is one of the lighter types of leaders and is best for walleye, pike, and fly fishing. Since it is more prone to breakage, it is best for smaller catches. It's low visibility, too, so your target will focus on the bait or lure and not the line itself.
Another recommended line for freshwater fishing is fluorocarbon fishing. It has a refractive index and is slightly more invisible compared to monofilament material. It's also denser, so it sinks faster into the water and gets your lure to the depth you want.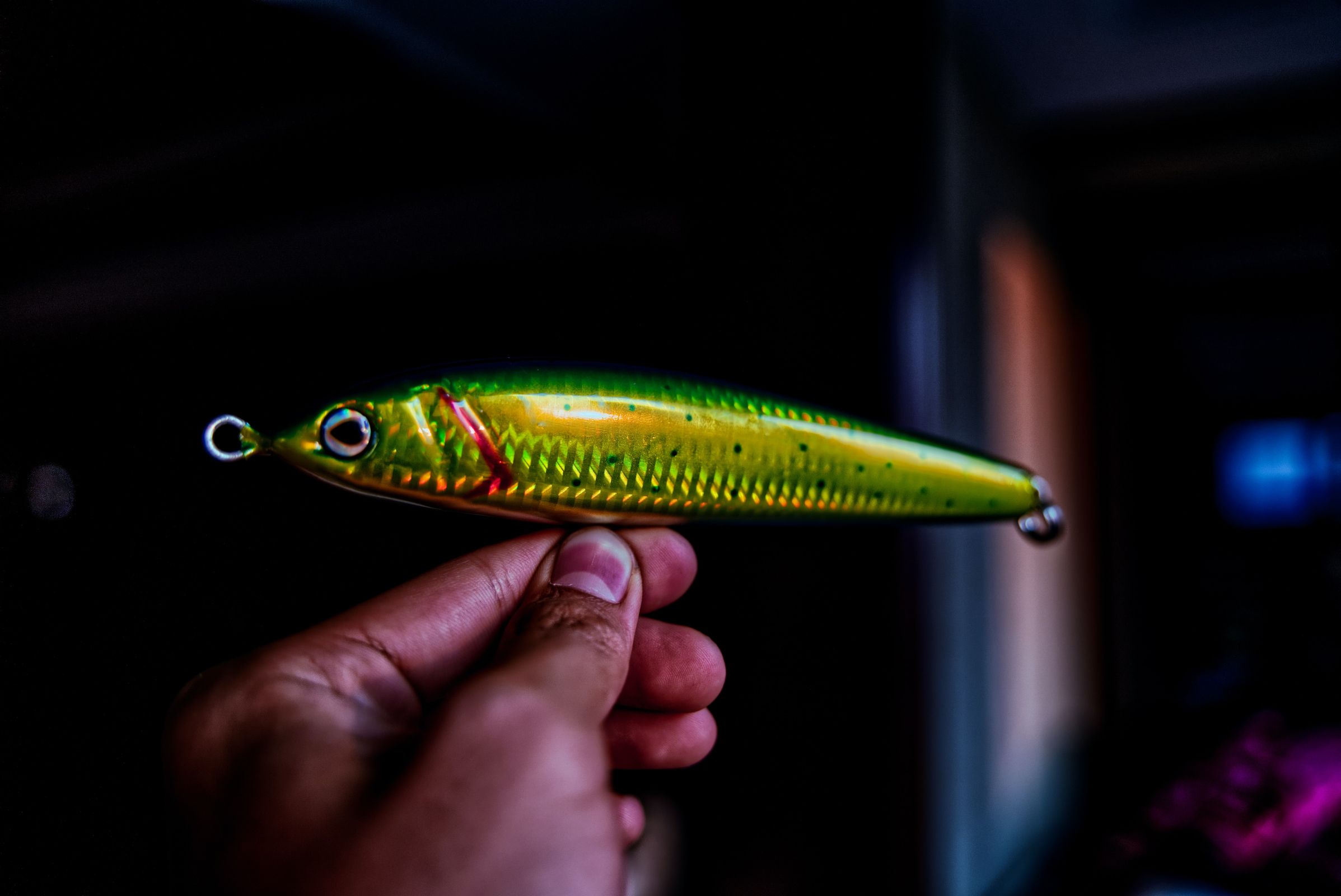 4. Baits and Lures
Baits and lures are what attract your fish. Lures have evolved over the years. Use the lure that will best fit your fishing trip.
For freshwater, baits, worms, leeches, minnows, crayfish, crickets, and grasshoppers are highly recommended. If you wish to catch freshwater bottom-feeders like catfish and carp, prepared baits called dough balls or cut-up baitfish are the best to use.
Alternatively, you can use artificial baits and lures if real ones are not available. It's best to use those that mimic the fish's prey. Not only by its looks, but a great artificial lure can also move like natural fish baits when immersing in water or when you rig your line.
5. Fishhooks
Now you got your bait; it's time to make sure you hook your fish once they bite. There are different things to consider when buying a hook, such as environment, preference, and the target.
There are three freshwater hooks: bait-cast hooks, fly-cast hooks, and bait and spin-cast lure hooks. There are subcategories that you can choose from based on the fish species and fishing method in these three categories.
Freshwater fishing hooks can be defined based on their characteristics like point, barb, eye, bend, shank, and size. It is best to bring more than one type of hook during your fishing trip since you can't be too sure what fish are abundant in the area. That way, you're ready for whatever surprise you'll find in the water.
Other Fishing Gear You Need to Prepare
The gear mentioned above are the main, most important ones. Of course, you would want to complete that list not to fall short or cripple you in your fishing trip.
Here are some items you might want to include in your list:
Bait net and bucket – helps you store your live bait
Landing net – assists you in bringing in your catch
Sinkers – add weight for your line or hook
Tacklebox – stores all your gear safely
5-gallon bucket – store your catch during the transportation
Needle Nose pliers – helps you adjust your tool for the line and hook
It is important to note that these are merely recommendations. The final judgment on what equipment to use will depend on your fishing trip's complexity – the type of fish to catch, environment, and level of expertise. If you're a beginner, start with a less complex one. Then, work your way up to bigger, more complex gear when you're ready to go all out in the water.