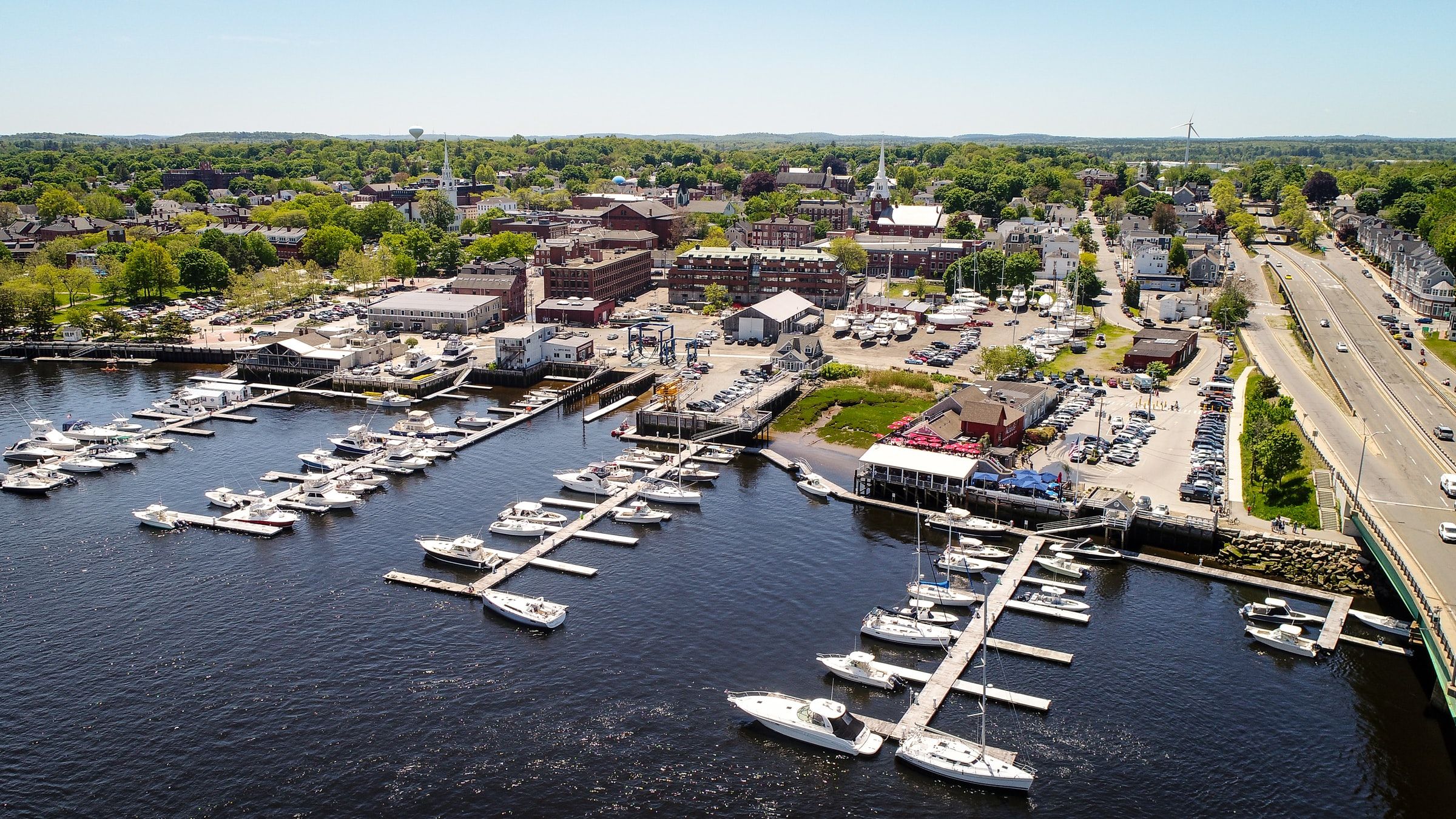 Newburyport Fishing: A True North Shore Fishing Experience
Fishing in Newburyport is for the angler who wants to try a little bit of everything — from freshwater fly fishing to deep-sea fishing and trolling for bluefin tuna. Catch plenty of trophy striped bass right on the mouth of the Merrimack River, where there are stone jetties, rough bottom structure, plus strong currents that attract plenty of baitfish — hence, a hotspot for striped bass, as well as bluefish and winter flounder if the season is right. Catch them on the jetties with an experienced guide, or on a boat, where you should try drifting or slow trolling.
Fly fish in the warm waters of Joppa Flats at the south side of Merrimack River when the fish are actively feeding in the shallows, or if you're pressed for time, head to the Plum Island Turnpike, where there's a parking area with direct access to the Atlantic beachfront.
However, if you want to truly immerse in nature while fishing, drive on over to the Parker River National Wildlife Refuge before sunset. You will need a night fishing permit to stay after closing, but it's definitely worth getting one. There are six designated parking areas for anglers. Choose one that's the farthest from the main gate for some peaceful solitary fishing.
Once you've had your fill of nearshore and inshore fishing, book a fishing charter and head offshore. Summers bring plenty of haddock, pollock, bluefin tuna, and sharks at Jeffreys Ledge which is just 10 miles from the harbor. If you dare to go deeper, you might even catch some blue sharks with your heavy tackle.