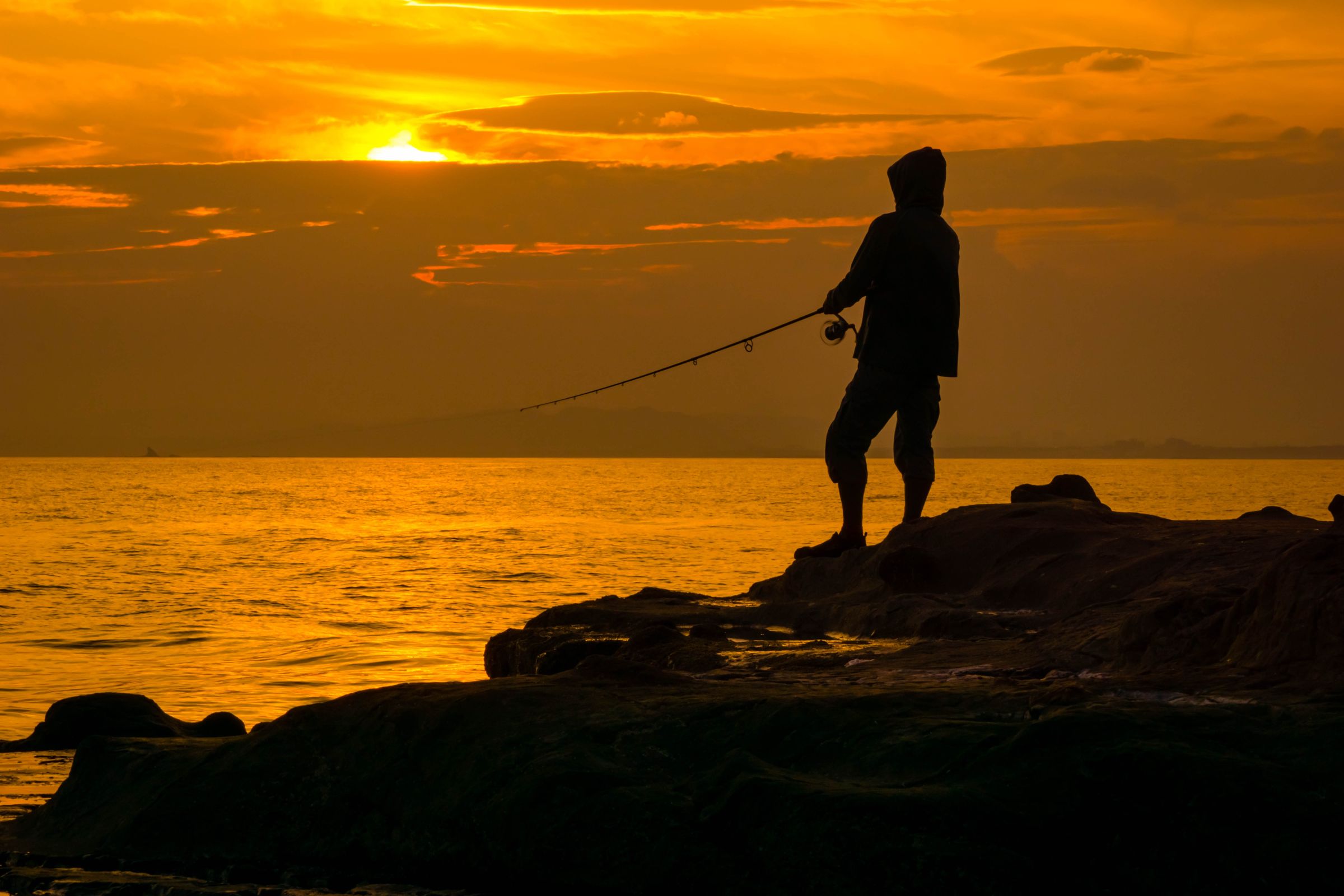 Calcasieu and Cameron Parishes Fishing
With various waterways snaking through Calcasieu and Cameron that all drain out to the great Gulf of Mexico, plus a mild climate all year long, fishing in Southwest Louisiana can be very productive.
Lake Charles offers plenty of fishing in its brackish and fresh waterways. Speckled trout is the draw here for many anglers, as these fish species can be found in schools all year round. Springtime fishing for trout in Calcasieu Lake will yield multiple trophies starting mid-March. Winter trout fishing north of Lake Charles is another productive way to catch these fish species. Go where the water's deeper and that's where you'll find big speckled trout hiding.
Another year-round species that can be found in this part of Louisiana is the redfish. This schooling fish species is a favorite among fly fishing enthusiasts along Calcasieu Lake, especially along its marshy shorelines. The Cameron jetties are yet another popular spot to target this fish species, especially during high tide and when the east and south winds bring water in from the Gulf of Mexico.
If you'd like to cut your teeth targeting bass, then head to Calcasieu's fresh water bodies. In Calcasieu River, for example, you can target both spotted bass and largemouth bass in great numbers. Typical catch measure 6 to 12 inches, but depending on the condition of the water, you may even catch bass measuring over 20 inches. Other species to diversify your catch here include catfish, bream, crappie, southern flounder, and speckled trout.
Venture out into the stream that connects Lake Calcasieu to the Gulf of Mexico so you can catch some seasonal fish species. Spanish mackerel, sheepshead, and cobia can be found in these parts, depending on the season.
Go southwest of Lake Charles to find the brackish waters of Prien Lake. Strong winds that plague Calcasieu Lake do not reach this part of the Lake Charles system, making it your best spot to fish in Southwest Louisiana during the winter. Fish species to target here include black drum, redfish, speckled trout, and southern flounder.
Other great fishing spots in Southwest Louisiana along the Creole Nature Trail include the Cameron Prairie National Wildlife Refuge and the Rockefeller Wildlife Refuge. Cameron Prairie has the so-called Bank Fishing Road, where you can fish from the marshlands. Over on Rockefeller Wildlife Refuge, anglers can target redfish, speckled trout, black drum, and largemouth bass via its two public boat launches and fishing piers, two of which are accessible to anglers with mobility issues.
Because of the many shallow marshes all over southwest Louisiana, it's the perfect place to practice some kayak fishing. Surfcasting along the Gulf of Mexico coastline and the many parks on the Lake Charles system, including Prien Lake Park, Intracoastal Park, and Holbrook Park, is yet another productive fishing method to try. However, if you want to maximize your time in the area, booking a fishing charter is your best bet. There are plenty of boat launches in the parishes of Calcasieu and Cameron, so choosing one will depend on which catch you want to focus on.
Top 5 Fishing Spots in Calcasieu and Cameron Parishes
Calcasieu Lake
Calcasieu River
Cameron Jetties
Creole Nature Trail
Prien Lake
Top 10 Fish Species to Catch in Calcasieu and Cameron Parishes, LA
The top 10 fish species to catch in Calcasieu and Cameron Parishes, LA are speckled trout, redfish, southern flounder, largemouth bass, striped bass, black drum, crappie, cobia, sheepshead, and tripletail.