Dana Point Fishing
As a fishing destination, Dana Point seems to have it all. It has shores lined with kelp beds and rocky reefs and jetties, deep ocean floor trenches, and easy access to islands that attract a variety of gamefish. It even has a beautifully developed harbor with a world-class charter fleet. And let's not forget its direct access to the Pacific Ocean. It's the kind of fishing destination that requires multiple visits to fully experience and explore.
If you're having a hard time choosing which spot to start with, start from the shore or the jetties at Doheny State Beach. Fishing from the sand or the rocks will yield corbina, croaker, and mackerel, along with some halibut, calico bass, and occasionally some seabass. The best time to fish in the area is early morning and around sunset.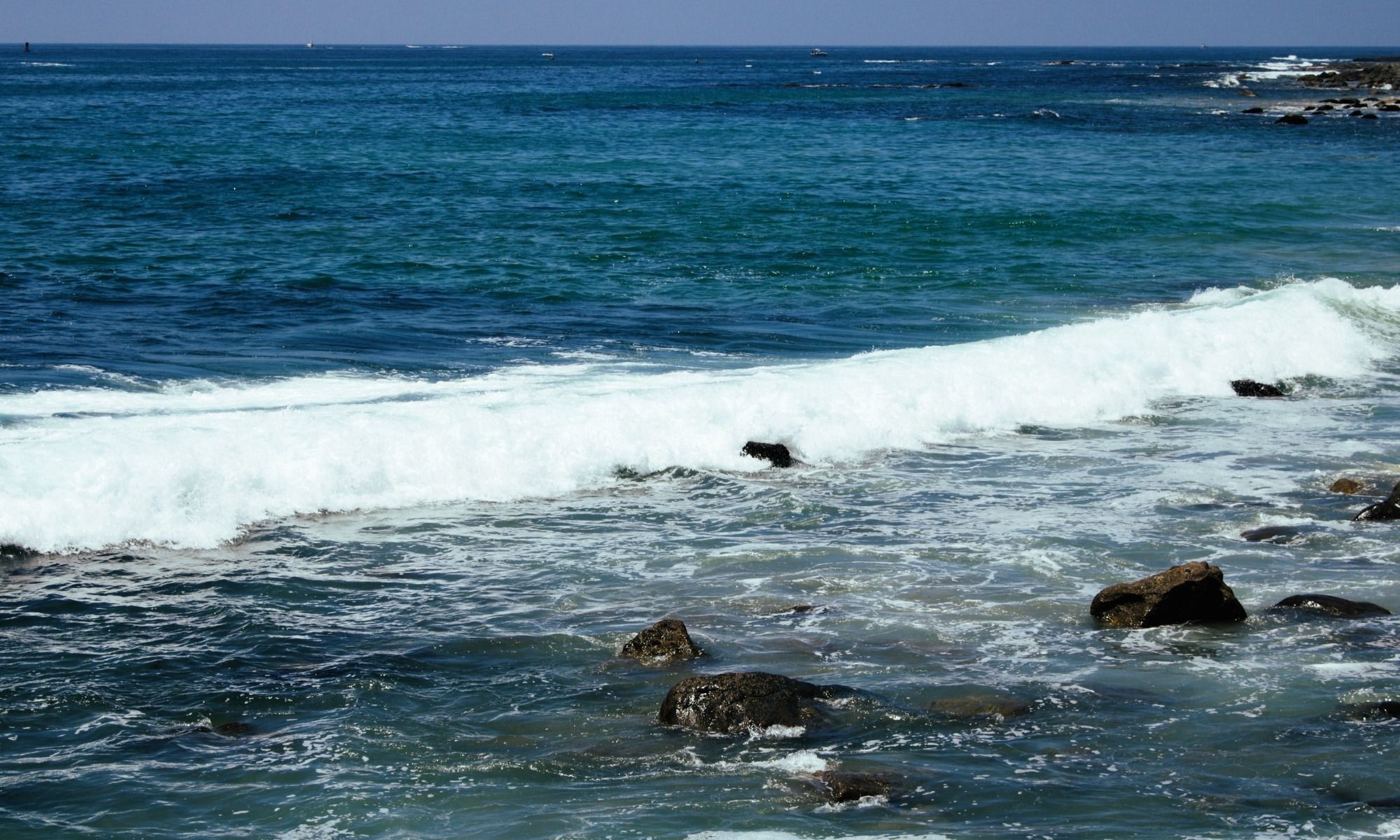 If you're looking for a nice spot to introduce your kids to fishing, you'll find the Dana Point Harbor Fishing Pier a pleasant place to start. This small pier is near Dana Cove Park and Baby Beach. As it is in a working harbor, the place does get crowded, so you might want to avoid the area during mid-day. The most commonly found species here include white croaker, yellowfin croaker, spotfin croaker, opaleye, rubberlip seaperch, black seaperch, and white seaperch. There are also some California halibut, Pacific mackerel, calico bass, sand bass, and spotted sand bass. Of the two sides of the pier, the right is more productive. At night, if you head straight to the end of the pier, you might get lucky with some shark and ray species, along with some California barracuda.
A mile north of Dana Point Harbor, you'll find Salt Creek Beach, another worthwhile surf fishing spot. While it is primarily a surfing beach particularly in the summer, it can yield some pretty good perch and corbina. From a boat or kayak, you can head further out into the water and try to reel in some trophy calico bass and halibut.
If you're keen to reach the deeper parts of the water where bigger game fish await, get on a kayak and slowly inch your way forward. Less than 20 miles from Dana Point, you'll find the seamount known as 14 Mile Bank which attracts some striped marlin, swordfish, and even some rockfish. Head further out toward Santa Catalina Island, where you'll find success with SoCal classics, including calico bass, white seabass, striped marlin, and yellowtail amberjack. It also attracts some shark species, including blue shark and leopard shark, as well as the exciting mako shark. Tuna species abound around the island as well. Yellowfin and bluefin tuna are most commonly targeted, but you can also get lucky with some albacore tuna and skipjack tuna. The best spot to target shark and marlin is in the stretch between Santa Catalina Island and its sibling island San Clemente Island.
Land on Santa Catalina Island to explore even more spots to fish. Shore-fishing on the island, particularly on Avalon Bay, will yield calico bass, blue perch, halibut, and sheepshead. On the side of the island, you'll find Two Harbors, where you can target some seabass, barracuda, and white seabass.
If you're ready to head even further out (at least 60 miles from the harbor), then you might as well get to San Clemente Island itself. At its southeastern edge, you'll find "The Head" a pyramid of rocks that attract plenty of game fish, including tuna, yellowtail, common dolphinfish, and marlin.
Top 10 Fish Species in Dana Point, CA
The top 10 fish species to target in Dana Point, CA are calico bass, corbina, yellowtail amberjack, halibut, Pacific mackerel, sand bass, white seabass, striped marlin, mako shark, and yellowfin tuna.