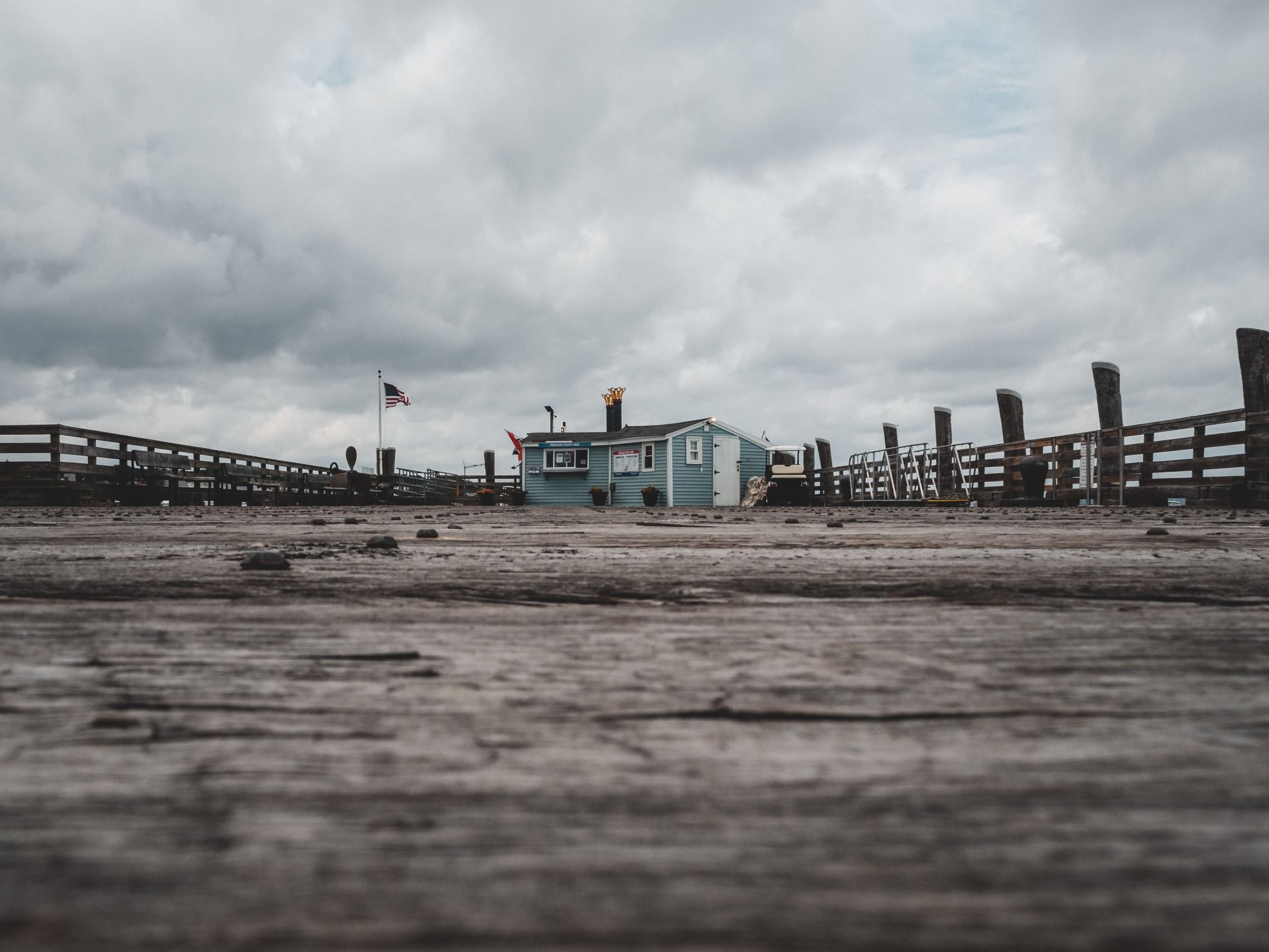 Plymouth Fishing
Because of its location, there is no doubt that anglers will have the time of their lives fishing Plymouth's waters. Cape Cod is famous for being one of the top fishing destinations on the East Coast, with a wide variety of gamefish swimming its waters. Anglers will find bluefish, striped bass, haddock, black sea bass, tautog, and pollock swimming either in Plymouth's inshore or offshore waters. Close by Cape Cod is the Atlantic Ocean and anglers can find bluefin tuna in it. This fish is one of the reasons why anglers flock to Plymouth's offshore waters; it is delicious and offers a great challenge to anglers. For those who want a more exotic catch, you can also find blue, mako, and porbeagle sharks swimming in the area's offshore waters.
There are several fishing charters available for hire in Plymouth. These charters provide a variety of services to customers, from transporting them to teaching them fishing techniques. New and experienced anglers alike will benefit from their advice as they know all the fishing spots in Plymouth like the back of their hands.
The fishing techniques used in Plymouth are fly fishing, trolling, spinning, baitcasting, and surfcasting. Plymouth then is the perfect place to practice your fishing skills while being able also to catch gamefish. The area's beaches are some of the best places to catch fish.
Popular fishing spots in Plymouth include Nelson Beach, Plymouth Beach, Warren Cove, Plymouth Harbor, and Browns Bank. These spots are perfect for new anglers who want to start somewhere in Plymouth but don't know where to do so and for experienced anglers who want to make the most of their trip. Nelson and Plymouth Beaches are perfect for anglers who wish to cast their lines within or close to the shore. Kayak fishing is also possible in the beaches in the area.
Fishing trips here vary depending on the angler's preferences. Some trips last only half a day, while others could last for several days. The latter happens when offshore anglers are looking for tuna and sharks in the Atlantic. These gamefish are prized both for their size and the challenge they offer to anglers. Anglers fortunate enough to catch either fish get an excellent trophy and an equally excellent fishing experience.
Spots like Plymouth Harbor and its channel are good spots to catch flounder, black sea bass, tautog, and haddock. Cape Cod's inshore are teeming with gamefish throughout the year that anglers will struggle to snag all of them in a single trip.
Another spot for fishing is the Ellisville Harbor State Park. This State Park offers visitors an opportunity to fish South Shore's waters away from the more popular fishing spots, as well as other outdoor activities. You can launch your boat here and cast your line on its marshy waters while looking at the scenic view.
Top 10 Fish Species in Plymouth, MA
The top 10 fish species to catch in Plymouth, MA are the black sea bass, porbeagle shark, haddock, bluefish, striped bass, pollock, blue shark, bluefin tuna, flounder, and the mako shark.