Port Aransas Fishing
The world-renowned Gulf of Mexico, Corpus Christi Bay, and Lydia Ann Ship Channel surround Port Aransas. This gives anglers easy access to some of the best fishing spots in the country. Moreover, this gem of a community is lauded for being the only established town sitting on the beautiful Mustang Island.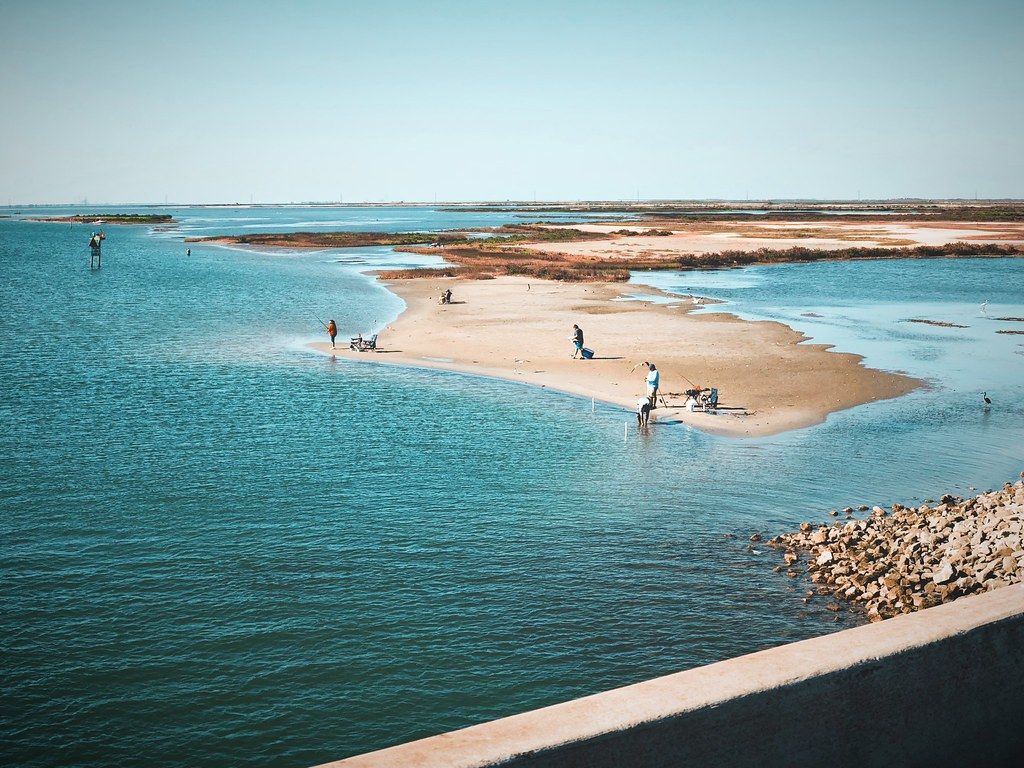 Due to its strategic location, Port Aransas is highly accessible to anyone who wants to visit; if you want to go straight to the middle of the town, you can ride the ferry from Aransas Pass free of charge. If you wish to go to neighboring towns in Texas, you can head down the South Padre Island Drive.
Apart from the fish-abundant bodies of water that surround this city, Port Aransas is also home to the Crystal River, which is known for both inshore and offshore fishing. Its tributaries filled with backcountry creeks and grass flats make this river an ideal fishing hotspot for anglers.
Bordering Port Aransas, Galveston Bay is a popular fishing hub. The seventh-largest estuary in the US, Galveston Bay is home to an abundant population of fish like King Mackerel, Mahi Mahi, Grouper, Snapper, and more.
Port Aransas holds some of the world's fishing records. In 2018, a 23-year-old angler reeled in a 22.82-pound Dog Snapper off the Dolphin Docks. More recently, in December 2020, two anglers landed a 47.25-pound Marbled Grouper from the same location. Unfortunately, it seems like no paperwork was submitted to make it qualify as IGFA's new world record for this species.
Red Snapper - these large pinkish fish are one of the world's favorites. This bottom-dweller found in deep water is one of the most sought-after targets for offshore fishing. Aggressive feeders (up to 600 feet deep), they have delicious meat too.
King Mackerel - as tremendous fighters, these fish are very exciting to catch. Kingfish are considered the most important game fish from their genus (Scomberomorus). They're toothy so make sure to use a heavy duty leader when you're targeting kingfish.
Speckled Sea Trout - These opportunistic carnivores are popular among experienced anglers. This species responds well to any light to medium action rod and reel combination, or a conventional bottom rig when offshore fishing. This trophy fish is best fished at night in winter when the water is clearer.
Cobia - This solitary fish is known as an aggressive predator that feeds on smaller fish. With its tasty meat, it makes an excellent table fare and is considered an important commercial fish. Using bucktail jigs, eel baits, topwater jigs, and crankbaits, anglers always have a good time catching cobia.
Redfish - Formally known as Red Drum, this species lives up to 40 years and typically stays around the area where it was born. Currently, only recreational anglers are allowed to catch them but with certain regulations. This shallow water fish responds best to live shrimp; for fly fishing, anglers use flies that are about 3 to 6 inches in length.
There are several fishing tournaments in the Port Aransas area, and the Houston Big Game Fishing Club hosts a few every year.
In May, the Corpus Christi Big Game Fishing Club facilitates its kick-off party; they run a tournament series composed of 10 events and runs through September of each year. Other notable fishing tournaments in Port Aransas are Babes on the Bay in May, Powder Puff Ladies Tournament in June, Deep Sea Roundup in July, Texas Legends, and Texas Women Anglers Tournament in August to September.
Top Ten Fish Species in Port Aransas
The top 10 fish you can catch in Port Aransas, TX are Tuna, Red Snapper, Speckled Sea Trout, Flounder, Cobia, Tarpon, Kingfish, Snook, Redfish, Sailfish.
Port Aransas Seasonal Fishing
Here is a bonus summary for you to include in your next fishing calendar. In January, you can go for Sheepshead; Black Drum in February; Jack Crevalle in March. June is the peak season for numerous species including Mahi Mahi, Sailfish, and Tuna. July is the beginning of most offshore tournaments if you are up for it. August is the peak for offshore game fish like Cobia, sharks, Barracuda, Blackfin Tuna, and Kingfish. September and October are primetime for Bull Redfish. Offshore fishing in November means catching tuna and Kingfish. The last month of the year may not have the best weather conditions, but it is still a hot month for Redfish and Red Snapper.