Welaka Fishing
Fishing in Welaka means having the banks and tributaries of the great St. Johns River right on your very doorstep. This is significant as St. Johns River is one of the most legendary bodies of water running through Florida. It's the longest one in the state and is considered its most important river for recreational and commercial purposes. It is one of the country's most unique as it flows up north. As an ancient body of water, it has nurtured a diverse set of flora and fauna and has helped build up numerous communities and cities through which it flows.
Lake George or Lake Welaka, one of the biggest tributaries of St. Johns River flows through the town. It is the second-largest lake in the state, next to Lake Okeechobee. The lake itself is vast, shallow, and brackish, with enough salt in the waters to make it conducive for marine species such as blue crabs and fish species such as the Atlantic stingray, striped bass, sunfish, largemouth bass, and mullet.
However, what makes Lake George a unique St. Johns River tributary is its lack of vegetation. It lacks the kind of vegetation and structural variation we're used to in Florida waters, both from the shores and underwater. So what makes fishing in Lake George challenging is getting creative and finding hiding places for bass. Most of them you will find in the old bombing range scattered all over the lake. These act as perfect covers for bass. In the middle of the vast lake, you will find a sunken ship that's a favorite among panfish so do keep a lookout for that.
There are many great points to fish Lake George and many of them are easily accessible from Welaka. One is Ninemile Point, a fishing spot that's less than an hour away from town. This is the most popular area to fish Lake George, as it has miles of shorelines where you can fish. The eastern stretch of the lake, on the other hand, offers structure and is protected from the wind, so it's a breeze to fish in the area. The western part of the lake may be quite productive and has many creeks where you can enjoy fishing for striped bass, largemouth bass, black crappie, and sunfish. The only issue with the western portion is that it doesn't have a lot of fishing areas. So if you happen to be in the area, just note that the stretch between Juniper Point and Silver Glen Spring Run is not open for fishing.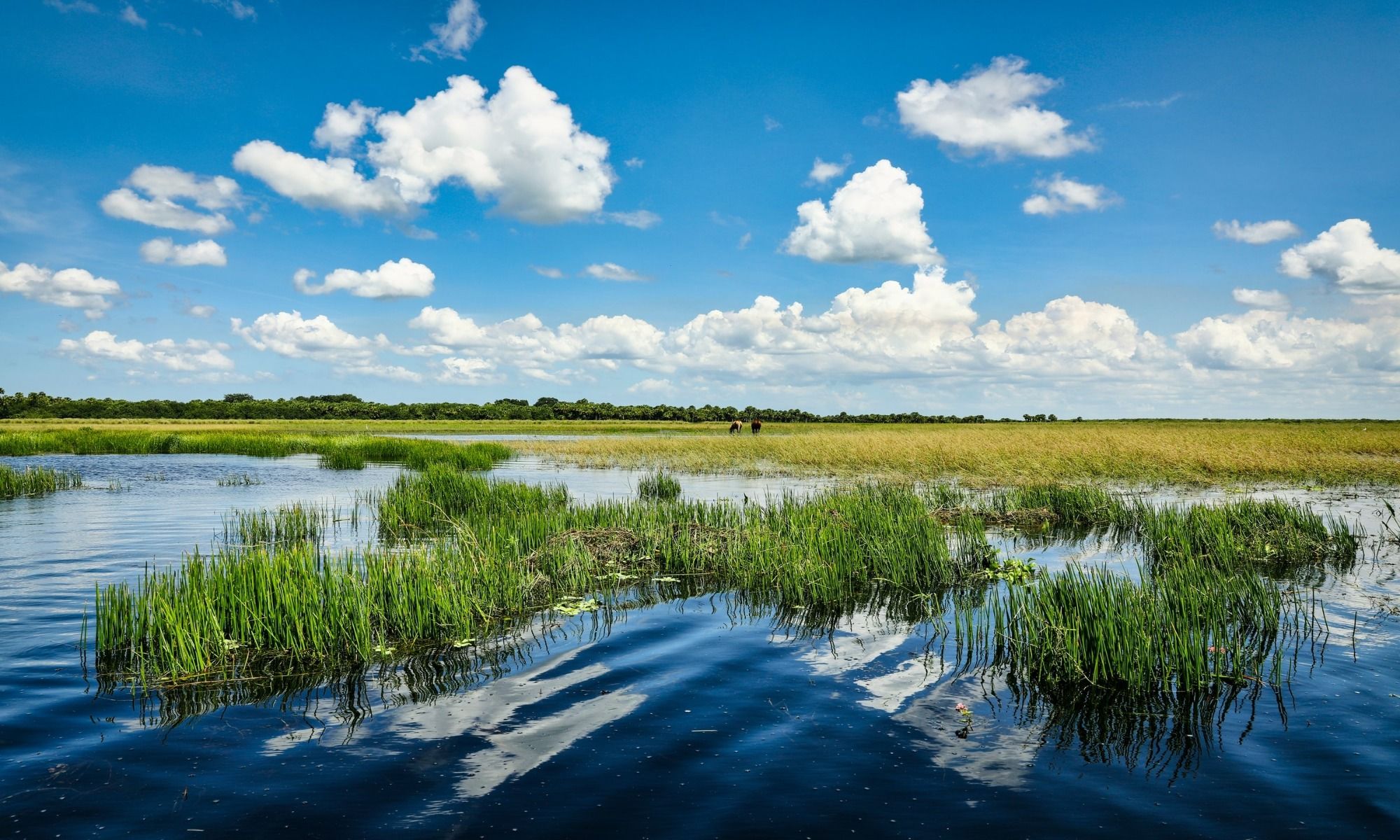 Ocklawaha River is St. Johns River's largest tributary, its main body of water and drainage basin spanning the counties of Marion, Putnam, Orange, Alachua, and Lake. Its waters have a naturally rapid flow, but experts have pointed out that the Rodman Dam slowed down its flow which caused and continues to cause the proliferation of aquatic weeds in the waters of the river.
The river is home to a diverse number of fish species, including largemouth bass and black crappie. Migratory fish such as shad, mullet, and striped bass migrate up and down the river. However, this activity has declined in recent years because of the dam in question that blocks the passage of the fish into the Ocklawaha River system.
That said, it is still a good place to fish. You can access the river via Highway 40 near Silver Springs and Highway 316 near Eureka. In the parts of the river that offer vegetation and underwater structure, there's plenty of largemouth bass fishing to be had. Downstream of Rodman Dam, you can target channel and white catfish.
Ocala National Forest is a seven-mile drive from Welaka and is a fantastic destination filled with many fishing spots. It has a unique old-world charm and serves as a rich habitat for diverse wildlife including ospreys, alligators, and even American bald eagles. Best of all, it is home to more than 600 rivers, lakes, and ponds, many of which offer great fishing. Some of the species you can catch here include largemouth bass, bluegill, redear sunfish, warmouth, and black crappie. The best bodies of water to fish in Ocala? The Rodman Reservoir is one. It is most known for its healthy fish population and its trophy bass. When fishing in the reservoir, look out for vegetation such as eelgrass and lily pads. Use Carolina-rigged worms when targeting bass and troll with live minnows when fishing for panfish. Doe Lake and Orange Lake are still two more bodies of water you must fish in the forest. Orange Lake, for one, is vast at 13,000 acres. It has a fishing pier but you can launch a boat in the lake to target bluegill.
Top 10 Fish Species in Wekala, FL
The top 10 fish species to target in Wekala, FL include largemouth bass, striped bass, sunfish, bluegill, black crappie, white catfish, channel catfish, mullet, shad, and warmouth.