Welcome to your Guidesly Pro home- the one central place to view what's next and your month summary. Let's go through various elements of the homepage.
Are You New Here?
After signing up for Guidesly Pro, the top of your home screen will highlight the steps you have to take to become fully onboarded and go live. You must complete these steps before your profile is visible for customers to see!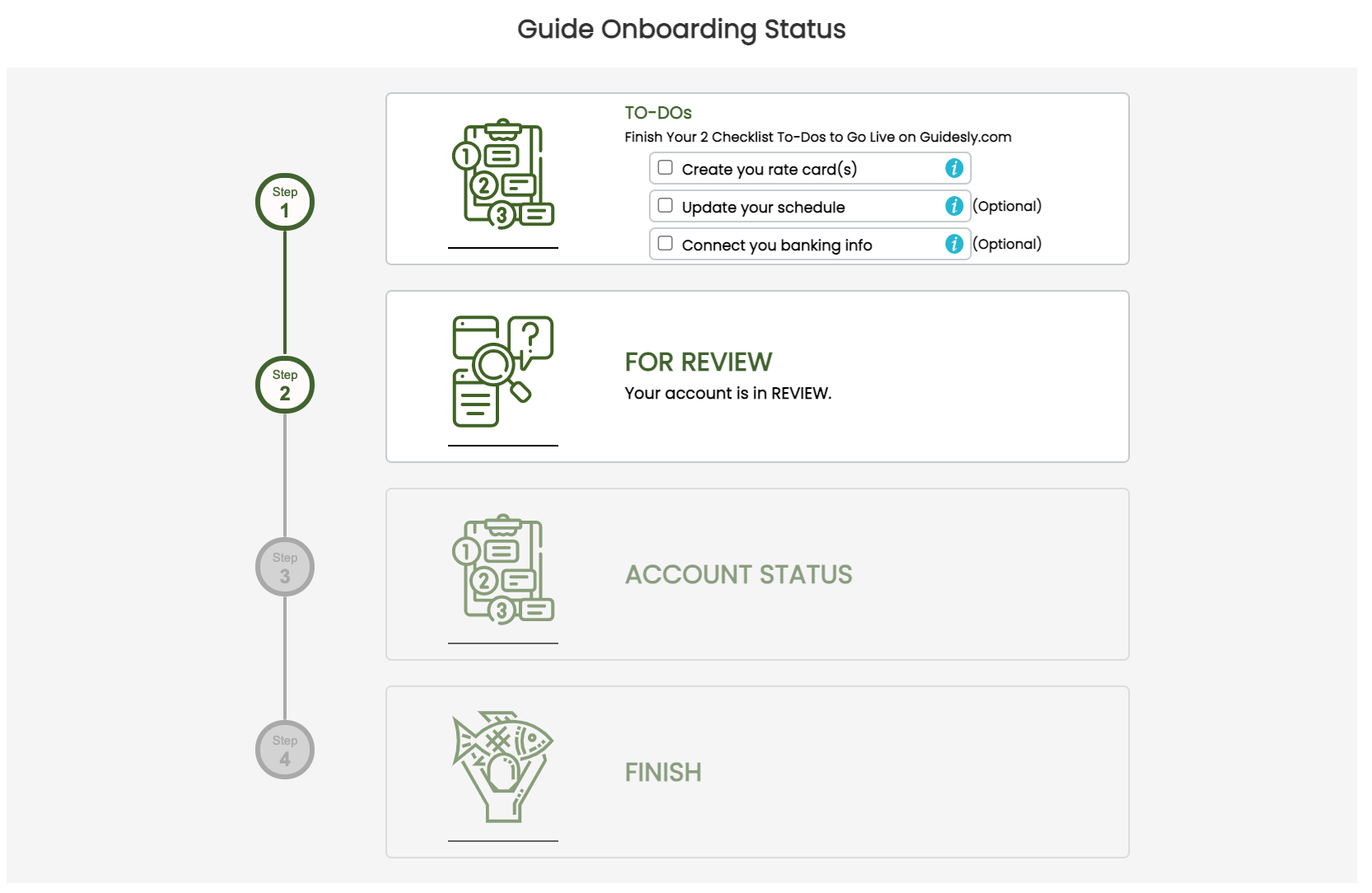 Your Checklist
Create Rate Cards- Add in the trips you offer to guests. For further instructions, visit this page.
Update Schedule- Detail your unavailability and holidays. While this information is only for your eyes, it automatically will block off dates for customers to book. Find the how-to's here.
What's Next
Once you've completed your checklist, we'll swiftly check that everything looks good and create your profile. Soon you'll be ready to take customers and head out on the water!
Upcoming Trips

The top banner of the home screen allows you to view what's upcoming and end trips that have recently passed.
View Trip Details
Click the blue 'Total Amount' button on each booking to be directed to the Bookings page.
End Trip
Click the red 'End Trip' button on your past bookings to process the payment and allow your guest to leave you a review. The sooner you do this after a trip is over, the better!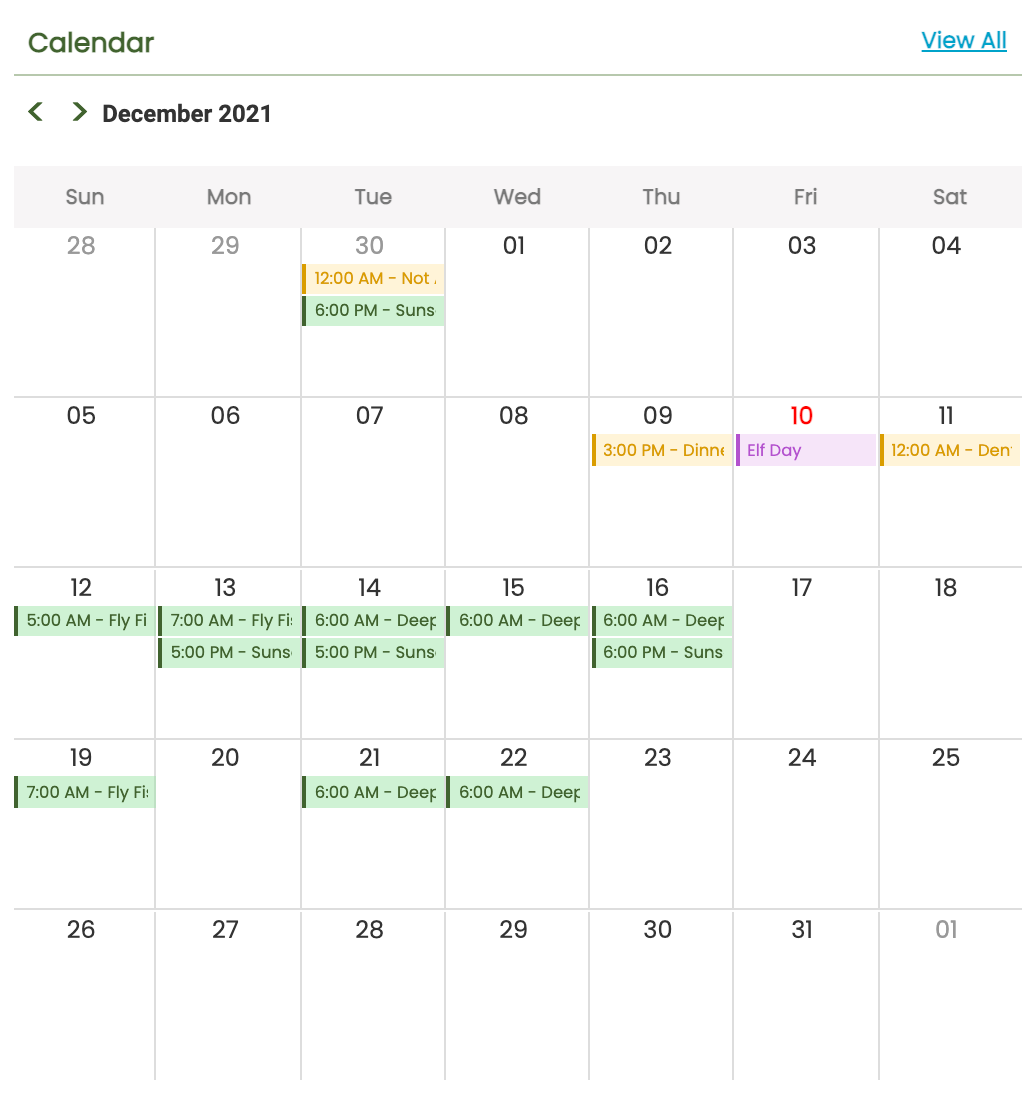 Calendar Quick View
Skim your month and see what's next.
Helpful hints:
Green

represents bookings

Yellow

represents unavailability

Purple

represents holidays
Stuck on how to use your calendar and implement bookings, unavailabilities, and holidays? View our Calendar Basics guide.
Messages Quick View
Important updates from guests as well as Guidesly notifications. Confirm that you're ready for upcoming trips!
-Home Screen Updates-
December 2021
Upcoming trips banner- Introducing quick-access to a guide's most needed features
View trip statuses

For upcoming trips, click the total amount to view essential details
End past trips directly on home screen