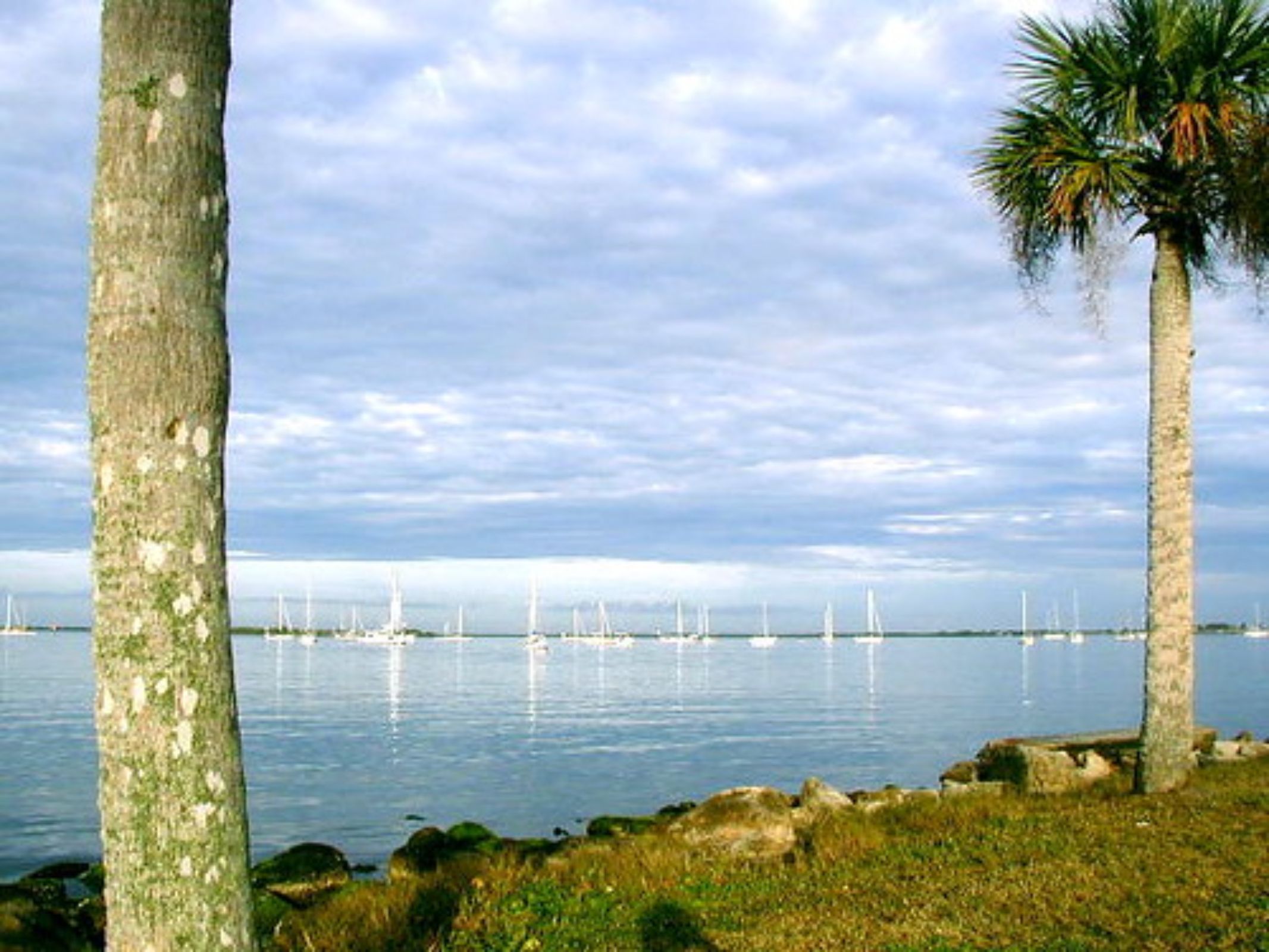 Edgewater Fishing
Coming to Edgewater to fish means experiencing some of the most fantastic inshore fishing in all of Florida. The city, after all, conveniently runs alongside the Indian River. The Indian River is part of the majestic Indian River Lagoon System. For the uninitiated, the Indian River Lagoon is considered an "Estuary of National Significance", an important aquatic reserve, and an Outstanding Florida Waterway. Its favorable location allows it to enjoy both warm temperate climate and subtropical climate, which in turn allows it to nurture one of the richest biodiversities in Florida, if not the entire United States.
The Indian River itself is the longest section of this renowned estuary. Known as much for its rich fishing opportunities and its beautifully pristine backcountry vistas, the Indian River should be your first fishing destination if you're ever in Edgewater. Here you can target some of the most sought-after game fish species and challenge your angling skills.
One such fish species with which you can challenge yourself in the Indian River is the redfish. The redfish is active in the Indian River waters all year long, but that doesn't mean they're just there for the taking. This hard-fighting fish will test your angling skills. During the spring and fall seasons, they love to hunt and swim in shallow grassy waters no matter what time of day it is, as they are known to be voracious feeders. However, in the summer you will have to look for them in the cooler and deeper parts of the river, and in the winter, fishing for them at the later part of the day when the sun has warmed up the shallow flats will be fruitful. Because redfish love the shallows so much, wade fishing for them can be quite an experience, albeit a little limited. Kayak fishing is your next best choice, as it allows you to venture out both in the shallower and the deeper parts of the river.
Another game fish worth seeking in the Indian River is the speckled trout. This particular part of Florida produces some of the biggest speckled trouts, even record-holders. Catching one over 15 pounds is par for the course here, and one of the most popular ways to catch them is with sight fishing. You have to tread very carefully with these game fish, though, as they are easily spooked and are quite clever.
Another part of the Indian River Lagoon System that you can access from Edgewater is the Mosquito Lagoon. As it is not as developed as many regions on the Florida east coast, it has maintained its natural beauty and rich habitats. Some of these supported habitats include mangrove habitats and marshlands, oyster bars, and flats. Because of these unspoiled habitats, Mosquito Lagoon can support a rich population of diverse wildlife. Here you can fly fish or spin cast for bull reds and sight fish for speckled around July and August.
Tarpon and snook are still two more game fish species that you can challenge yourself with in the Mosquito Lagoon. Tarpon are here in the lagoon all year, but if you want a catch of a lifetime, summertime is the way to go. Still, though, no matter what time of year you come, you can target tarpon weighing up to 40 pounds here. Sight fishing with heavy tackle may be the preferred way to catch them here, but if you want a true test of your angling skill, fly fishing for them might be right up your alley. Snook, on the other hand, is best targeted during winter at night, especially if you want to catch yourself some trophies. Watch out for them near structures and holes as that's where they prefer to hang out.
If you happen to be fishing the Mosquito Lagoon around fall, you should take your chances catching crevalle jack. While they inhabit the waters of the lagoon all year long, they get especially big during fall. If you want a truly exciting time fishing for these fighters, arm yourself with a light tackle.
Other fish species that you can target both in the Indian River and Mosquito Lagoon are tripletail, mangrove snappers, and black drum. Indian River is home to a variety of shark species as well. Many of these fish species love these waters so much that they're here all year long, so you're guaranteed a catch no matter what time of the year you come.
Menard-May Park is your choice of public waterfront park if you want to access both the Indian River and Mosquito Lagoon. This park has boat ramps, a mangrove habitat, and fishing piers. Other public parks where you can fish Mosquito Lagoon are Kennedy Point Memorial Park and Veterans Park. Veterans Park has a fishing pier and boat and kayak launches, while Kennedy Point has boat ramps.
Top 10 Fish Species in Edgewater, FL
The top fish species to catch in Edgewater Florida are redfish, tarpon, speckled trout, crevalle jack, snook, tripletail, mangrove snapper, black drum, sheepshead, and catfish.