Mammoth Lakes Fishing
Mammoth Lakes is known as a great tourist town with many modern facilities and accommodations to make your trip as comfortable and easy as possible. Such comfort and ease extend to fishing. Here in Mammoth Lakes, the only challenges you will face will be choosing which waters to fish first and landing that trophy catch.
Start your fishing journey at the Mammoth Lakes Basin. Within the basin, there's a cluster of seven lakes plus a great number of streams, though not all of them are fishable. What makes them so popular is that they're regularly stocked with rainbow trout, brook trout, and brown trout. During the summers, trophy-sized trout are stocked as well, some ranging from 10 to 12 pounds in weight. The basin is very angler-friendly as well, with several boat rentals and tackle shops available in the area.
Among regular Mammoth Lakes anglers, Lake George is a favorite. It is the third biggest at 38 acres. It is easy to fish from the shore, particularly along the west. Other good spots in the lake include the marina and the TJ Lake and Crystal Lake inlets. Another great lake to fish is the biggest of them all in the basin: Lake Mary. Many find fishing from the shore of the lake productive, but more find success on float tubes. Aside from trout, some anglers report catching smallmouth bass in this lake. Twin Lakes, which consists of three lakes, is best fished from boats and float tubes, particularly at the upper lake near the falls and on the lower lakes by the western shores. Lake Mamie has rocks and logs along the eastern shoreline which attract plenty of fish. By the parking lot, you will find a deep hole that also gets lots of action.
San Joaquin River is a favorite among fly fishermen in the area, particularly the Middle Fork, which flows through the Reds Meadow in the Eastern Sierra of California. It's quite a productive spot for rainbow trout, brown trout, brook trout, and even golden trout.
Below Skelton Lake, you will find a section of Mammoth Creek flowing through forest and meadows. This is the stretch that attracts many anglers who want to challenge themselves with some brook trout. The creek is also a great place to catch some pan-sized wild brown trout or rainbow trout.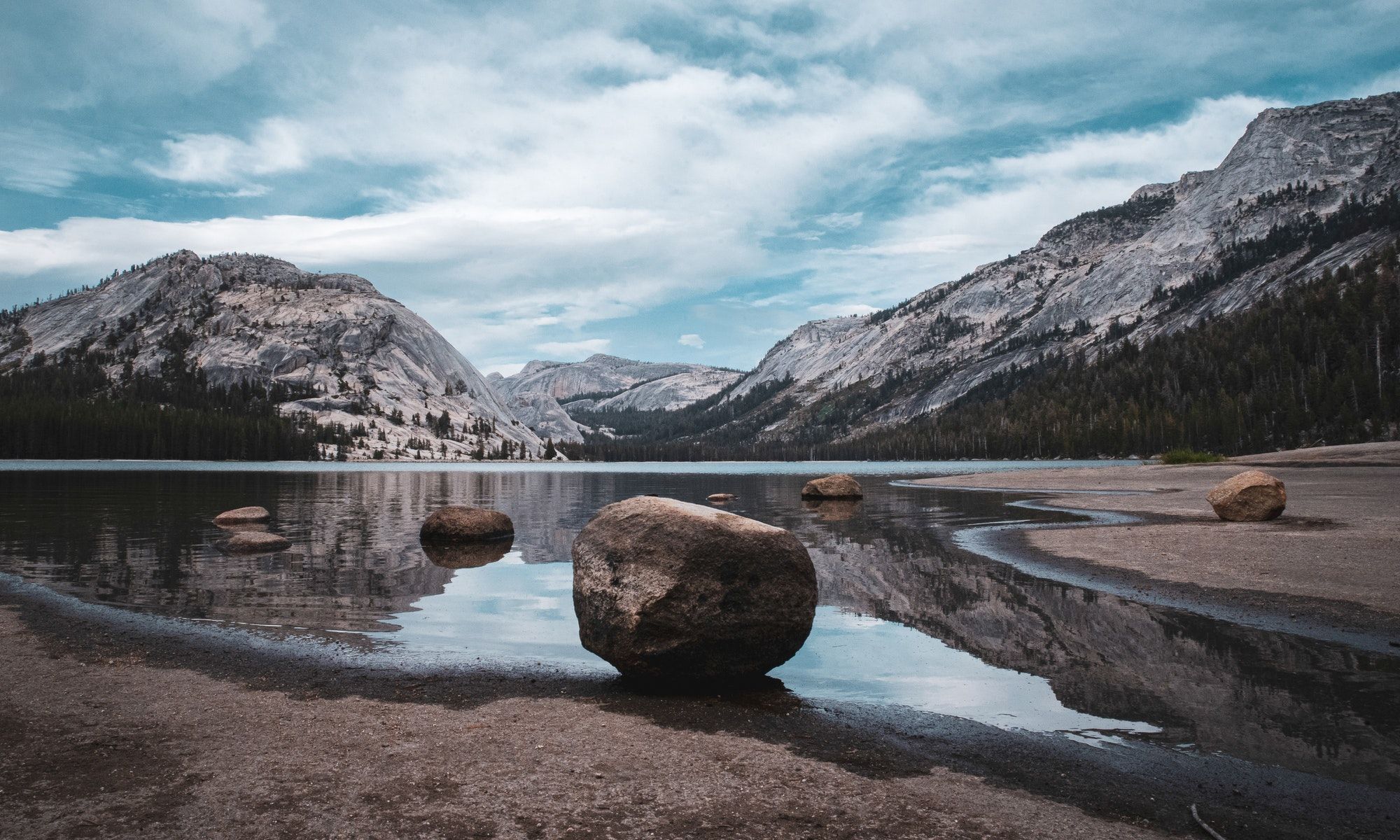 For even challenging creek fishing, visit Rock Creek Lake. Getting here, for instance, is already a challenge as you can access it via the highest paved road in the state. Anglers report that it is worth it, as the lake offers some of the best views of the High Sierra ridges and productive fishing for golden trout, brook trout, rainbow trout, brown trout, and cutthroat trout.
At Convict Lake you can combine both fishing and hiking. To reach its crystal-clear waters, you have to hike for three miles along the access trail. It is regularly stocked with rainbow trout and brown trout, but you may also find some Owens sucker in the area. This California native loves insects and will chase your artificial flies.
Crowley Lake, a little further away from Convict Lake south of Mammoth Lakes, is also home to some Owens sucker as well as Sacramento perch. The lake itself has some special regulations, so before fishing, you might want to clear everything at the camp.
For trophy-sized Alpers trout, head to the June Lake Loop which consists of four lakes: June Lake, Silver Lake, Grant Lake, and Silver Lake. The resort has five marinas, boat rentals, and tackle shops to address all your fishing needs. Rush Creek, the biggest watershed in the county, runs through the inlets of the lakes and offers great fishing, especially for trophy trout. The loop has still-water lakes while the Rush Creek offers moving water, allowing you to enjoy different kinds of fishing within one area. It is also quite popular among fly fishers. Easy access to the creek is at Silver Lake and Grant Lake.
From the Mammoth Lakes main cluster, a two-mile hike can take you to Crystal Lake. The lake has a diverse shoreline, making it a great stretch to practice either fly fishing or spin casting. It is home to rainbow trout, brook trout, and brown trout. Fish the left side of the lake, near the far end for some productive and peaceful fishing. It is quite popular among hikers, but it's not as crowded as the main lake cluster.
North of Mono County, right in the California-Nevada border, you will find Topaz Lake. It is most known for its winter fishing derby. Because it is quite large at 2,500 acres, it's best to fish the lake on a boat. Trolling is one of the most popular ways to fish here. But if you insist on fishing from the shore, head to the western shoreline. Aside from trophy trout, Topaz Lake has great smallmouth bass fishing as well.
Another popular body of water you can easily access from Mammoth Lakes is Owens River, in particular Upper Owens. This slow-moving river has plenty of pools that make it a great fly fishing spot. It is home to resident wild trout, but one of the most targeted fish species here are the migrating steelhead known as Crowley steelhead that migrate from Crowley Lake during the fall.
The Top 10 Fish Species in Mammoth Lakes, CA
The top 10 fish species to catch in Mammoth Lakes, CA are golden trout, rainbow trout, brown trout, brook trout, cutthroat trout, Owens sucker, Sacramento perch, Alpers trout, smallmouth bass, and steelhead.